Private accommodations site Airbnb all started as a way to provide budget-friendly accommodations to fellow travelers and offer a way to experience the world as a local -all while feeling right at home (in someone else's home). These days just about any type of accommodation can be found on Airbnb, including entire mansion rentals which rival some of the swankiest hotel accommodations you can find. From countryside estates to pimped out luxury homes that have reportedly housed some note-worthy celebrities, America certainly has it's fair share of luxury Airbnb's…and they of course come with hefty price tags. Let's take a look at 15 of the most expensive Airbnb's in America:
15. Spectacular Grand Mansion Sleeps 25
-Manchester, Vermont
Price per night: $2,500 USD
The Wilburton Inn in Manchester, Vermont is promoted as the ideal spot for weddings, corporate events and family reunions. The 1902 historic estate sleeps 25 guests in 10 bedrooms and also has '8+' bathrooms, pool, tennis court and a sculpture garden…how fancy! The 30 acre estate also features other rental houses and can accommodate 125 guests for special events. The price tag might be $2,500 per night with a 2 night minimum but hey, there's always a price for such elegance.
14. Dream Weddings, Corporate Get Aways
-Gilford, New Hampshire
Price per night: $2,500 USD
Advertised as the perfect retreat for weddings and family reunions, this New Hampshire property is located just minutes from ski hills and lake Winnipesauke. The 5 bedroom, 6 bathroom home can accommodate up to 16 people with 10 beds and also has a hot tub, heated pool, basketball court and even a grass tennis court for non-stop family fun.
13. Antietam Overlook Farm Scenic B&B
-Keedysville, Maryland
Price per night: $2,995 USD
While the price per night may seem high, this lovely farmstead B&B in Maryland is located right near Antietam National Battlefield making it a perfect rental for your reenactment troops. The 19th century-style property can also be rented for events like weddings and parties with space to accommodate up to 50 guests. Featuring 6 bedrooms suites with 6 bathrooms on 95 acres of beautiful Maryland country-side.
12. 3 Bedroom Premium View Unit Solaris
-Vail, Colorado
Price per night: $3,000 USD
This next listing is particularly interesting for those foodies out there who have deep pockets. If you've ever wanted to attend the Taste of Vail Food and Wine Festival, but weren't sure where to stay, consider this swanky rental unit which features 3 bedrooms, 3 bathrooms, over 2,000 sq feet of space, spectacular village views and access to all the amenities if this luxury building including room service, pool, spa, valet, housekeeping and a private chef.
11. Beautiful, Spacious Beach House
-Narrangansett, Rhode Island
Price per night: $3,255 USD
Rhode Island is a favorite summertime vacation destination with beautiful beaches and quaint towns along the beautiful east coast. Staying in this newly built Colonial Narrangansett beach house featuring 5 bedrooms, 5 bathrooms, a third floor deck and ocean views. You can also sip the famous Narrangansett beer while actually being in Narrangansett…all for the not so low price of $3,255 per night.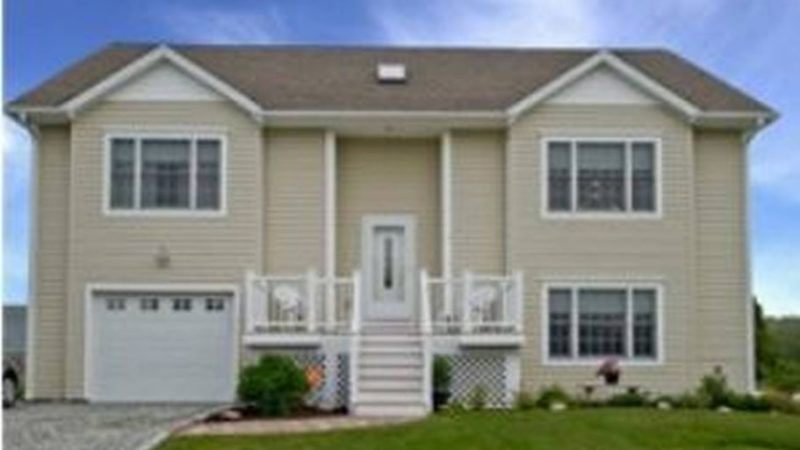 10. US Open Chambers Bay Mansion
-Tacoma, Washington
Price per night: $3,500 USD
Compared to some of the other luxury accommodations on this list, this 10 bedroom, 10 bathroom Tacoma, Washington mansion is almost a deal at $3,500 per night. The historic home was once owned by the famous Weyerhauser family and sleeps up to 20 guests. It also features 4 kitchens, 4 decks and a media room. The high price tag is due to the fact that the US Open will be in Chambers Bay in June so a 1 week stay is required then. But, they're throwing in 3 bottles of Chateau St. Michelle wine and a $250 gift card to a local brew pub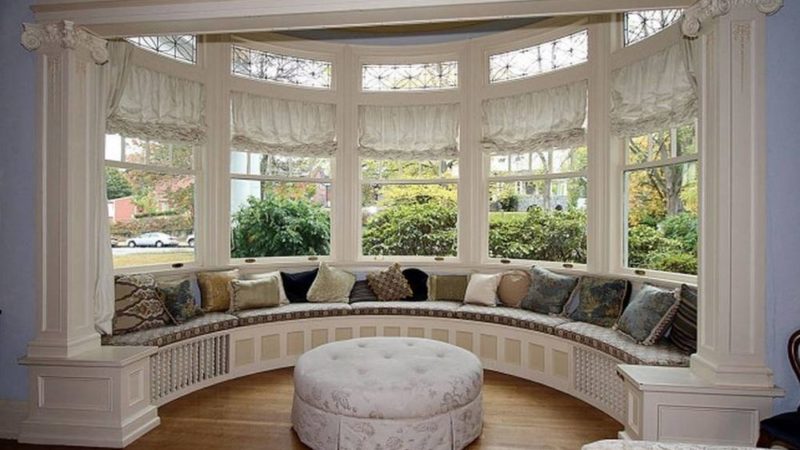 9. Executive Indianapolis Home
-Indianapolis, Indiana
Price per night: $3,900 USD
This next listing is somewhat puzzling; OK, we get that being only 6 miles from Lucas Oil Stadium is many football fan's dream but other than that we don't really see what's so special about this "executive home". The photos in the listing are nice enough and the description indicates the home has 2 fireplaces, a steam shower and flat screen televisions but a $3,900 per night price tag and 4 night minimum? Really?
8. Royal Private Estate
-Santa Fe, New Mexico
Price per night: $4,250 USD
This impressive estate in Santa Fe sits on 14 acres and boasts some seriously spectacular mountain views. The home itself is equally impressive and seems like it could have been featured on MTV's 'Cribs' with features like 3 master suites, a library, theater, gourmet kitchen, "museum quality art collection" and 10-car "auto court". You know you've made it when you don't just have a garage, but an auto court. It's no surprise this mega mansion comes with a $4,250 per night price tag.
7. Alaskan Experience on Luxury Yacht
-Juneau, Alaska
Price per night: $5,000 USD
This next luxury listing proves that not all homes (or accommodations) are stationary. Hop aboard this 3 bedroom, 2 bathroom private yacht and set a course for discovery as you explore the wilderness and waters of southeast Alaska. Your luxury yacht comes complete with Captain, crew and your very own private chef. Activities and itineraries are customized and tailor to the preferences of guests. If an Alaskan cruise ship is just too crowded for you (and you have deep pockets) this private option might be just for you.
6. Sprawling Horse Country Estate
-Southern Pines, North Carolina
Price per night: $5,000 USD
When you're booking an accommodation that costs $5,000 USD per night, you probably want to know what you're getting. Unfortunately this listing is lacking in details…and photos, but we do know this North Carolina estate sits on 16 acres of farmland. While there are no photos of the inside of the home, the host does indicate there are 6 bedrooms, 6.5 bathrooms, a pool, a pond and an indoor fitness room. Those that are curious about this rental will just have to contact the host for themselves.
5. Hale Ohana
–Kahuku, Hawaii
Price per night: $5,520 USD
Hawaii is known for luxury accommodations in a picture perfect setting and this lavish rental home is no exception. Hale Ohana O Kekai (which means family house by the sea) is located on the ocean with private beach access and is a 25 minute drive to historic Haleiwa Town on the island of Oahu. The one-acre property features 5 bedrooms, 7 bathrooms, open air living space, 3 dining areas, infinity pool and a guest house. This slice of Hawaiian paradise has hosted such celebrities as Diana Ross and Bobby Brown -who could easily afford the $5,520 per night price tag and 4 night minimum.
4. English Country Manor
–West Orange, New Jersey
Price per night: $8,000 USD
Located 14 miles from New York City is this elegant country manor –something you might not expect in New Jersey. The 5 bedroom, 7 bathroom home is located in the gated community of Llewellyn Park –the country's first planned community, and is just down the street from Thomas Edison's home. There's also a televisions in each room, a fitness room, country kitchen and a pool table. Sure, there's no denying this home is lovely…but $8,000 a night?
3. Film Location
–Brooklyn, New York
Price per night: $8,000 USD
If you're going to spend $8,000 a night to stay in New York, you'd probably expect to be in Manhattan rather than Brooklyn, but one look at the photos of this classic brownstone and you'll see why the price tag. The 10,000 square foot home was built in 1887 and combines the vintage details and character with modern furnishings. Owned by interior designer Jessica Warren the home is being offered on Airbnb as a film location (hence the price tag). In addition to the 5 bedrooms and 6 bathrooms is a green room, hang out space and a kitchen that is "perfect for craft service". All for the starting price of $8,000 for a 12 hr shoot.
2. Abode at Red Cloud
–Park City, Utah
Price per night: $10,000 USD
If you're planning on making a trip to next year's Sundance Film Festival and have very deep pockets, check out the Abode at Red Cloud in Park City Utah. This mountain mansion features a spectacular great room with massive fireplace, 2 master suites, wine cellar, exercise room, steam room, screening room (for private film festival parties) and a ski room which provides direct access to the Red Cloud chair lifts via a heated walkway. While this place would probably be any skiers dream, the price tag of $10,000 USD per night put it comfortably out of reach for most. Oh, and did we mention there's a 3 night minimum?
1. Historical Mansion Garden District
–New Orleans, Louisiana
Price per night: $10,000 USD
This beautiful 4,000 square foot Greek revival style mansion is located in the Garden District of New Orleans. The Airbnb listing claims past guests have been A-list movie stars but doesn't go as far as to mention any names. The house features 4 large guest rooms each with adjoining bathroom, a kitchen many chefs would be envious of, a pool and gardens. As you can see from the photo, the house is beautiful and decorated in a lavish style that suits the history of the mansion, but at a price tag of $10,000 per night plus cleaning and service fees, this luxury home is reserved for the rich and famous.