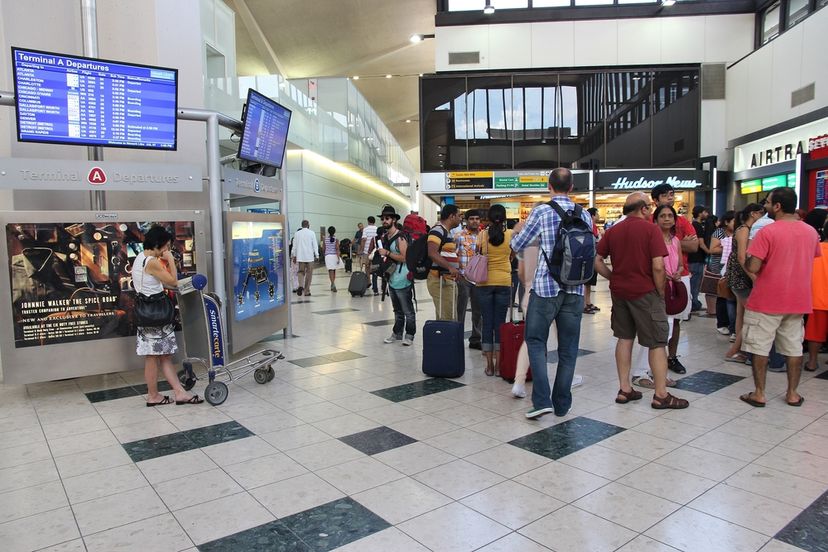 While the increase of people flying means more flights, it also means more stops and connecting flights, which can be a good or bad thing depending where you stop. Having a layover is most people's worst nightmare. There are often long lines to clear customs and security and scarce food choices along with overpriced Wi-Fi and uncomfortable seating. The following 15 airports are the absolute worst for layovers in the world. Next time you are booking a flight you may want to avoid flying through any of these airports even if it means spending a few extra dollars. Trust us, you've been warned.
15. Paris Beauvais-Tille International Airport, France
This airport is mainly used by budget airlines and is often found at the top of the list of airports to avoid at any cost. This is in due part to a number of different factors. To start with the airport is located a long and slow 88 km away from Paris, therefore count on not leaving during your layover. The airport looks more like a bus station rather than an airport and the building is run-down and dirty. It is often cramped and crowded with passengers who are unloading and trying to leave as quickly as possible. The airport also closes at night so you will want to avoid an overnight layover here, as you will be asked to leave. In saying all of this, the airports in Paris are not known for being first-class so if you are looking to save a few dollars, flying in here may be worth your while.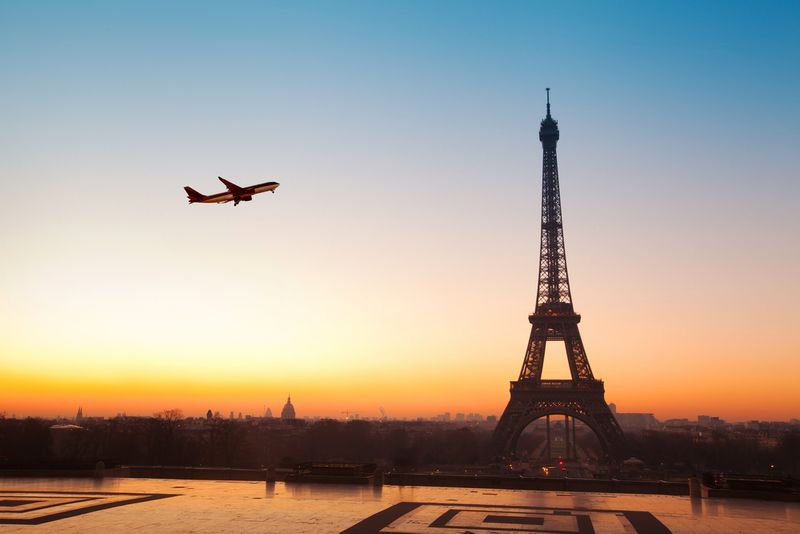 14. Dulles International Airport, Washington, D.C
If you were expecting to enjoy your layover at the Dulles International Airport, think again. With one of the worst on time performances in the US, this airport often keeps passengers waiting far longer than necessary. If you think your layover was long already, expect to tack on even more time. What really irks passengers who are on a layover here is the lack of amenities and shops that can keep you entertained. If you were looking for options when it comes to dining, think again and realistically your best bet may be to slide up to the airport bar and have a beer. The good news is that the Dulles International Airport at least offers WiFi throughout the terminals; the only problem will be finding an available plug.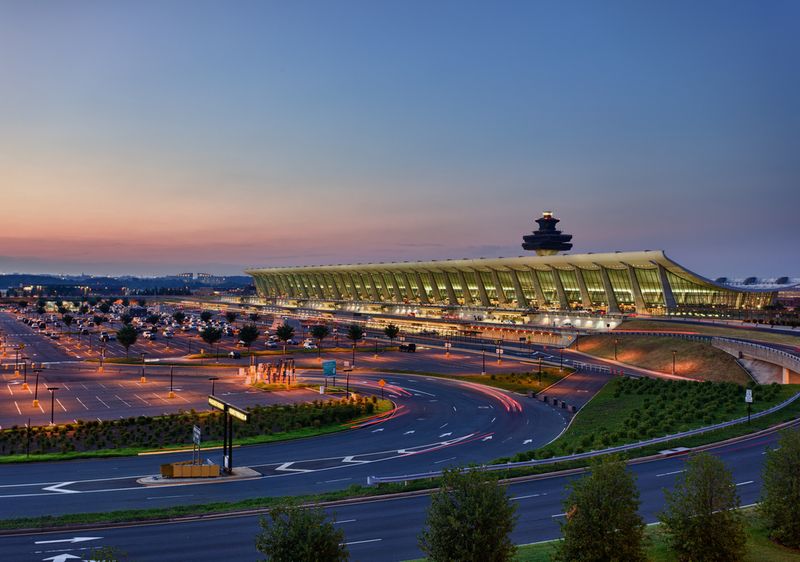 13. Miami Airport, Florida
The biggest thing about having a layover in Miami is making sure it isn't a long one. The reason being is that this airport moves at a ridiculously slow pace and if you need to rush to make your connection, you aren't going to make it. Expect security lines, baggage claim lines and a frustrating lack of amenities. Shops and restaurants are limited and highly overpriced and don't let the "free WiFi" signs fool you, it isn't actually free to browse the net. If you are planning on spending the night here, one will be hard pressed to find a floor that is carpeted, a place where the lights are dimmed and the announcements stop. Instead sleepers are privy to noisy cleaners, brightly lit areas and chairs that have armrests, thus ensuring you have to lie on the floor. The only saving grace this airport offers is that South Beach is just 15 minutes away, therefore if you can store your bags and leave the airport, we highly suggest hitting the beach.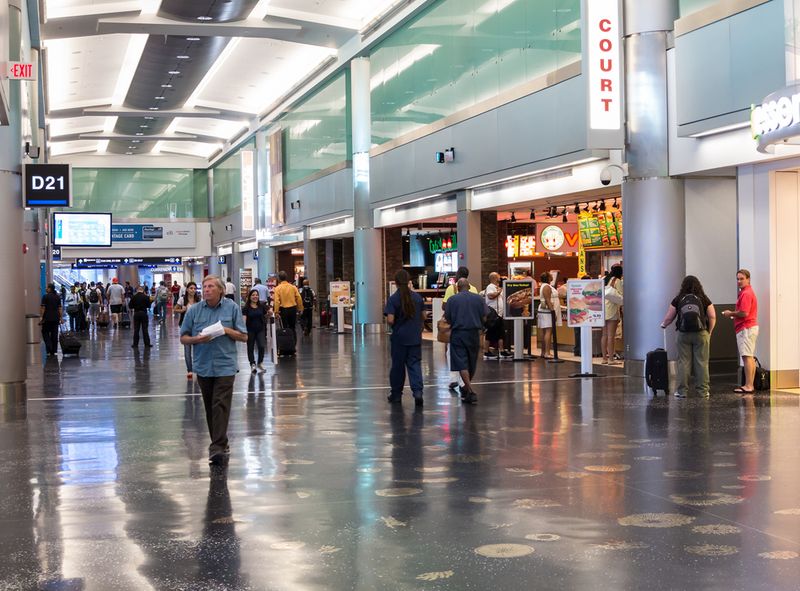 12. Charles de Gaulle Airport, Paris, France
It is one of the world's busiest airports and although it is improving it is still one of the worst airports to have a layover in the world. If you want to use the internet while you are here, plan on paying big bucks to connect to WiFi. One can also plan on disorganization, chaos and rude staff who absolutely refuse to speak to you in English. You won't find first class shopping, nice lounges or attractive dining options here either. Many complain about the size of the restrooms quoting they are 'dirty and too small' while others have frustrations in the all too often terminal corrections. Food here is also quite pricey and if you are planning on eating, we suggest bringing as many snacks with you as possible from outside the airport.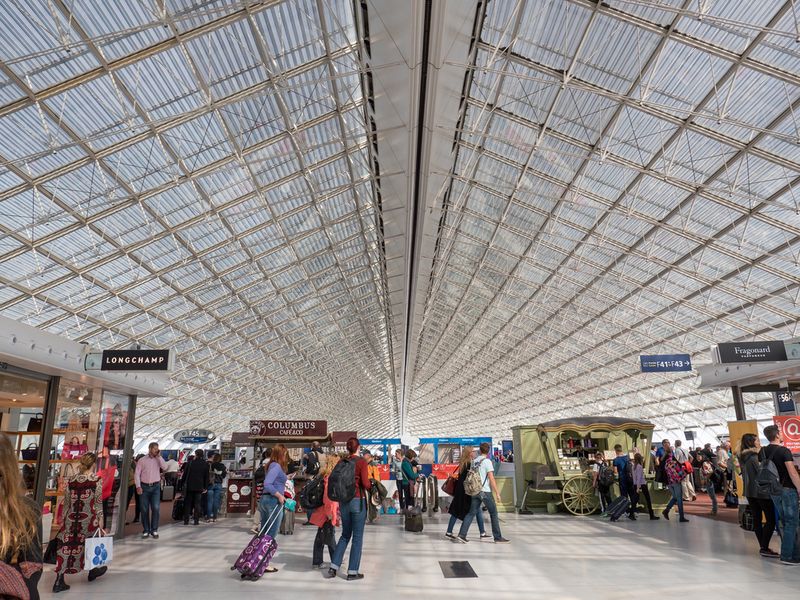 11. Jomo Kenyatta International Airport, Nairobi
It is not surprising that Africa has some of the worst airports in the world, due to the impoverishment of the country, the overwhelming heat and questionably effective security processes. Having a layover in any of these airports can often be long, tiring and downright boring. Passengers seem to expect more from this International Airport in Nairobi, Kenya, but instead are faced with long lines that have been referred to as 'cattle markets', overcrowded lounges, dirty and run down restrooms, shabby stores and overpriced food. It is currently undergoing a multimillion dollar renovation which hopes to be open in 2017 and capable of handling 20 million passengers. For now though, when you have a layover here expect to pay loads for the WiFi, food and drinks. Expect the bare amenities and cross your fingers you are not there during a threat as that is when things really go downhill.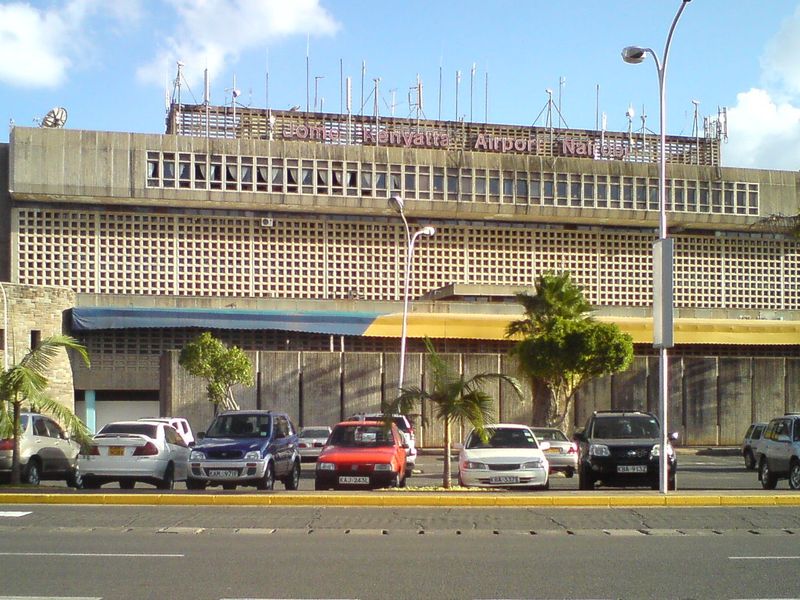 10. London Luton International Airport, England
You are most likely flying into this airport if you have booked on a budget airline but expect to spend even more money once you get here. If you stuck here on a layover everything will cost you more. If you want access to WiFi, expect to pay. If you need a plastic baggie to put your liquids in to go through security again, you will have to pay for one of those too. If you want to buy something to eat, expect to pay higher than normal airport prices. Because of the slew of budget travelers that are flying into here seating can be limited, as well as sleeping space. The carpet is hard and cold, the announcements boom day and night every 10 minutes and it's freezing cold, all the time. Do we need to say anything more about the layover life here at Luton?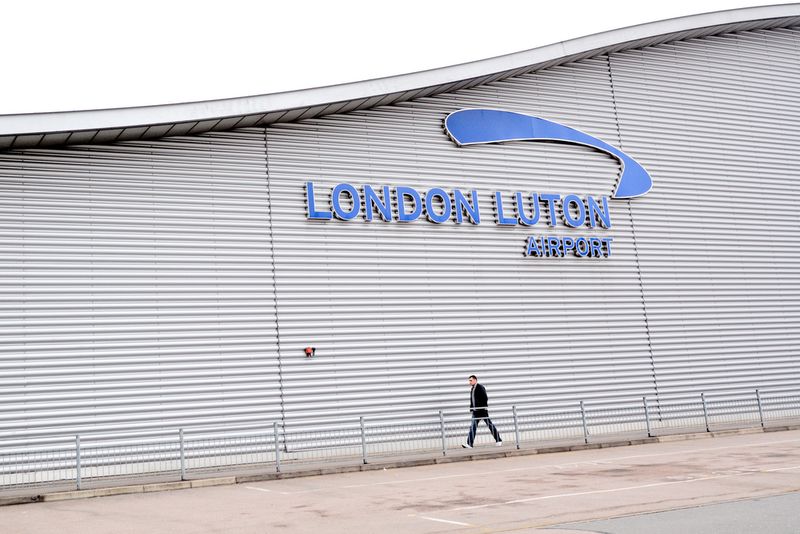 9. Chicago Midway Airport, Chicago, USA
If you get stuck on a layover here and it's unexpected it is most likely due to weather. Both Chicago airports are notorious for cancelling and delaying flights because of weather and unlike O'Hare, the Midway Airport lacks in pretty much all amenities to keep you occupied while you wait. If you do have to have a layover here we suggest doing it overnight. In Concourse C this airport actually sets up cots, military style for a few hours, until 4am when they wake you up and tear down the cots as the airport is opening. It is actually your only option here as the concourses close from midnight until 4am. If you are stuck here during the day it is good to know that WiFi isn't free, the food is bearable and you may have to fight someone for an electrical outlet.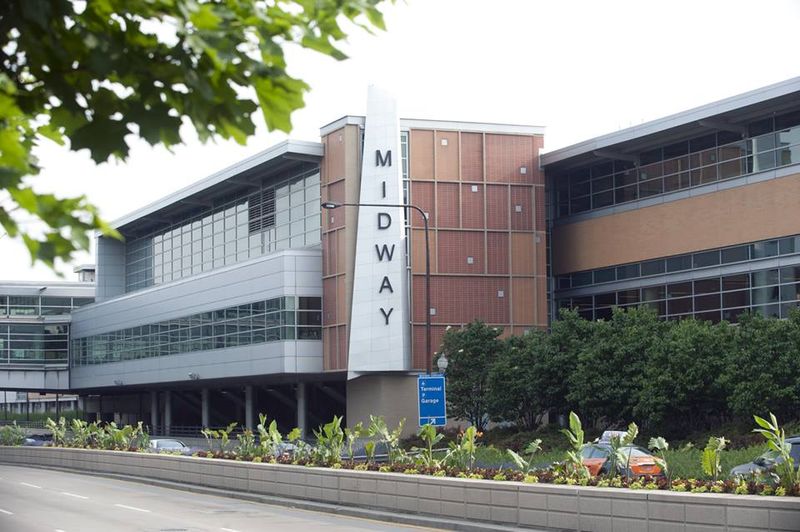 8. Honolulu International Airport, Hawaii USA
A layover at this airport is almost always inevitable if you are visiting one of the Hawaiian Islands but it's not exactly the greatest welcome to Hawaii. If you are planning to sleep there overnight it is important to note there is no real good sleeping area other than the floor. As well, many layover passengers complain about the constant Hawaiian music that plays on repeat all night loud, except for when one of the many announcements comes on. There are a few dining choices at the airport, but everything closes by 10 pm. A lot of boarding gates do not open until right before flight time which leaves many passengers roaming aimlessly around the halls as the seating is very limited. WiFi will cost you, plugs are a hot commodity and it can get quite hot in this open air airport.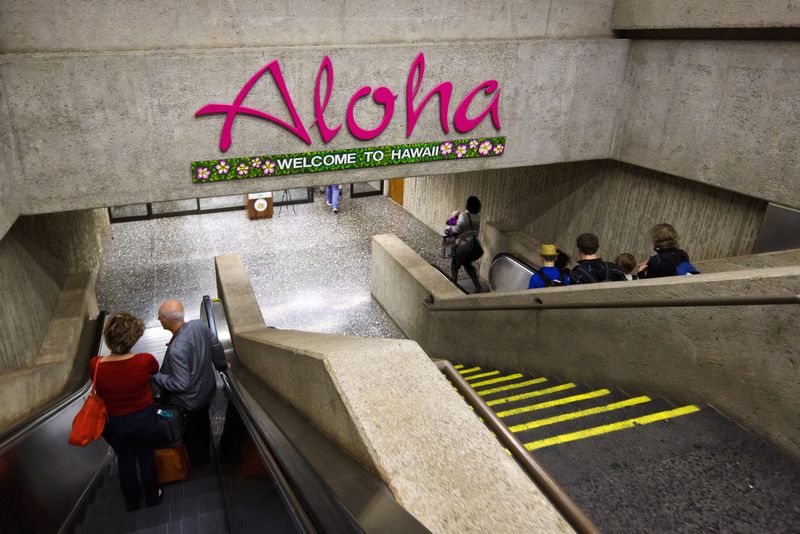 7. Frankfurt Hahn International Airport, Frankfurt, Germany
First off let's be clear in saying that this airport is not in Frankfurt, despite the official name. Don't depend on leaving the airport and spending a few hours in the city during your layover because the city is actually located over 120 km's away. The best way to describe this airport is downright depressing. The low ceilings, the plastic chairs, the lack of artwork or anything of color and the overall feel. The floors are dusty and dirty and if you plan on sleeping here we suggest laying some newspapers down on it. Nighttime layovers tend to be loud with lots of young people who are flying on budget airlines and if you can muster up a quiet space, the good news is security won't bother you. Dining options are nil after about 10 pm and expect loud cleaners and announcements all night long.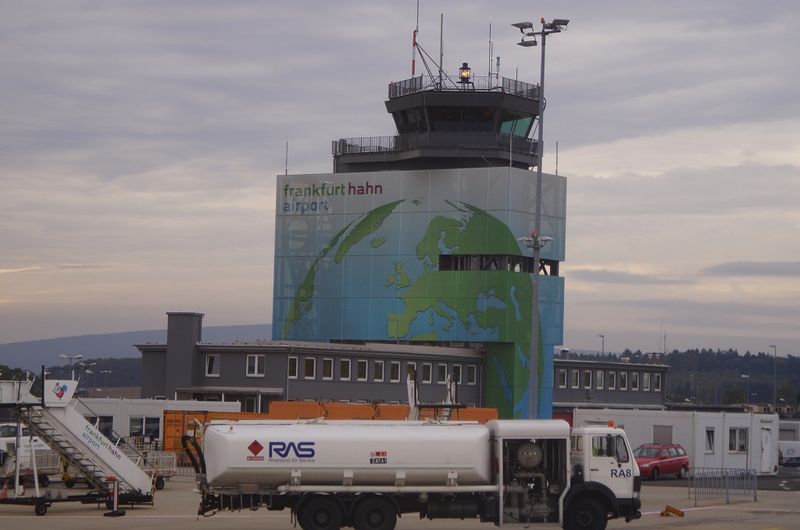 6. Los Angeles International Airport, California, USA
It is safe to say that most people hate flying through this airport. It is a stark contrast to the many Asian airports it connects with and needs serious updating to compete with them. An overall lack of signage and unfriendly staff is what people complain about most. Being the fourth busiest airport in the world, this airport gets crowded quickly and not knowing where you are going becomes quite frustrating. An overall lack of cleanliness is also a major complaint and it is best to avoid staying here overnight. The food options are scarce and overpriced, the chairs are uncomfortable with armrests on all of them and the charging stations throughout are placed in areas where there are no seats. Combine all these things with the fact that some terminals close at midnight and the security lines are atrocious and you'll understand why people hate this airport.
5. Bergamo Orio al Serio Airport, Italy
This airport although cheaper than the others that service Milan can be a big pain if you have a layover here. A lack of electrical outlets is a major source of irritation amongst tech savvy travelers, as well as a lack of seating. Due to the number of backpackers and other budget travelers who fly in here, there are many people trying to sleep and waste hours upon hours on layovers. It means there is not enough space for everyone. The security staff and cleaners can often be short tempered and if you were hoping for a restful sleep think again. Sleeping passengers are often woken up to move for cleaners and otherwise. The lack of WiFi is annoying and there is often loud, drunken travelers spending the night alongside with you.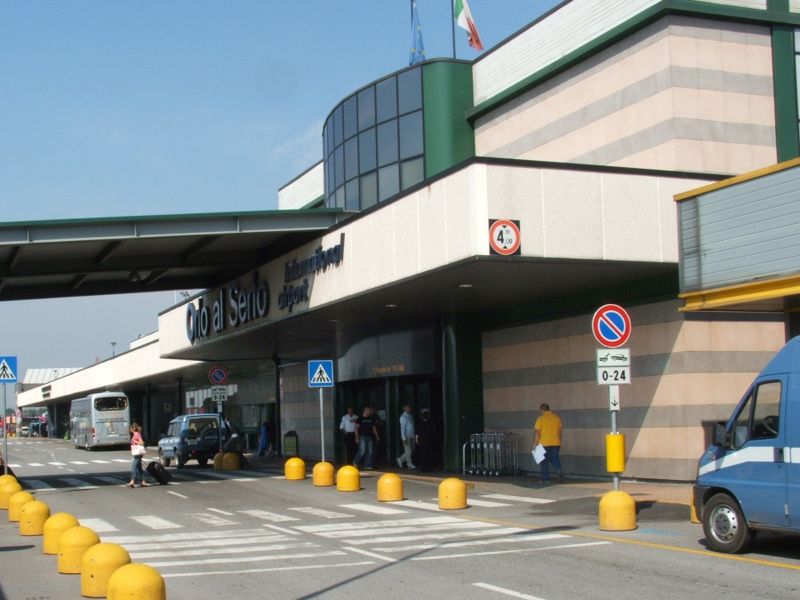 4. LaGuardia International Airport, New York, USA
This worn out airport is at the top of the list for the worst airports in the US, layover or not, year after year. Even Vice-President Joe Biden compared LaGuardia to the likes of a 'third world country'. So what makes this airport so awful for a layover? To start, the ridiculous long lines you have to wait in, to clear security, to recheck your bags, to even get a coffee. Speaking of coffee, the restaurant choices are mediocre and unfriendly at best. The décor doesn't help out matters as it is downright depressing, as are the metal and plastic seats that don't have any cushions. This airport isn't overly clean either. The amount of delays this airport faces is almost embarrassing so one can expect a long layover here, even if it wasn't scheduled to be. Spending hours in this airport is a total mind numbing experience that will have you avoiding it like the plague for the rest of your flying life.

3. Islamabad Benazir Bhutto International Airport, Pakistan (ISB)
This airport has been referred to being more like a prison than an airport and having a layover here is definitely not recommended. If you do happen to be stuck here, it is recommended you don't leave the airport as taxi drivers and touts like to loot the unknowing customers. This airport is often overcrowded and there is seemingly no crowd control throughout the entire place. Complaints range from corruption to aggressive security checks to an overall lack of cleanliness to non-existent technology. Officers will outright ask for bribes and this is generally just not the place to be stuck on any type of layover. Filthy, crowded, and hot are all words used to describe this awful airport. The good news, apparently they are building a new airport that will be finished in 2016, let's hope it's not as corrupt as this one.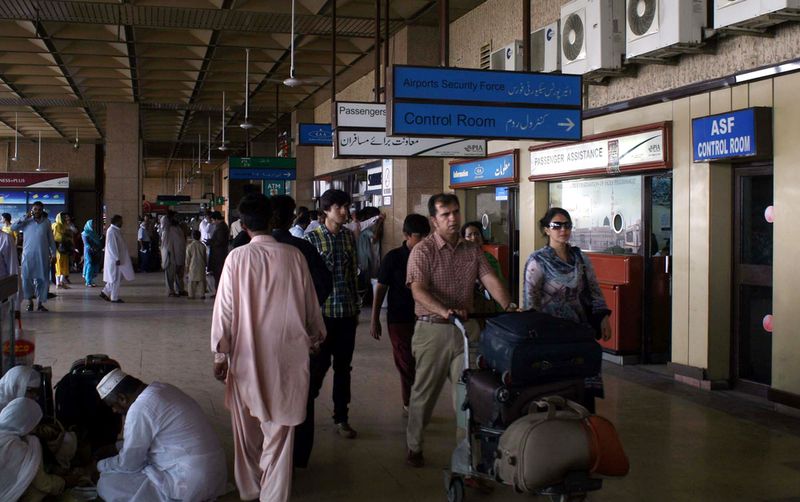 2. Newark Liberty International Airport, New Jersey, USA
Passengers can't say enough bad things about the Newark airport. It is awful being stuck here on a layover, whether it was scheduled or a result of weather delays. The biggest complaints are about the unfriendly staff who work at this airport, from security that kicks you out of the terminal at ungodly hours to the service staff at the restaurants. Using the WiFi here will cost you, although it probably won't work or be too slow for your liking. We also suggest bringing along a heavy sweater as even during the summer it seems this airport is freezing. Chairs with solid armrests force travelers to sleep on the floor and make sure you watch out for cockroaches as they constantly roam the terminals. And don't even think about trying to make it into NYC to waste some time, it's at least an hour and half by public transit, and that's on a good day.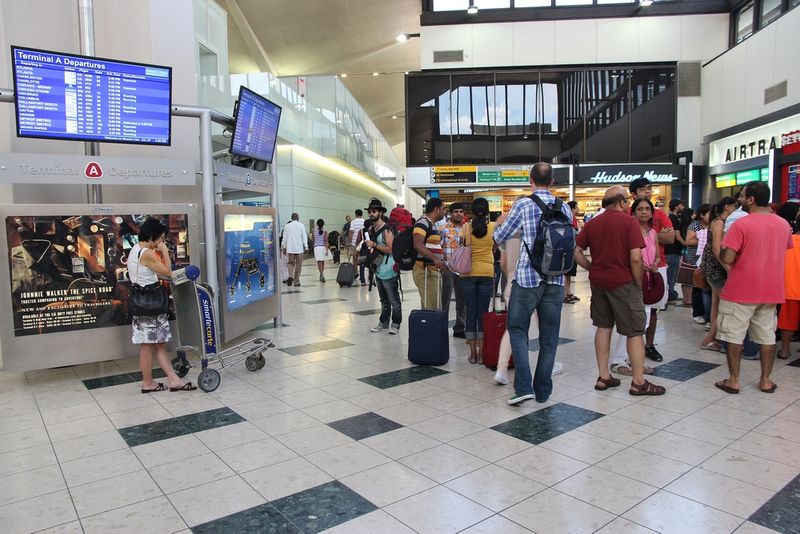 1. Ninoy Aquino International Airport, Manila
This is by far the worst airport in Asia and has been continuously at the top of that list for years. Luckily they are doing things to improve conditions but clearly not fast enough. First off passengers will want to fly into terminal three and only terminal three, but if you have the problem of being stuck in any other terminal on a layover than this is what you can expect. Dirty, filthy, cramped toilets that smells awful. This is one of the most widely-known complaints about this airport. Metal seats, spotty WiFi and a lack of dining and shops are some of what passengers can experience. Plan on waiting in lengthy lines and be sure to grab any seat available as they don't come up often. Don't plan on sleeping on this layover as the announcements every 10 to 15 minutes will keep going all night long, along with the three beeps before and after, just to make sure you are listening.