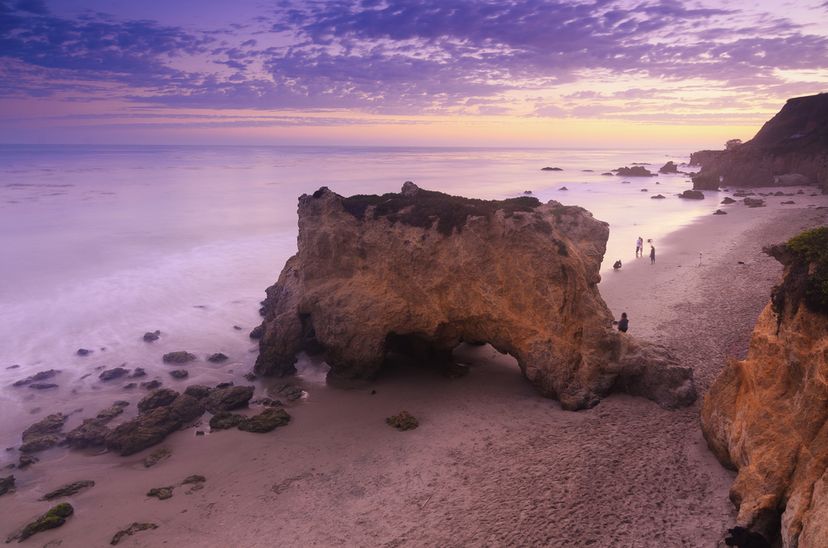 It shouldn't come as a surprise that SoCal is renowned for sun, sand and surf. After all, who doesn't like hanging out on the beach? The heart of surfer culture offers up a great number of beaches all along the Golden Coast. With so many different activities to choose from, it can be difficult to pick just one destination! So whether you want to catch some waves, explore underwater reefs or just relax and soak up some rays, these are the best spots in and around LA to dip your toe in the Pacific.
6. Venice Beach
If you want to go to the beach for sand and surf, avoid Venice Beach; people do not come to this beach to go to the beach! Venice Beach is more like a 3-ring circus, with tons of fun, food and games. The carnival-like atmosphere also makes it a great spot to people watch. Biking, walking and sightseeing are also popular activities. Be sure to get there early as parking lots fill up quickly.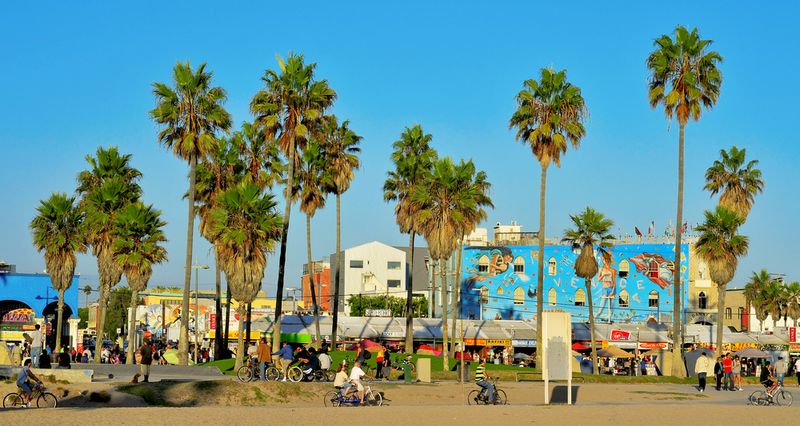 5. Santa Monica Beach
Located next to Santa Monica Pier, this classic strip of sand mixes the best of Venice Beach with more of the traditional beach-going excursion. There's no shortage of food or fun, including rides like a Ferris wheel and games. For those who want to kick back, they'll find a gorgeous sandy beach and a great surf. The more ambitious can try their hand at activities like scuba diving and snorkeling.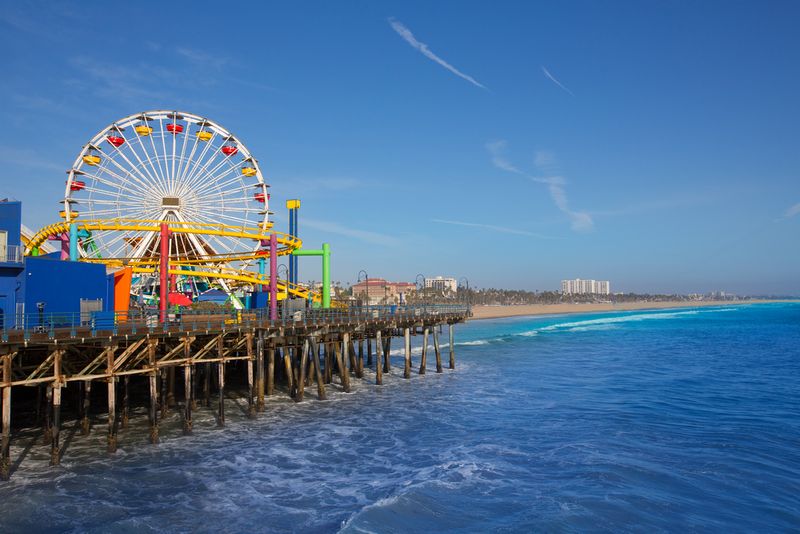 4. Surfrider Beach
Cowabunga, dude! Just like the name implies, Surfrider Beach is a popular spot to catch some waves in Malibu. It's such a popular surf location that it was actually renamed from "Malibu Lagoon State Beach" and, in October 2010, it was dedicated as the first World Surfing Reserve. There are 3 primary surfing areas: First Point, which is popular with longboarders; Second Point, used for high performance surfing; and Third Point. In August and September, catch a south swell and ride all the way to the pier!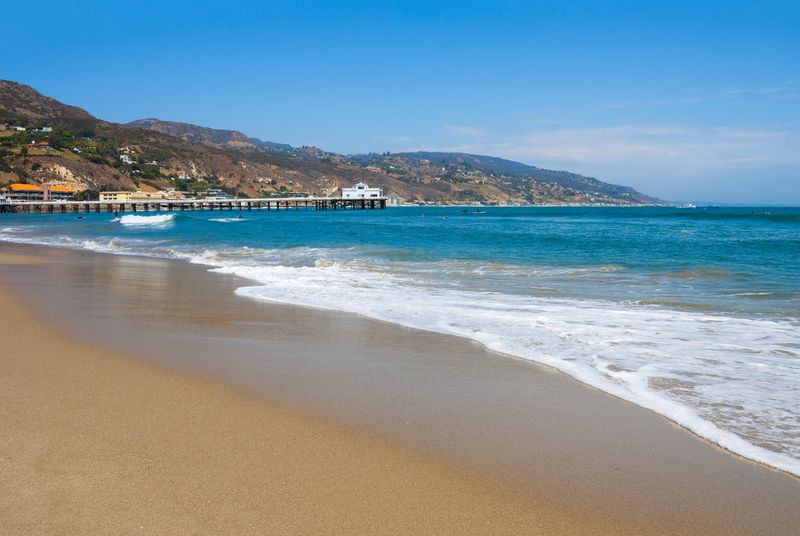 3. El Matador State Beach
If your dating profile starts with "I like long walks on the beach," El Matador is the place for you. This beach is smaller and usually less crowded than some of the more popular destinations like Venice Beach and Santa Monica. The cozy atmosphere is complimented by a number of coves and sea caves that are ripe for exploration. A stroll along the beach at sunset with the water lapping at your feet will make a hopeless romantic out of even the most hardened of hearts.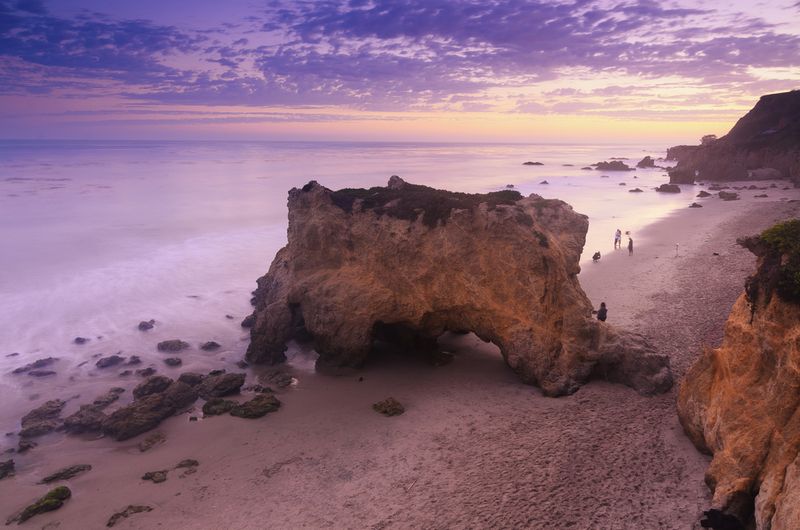 2. Zuma Beach
Follow the highway north past Will Rogers State Park and you'll reach Zuma Beach. Since it's one of the northern-most beaches in the LA area, it's the perfect spot for beach-goers looking to get away from the crowds at the larger beaches. This hidden gem of a beach couples the quieter, more sedate atmosphere with a chance to glimpse dolphins in the surf, so it's worth the drive, even if the water's a little colder.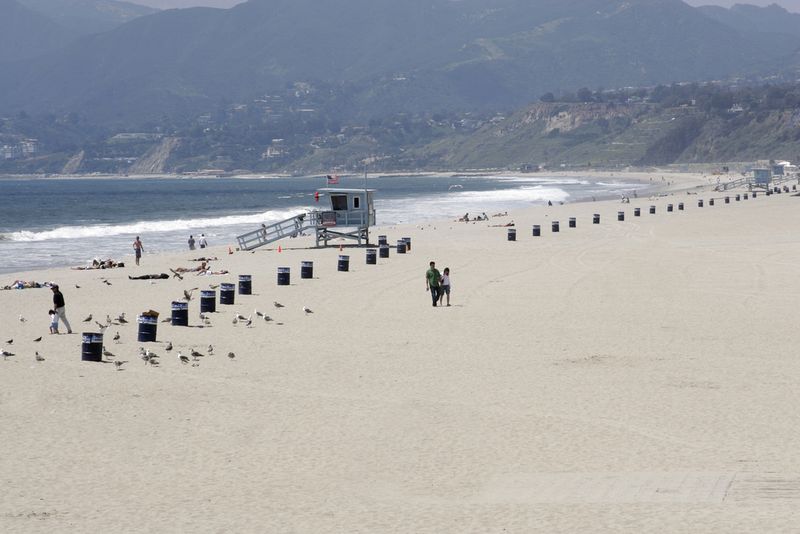 1. Leo Carillo State Beach
This beach is 1.5 miles of fun! Activities are numerous and varied: swim, surf, fish, windsurf or beachcomb to your heart's content. There are also tidepools, caves and reefs just waiting to be explored. The adjacent park offers camping under giant sycamores and some great trails for hiking. Its natural beauty has also made it popular with photographers and a number of movies and TV shows have filmed there, including Grease and Inception.