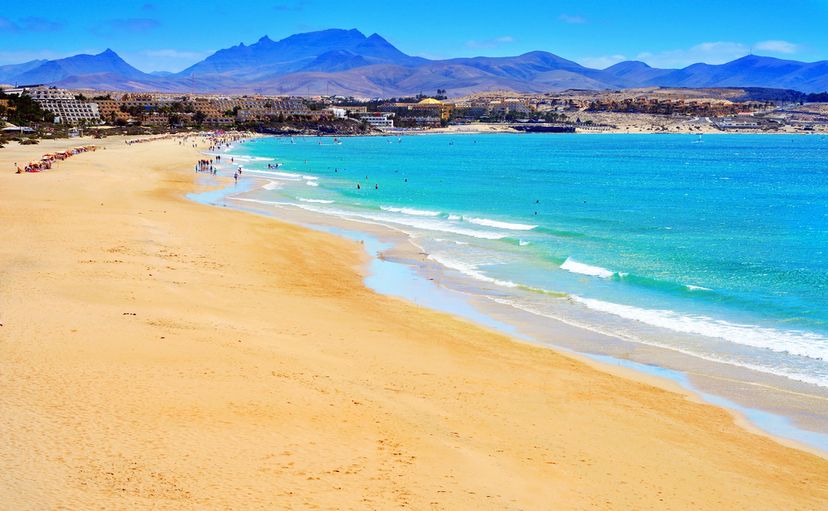 Surfing is truly a year round sport, especially with the advances in wetsuit technology, making it easier than ever to stay warm and surf any temperature of water. Surfing is challenging enough on its own, but throw in huge winter swells and this sport becomes even more exciting. From the warm waters of Hawaii to the especially cold waters of Canada, these 7 places are the ultimate for winter surfing. Some of these beaches have waves meant for the experts while others are good for all levels, but they all have one thing in common, they are absolutely awesome in the wintertime.
7. Black's Beach, California
Black Beach is a two-mile long beach that is perfect for winter surfing. On the southern edge of this beach is where you will find the best waves. The reason this beach puts out such good waves is that it sucks in north swells and manages to spit out A-frames and shimmering walls. Local surfers flock to this beach but it is well worth the walk down the trail to catch a few of these epic waves. Make sure you bundle up in that wetsuit as the water in the wintertime is quite chilly. If you look high above on the cliff tops you can be sure to spot some resident peregrine falcons.
6. Hanalei Beach, Hawaii
This two-mile long beach in Hawaii boasts white sands and an incredible background of mountains and lush green vegetation. It is known not just as a romantic beach but also a surfer's paradise. From September to May is the best time to head to this beach as the current is sturdy and the waves break right on the beach. A sand bottom makes this beach is even more appealing to surfers. Make sure you are an experienced surfer as the strong current and huge waves in the wintertime can be dangerous for beginners. The nice thing about surfing in Hawaii is the year round warm water temperatures and weather.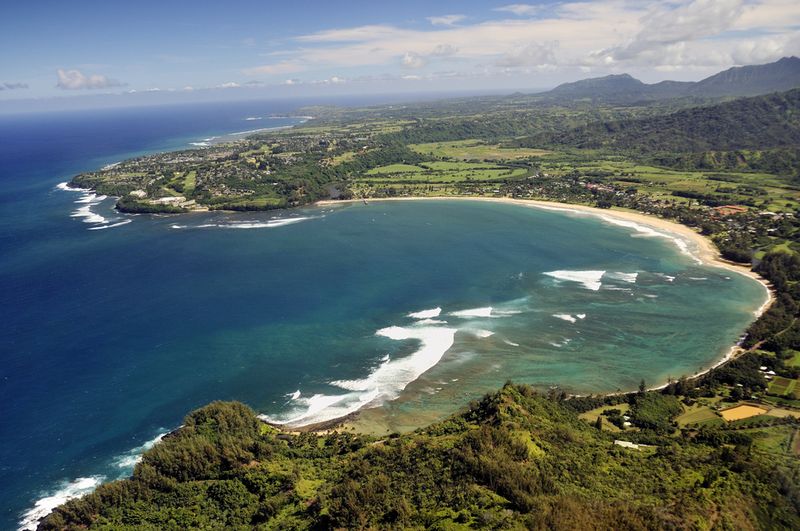 5. Fuerteventura, Canary Islands
The north shore has been called Europe's answer to Hawaii and surfing in the winter has been happening here for years and years. Locals call Fuerteventura "the Rock" but unlike the sand on most of the other Canary Islands which is black, the sand here is a charming pale yellow. The sun often shines all day in the wintertime here and the water is a sparkling royal blue. Surfers head to Playa Morro to ride long gentle waves into shore in the bath-warm water. For a bigger wave head to Playa Cotillo where the waves descend onto the shores with a deafening crash, or head to the famous Acid Drop or the Bubble, two north shore breaks that make this island famous. There are plenty of accommodations, delicious places to eat and more than enough helpful locals to point you in the right direction of the best winter waves.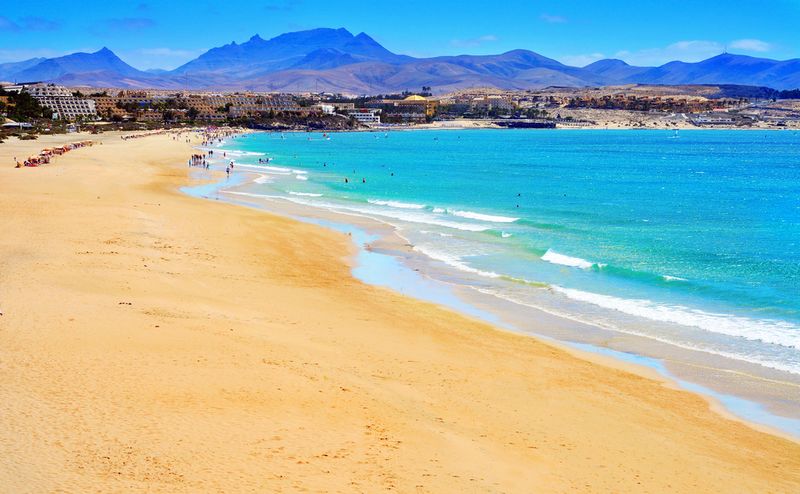 4. Morocco, Africa
The best time for surfing, hands down, in Morocco is the wintertime. From September to April you will find bigger swells and mild weather, the perfect combination. The waves here generally break over flat rock and sand with great point breaks and surfers come from all over the world to experience these waters. Boilers is Morocco's most challenging surf spot, named after the boiler of a shipwreck that can be seen as the waves form. This awe-inspiring surf spot is meant for experienced surfers only, especially in the winter with those big swells. Anchor Point on the other hand is known for its consistent waves at all tide and waves normally start at 3 feet and can reach up to 15 feet. There is no better time to experience the famous right hands than the wintertime in Northern Africa.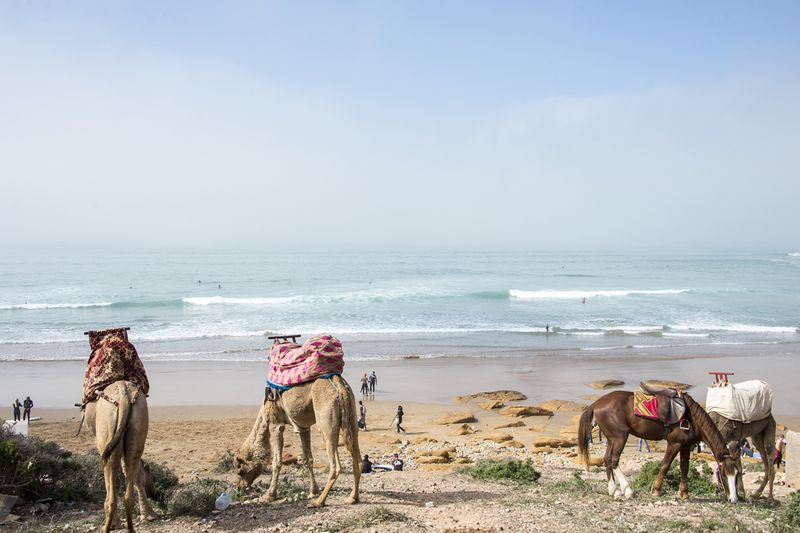 3. Tofino, British Columbia, Canada
It is here where you will find 35 km's of surf-able beach breaks, perfect for beginners or experts, although big winter storms will have beginners watching from shore. Prepare to bundle up when you hit these cold Canadian waters, as you will need a warm wetsuit, booties, gloves and a hood. Although this is a year round surfing destination with thousands flocking in the summertime to try their hand at this sport, its winter that offers the strongest and most consistent swell. The surfing town of Tofino has an array of shops, places to eat and off-the-wall accommodations. Most surfers head to Long Beach where 16 km's of sand await any level of surfer. Chesterman Beach is also a popular hot spot, located just 8 minutes from Central Tofino and offers one of the best beginner breaks in North America. As for the cold, you hardly notice it when you are zipping along some of the best winter waves in the world.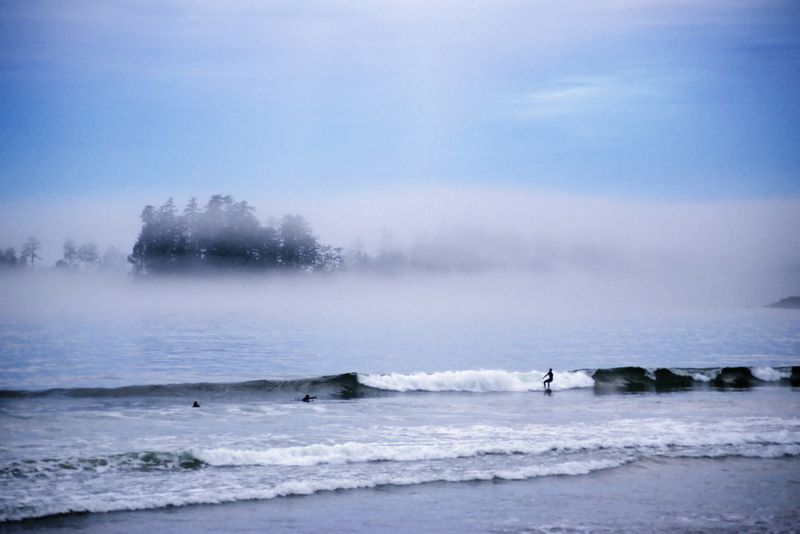 2. Baja, Mexico
Baja can be divided into two major surf regions; Northern Baja and Southern Baja with both offering excellent winter surfing. If you want the really big swell though, you will head to Northern Baja, but be prepared to bundle up. It's much colder up here and its not uncommon to need a full wetsuit, booties, gloves and a hood. The Northern area is also where you will find great breaks without big crowds, although some of the areas have become more developed with vacation homes and rentals. Head to San Miguel for some of the best winter waves, although surfers need to be aware of sea urchins and sharp rock bottom. For some of the biggest waves in the Pacific during the winter head to Todos Santos (The Killers), an island accessible by boat or Jet Ski. There are a variety of breaks around the island including Killers, one of the original big break surfing spots. You won't find many beginners here, just great waves and great surfers.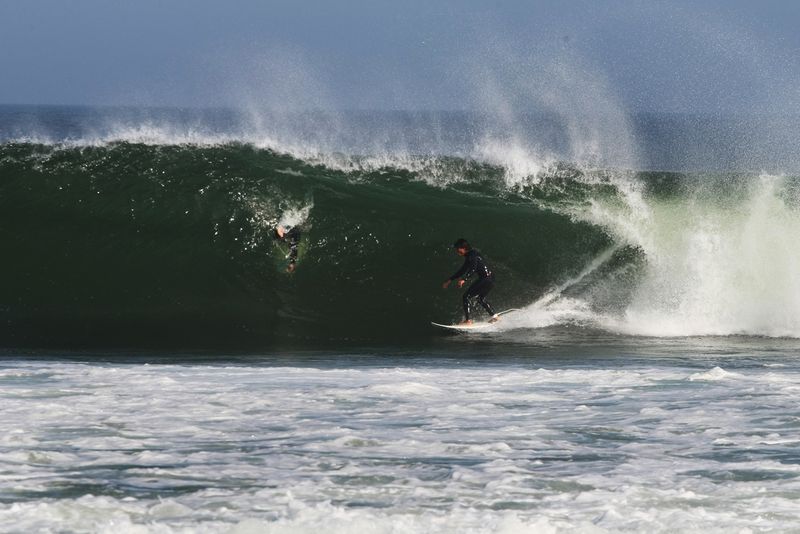 1. Maine, USA
The water is never particularly warm in this state but that doesn't stop surfers from flocking here in the winter months. You won't get the towering swells of Pacific hot spots but you will get unspoiled landscapes, desolate waters, a tight community of local surfers and consistent surf-able waves. Beginners and vets often head to Long Sands Beach, which offers a clean beach with waves breaking over a sandbar. Some of the biggest waves in the state are located at the exposed beach called Higgins Beach. It here where fifteen-foot swells are not unheard of and there are a few rocks to watch out for, so beginners should be very cautious. In the summer this beach is actually closed during the day to surfers so this remains a popular winter surfing destination.