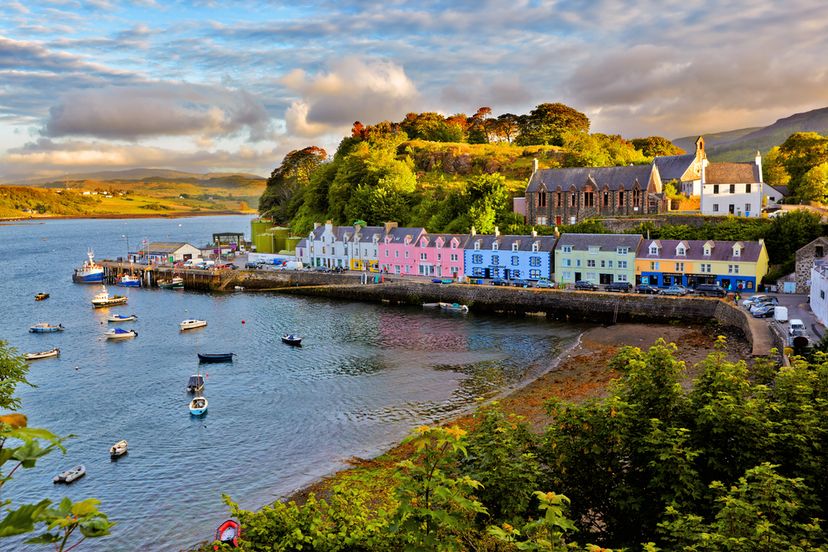 If you don't already know it's worth mentioning:  Scotland isn't a big place.  It could fit into Canada 127 times, and if it were a US state it would rank 11th smallest, sandwiched between West Virginia and South Carolina, but by no means is this a bad thing.  What it lacks in size it makes up for in spectacular scenery, places to adventure, and its lack of square miles makes it very easy to see the sights, even if you're on a time crunch.  If you're staying in the 'Central Belt' you can go on any number of excursions and be back in time for dinner and a well-earned drink.
7. Catch a City Bus Tour
If you don't want to spend the whole day walking, or if the changeable weather takes a turn, then get a ticket for a hop-on-hop-off bus tour.  Buses run in Glasgow, Inverness, Oban and Edinburgh – where there are numerous choices.  There is running commentary in a range of languages as you stop at all the major attractions in your chosen city, from historic Inverness Castle in the north, to Glasgow's trendy West End.  Prices start at around $20 for an adult.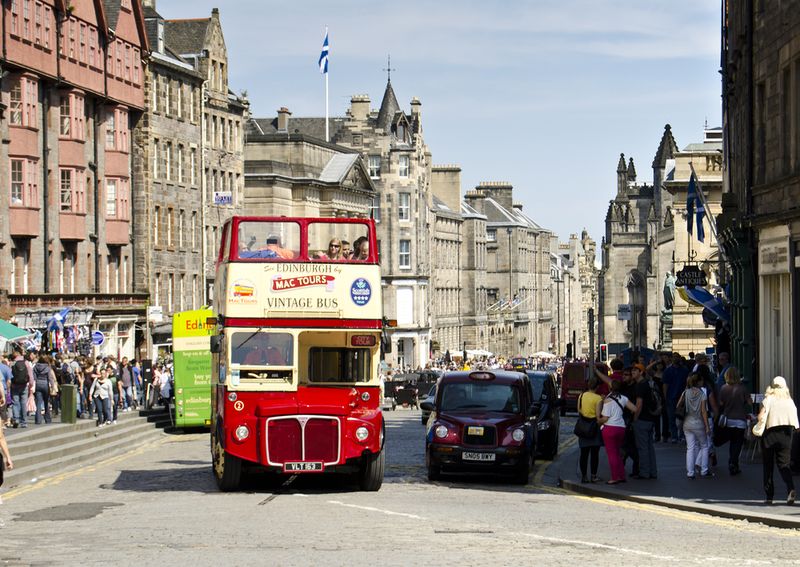 6. Rosslyn Chapel and Literary Tours
Scotland, its landscape, cities and history have been a source of inspiration for authors for centuries and you can find out more about the people and places which inspired some of the world's most famous prose on a number of tours.  Just south of Edinburgh is Rosslyn Chapel, which has been in the spotlight of mainstream culture since appearing in Dan Brown's Da Vinci Code in 2003, and the movie of the same name in 2006.  Tours of the south of Scotland that stop at the chapel run daily from Edinburgh.  In the evening you can embark on a literary adventure around the watering holes that spawned some of Scotland's best fiction, on the Edinburgh Literary Pub Tour.  With professional actors as your tour guides, the tour takes you round the bars which inspired Scotland's greats, from Robbie Burns to Irvine Welsh.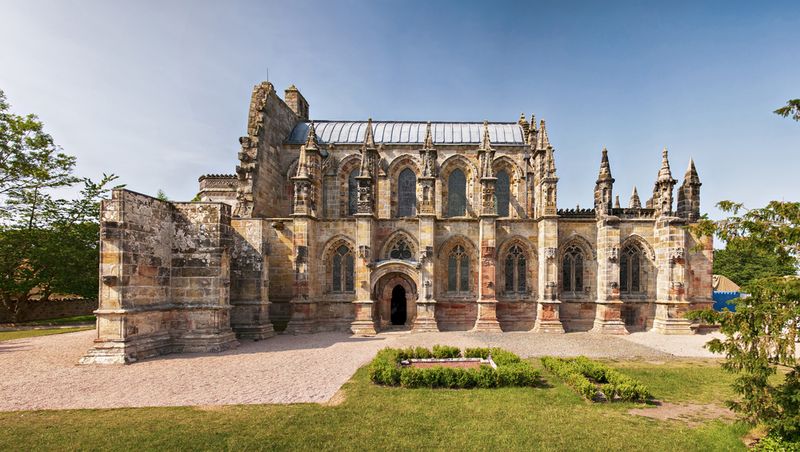 5. Loch Ness and Glen Coe
There aren't many countries in which you can travel almost end to end while experiencing some of the best sights and stories along the way, all in a day.  Scotland is one of them, and both Highland Experience and Rabbie's offer 8am to 8pm full day tours.  Along the way you'll experience Loch Ness, with its deep, dark waters containing tales of the famous monster, Nessie.  There's plenty of space for her to hide as the loch contains more fresh water than all the lakes in England and Wales combined.  The route also travels through Glen Coe, both visually spectacular and historically important, as you'll learn about the infamous 17th century massacre of the MacDonald clan at the hands of the Campbells.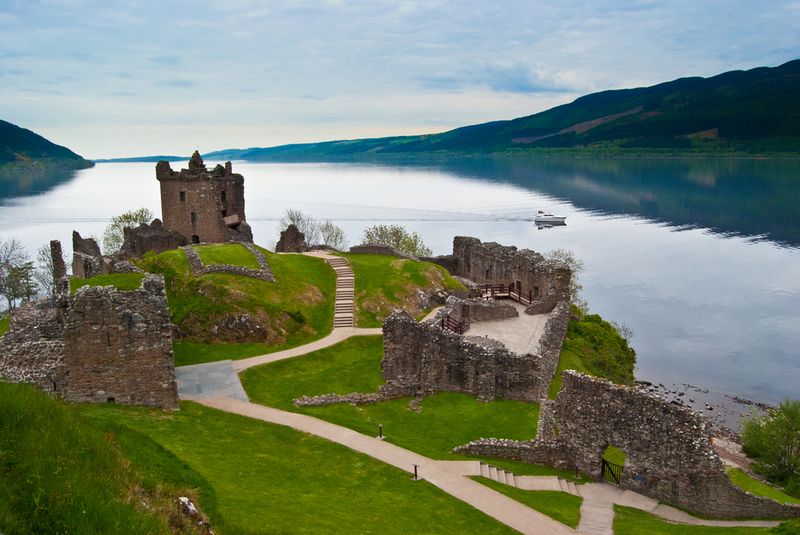 4. Visit St Andrews
Located on the East Neuk of Fife, proudly facing the North Sea is St Andrews.  About an hour drive from Edinburgh, the seaside town is just the right size to spend a day, and draws in crowds both local and international.  There's no shortage of historic attractions, from the cobbled streets of the town center to the ruins of the cathedral (once the biggest in Scotland), and the famous Old Course, the true Home of Golf.  Day tours operated by Rabbie's from Edinburgh depart daily at 9:30am, year round.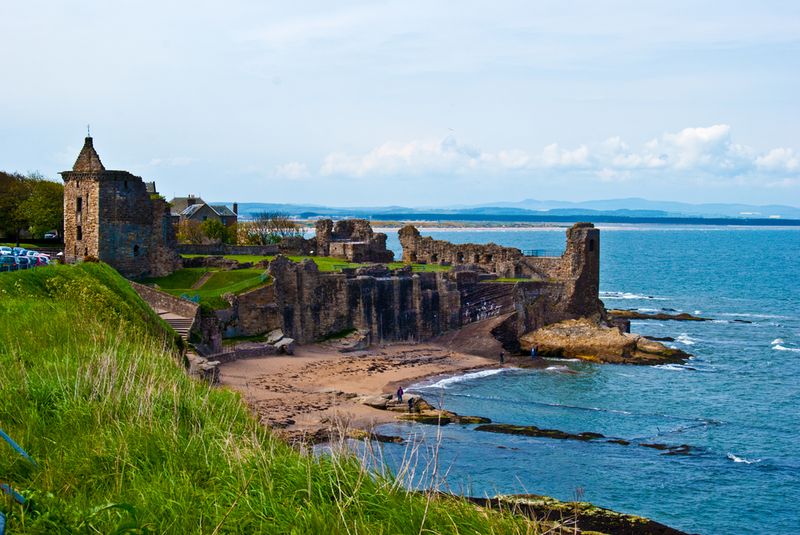 3. Isle of Arran
Arran lies off the west coast of Scotland, about 2 hours from Glasgow – 1 hour over land and 1 hour by boat.  The island is often described as Scotland in miniature, due to its unpredictable weather, rugged hilly northern half, and flat southern portion, and is the ideal place to spend a day.  Arran is perfect for energetic souls looking for a hike or cycle as its highest peak Goat Fell stands at 2,866 f.  It's also great for sightseers out for a relaxing day trip, who can explore Broddick Castle, wander one of the south sides beautiful beaches or sign up for the daily tour of Arran Brewery.  Check out Arran Adventure Company or Mogabout Tours to plan ahead for the day.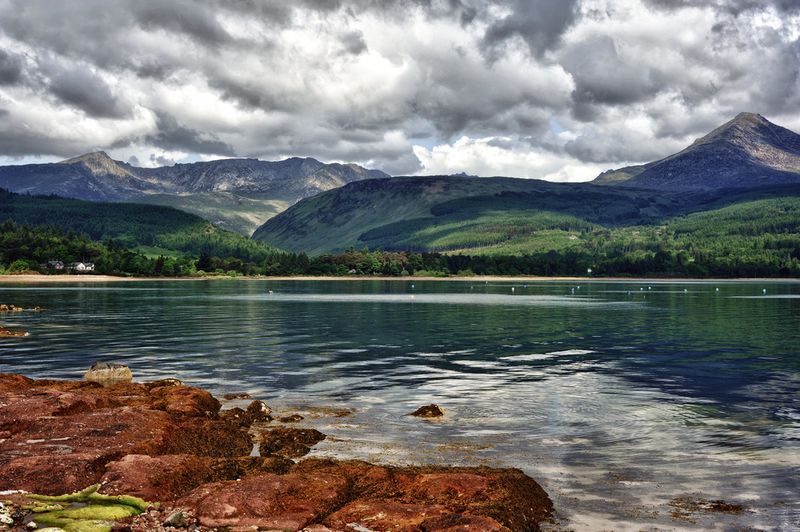 2. See Edinburgh Day and Night
There are few better cities in the world to take a jaunt through than Edinburgh.  During the day you can spend hours wandering through parks and admiring the Georgian architecture of the New Town.  Come night time, strolling through the Old Towns cramped, medieval passageways takes on a darker tone, as memories of its grisly past haunt the cobbled streets.  You can enjoy either or both of these pastimes with the help of a handy guide on a Sandeman's walking tour.  Day tours depart 3 times daily from the High Street on the Royal Mile in the center of Edinburgh at 10am, 11am and 2pm, and best of all they're free.  Night tours are also offered where come evening, you can delve into the city's darker past or one of its many hostelries, depending on your mood.  Entrance fees apply for these.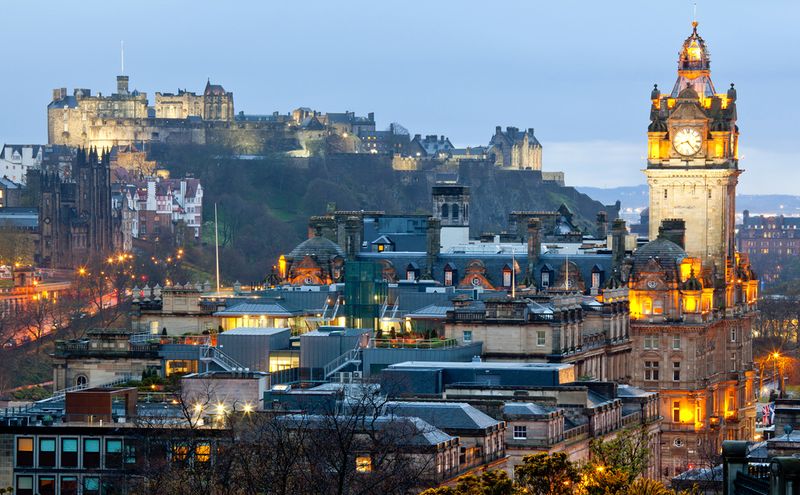 1. Isle of Skye
Skye is the only one of the Inner Hebridies – a collection of islands off Scotland's northwest coast – to be connected to the mainland by means of a bridge, and is thus one of the most easily accessible.  Dominated at its center by the Cuillin, or Black Cuillin mountains, it also happens to be one of the most beautiful corners of the country.  Skye Scenic Tours operate fantastic day tours of the island, allowing you to take in all it has to offer.  The highlights include breathtaking views of the Cuillins, a visit to the Talisker whisky distillery, and a stop at the crystal clear, and aptly named Fairy Glen waterfalls and pools.  Day tours cost around $50 per adult and operate from daily from March through December.