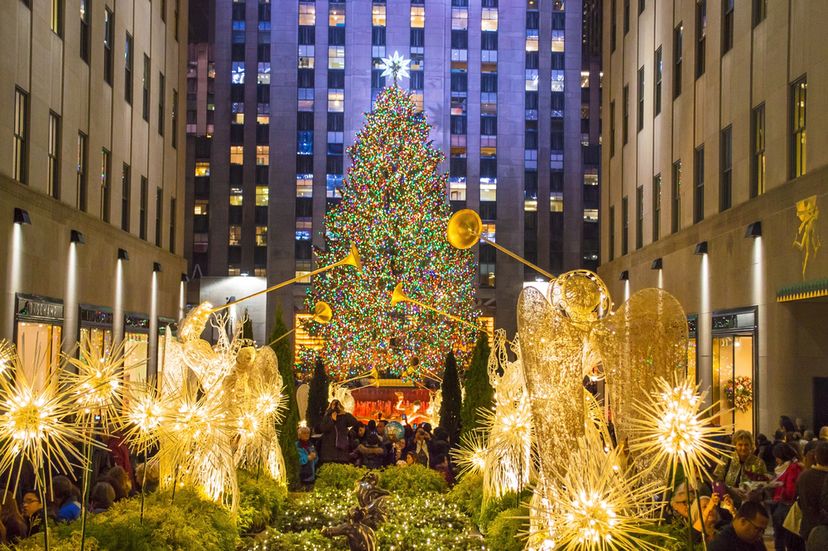 The holidays are quickly approaching and there is perhaps no better way to embrace them by attending a tree lighting ceremony. Christmas trees are erected all over the world, some man-made, some shipped from other countries and some famous. Whether you prefer a traditional tree complete with garland and twinkling lights, or prefer one made out of lobster crates, we have discovered some of the best tree lighting ceremonies in the world.
7. Lobster Trap Tree Lighting, New England Area
For a really unique Christmas Tree lighting ceremony you will want to head to any number of towns around New England- including Rockland, Maine and Gloucester, Massachusetts. It is here where apparently lobsters and Christmas go hand in hand. Rockland is home to the world's largest Lobster Trap Tree, dating back to 2003 when the tree was built with 152 traps, all by volunteers. Each trap is outfitted with a red door and 480 ft of garland is used to decorate, along with 125 lobster buoys that were brought to the tree by lobstering families. The tree is lighted both from the inside as well as with twinkle lights throughout the garland. And the topper, a 5 foot fiberglass lobster that reigns over the tree for the holiday season.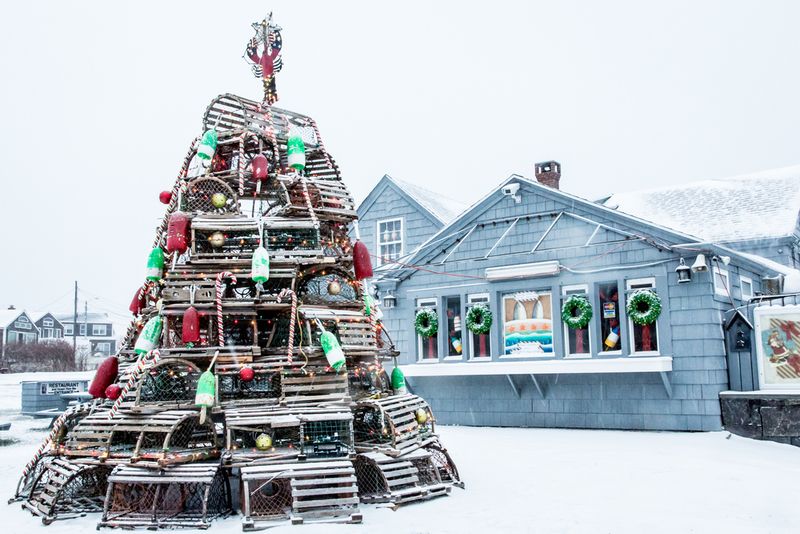 6. Rodeo Drive Holiday Lighting, California
On November 22, 2015 the Holiday Lighting Ceremony takes place on Rodeo Drive, a place where Christmas shopping is taken to the extreme. This free event takes places on 200,200 and 400 Blocks of Rodeo Drive and features live performances, music and a whole lot of lights. It's not just one tree that gets lit up here, instead it is 42 Palm trees that get illuminated along with twinkling birches and chandeliers. In the past, the ceremony has included a fireworks show and a snow shower of confetti. You never know what you are going to get when you show up for this over the top holiday lighting celebration.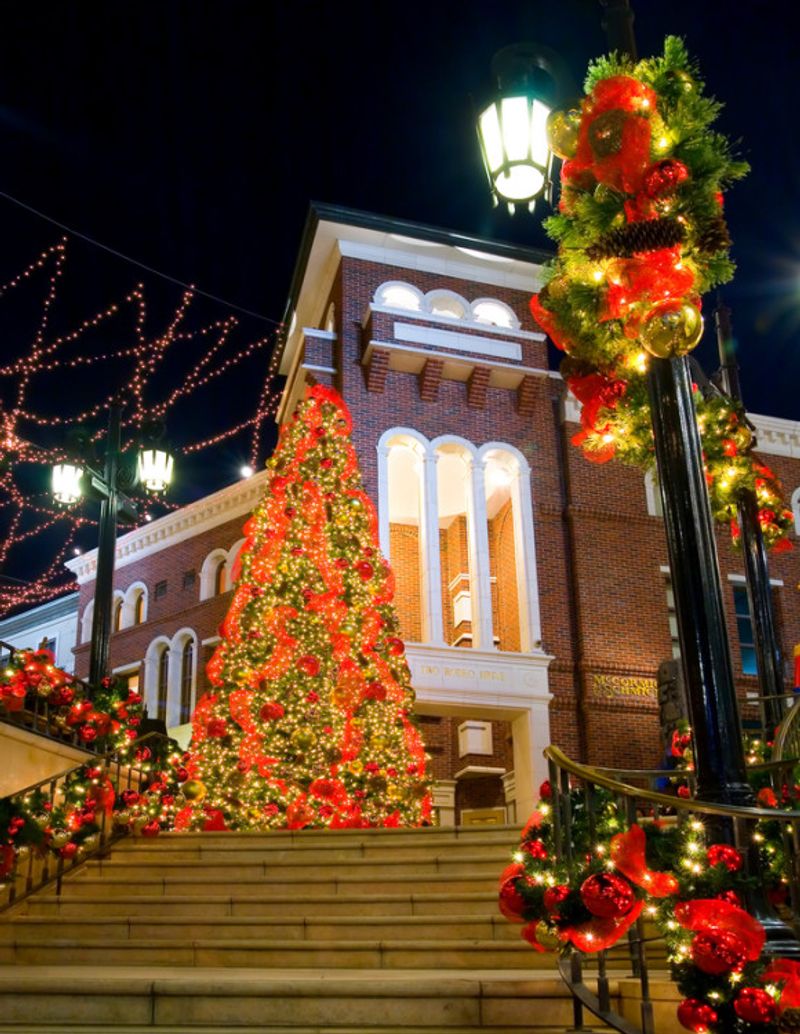 5. Zilker Holiday Tree, Texas
This man-made tree stands a whopping 155 feet tall, featuring 39 streamers that each hold 81 multicolored bulbs, making the total number of lights 3,309. The top of the tree features a double star that measures 10 feet from point to point and displays 150 frosted bulbs. The tree was actually created by City of Austin electricians in the 1960's and manages to hold on to its retro, mod like vibe. On November 29th this mammoth tree gets lit up in the official tree lighting ceremony where one lucky winner gets to flip the switch. Featuring local entertainment, food, novelties and live music; this celebration is truly epic. Make sure to come back to this tree after December 7th to walk the Trail of Lights, a 1.25 mile long path with over 50 displays and decorated trees. Austin, Texas certainly knows how to make its residents get into the holiday spirit.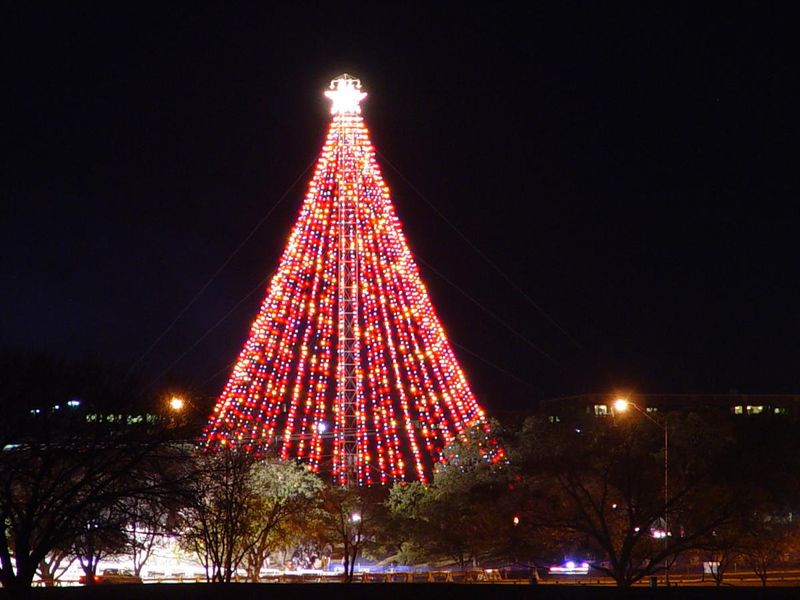 4. National Christmas Tree Lighting, Washington, D.C.
In 1923, President Calvin Coolidge walked from the White House to the Ellipse to light a 48-foot tree decorated with 2,500 red, white and green bulbs. A local choir along with a quartet from the U.S Marine Band performed. All these years later this holiday tradition continues and brings citizens together to share messages of peace and hope. The lighting ceremony this year takes place on December 3rd and those hoping to attend must apply for a free ticket through the online lottery. Expect a televised ceremony complete with celebrity hosts, live music performers and of course, the President and First Family.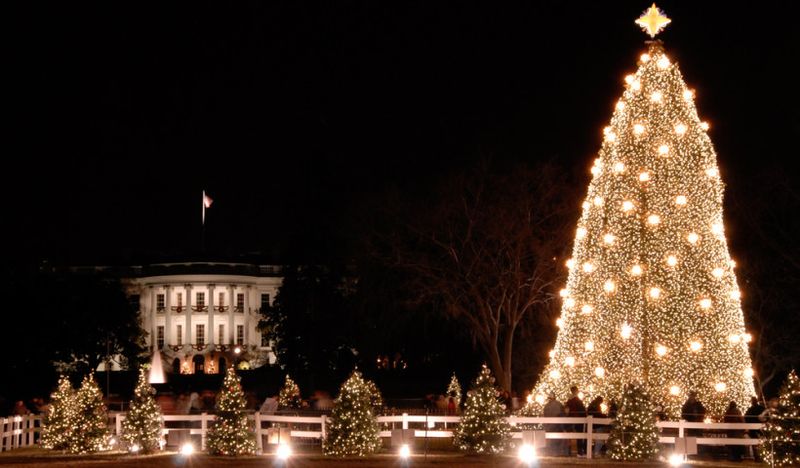 3. Ski Tree Lighting, Colorado
This entire ski town is loaded with Christmas trees and thus they have decided to put their own spin on a holiday tradition. Instead of cutting down one of the many trees in the area, Telluride has created a huge Christmas tree out of old skies that the community has donated. The ceremony takes place December 5, 2015 between 5:30-7:30pm and includes a ceremonial bonfire where old skis go up in flames to honor Ullr, the old Norse patron saint of skiers.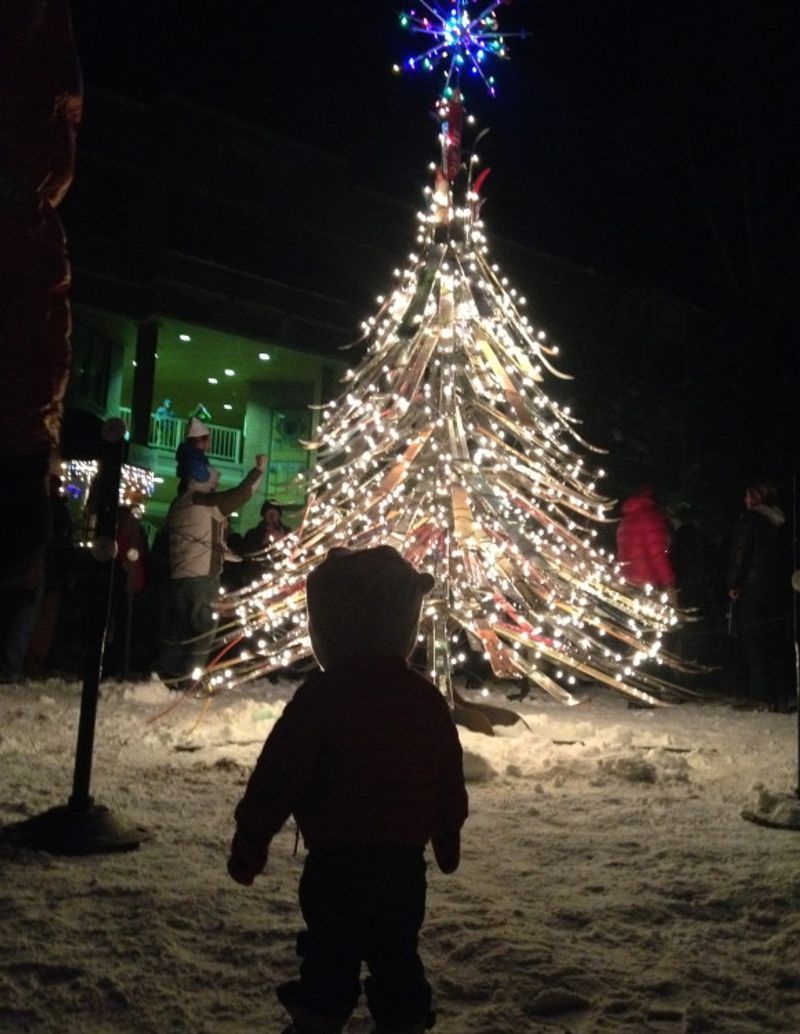 2. Trafalgar Square, London
Every year since 1947 a Chrstimas tree has been given to the people of London from the people of Norway, in gratitude for Britain's support during WWII. The tree is normally a Norweigan Spruce, measuring over 20 meters high and aged about 50-60 years. The tree lighting is performed by the Lord Mayor of Westminster, the British Ambassador to Norway and the Mayor of Oslo. It is decorated in typical Norweigan fashion with vertical strings of lights and energy efficient light bulbs. Different groups performs carols in the square alongside this beautiful, handpicked and carefully delivered tree.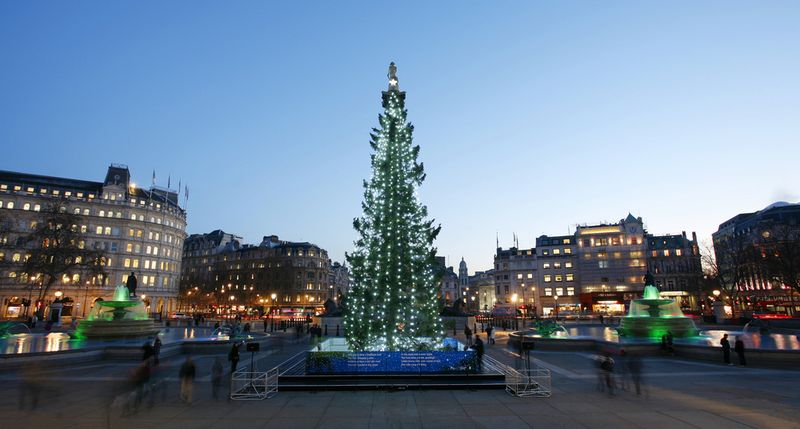 1. Rockefeller Center, New York
It has been a tradition since 1933, when a tree was placed in NYC's famous Rockefeller Center and continues to be one of the most famous tree lighting ceremonies in the world. The lighting of the tree is considered to be a symbol of the start of the holiday season all over the world. The annual tree lighting ceremony is free and open to the public and takes place on Wednesday December 2nd, 2015 between 7-9pm and if you can't be there, you can still watch it on TVO. The ceremony involves tens of thousands of spectators, live performances and the magical moment that the tree is illuminated.