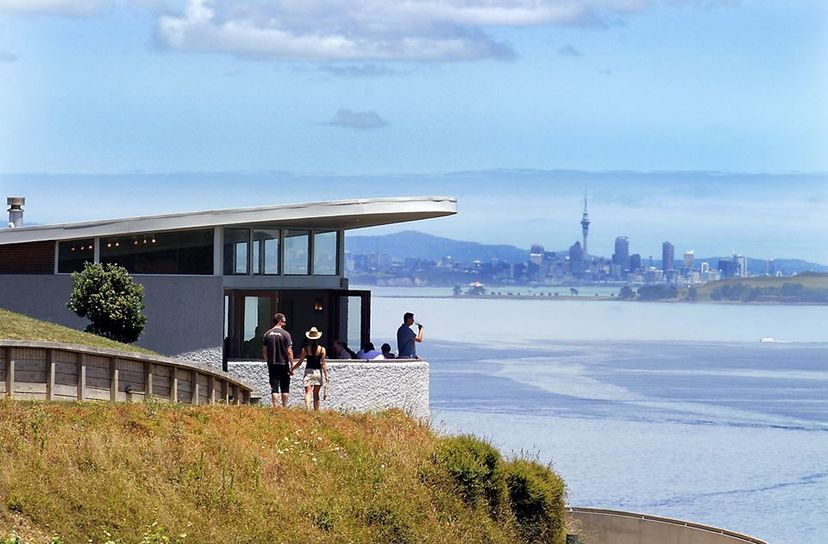 In the past two decades New Zealand's Waiheke Island has gained recognition in terms of a top producing wine region. At less than 100 square kilometers, calling it a region may be far fetched but this island is literally blanketed in vineyards. So what is the secret in terms of producing some of the best wines in all of New Zealand? The subtropical marine climate, favorable soil structure and protective topography combined with incredible wine makers and enthusiasts have turned this island into a haven for lovers of all types of wine. Discover wineries that feature award-winning restaurants, incredible venues for weddings and some of the best glasses of wine you will ever taste. Here are the best 7 wineries to visit on this island.
7. Cable Bay Vineyards
Nn the last few years Cable Bay Vineyards  has skyrocketed to the top of the list of wineries to visit and dine at while on Waiheke Island. This is much in part due to the extensive transformation is has gone through. Visitors here have their choice of two-award winning restaurants on-site, the dining room which boasts floor to ceiling windows and incredible views or The Verandah. The Verandah is one of the most loved places in this vineyard, especially the outdoor lounge where a sunken garden sits under a huge canopy and bean bags are strewn across the lawn. Let's not forget about the incredible wines this vineyard produces as well and visitors can sample them at the Cable Bay Cellar Door which is open daily from 11 am-5 pm and boasts views of the working winery through its full length windows.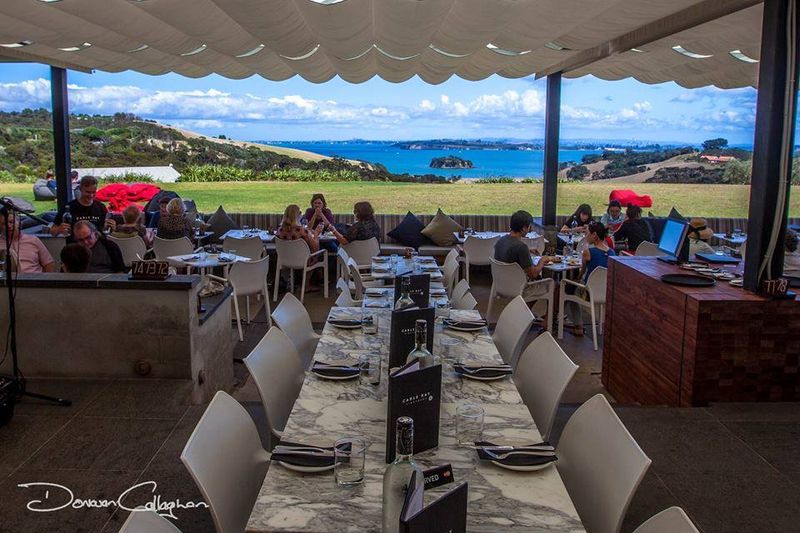 6. Passage Rock Wines
It is the islands most awarded winery, capturing over 18 gold medals and 6 trophies and is an absolute must visit. As if the wines weren't enough to lull you over to this winery, the outside bistro will be. Set amongst the vines this bistro offers spectacular views over the stunning bay and offers the best wood fired pizza on the island. This winery also happens to be incredibly family friendly, boasting a kids corner complete with trampoline, sandpits and bikes; enough activities to keep the young ones busy while the adults enjoy their terrific food. The tasting bar is open Wednesday through Sunday from 11-4 with the bistro being open Thursdays through Sundays, we suggest you come and experience both. Spectacular wine, delicious food and excellent service awaits visitors here.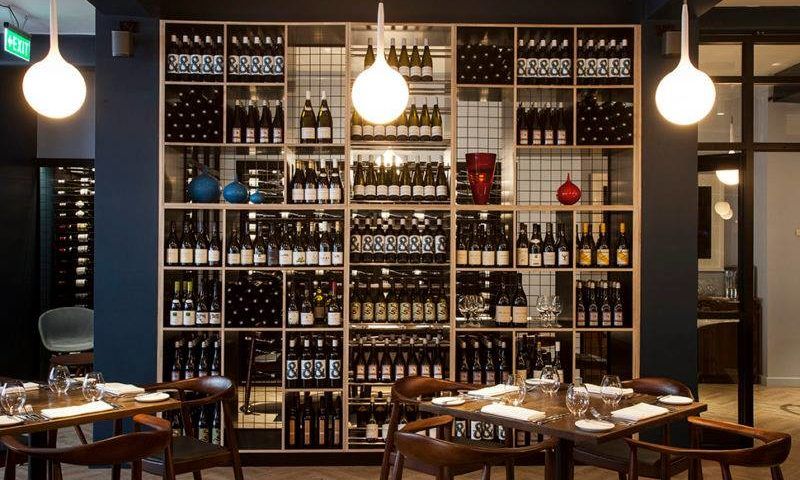 5. Te Whau Vineyard
This out of the way vineyard is worth taking the extra effort to get to, especially considering the out of this world food and wine they offer. The views from the tasting room and restaurant are simply to die for as this vineyard is perched high up on a cliff, and owner Tony is one of the most passionate and energetic people you will meet. Reservations are highly recommended if you want to eat at the fabulous restaurant boasting fresh New Zealand/Pacific Rim cuisine. Guided tours of the winery are only available to larger groups and must be made in advance. Already an award-winning restaurant and winery, this hidden gem will not remain hidden for much longer.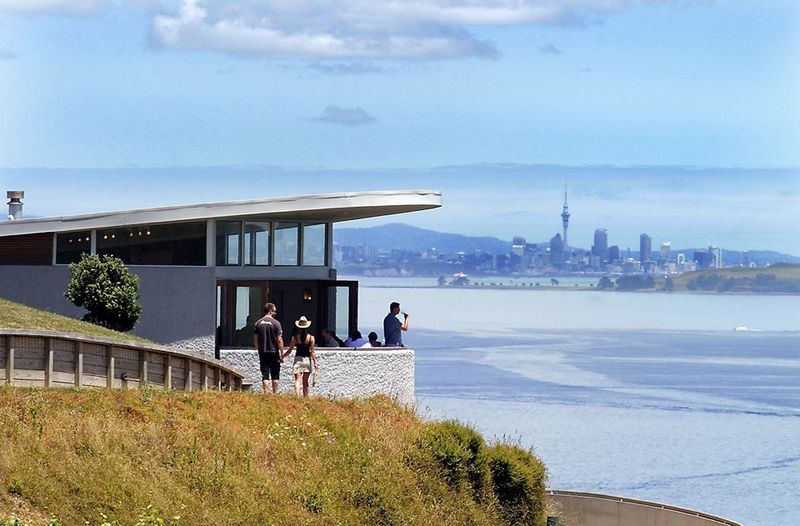 4. Man O' War Vineyards
There are only two ways to reach this incredible winery, the first is a half an hour drive on a dirt road through lush forests and hills, and the other is to arrive by boat. The tasting room here is the only beach-front cellar door location on Waiheke Island and tastings are complimentary. This is yet another family friendly winery with activities such as swingball and lawn cricket on-site. Sustainability is a key factor at this winery and is front and center, from the bar made of locally sourced wood to the tree perimeter that produces delicious honey. There is limited indoor seating here but they make up for it with their large lawn full of picnic tables right on the beach. One of the best things about this vineyard is their fabulous platters of food are to die for, so don't leave without sharing at least one with new friends.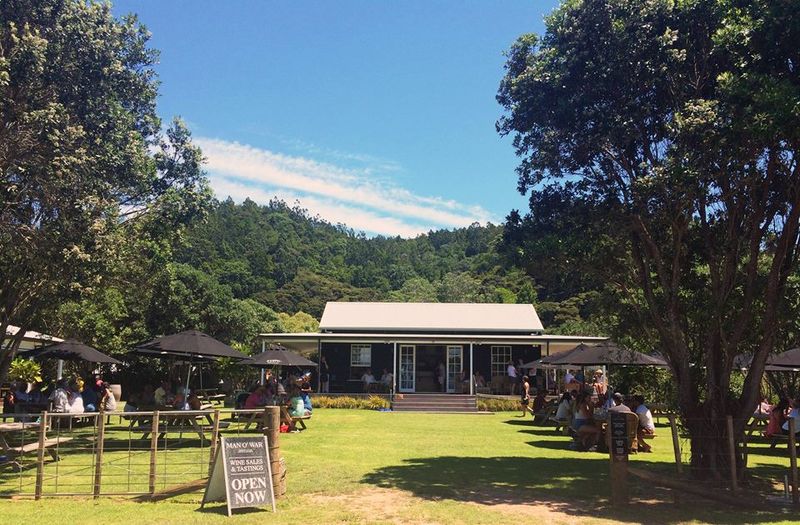 3. Mudbrick Vineyard
It is considered one of the most beautiful vineyards on the Island, set amongst lavender bushes and vines, boasting views of Auckland in the distance. This Italian-inspired rustic vineyard oozes with charm, complete with perfectly manicured gardens. There are a variety of ways to explore this incredible vineyard, from tastings at the cellar door to tours to simply relaxing on the front veranda with a bottle of wine. Choose to dine inside at one of the fancy tables or sit under one of the umbrellas in front of the tasting room. With both adult and kid options, this winery is the perfect choice if you are looking to splurge.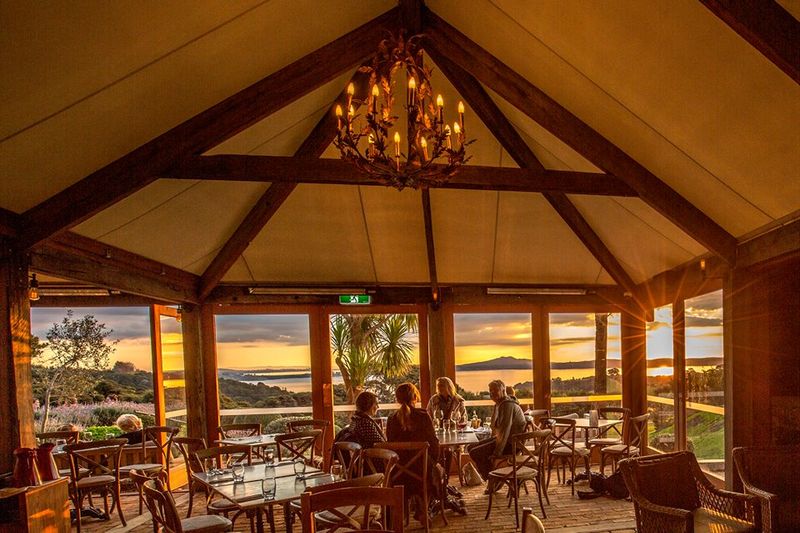 2. Obsidian
Simplicity is the driving factor behind this winery and they focus on uncomplicated methods that produce consistent superb wines for drinking and cellaring. Like the prized smoky-black glass stone this winery is named after, Obsidian wines are both timeless and full of intrigue. The facilities here stand true to this method of simplicity and tastings are done in an amphitheater setting amongst the vines. Situated right next to a wetland area and vines, the cellar door offers tastings in a relaxed and friendly environment. Make sure to try their Syrahs, voted as some of the best on the island and we can assure you, one glass wont suffice.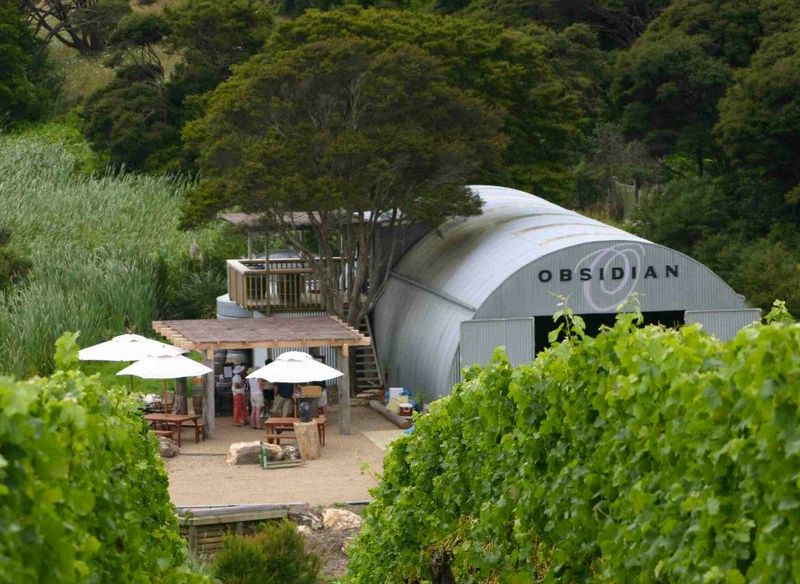 1. Stonyridge
It is internationally one of New Zealand's most respected wineries and not only boasts a beautiful vineyard but an adjoining yoga deck as well. The Veranda Café is most likely where visitors will find themselves, whether just tasting their incredible wines or staying for lunch. Nestled in a shimmering valley of olive trees and vines, it is perhaps one of the most exquisite and romantic venues on the island. Tours of the cellar, vineyard and own personal olive grove are available on Saturdays and Sundays starting at 11:30 am. This winery just also happens to have the country's most expensive bottle of red wine.