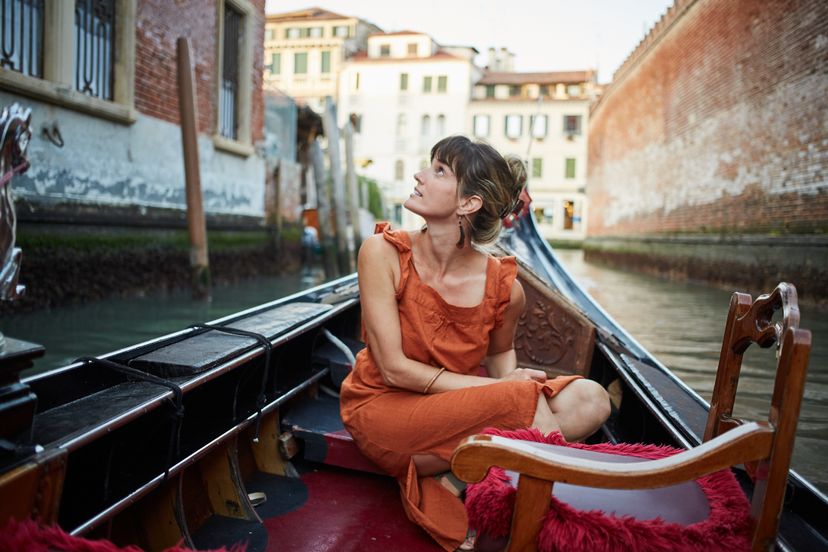 There has never been a better time than now to be a solo female traveler looking to explore Europe. Cities are becoming safer, female-friendly hotels are popping up and it is getting easier to meet other solo female travelers around the world. Here are 20 safe European cities for female solo travelers.
20. Vienna, Austria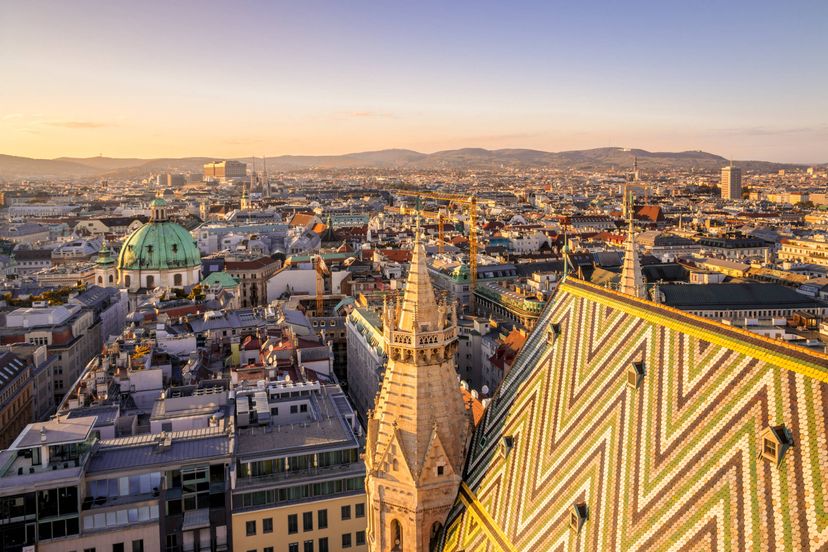 Austria is ranked number 4 on the Global Peace Index, making it an excellent and safe country for female solo travelers to visit. Vienna, the capital of Austria has earned the name of "city with the highest quality of life" several years in a row.
Vienna is full of stunning architecture, music, and history. There are plenty of museums to visit, such as Sigmund Freud's house. This museum will help you understand why Vienna is known as the "city of dreams".  You may also want to make a stop at Prater park to see the iconic Riesenrad Ferris wheel landmark. Finally, be sure to head to a local restaurant and try authentic Austrian food such as Wiener Schnitzel (a thin, breaded, pan-fried veal cutlet), Sachertorte (chocolate torte), or an Apfelstrudel (apple strudel).
19. Edinburgh, Scotland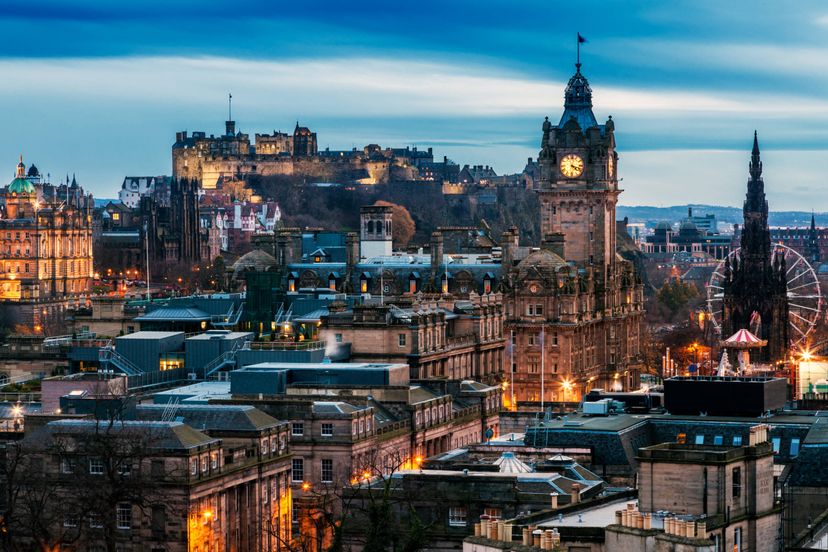 Between the breathtaking landscapes, ancient castles, and rich history, Scotland has a lot to offer. Scotland, a region of the United Kingdom ranks 45 on the Global Peace Index and is considered safe for female solo travelers. There is so much to do and see in Edinburg, the capital of Scotland. To begin, if you visit in August, there is a month-long arts festival called Edinburgh Fringe Festival. This festival offers theatrical performances, comedy shows, and many other activities that would be perfect for a female solo traveler, especially if you're hoping to meet new people.
Moreover, consider taking a guided tour of Edinburgh Castle and take in the medieval architecture. After visiting the castle, be sure to head to Calton Hill which is a high point in the city that allows you to catch a full view of Edinburgh. Finish your day at a local pub and indulge in authentic food while meeting the locals.
18. Berlin, Germany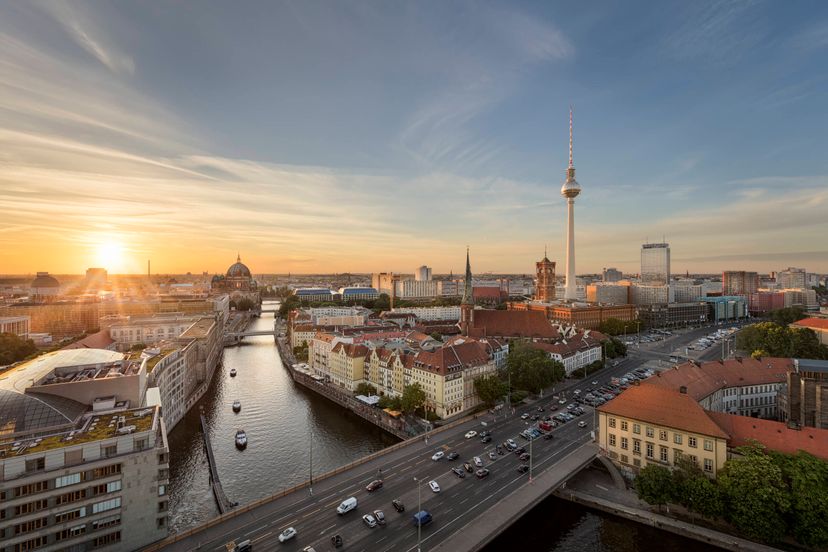 Berlin, Germany's capital is home to 3.5 million residents. Berlin is rich in history and full of culture and would be an excellent place to explore on your own. There are many restaurants, markets, and cafes in Berlin that will make you feel comfortable dining alone.
Discover what this city has to offer by taking a free walking tour, use the bike-sharing program, or hop on public transportation. Be sure to check out the Brandenburg Gate, and the Holocaust Memorial, and the remnants of the Berlin Wall.
17. Bruges, Belgium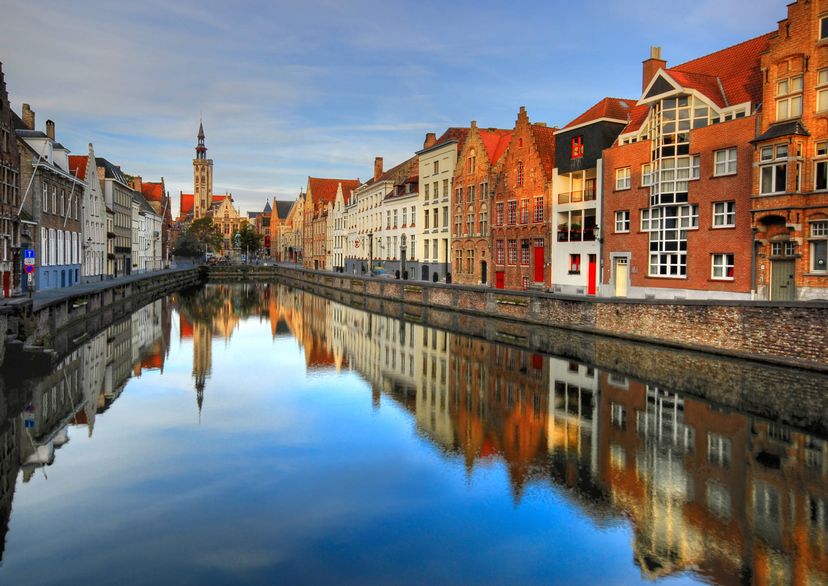 If you are a solo female traveler looking to immerse yourself in a fairy tale this would be the city to visit. Straight off a postcard, the city of Bruges is loaded with cobblestone streets, historic houses, and canals. It is here where you will be inspired to take long strolls throughout the streets and enjoy Belgian pints of beer by street-side cafes while people watching.
This city is extremely safe, for all travelers and welcomes visitors, especially in the summertime when it becomes peak travel season. There is a range of good hotels along with budget hostels that will meet any traveler's budget, and English is widely understood throughout. Female travelers will feel safe as locals are willing to lend a hand if needed and are more than happy to give advice on where to go, what to see, and where to grab the next pint of beer.
16. Santorini, Greece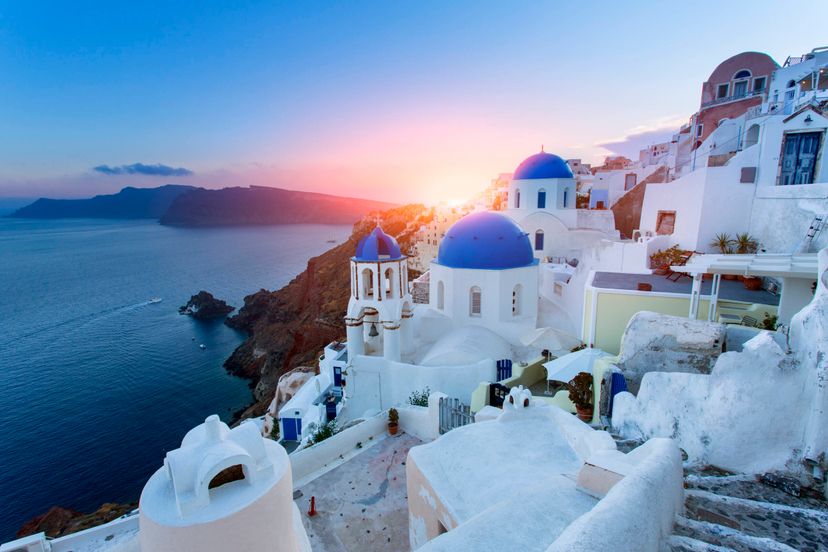 If you want to see jaw-dropping scenery, be sure to add Santorini, Greece to your travel wish list. The emerald Mediterranean Sea is enough to take your breath away, but also the picturesque white villas are a sight to see too. Many people travel to Santorini with a partner or friend but that doesn't mean you can't travel there solo.
With friendly locals and an affordable bus system, you'll be able to navigate your way across the city.
15. Paris, France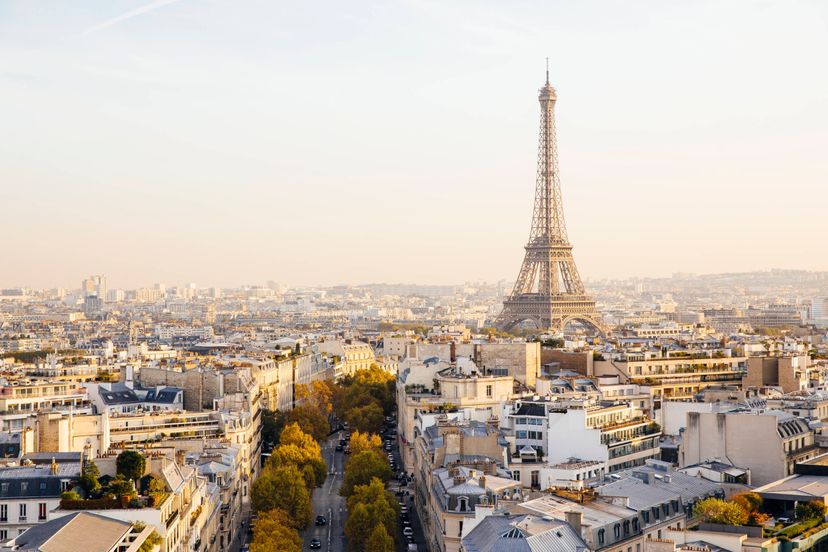 Paris, France is known as the city of love. So it may seem ironic that one would travel there alone. However, exploring this beautiful city alone means that you don't have to abide by anyone else's opinions or plans. Further, exploring this city is easy and best to do either on foot or by taking the metro.
There are so many amazing things to see and do in Paris, France. Be sure to check out the iconic Eiffel Tower, Louvre Museum, Notre-Dame Cathedral, and the Arc de Triomphe. You should also enjoy a bottle of wine and a baguette all to yourself during your stay too.
14. London, England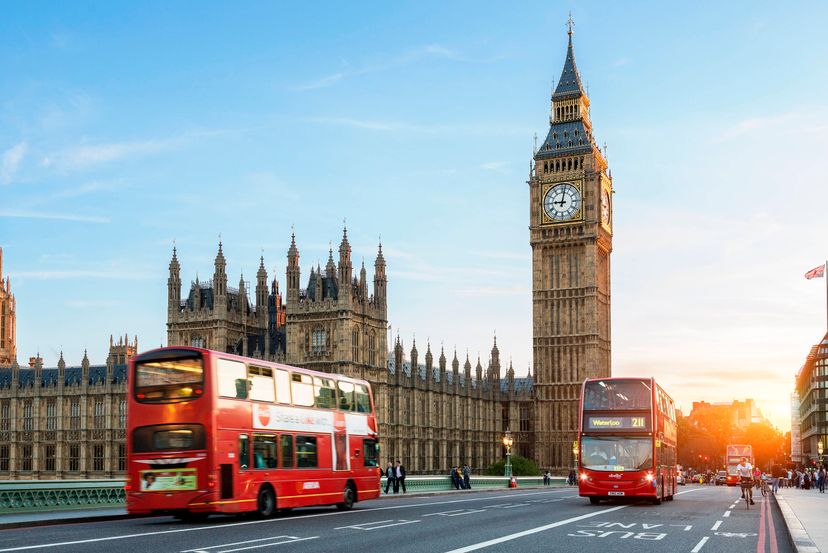 London, England is an excellent destination for solo female travels. Traveling through this city is easy from the amazing public transportation system to the remarkable hostels, hotels, and Airbnb's. Not to mention English is their first language in this city of England.
During your stay, be sure to visit Buckingham Palace, take a tour of St. Paul's Cathedral, and visit one of the many museums London has to offer. You should also dine at a local pub to indulge in traditional British food such as fish and chips, or a Toad in the hole. Further, dining at a pub will also help you meet the locals as well as other solo travelers too.
13. Oslo, Norway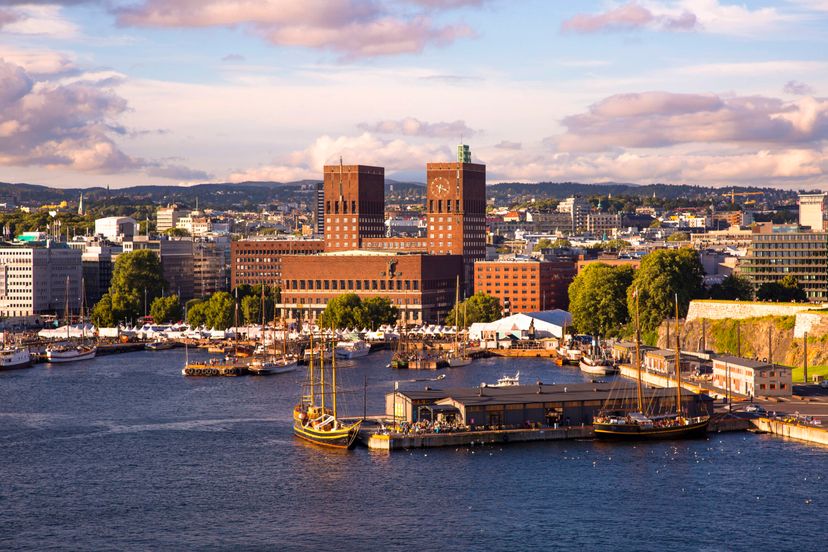 Oslo is a dream for female solo travelers, alas a bit expensive at times. It is Norway's largest city and a great cultural city destination that is overflowing with things to see and do. Female solo travelers will feel safe no matter where they stay but may feel some extra comfort if they choose to stay on the women-only floor of the 130-year old Grand Hotel. Here they will find rooms stacked with books, magazines, a yoga mat, toiletries, and a female room-service menu, without the room service charge!
Wandering around the Vigeland Sculpture Park, which is 80 acres and feature 212 bronze and granite sculptures, you are sure to meet other solo travelers who will become quick friends. Head out to one of the many vibrant nightclubs or theaters with new-found travel friends for an unforgettable experience.
12. Dublin, Ireland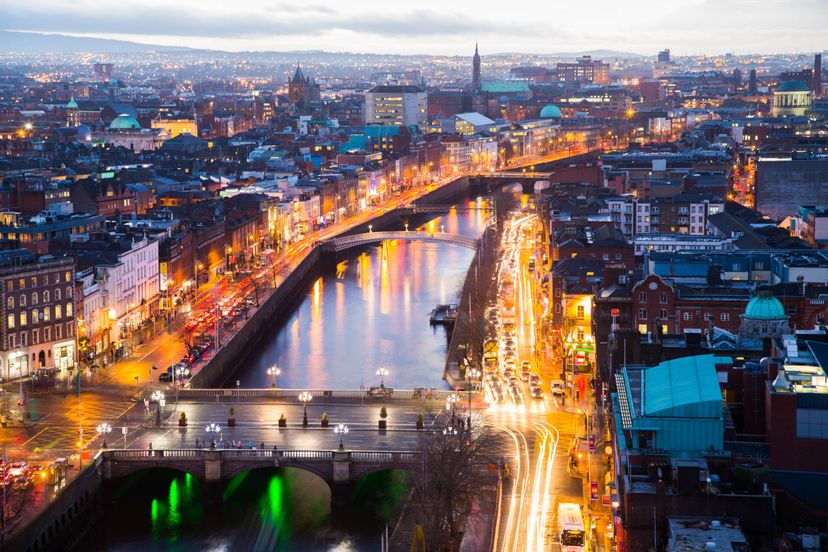 Ireland is a very safe country. According to the Global Peace Index, Ireland ranks number 12 in the world. Further, as a female solo traveler, you will feel comfortable dining alone and you may even run into another solo traveler during your stay.
Dublin, the capital of Ireland, is laden with historic buildings including the captivating Dublin Castle. Some other great places to see are the St. Patrick's Cathedral, the National Museum of Ireland, and other must-see historic Attractions in Dublin.
11. Lisbon, Portugal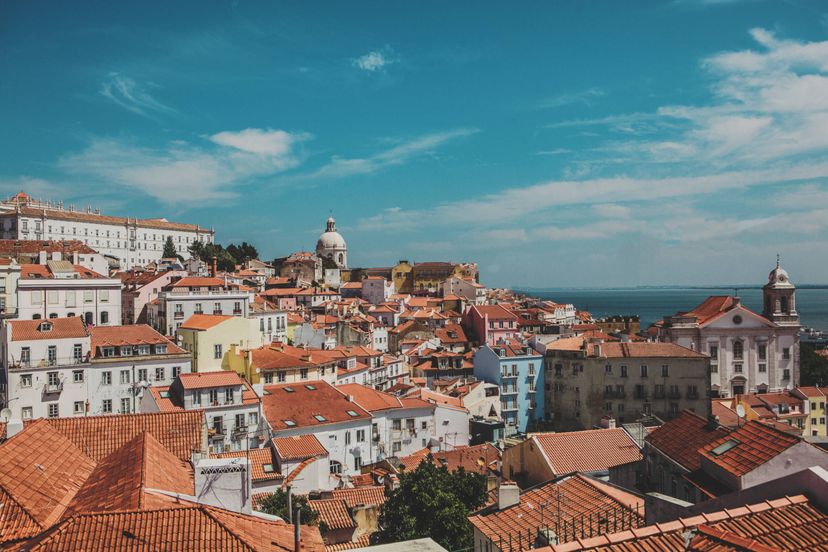 Lisbon, Portugal is a wonderful place for female solo travelers. To begin, there are many safe and affordable hostels to stay in where you will meet many other solo travelers too. Secondly, Portugal ranks 3rd on the Global Peace Index.
Lisbon is full of rugged yet wonderful architecture and overlooks the Atlantic Ocean. Consider having a beach day all to yourself, or explore the Castelo de S. Jorge or the Jerónimos Monastery. Exploring this beautiful city is easy and can be done either by public transportation, on foot, or on a bike.
10. Stockholm, Sweden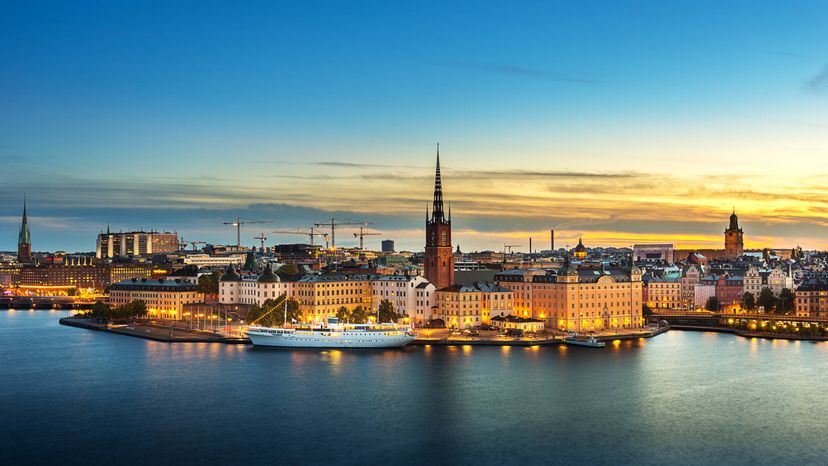 Built over 14 islands and connected by over 50 bridges this lovely cosmopolitan city is home to more than two million people. It is known for its gorgeous modern architecture, friendly people, and captivating waterways. Women are treated equally like men here and solo female travelers will face no issues in terms of harassment, drink spiking, or pickpocketing.
There is a slew of budget hostels throughout the city that are both affordable and safe, and a great way to connect with other travelers. This is a great city to experience Nordic culture in its modern and multicultural avatar, as well as dine on delightful local food. English is widely spoken here, and the locals are often teased for speaking a mix of Swedish and English-nicknamed Swinglish. Women will have no trouble finding people to talk to, tours to take and culture to experience here in Stockholm.
9. Cardiff, Wales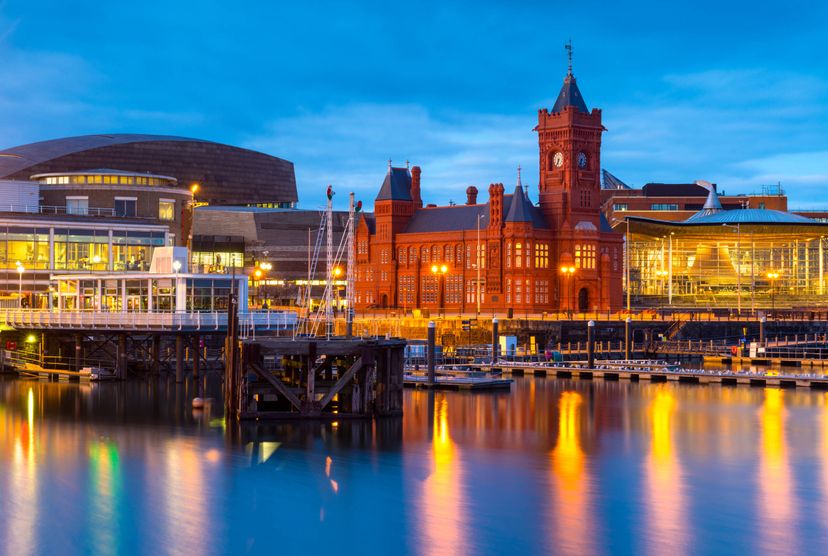 Cardiff is the capital and largest city of Wales. This city is also considered one of Britain's safer cities and for that reason, it is Wales's most popular tourist destination. Along with being a safe city, Cardiff is full of culture, has many captivating castles and if you meet the locals they'll surely share some of their ancient Welsh legends.
Further, students make up about 10% of Cardiff's population which means younger female solo travelers will surely be well taken care of. There are many things to see and do in Cardiff. During your stay be sure to check out the National Museu, Cardiff Bay, and Cardiff Castle.
8. Helsinki, Finland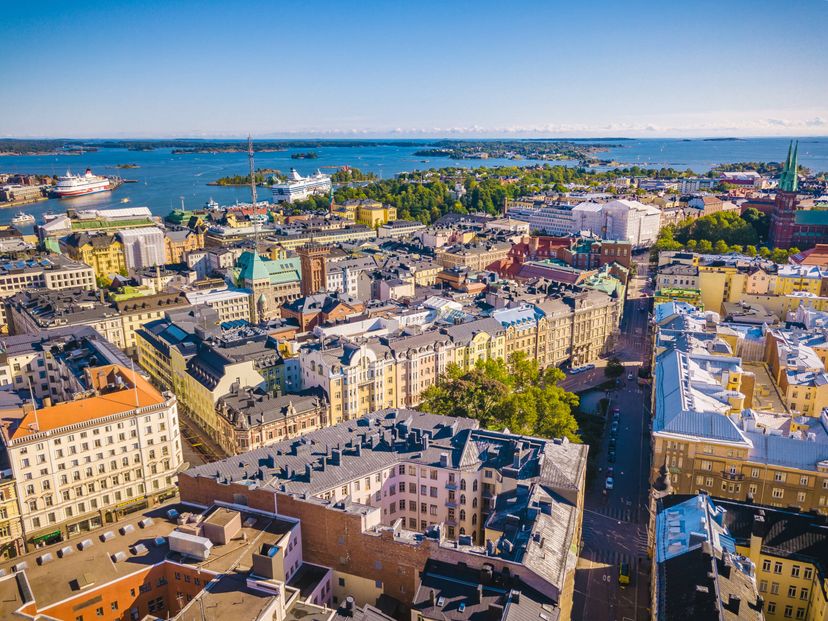 The capital of Finland is one of the best cities for female solo travelers, thanks to its friendly locals, its reputation for being safe and beautiful. This walkable city is loaded with lovely parks, free city events, music, and shopping. Solo travelers will delight in the 20th-century architecture, the Helsinki Cathedral and the National Museum of Finland, which are always, home to other visitors.
One of the best things to do when you first get into the city is to take a walking tour, in order to fully appreciate the city's cultural heritage, then move on to the shopping and dining. One cannot travel here without taking a dip in the Yrjönkatu Indoor Swimming Pool, (the oldest pool) built-in 1928. Recently renovated to house three pools and wonderful saunas, this is where women meet after work and have a sauna and swim followed by a drink, all done without any clothes on.
7. Prague, Czech Republic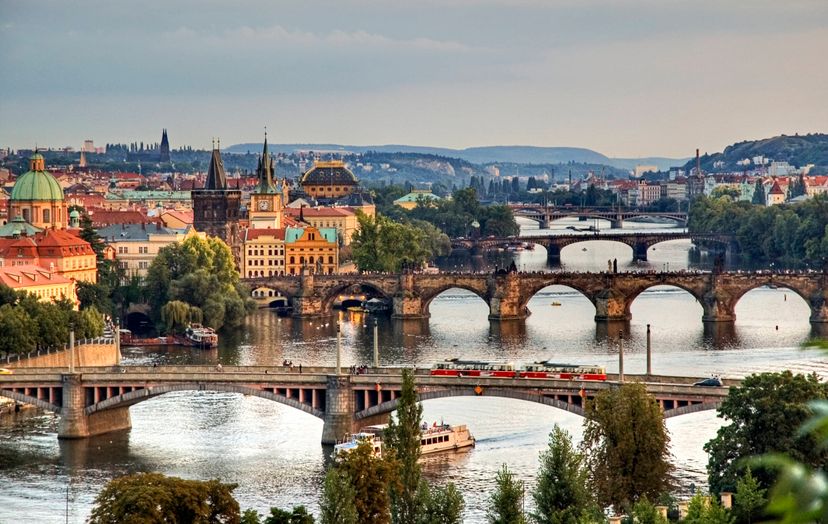 Immerse yourself in the alluring culture of the Czech Republic by visiting its capital, Prague. There is an abundance of things to see and do in the wonderful city of Prague.
Prague is not only a beautiful place to visit but the country, the Czech Republic ranks in the top 10 of the Global Peace Index. Consider meeting other solo travelers by taking a walking tour, or keep to yourself and explore one of their many museums, or even check out a show at the State Opera.
6. Copenhagen, Denmark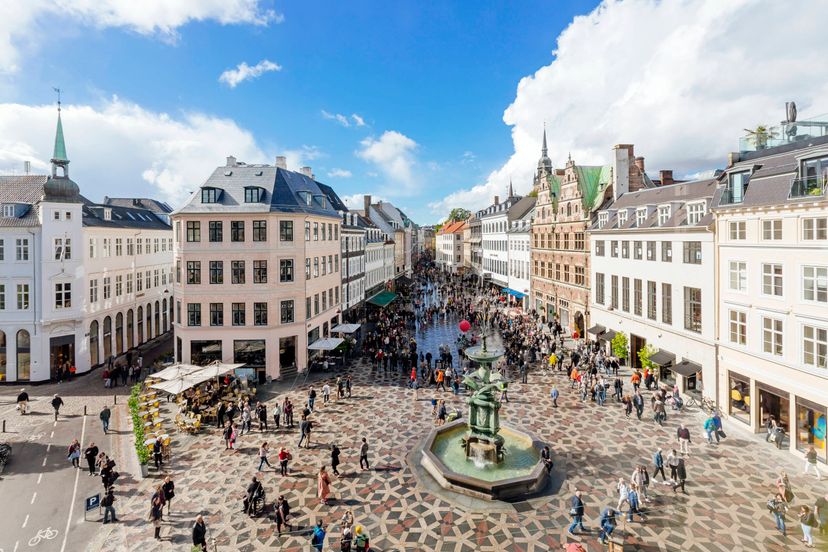 The capital of Denmark is a vibrant and colorful city, which still manages to maintain a small-town feeling. New meets old in this fairytale-like city that features ancient buildings and towering glass and steel skyscrapers. Many of the state-run museums in this city are free admission, making it easy to save on spending and you can't miss out on visiting the world's oldest amusement park- Tivoli Gardens Amusement Park.
This city offers a unique experience that is perfect for female solo travelers called 'Meet the Danes.' This service arranges home-dinners with a Danish family or a single woman and her friend. Expect a traditional Danish meal and plenty of conversation with your new-found friends. Don't miss the goddess Gefjun fountain that depicts the mythology of Denmark's creation and magic within the Norse religion.
5. Barcelona, Spain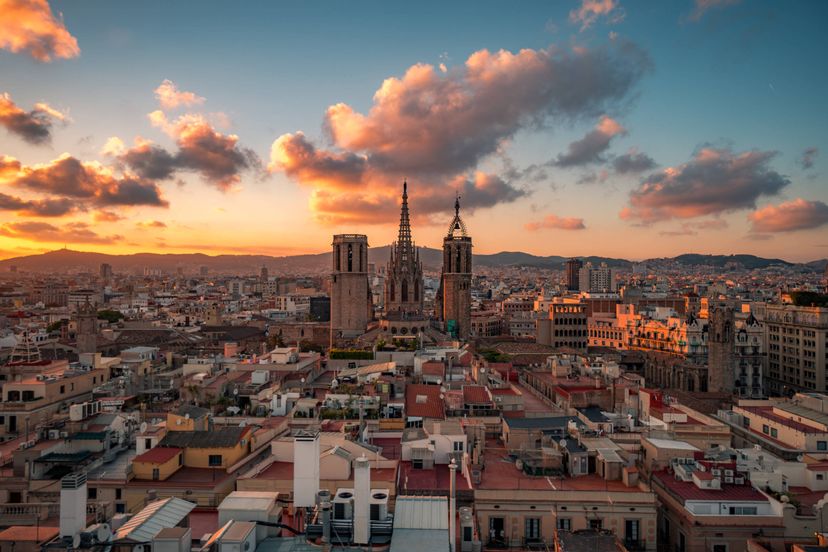 Barcelona, Spain is known for its captivating architecture and art and would be a great destination for female solo travelers. For starters, the public transportation system is excellent. You'll have the option of taking a bus, metro, trains, or trams, however, you will also be able to see a lot of the attractions on foot too. While Barcelona is generally safe, it's always important to still take precautions such as keeping your personal belongings close by to prevent pickpocketing and don't flash around money or expensive belongings.
During your stay be sure to check out the Sagrada Familia church, designed by Antoni Gaudi, and the Picasso Museum.
4. Zurich, Switzerland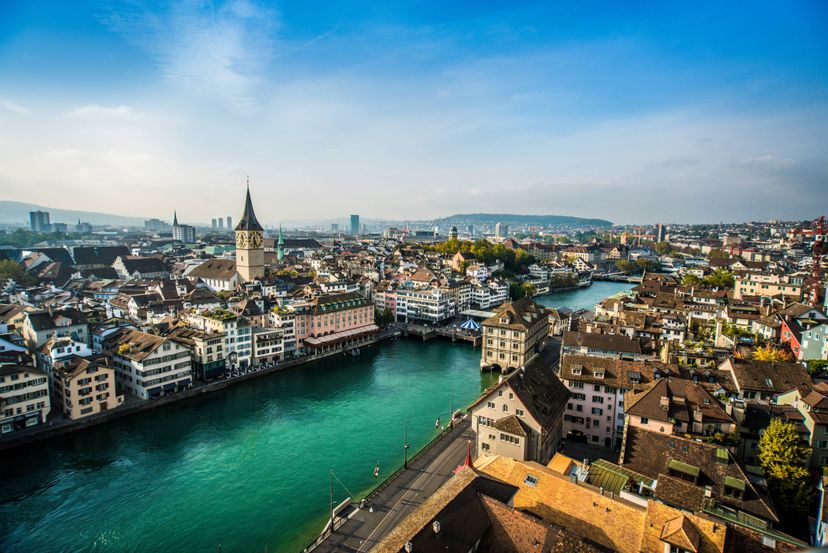 Zurich is an extremely safe city and therefore traveling alone as a female here is also incredibly safe, and downright breathtaking. Snow-capped Alps loom in the background, museums and art galleries line the streets and the nightlife is something to speak of. Female travelers will find no shortage of shopping to do here, cobblers, tailors, metalsmiths, candle makers, jewelry makers, and watchmakers fill the streets.
Choices of accommodations are endless here and if you feel nervous at all in this city we suggest heading over to Lady's First Design Hotel, which was built especially for female travelers. The ancient center is the perfect place to stroll through the winding lanes and look up to the tall church steeples, stopping for coffee at sidewalk cafes. Further, Zuri-West is where to find the hottest nightlife in the city, just in case you are looking to meet new friends that want to dance the night away.
3. Sorento, Italy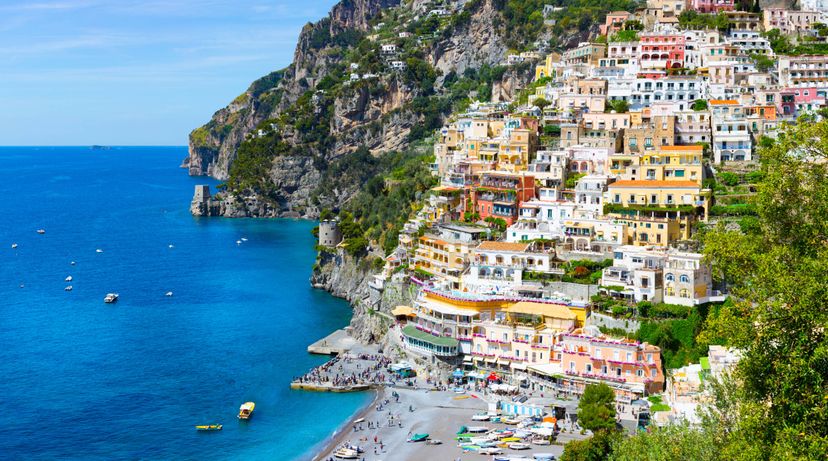 Sorento is a coastal town located in the southwestern part of Italy. This charming town faces the Bay of Naples on the Sorrentine Peninsula. Be sure to make your way to Piazzo Tasso, a central square in Sorrento that offers plenty of restaurants and shopping. Here you can try their famous Gelato, or drink a cup of delicious coffee.
Not only is there a lot to see and do in Sorento, but it's also a popular vacation spot for Europeans. This means that you'll hear a lot of English in both the restaurants and in the streets of Sorento which will only make traveling by yourself even easier. Further, you'll find that it is easy to navigate around the town which will only add to a stress-free experience.
2. Amsterdam, Netherlands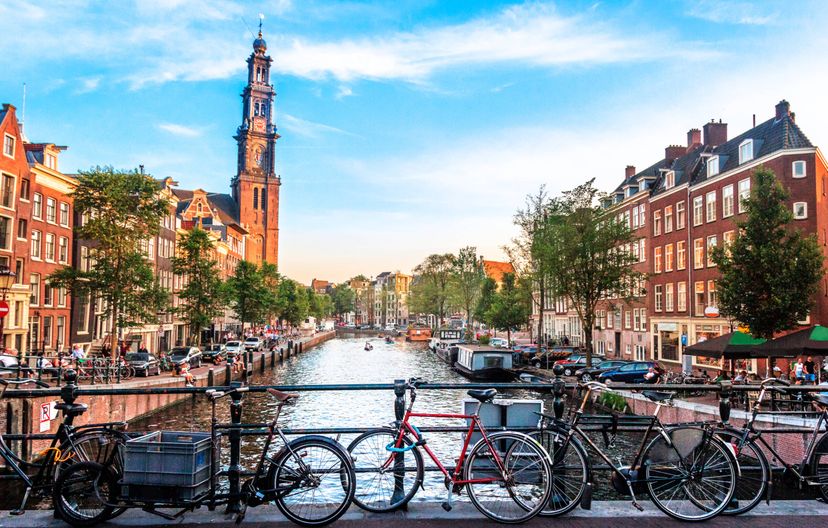 Amsterdam received the nickname "Venice of the North" because it has many beautiful canals. This charming city has something for every type of female traveler. Whether you enjoy history, are a party animal, or prefer to simply take in the scenic view, Amsterdam has it all.
According to the Global Peace Index, the Netherlands ranks in the top 20 in the world.  There is plenty to see and do in Amsterdam and you will most likely run into other solo travelers too.
1. Reykjavik, Iceland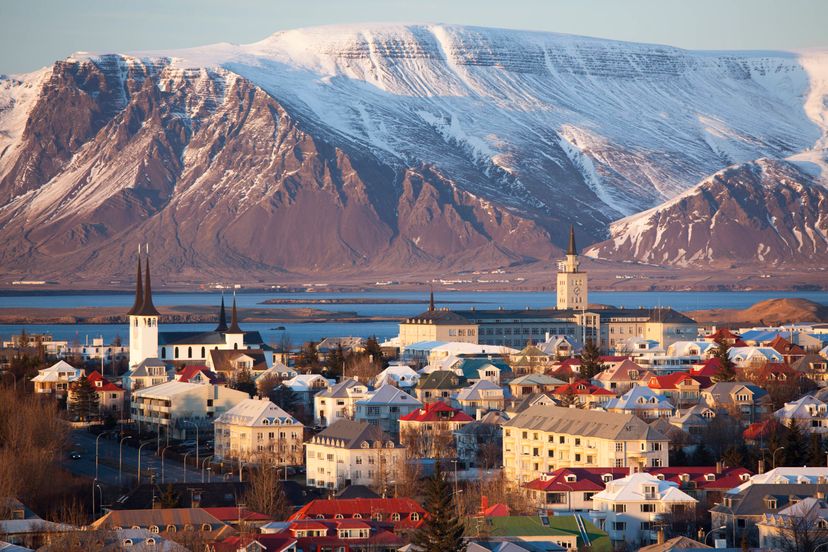 It has been rated as the number one safest country for women to travel to alone and Iceland has been beckoning female solo travelers for as long as it can remember. This is the ultimate travel adventure for the traveler who loves the outdoors. Think glacier hiking in the Pingvellir National Park, skiing at Blafjoll, and Viking horse riding at Thingvellir.
If you aren't the outdoorsy type, don't worry there is plenty for you to do here including the chance to relax and de-stress in one of the many thermal pools and spas across the city. If you're lucky you may even get to witness the famous Aurora Borealis. This city happens to be famously expensive though and we highly suggest staying at a hostel instead of a hotel to save money. This city is notoriously safe, even at night and as a female solo traveler, make sure you put Reykjavik on your bucket list.