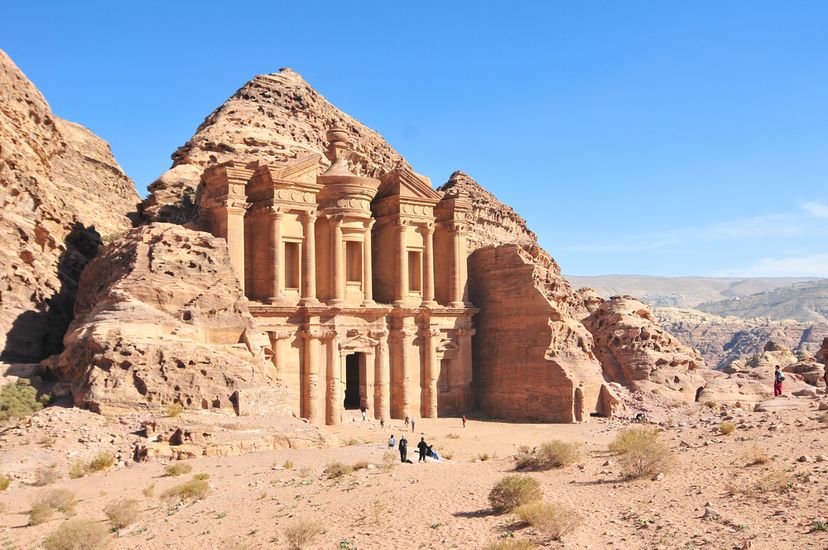 Beautiful mountain ranges, untouched beauty, warm waters and some of the oldest history in the world makes the Middle East a perfect place to visit. Unfortunately finding a safe place to explore here is often compared to finding a needle in a haystack. With political unrest, terrorism and travel advisories; travelers are often avoiding this beautiful part of the world but as you will soon discover; you don't have to stay away. We have dug deep to find you the seven safest places to visit in the Middle East. From temples to tombs, from The Dead Sea to lush mountain tops to the tallest structure in the world; these Middle Eastern destinations have something for everyone to enjoy. Although these destinations are safe at the time of writing, we highly suggest doing your research and keeping up to date with the information on any place you are planning to visit.
7. The Nile, Egypt
With all the political unrest in Egypt over the past year it was just as surprising to us that Egypt has made our list! When we dove deeper into the safety of Egypt we discovered that there are not only safe places to visit; but now may be the best time to go. From the un-crowded pyramids of Giza to the tourist empty Valley of The Kings; travelling along the Nile is a safe and plentiful option for travel right now. We do recommend sticking to cities such as Luxor and Aswan if you are going to travel alone without a guided tour. If you are going to see the Pyramids of Giza a cruise of the Nile with a guide is our best suggestion.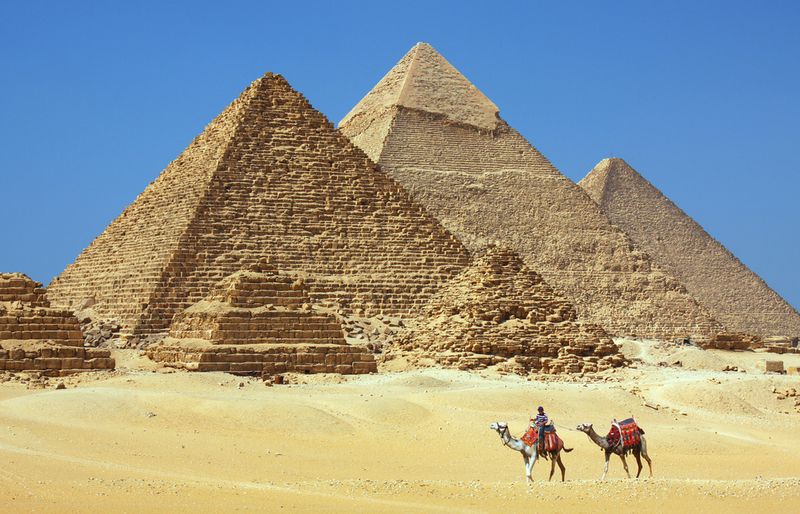 6. Northern Israel
Please take note that we mention NORTHERN Israel above, not Southern Israel. With all the conflict happening in this country one might be surprised to find it on our list but we are confident in telling you that the Northern part of this region is still a safe Middle Eastern Destination. We recommend visiting regions such as Galilee; a mountainous region in the north that is famous for its wine country, national parks and Jewish and Christian Holy Sites. Set some time aside to explore the city of Nazareth. From the historic churches to the local market to the ancient bath houses; this city is filled with amazing things to discover. As with all of these destinations, do your research beforehand and understand local customs and dress codes.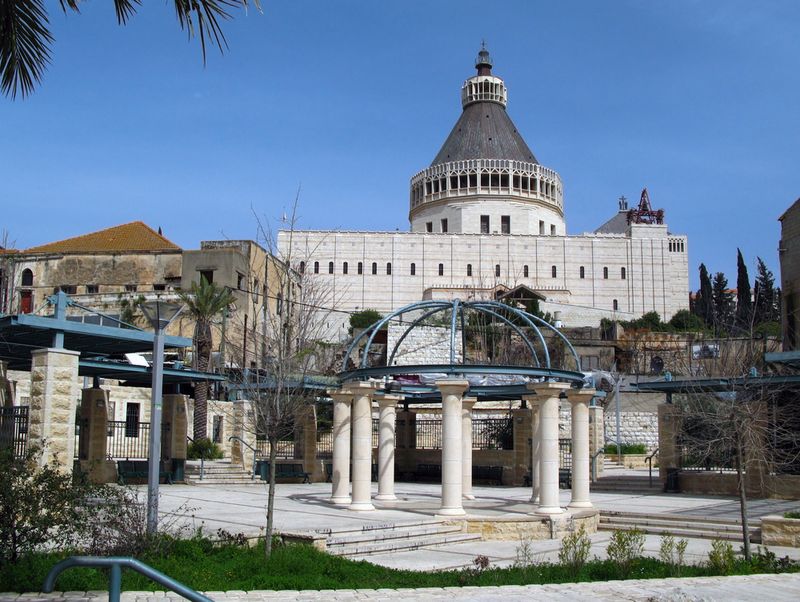 5. Cyprus
Home to more than two million visitors a year, Cyprus is known as a relatively safe place to travel; and therefore puts this island on the list. Couple those facts with the sizzling sun, spectacular coastlines and top quality mountain treks and you have your next vacation destination. We suggest going out of your "comfort zone" and exploring this island rather than sticking to the popular tourist towns such as Pafos and Agia Napa. The north coast boasts some of the best golden beaches around as well as ruins of medieval castles that will bring forth the fairytale daydream in all of us. A bathing suit, a pair of hiking boots and some sunscreen will go a long way in helping you explore this beautiful land.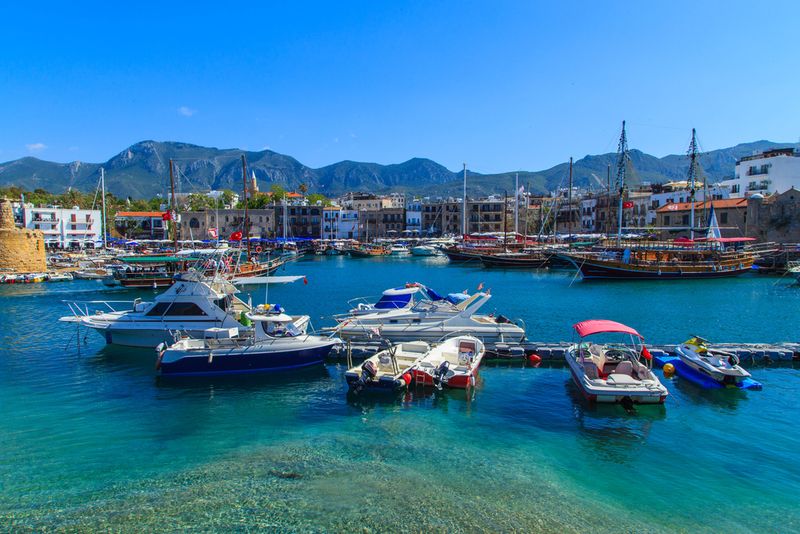 4. Qatar
Scheduled to host the 2022 FIFA World Cup; Qatar is slowly but surely becoming noticeable as a tourist destination. Surrounded by the sea and being a safe Middle Eastern Country to visit makes this country number four on our list. For a western approach on water sports make sure to try kite-surfing, or take a page from the locals and jet-ski right next to the beaches. Visit the Museum of Islamic Art, the cultural village of Katara and Souq Waqif; the traditional marketplace of Qatar. Don't miss the chance to watch the traditional sport of the sheiks, known to us as camel racing. Head over to Qatar's popular camel racetrack where this expensive sport continues even today.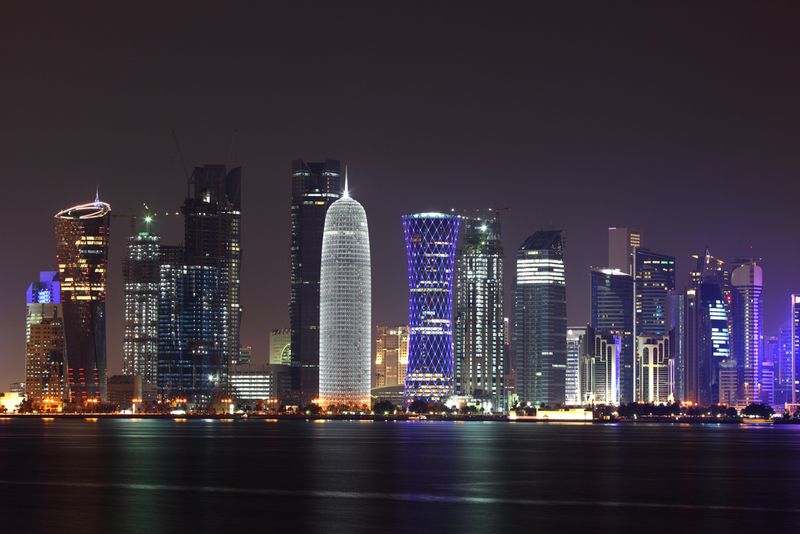 3. Oman
Up until recently Oman has been virtually unknown in the tourist world. In recent years however Oman has invested heavily in tourism and it shows. An absolute must is watching the hundreds of green sea turtles come up to nest on one of Oman's beaches (the best time for this is September to November). The Historic village of Nizwa is home to one of Oman's mightiest forts and here you will find plenty of Souks selling everything you desire. A visit to Oman would not be complete without a cruise through Khor Ash Sham; a 16km inlet where you are treated to remote hamlets along the shoreline and pods of dolphins throughout. Explore the towering mountain range, sleep in the dessert and enjoy the remote country of Oman.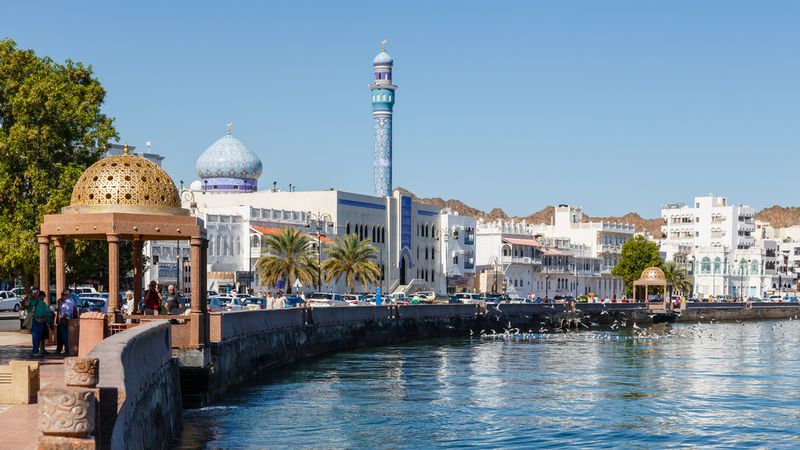 2. Dubai, United Arab Emirates
It should be no surprise that Dubai makes this list due to its modernity, richness and high security.  For those looking for a modern Dubai experience don't miss out on the world's tallest structure; Burj Khalifa which stands 828 metres and 160 floors tall. The dancing Dubai Fountain will knock your socks off in their nightly show, which can accessed through the Dubai Mall; just in case you have some shopping to do first. For the history buff; Dubai Museum is a great place to start where modern technology meets history in an underground fort that shows the fascinating transition from village to modern empire that the Emirate is today. The Markets or Souks as they are called are worth a visit and can be found on both sides of the Dubai Creek.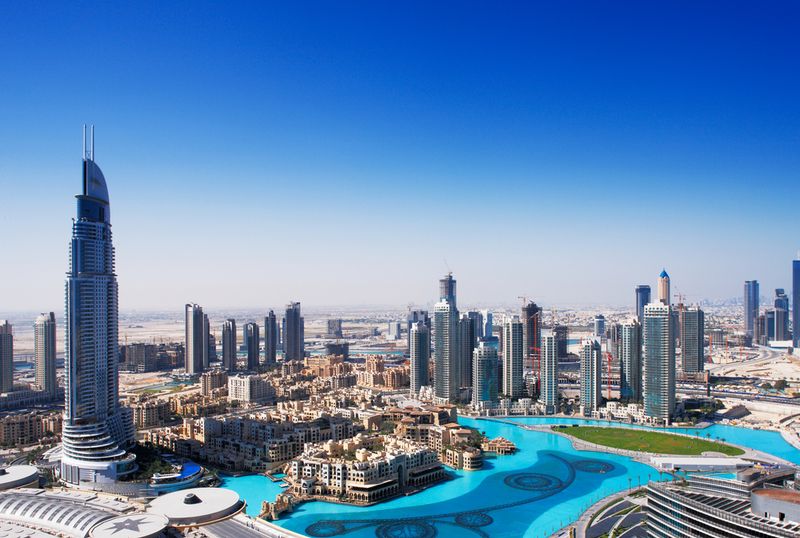 1. Jordan
Our number one pick for the safest place to visit in the Middle East is Jordan. Despite its close proximity to places with recent war; Jordan's security is first class. Avoiding the area closest to Syria and Iraq (3km within both borders) is recommended but that doesn't mean you can't enjoy Jordan. Make sure to visit Petra, one of the new Seven Wonders of the World where the breathtaking ruins will have you in awe. Float in the Dead Sea, dive in the warm waters at Aqaba or relax in the natural hot springs underneath a waterfall. To make you feel even more at ease in this wonderful country; most people in Jordan speak English. Don't be afraid; be enthralled.