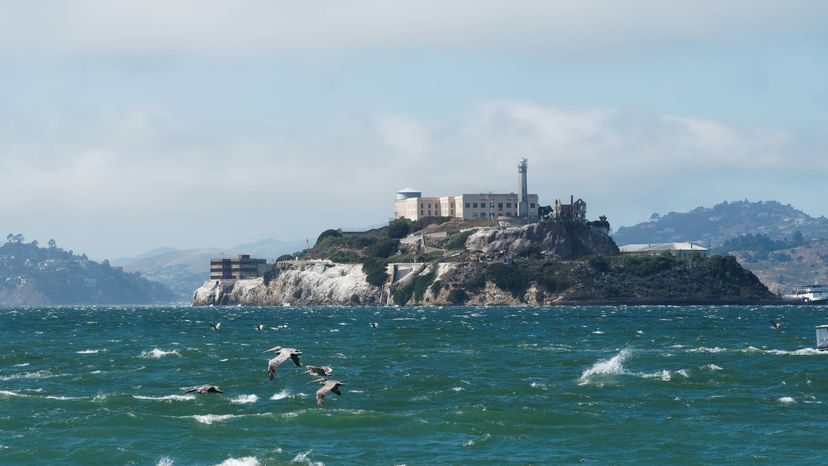 Who doesn't love a good ghost story? Sharing chill-inducing tales of ghosts and goblins is practically an American pastime, and we can all take solace in the fact that they're just stories. It's harder to shake off the uneasiness that a good ghost story leaves you with, though, when you visit the locations where the ghost story purportedly took place. Looking for a really good scare on your next vacation? Stop by one of these particularly spooky American cities if you're looking for some major frightening fun.
7. St. Augustine, FL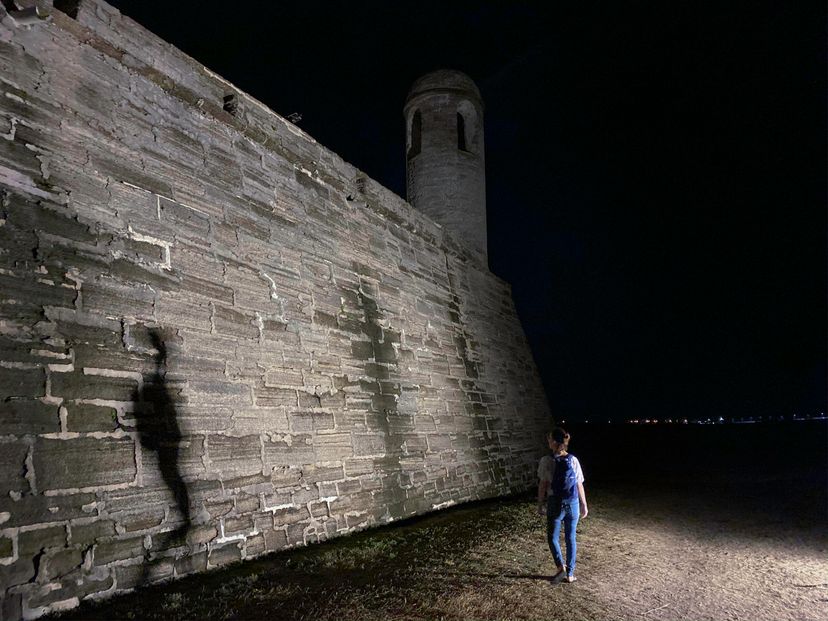 It should come as no surprise that the oldest city in the United States (St. Augustine was founded in 1585) has a few skeletons in its proverbial closet. To make the most of your ghostly visit to this gem of a city on Florida's east coast, don't miss the impressive Castillo de San Marcos. This large fort has been guarding America's first city for over 300 years, so it has some ghostly stories to tell. While touring the dungeon, you may feel the cold hands of former prisoners wrap around your wrists or shoulders. Visit the fort near sunrise or sunset to see if you can get a glimpse of the spirit of the Spanish soldier; the ghost appears at the edge of the fort, wistfully looking out to the sea, just before daybreak and nightfall. You'll get the shivers, too, at the Spanish Military Hospital, which was unwittingly built on top of a Timucuan burial ground.
6. Centralia, PA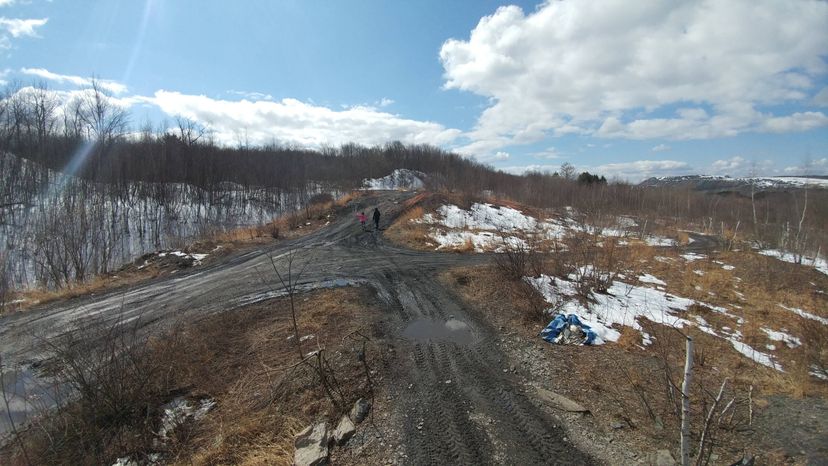 America's ghost towns are inherently creepy, but the creepiness factor of this ghost town in rural Pennsylvania is cranked all the way up to a "10." Once a quaint coal-mining town, Centralia used to be home to more than 2,000 residents — but now the town's population has dwindled to less than 10. Why? You can thank the coal mining operation. In 1962, a fire in the coal mine started — and it's still raging underground today, thanks to a nearly limitless supply of coal. Sicknesses, sinkholes, and dangerous levels of carbon monoxide led to residents high tailing it out of Centralia over the ensuing decades. Today, the abandoned buildings and empty streets give off a distinctly eerie vibe. The creepiest part of this town, though? Steam and smoke still rises from the underground fire and seeps through cracks in Centralia's abandoned roadways, making it look like the town is enveloped in a ghostly vapor.
5. New Orleans, LA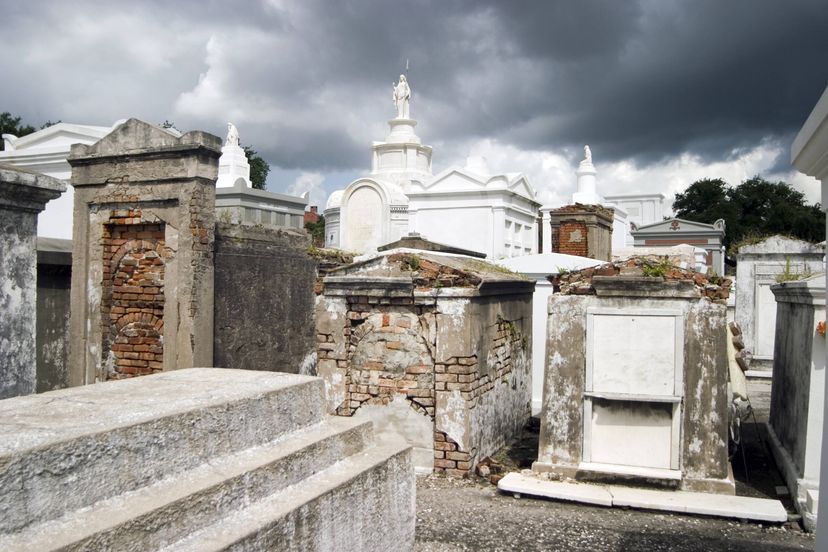 New Orleans may be known for its rowdy French Quarter and the ribald festivities of Mardi Gras, but there's a darker side to this famed southern city, too. For a solid scare, head to the Andrew Jackson Hotel near the French Market; the hotel is said to be haunted by the spirits of five little boys who perished there when a fire ripped through the building in 1778. Another spooky New Orleans pastime? Voodoo. Pay homage to the city's voodoo queen with a stop by Saint Louis Cemetery. Famed voodoo practitioner Marie Laveau, who died in 1881, is buried here — purportedly along with her pet snake, Zombi. She's said to cast a curse on whoever walks by her grave. Laveau's sinister character was recently "brought back to life" in the T.V. series American Horror Story; Angela Bassett played the high priestess of voodoo.
4. San Francisco, CA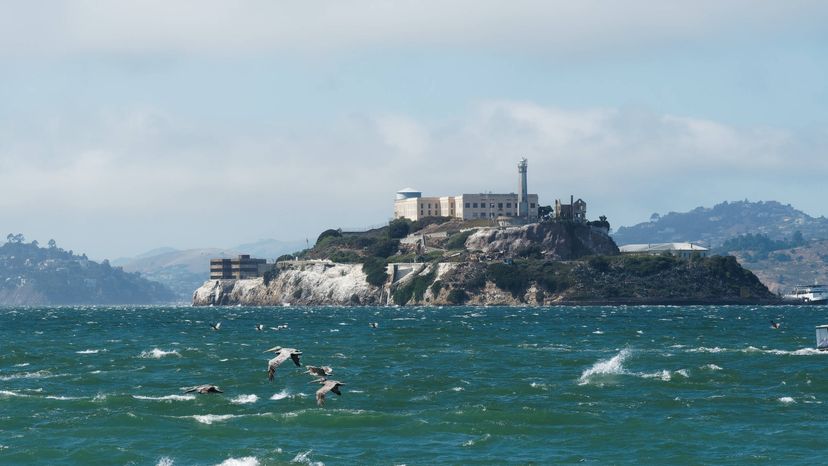 San Francisco is known for its brightly colored row houses, its hippy-dippy history, and — today — as the epicenter of the tech boom. But just off of San Fran's breathtaking coast sits a more sinister relic. The infamous Alcatraz Federal Penitentiary on Alcatraz Island is just a ferry ride away from the mainland — but only visit if you're up for being spooked. Alcatraz claims nefarious individuals, like Al Capone, as former inmates; in fact, visitors today claim to hear banjo music emanating from the shower room, where Capone used to play his beloved instrument. Throughout the years, visitors, inmates, and guides alike have been unnerved by the sounds of chains rattling, blood-curdling screams, and the feeling of walking through chilly goosebump-inducing cold spots throughout the prison.
3. Adams, TN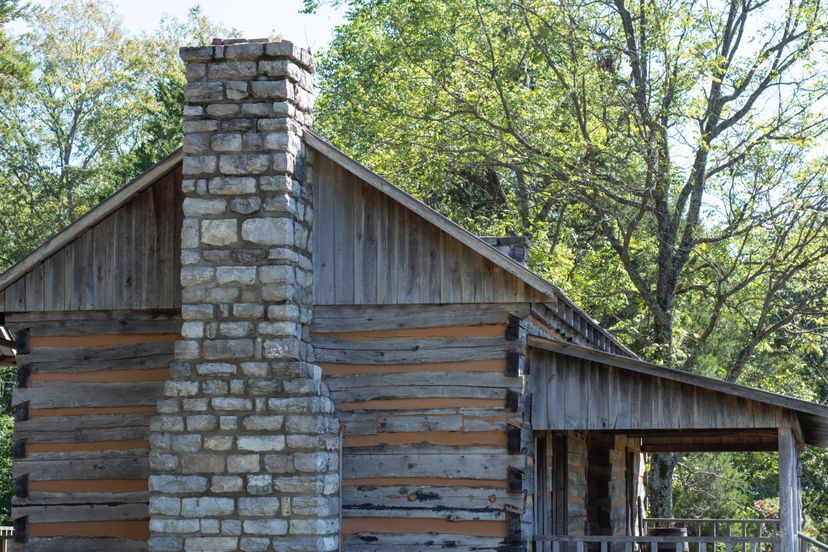 Are you a fan of the shaky-camera storytelling and substantial scares of the movie The Blair Witch Project? Then a visit to Adams, TN, is a must since some spooky events in the town inspired the film. In the early 1800s, a farmer named John Bell settled in Adams; the Bell family grew happy and prosperous on their Adams farm for a number of years. That is, until mysterious happenings started to capture their attention — knocks on windows, the sound of chains being drug through the house, and strange animal sightings became an almost daily occurrence. Eventually, the family began hearing a ghostly voice, too; the disembodied voice identified itself as the ghost of Kate Batts, a former disgruntled neighbor of the Bells. The ghost of Kate tormented farmer John's daughter, Betsy, relentlessly; Betsy reportedly had her hair pulled and was pinched and scratched by the ghost. You can still visit the haunted Bell cabin today … if you dare.
2. Salem, MA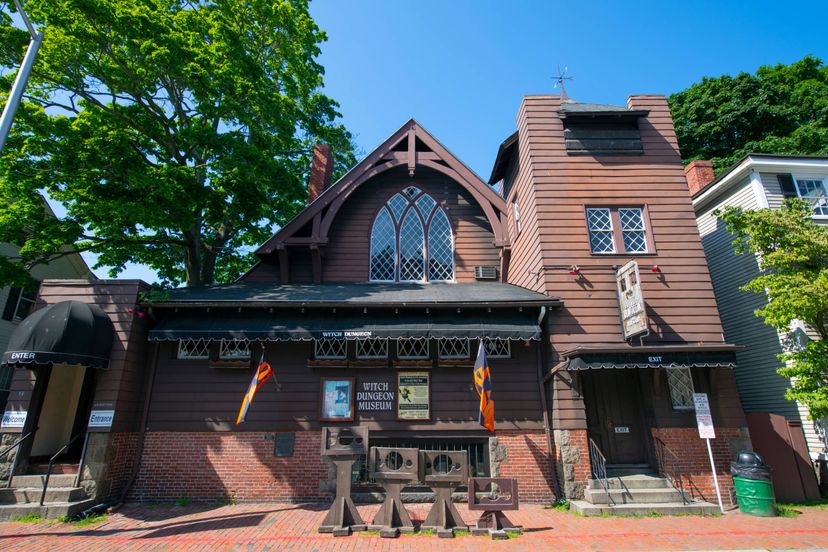 Famous around the world for the horrific Salem witch trials, this tiny northeastern town just can't shed its witchy past. Relive the hysteria with a visit to Gallows Hill Park. Now a baseball field and children's playground, this park's innocent veneer belies its haunting past; it was here in 1692 that the town of Salem hung 19 residents for suspected crimes of witchery. Tourism in the town today surrounds the Salem witch trials; get your dose of ghostly history at the Witch Dungeon Museum, which hosts a live re-enactment of a witch trial, based on the actual 1692 transcript. And don't pass up a visit to the Witch House, a historic home built in 1642 that once housed the fearsome judge James Corwin, who presided over the witch trials. Suspected sorceresses were supposedly brought to this home to be checked for "witches' marks," or marks said to be left by the devil on the bodies of those that practice witchcraft.
1. Savannah, GA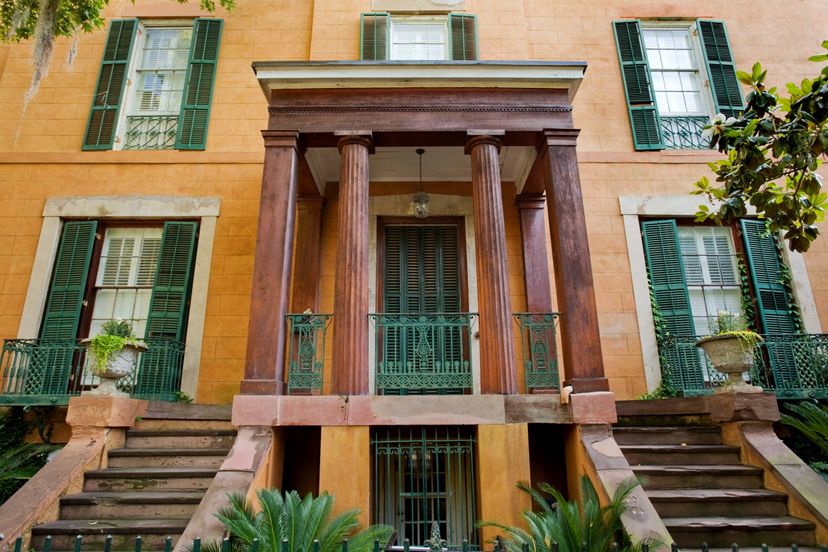 Amidst the moss-draped old oaks and stately Georgian homes, spirits lurk. In fact, the charming coastal town of Savannah, Georgia, is often referred to as America's Most Haunted City! That reputation is well earned — see for yourself with a visit to some of Savannah's spookiest landmarks. Check out the Sorrel-Weed House, a handsome mansion built on top of the unmarked graves of revolutionary soldiers; spirit sightings are so common at the house that the Sci-Fi Channel's show Ghost Hunters has paid a visit here. And the creepy albeit beautiful Bonaventure Cemetery just outside of town is another must-visit. For major chills, stop by the grave of Gracie Watson, a six-year-old girl who died from yellow fever in 1889. Even if you don't buy the story that Gracie's ghost still haunts the cemetery, you'll still shudder at the ghostly-looking statue that sits upon her grave!