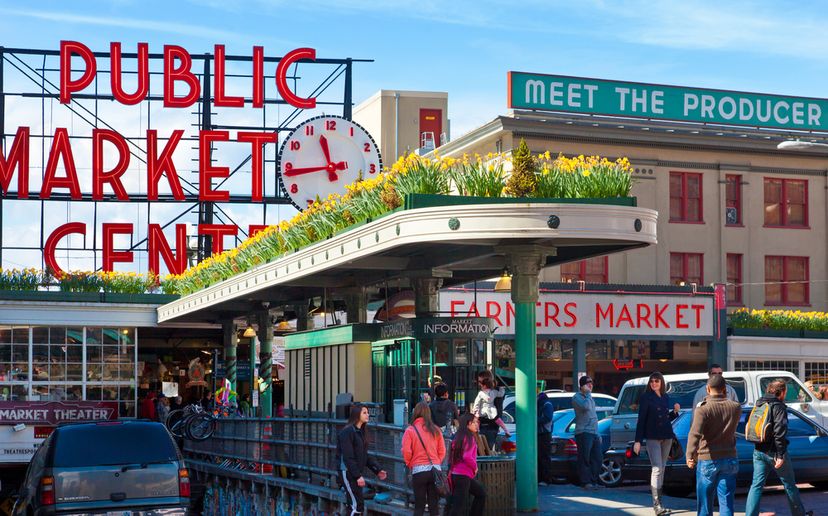 Foodies come in all shapes and sizes, but they have one thing in common: they love great food. Seeking out bold new flavors, foodies are always up for culinary adventure, and many like to support organic and local producers. But what about when it comes time for a foodie to put down roots? While every American state has its own unique culinary traditions and many have vibrant and growing food scenes, some states seem to be natural oases for foodies. Here are our picks for the top 8 states for foodies to live in the U.S.
8. Maine
Lobster and cranberries are the mainstay of cuisine in Maine, which maintains a unique position in New England cooking. Lobster rolls are relatively cheap and abundant, and blueberry pie, made from wild blueberries, is the state's official dessert. Eggs, dairy, poultry and maple syrup are some of Maine's major agricultural products, a fact that's reflected in cooking around the state. Perhaps somewhat unexpectedly, Maine is also home to a growing locavore movement, likely inspired by traditions of small, family-run farming operations and the can-do attitude of early colonists. Small-batch preserves and pick-your-own operations are popular, and upscale restaurants serving dishes made of locally sourced ingredients are popping up around the Portland of the east coast. The countryside is dotted with farmers markets and there's a growing agrotourism industry. A mix of history and innovation come together to make Maine a place for foodies to watch.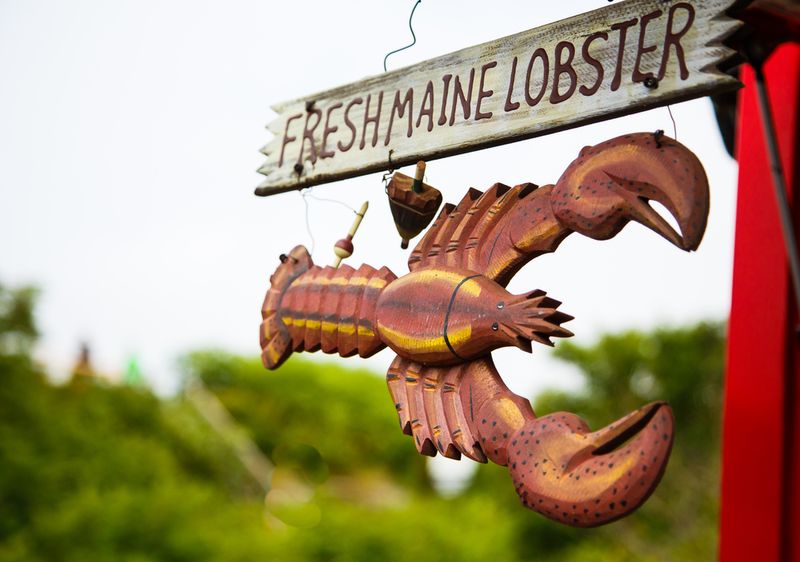 7. New Mexico
Southwestern cuisine is something of a phenomenon. Blending Amerindian, Mexican and European dishes and flavors, a new culinary tradition was forged in the arid desert climate of the Southwestern states. Reflecting the environment, Southwestern cooking tends to offer up smoky and spicy flavors reminiscent of Spain, the Mediterranean and the south-of-the-border influences of Mexico. New Mexican cuisine, however, is not the same as Mexican or Tex-Mex; it's something else entirely—as evidenced by the state's claim to have invented the breakfast burrito. Carne adovada, a take on the Mexican adobada, sees pork marinated in red chile sauce. The New Mexican chile (also called Hatch Chile) is omnipresent, added into everything from burgers to fries, and local favorites such as stacked enchiladas and sopapillas, often served in place of bread, round out the menu. Wine and chile festivals dot the map and make Santa Fe and Albuquerque excellent places for foodies to set up shop.
6. Rhode Island
Teeny, tiny Rhode Island on the Eastern Seaboard isn't likely the first place people think of when they think of a culinary tour de force. Nonetheless, the geographically small state makes up what it lacks in size by packing a big punch on the gourmand scene. Imagine hot dogs with a Greek-inspired flare, locally produced clam chowder that's influenced by traditional Portuguese palettes and clamcakes, fried quahog fritters that are popular throughout the state. These are just some of the homegrown classics, but the Ocean State also boasts a restaurant scene that's become a hotbed for young chefs; in fact, Providence, the state capital, has more degreed chefs per capita than any other U.S. city. That means a vibrant restaurant scene and an atmosphere for food adventures. Other cities on Little Rhodie also boast food and wine festivals, which make the state a foodie's paradise during the summer months.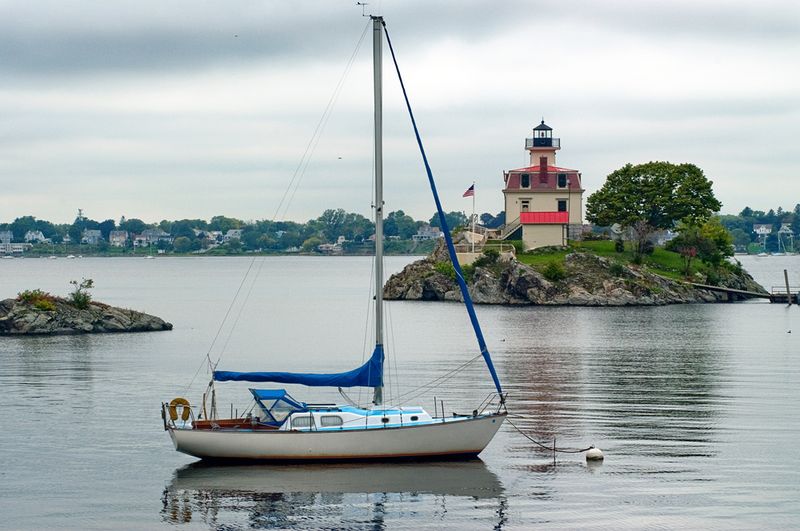 5. Louisiana
Louisiana might be seen as backwards by some people, but one thing is for sure: Louisiana's residents are progressive and inventive when it comes to culinary creation. New Orleans frequently rates as one of America's top cities for foodies, and it's not hard to see why. With a unique blend of cultures not found anywhere else in the U.S., Louisiana has developed as a world apart—and that means a cuisine that's as unique as this Southern belle. From French-inspired fare in the French Quarter of the state capital, to cajun-spiced catfish caught in the muddy waters at the mouth of the Mississipi, Louisiana-style cooking, more than anything, has typified and influenced "southern" imitators in other countries. Away from New Orleans, tucked away in bayous and swamps of Acadiana, rural communities have developed their own unique Creole dishes. There's much for a foodie to explore in the Bayou State!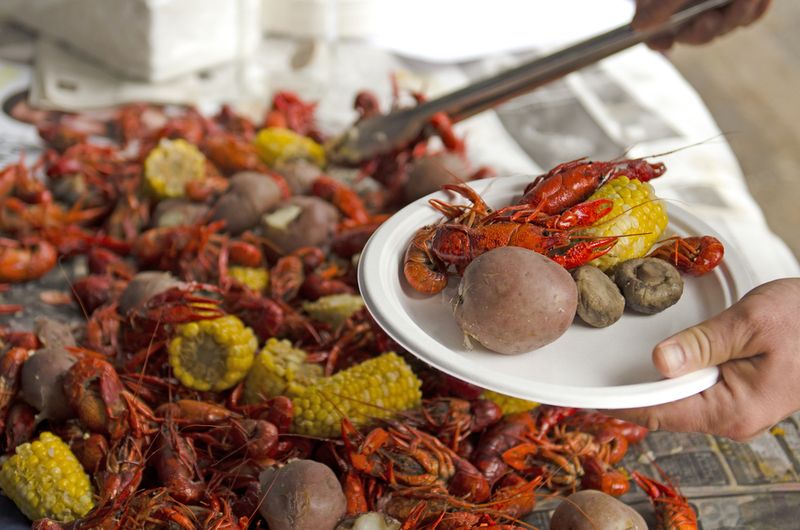 4. Washington
Washington State exhibits typical "west coast" attitudes: some of the most progressive politics in the country, high environmental awareness and a keen focus on "alternatives" to mainstream lifestyle. That's resulted in a culture that's ready to experiment, to explore and to innovate, and the world of food in Washington is no exception. Seattle is often seen as one of the foremost cities in the foodie revolution. Washington is a prime place, being one of the leading agricultural producers in the U.S., and there's an abundance of seafood to boot. Coffee and microbrews abound, which means you'll have great beverage selection whether you're chowing down on smoked salmon, sampling a hand-crafted cheese or doing dessert with an artisanal chocolate. And while the state doesn't have the ethnic enclaves others do, it does give others a run for their money in terms of teriyaki.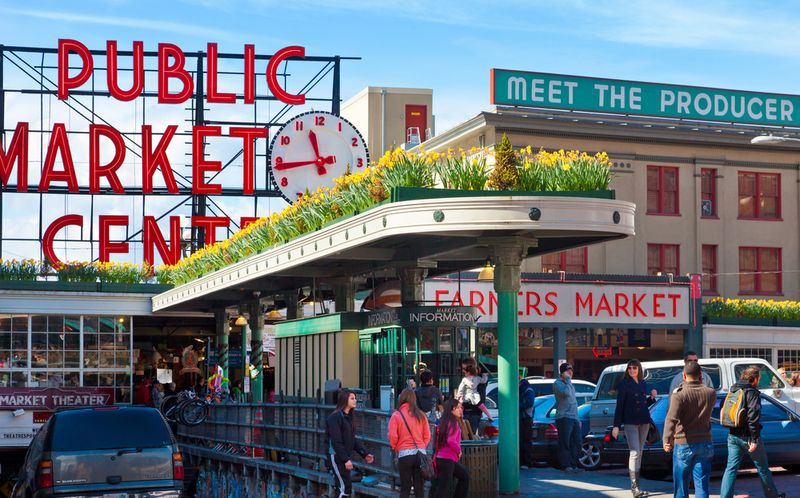 3. Texas
When we think of Texas, we typically think of big, open sky and longhorn cattle—and maybe some thick, juicy steaks. Most people wouldn't imagine that the Lone Star state's culinary heritage is so much more than that. Arlington, Dallas and Houston routinely rank on surveys of America's best cities for foodies. Moving beyond meat-and-potatoes diets, Texas chefs have drawn heavily on the state's proximity to the Mexican border, infusing perhaps more traditional dishes with a decidedly Latin American flavor. It's no wonder we call it TexMex! Beyond that, cities like Dallas and Arlington attract their fair share of international and domestic tourists, which means ideas are constantly being imported and given a distinctive Texas twist. Whether you fancy some Texas caviar, Texas gumbo or German-style fare with the Lone Star seal of approval, it's all here for you to discover under the big sky.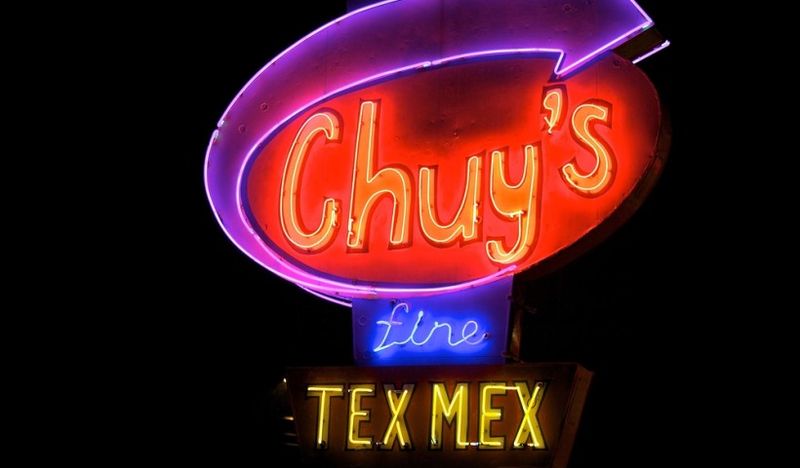 2. California
Check out any list of "foodie cities" in America and you're likely to find anywhere from 2 to 4 Californian locales mentioned. Places like San Diego, Los Angeles, San Franscisco and the Napa Valley have all contributed to California becoming a food-lover's dream come true. California has all the right ingredients to make it one of the foremost culinary destinations in the U.S.: a booming agricultural sector, which means much of the fruits and veggies you find are fresh and local; a proximity to the ocean, which means the sea's bounty is never far from your plate; and a wine-producing region that's become one of the most renowned in the country. California also has a unique ethnic mix—Latino and Southeast Asian influences echo throughout metropolises like LA—which means chefs have plenty of traditions to draw from as they dream up their next culinary masterpiece. Truly the Golden Coast!
1. New York
New York is tough to beat. As one of the oldest American cities, it has acted as a gateway to the U.S. for centuries now, acting as both the heart of business and culture. Ethnic enclaves exist throughout the metropolis of NYC, each contributing their unique culinary traditions—and blending them into fare that's uniquely American and ubiquitously New York. Outside the city, you'll find farmland; despite being overtaken by other states in terms of production, the history lingers, and New York remains a prominent producer of crops such as apples, which means chefs and gourmands have plenty of fresh ingredients to choose from. With a reputation as a premier tourist destination and a cosmopolitan population, it's little wonder that New York claims the top spot on a list of foodie havens. From mom-and-pop shops to five-star restaurants, New York's culinary landscape is like no other in all of America.