While some of us are still hanging on to our pumpkin spice lattes and savoring the last days of fall, others are already daydreaming about how they're going to escape the snow. Although lots of vacations are expensive and costs can be prohibitive for some, these 8 locations will help you travel on a budget this winter.
8. Cuba
Cuba has long been a fairly inexpensive vacation spot for Canadians and Americans willing to risk not being able to get back into their country. Although U.S. relations with Cuba have been improving, travel restrictions for tourism are still in place. For Canadians and others, Cuba remains an inexpensive Caribbean option. Havana is the place to go for the most culture, although other popular spots include Manzanillo de Cuba and Varadero. Round-trip flights can be as low as $300 USD, and hotels start at $50 USD per night. If you're looking for an all-inclusive option, things get even more affordable: a 7-night package deal, including all taxes and fees, starts around $380 USD for 2 people.
7. Panama
Here's a destination not many people would consider when they think about flying south for the winter: Panama. This Central American country doesn't get a lot of love from sun-seekers. Nonetheless, Panama City is a prime destination. The flight will set you back around $550 USD to the lesser demand and more infrequent flights, but accommodations will run you around $40 USD a night for a 3-star hotel. Package deals are also available, usually running around the $1,000 USD mark—a little higher than some would like to pay, but worth it to get to a destination that's off the beaten path for most snowbirds. Unlike high-traffic destinations like Punta Cana and Cancun, Panama City is still economical and less likely to be overrun with spring-breakers, making for a relaxing vacation whether you go all-inclusive or not.
6. Florida
Your Florida vacation can either be really expensive or really cheap. While people flock to Orlando and Miami, there are plenty of places that offer all the sun and sand with a lower price tag. You can fly to Tampa for the same price as Miami, but you can pick up 3-star accommodations for $65 USD per night in Tampa (compare Miami at $90 USD per night). If you insist on Miami or Orlando, a flight will set you back around $200 USD, and a hotel in Orlando can cost as little as $49 USD per night. If you're visiting either of these popular locations, definitely check into package deal options offered by travel agencies and vacation companies to see if you can get even better pricing. Other options for those looking to get off the beaten path could include West Palm Beach and Daytona Beach.
5. Bahamas
At first glance, the Bahamas might seem overpriced to a lot of North Americans. First, they're relatively close to Florida, but flight prices seem to jump, and hotels start around $75 USD. Package deals, in theory, should make a trip to the Bahamas a little more affordable, but the truth is that you're better to book the Bahamas yourself. Flights can be as little $380 USD and even with the cost of accommodations for 7 days, that's still cheaper than some of the packages out there. Selecting your own destination in the Bahamas also allows you to best pick the venues suited to your itinerary. While Freeport is an option, it is more expensive than the bigger port of Nassau. This is one destination where looking for last-minute deals and seat sales will save you more cash.
4. Jamaica
How much you pay to escape to Jamaica really depends on where and how you go. For some destinations, package deals are your best bet; all-inclusive vacations for Ochos Rios start around $680 USD with all the taxes and fees in. Montego Bay, on the other hand, is better for travelers looking to build their own itineraries: a flight will set you back around $500, but accommodations can be as low as $30 or $40 USD a night. Runaway Bay is another do-it-yourself option; you'll still need to fly into Montego Bay and accommodations are better booked on your own—a package deal in this area will actually cost you more. Kingston, the country's capital, is more expensive to fly in to, as its airport is smaller than the one at Montego Bay.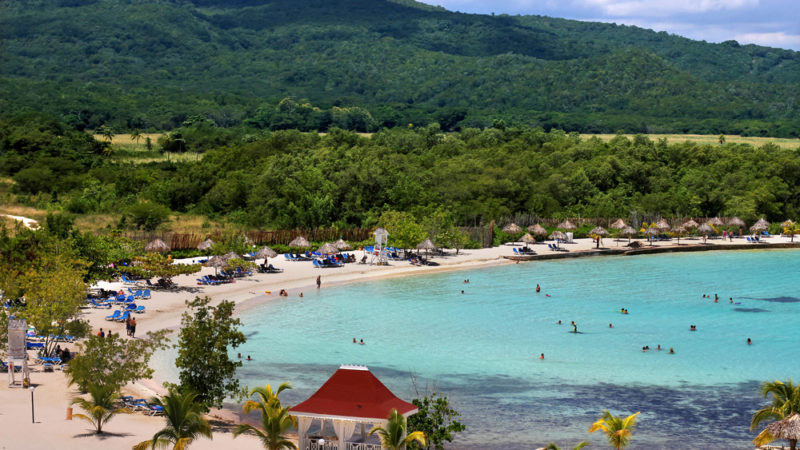 3. Arizona
If you're looking to escape the cold, why not consider Arizona? Located in the middle of a desert, Arizona is actually more pleasant during the winter months and you can score a roundtrip flight to Phoenix for about $300 USD. At the lower end of things, accommodation hovers around the $40 USD per night mark. While not exactly a high profile destination, Arizona has been gaining popularity with the snowbird crowd who are looking for alternatives to Florida, at a lower price-point than California. Phoenix, in particular, has a lot of attractions—including a number of golf courses. If you want to hit the greens, definitely consider Arizona as your winter escape. While you may not be able to pick up package deals for Arizona like you can for some sun destinations, definitely keep your eyes peeled for deals—seat sales can save you a pretty penny on airfare.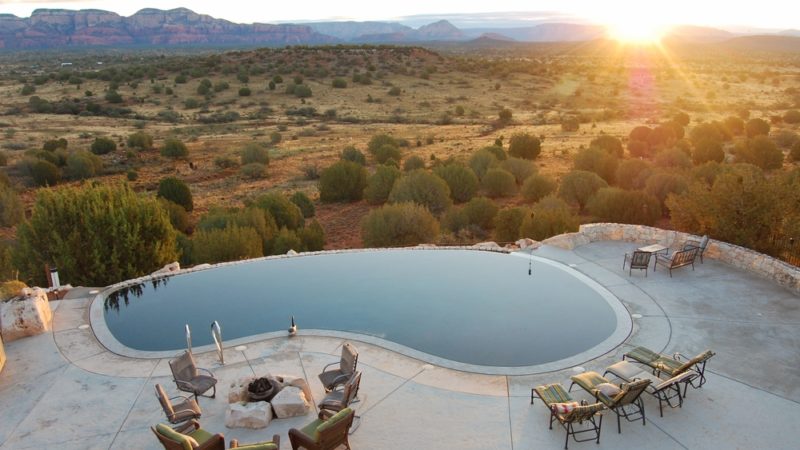 2. Mexico
Mexico has long been known as a haven for snowbirds looking to escape the chill of winter without feeling the pinch of their pocketbooks. While destinations like Acapulco and Cancun are on the lists of every spring-breaker, try nabbing up a cheap destination vacation to one of Mexico's many other charming areas, like Puerto Vallarta, where a flight will cost you about $380 USD but a hotel will set you back just $35 USD a night, or you can package it up for about $600 USD. Ixtapa and Manzanillo are popular destinations as well, and both come with a similar price tag. Other, less-frequented Mexican destinations can cost a bit more since there's less demand for flights, but hotel prices remain low throughout the country. Last-minute deals and seat-sales can be your best friends to get to these less-frequented locales.
1. Dominican Republic
The Dominican Republic has earned a reputation among snowbirds and travelers as a relatively cheap destination to soak up some sun. Popular with spring-breakers, the Dominican Republic has a few popular destinations like Punta Cana and Puerto Plata. Flights will run you around $500 USD to either destination, but 3-star hotels are available for about $60 USD a night. Like other destination vacations in the Caribbean, you can look for a package deal to maximize your savings; roll your flight and hotel together into a 7-night all-inclusive excursion for about $900 USD. Other popular destinations on the island include Santo Domingo, which is a better book-it-yourself option; the flight is slightly more expensive than other areas on the island, but accommodations will set you back just $35 USD a night.