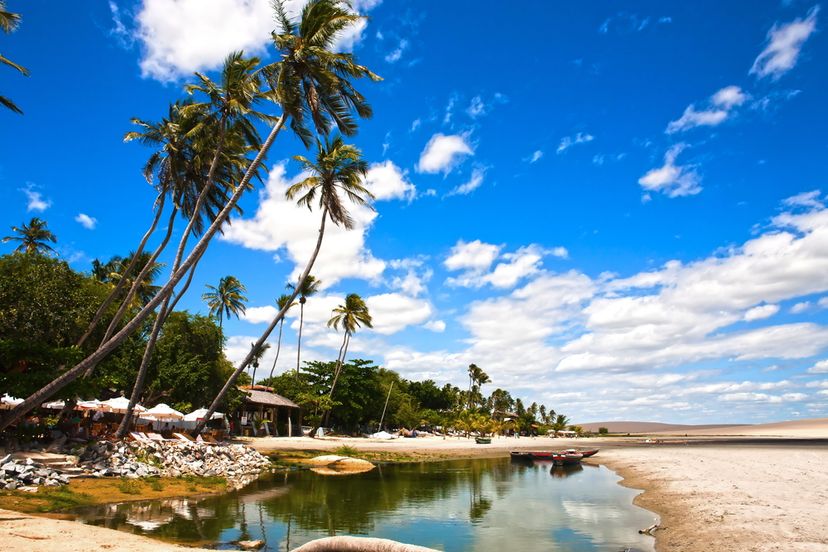 Throughout the country of Brazil there are many beautiful cities, yet they don't always get the attention they deserve. If you are planning a trip in the near future, you may want to stay out of the obvious tourist-focused cities like Rio and instead try one of the other cities that are just as beautiful but with half the crowds. Many of these places have stayed off the radar simply because they are not as popular among tourists, while some can be a little hard to get to as there are no airports directly into them. If you want to rent a car or don't mind taking public transit, however, they are more than worth seeing.
8. Salvador, Bahia
The city of Salvador sits in Brazil's northeastern state of Bahia and was the first colonial capital of the country. It's also one of the oldest cities in both North and South America. The colorful colonial architecture adds to the city's reputation as a place of happiness and celebration. Salvador's street carnival is known as the largest in the world  so if that's a draw for your tourist time, head south to the state of Bahia.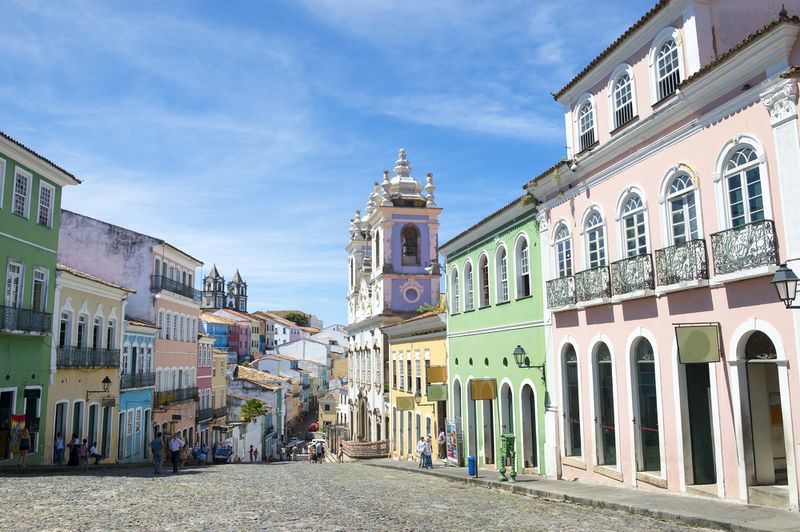 7. Curitiba, Paraná
Unlike many popular Brazilian cities, Curitiba sits inland, away from the coastline and consequently, the beaches that make the country so popular. Despite this, the city if Curitiba has much to offer in terms of attractions, especially if you're into art and nature. The Botanical Garden of Curitiba is one of the most popular places to visit in this city and offers a serene French-inspired nature escape. Also popular is the Oscar Niemeyer Museum which focus on visual arts, architecture and design.
6. Lençóis National Park, Maranhão
At first glance, this national park in Brazil's south end may look like a dessert but closer inspection sees that the giant sweeping sand dunes are broken up by turquoise lagoons. The spectacular landscape is created by rainfall as the area sits just outside the Amazon basin and this rainfall collects in the valleys between the dunes. The water remains above ground thanks to a layer of impermeable rock underneath the sand. Visiting the park will be tricky as there are no access roads and 4-wheel drive vehicles are required but make the trip and this is a view you won't soon forget.
5. Florianopolis, Santa Catarina
The city of Florianopolis has been dubbed "the best place to live in Brazil" by Brazilian magazine Veja, so it's only natural that tourists would want to see what all the fuss is about. The coastal proximity and abundance of beaches (42 if you're counting) are a major draw for visitors and the area is also known as one of Brazil's surfing capitals. Those looking for more than beaches will enjoy the city's mix of modern mega-city with 16th century colonial architecture and historic fortresses.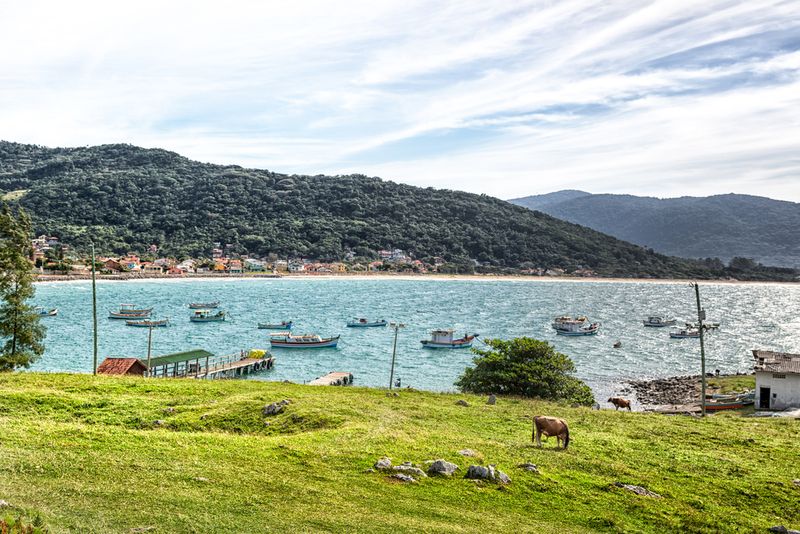 4. Ilha Grande, Rio de Janeiro
The island of Ilha Grande sits off the coast of the state of Rio de Janeiro and is truly a piece of Brazilian paradise. The island is still very undeveloped and unspoiled by tourism so visitors can enjoy the natural beauty of this Atlantic rainforest. Pristine beaches are ripe for snorkeling and rugged terrain provide plenty of hiking and exploration opportunities.
3. Jericoacoara, Ceará
This small coastal village in Brazil's Ceara state is remote and not the easiest to get to but if you make your way, you'll be rewarded with a paradise-like scene of sand streets, beaches, kite surfing and magical sunset views from the sand dunes. Lounge on hammocks above the tranquil lagoon or try out another favorite activity;  sandboarding down the massive dunes. No matter how you spend your time in Jericoacoara, it's sure to be nothing short of amazing.
2. Porto de Galinhas, Pernambuco
If you're going to Brazil for the beaches, Porto de Galinhas is one town that you simply can't miss. Located, about 60 kilometers south of the state capital of Recife, this destination has been voted "Best Brazilian Beach" eight times in a row by the readers of Voyage & Tourism Brazilian magazine. There's spectacular reef snorkeling just a couple hundred meters from the shore and at low tide you an explore the natural tide pools teeming with marine life.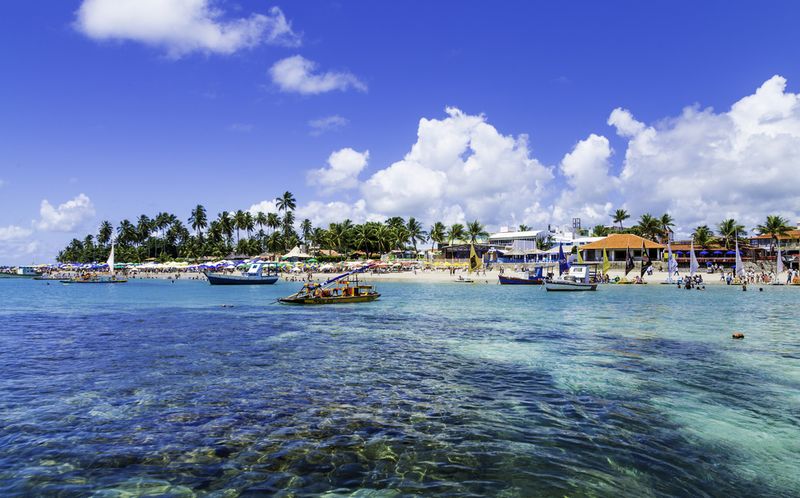 1. Fortaleza, Ceará
Despite the size of this Brazilian state capital, it still remains relatively underrated as most international tourists tend to stick to the better known names like Rio and Sao Paulo but the name may be familiar as the city played host to the 2014 FIFA World Cup. The rapidly growing city is a popular leisure destination for Brazilians who enjoy the 25 kilometers of urban beach front along the city's coast. Each of the four beach areas of  Iracema, Meireles, Mucuripe and Praia do Futuro has it's own distinct vibe.