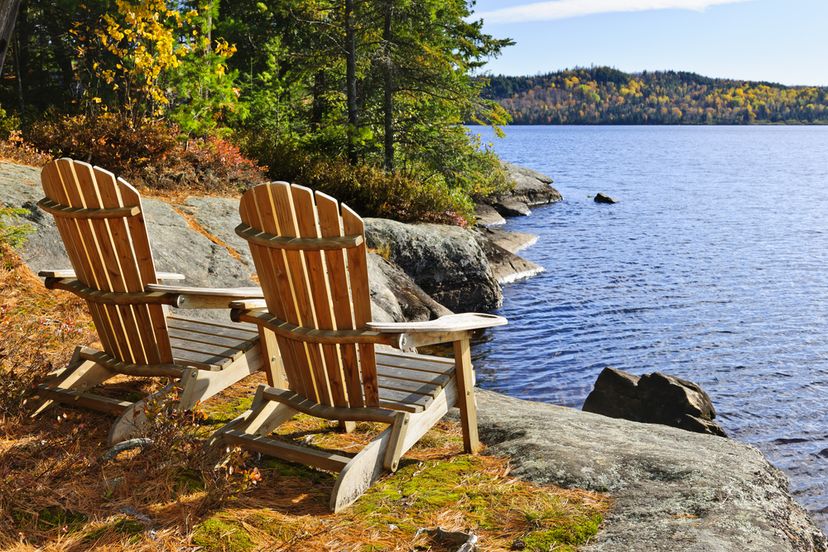 From coast to coast, the country of Canada is packed with magnificent scenery, charming small towns, snow-capped mountains, rolling hills, and thick, lush nature. If you are looking for a romantic getaway there is no need to look further than this country packed with hospitality and romance. Choosing to stay at a cottage rather than a hotel doesn't mean sacrificing comfort and amenities. What it does mean is more privacy, seclusion and opportunity to rekindle that romantic spirit. From Newfoundland to Ontario to British Columbia, these eight romantic cottage destinations are sure to make you swoon.
8. Heart's Delight, Newfoundland
With a name like Heart's Delight it would be hard to expect anything but romance from this destination. Located on the Atlantic Coast in rural Newfoundland, it is truly a getaway from everything and everyone. Visitors looking for romance coupled with nature should put this small town on the top of their list. With views of Shag Rock, icebergs outside your window and visiting whales that you can see from your porch; the conditions are ideal for a whole lot of snuggling, candlelight and romance. There are many choices to choose from in terms of cabins and cottages along Trinity Bay and if you fancy a road trip, make sure to check out the two neighboring towns, Heart's Content and Heart's Desire. Take a sunset hike, watch the fisherman gather their catch and enjoy the tranquil and peaceful nature of beautiful Newfoundland.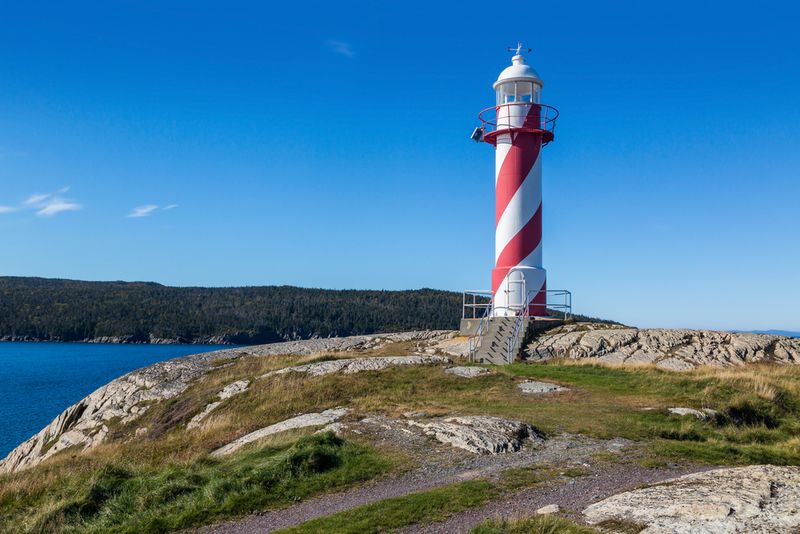 7. Cape Breton, Nova Scotia
Whatever season you choose to visit Cape Breton, one thing remains the same. The slow paced laid-back lifestyle is perfect for a romantic getaway. Choose a cottage located along the Cabot Trail and awake to the sound of the waves crashing against the cliffs. The beauty of the landscape here is almost poetic and it's as if you have stepped into another world once you cross over to the island from the mainland. Delicious seafood dinners in cozy pubs with fiddlers playing a quiet jig are ideal for reconnecting with your partner. There are plenty of opportunities to explore the landscape by hiking or cycling in the summer and snowshoeing in the winter. If you are looking for the ultimate relaxation getaway to rekindle the romance, where cell phones are turned off and the only sounds are the waves crashing and the birds chirping, Cape Breton should be at the top of your list.
6. Niagara-on-the-Lake, Ontario
It is known as one of the prettiest small towns in all of Canada, with its historic houses and theatres, garden boxes lining the streets and boutique shops. With every season come new surprises in terms of landscape and scenery, making it a year-round romantic destination. The cottages here are more than likely houses that are hundreds of years old, adorned with original features and charm. In a region full of world-renowned wineries, it isn't hard to find romantic experiences here. Winery tours and dinners are a must for anyone visiting Niagara-on-the-Lake and prepare to open your senses to an exhilarating culinary experience. Get around town by horse-drawn carriage or rent a bicycle and tour the historic downtown. The Niagara River meets Lake Ontario here and days are passed by sitting on the sandy shores, or walking the trails along the river. One of Ontario's best kept secrets; this town was made for the romantic couple.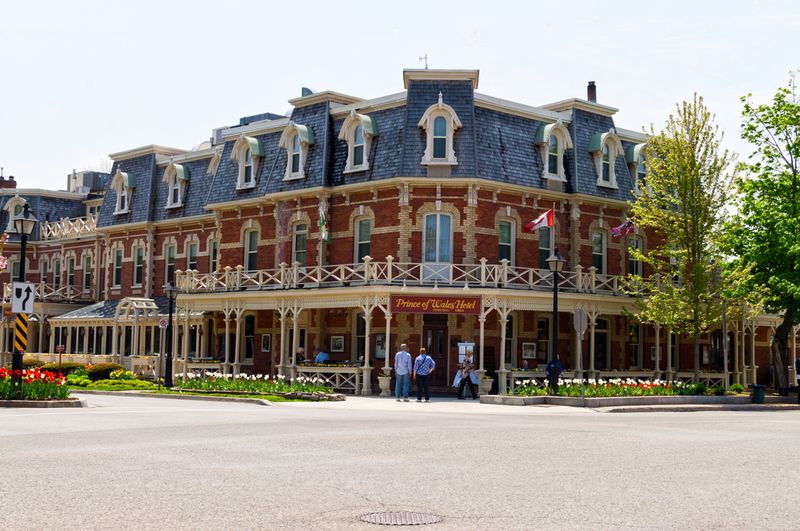 5. Algonquin Park, Ontario
The pristine wilderness setting of Algonquin Park sets the stage for romance for the true nature lovers. Thousands of lakes, rocky ridges and forests are yours to explore on one of many romantic getaways that await visitors. Most of the romantic cottages you will find around Algonquin Park feature luxury accommodations and fine dining. Think wood burning fireplaces, handcrafted furniture and private hot tubs on the deck. This region of Ontario is full of upscale, high profile cottage owners and for the right price; you could have the romantic getaway of a lifetime. Paddle your way through one of the thousands of lakes without seeing another soul, hike through the wilderness to watch bears and moose in their homes and return to your cottage retreat for a 5 star dining experience. It is one of the most breathtaking natural scenic experiences in Ontario and begs to be explored, made better only by the company you are with.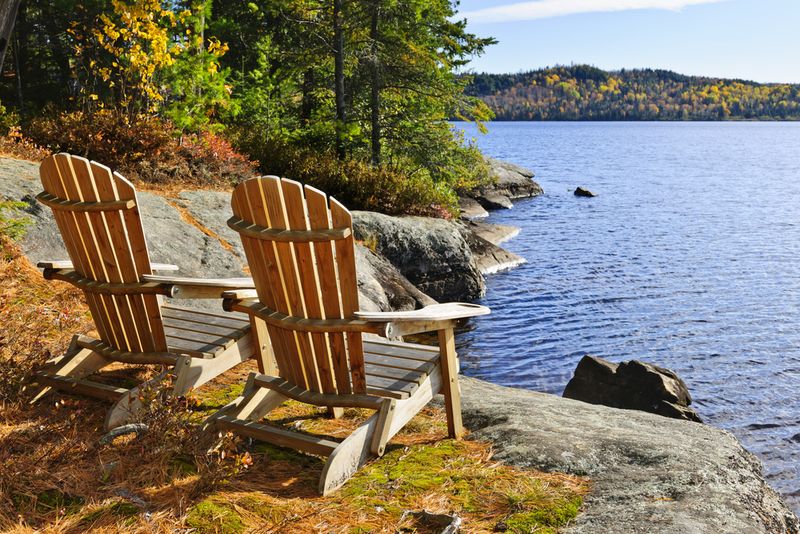 4. Quebec City, Quebec
Quebec City remains one of Canada's top romantic getaway destinations year after year. The Rue du Petit Champlain has been called one of the prettiest streets in all of North America and while taking in the sights from the top of the stairs, it is easy to see why. Visiting in the wintertime is actually when Quebec City is at its most romantic. The charming shops and boutiques are decorated with twinkling lights, horse-drawn carriages clop along the cobblestone streets and fires crackle in the confines of your cottage. Choose to stay in a cottage outside of the city where you can escape from it all and take in the breathtaking landscape. Many have beautiful views of the Saint-Lawrence River or are placed on the banks of the many surrounding lakes. Cozy up in a quaint café, stroll hand in hand through the historic city and dine in luxury at one of the award-winning restaurants.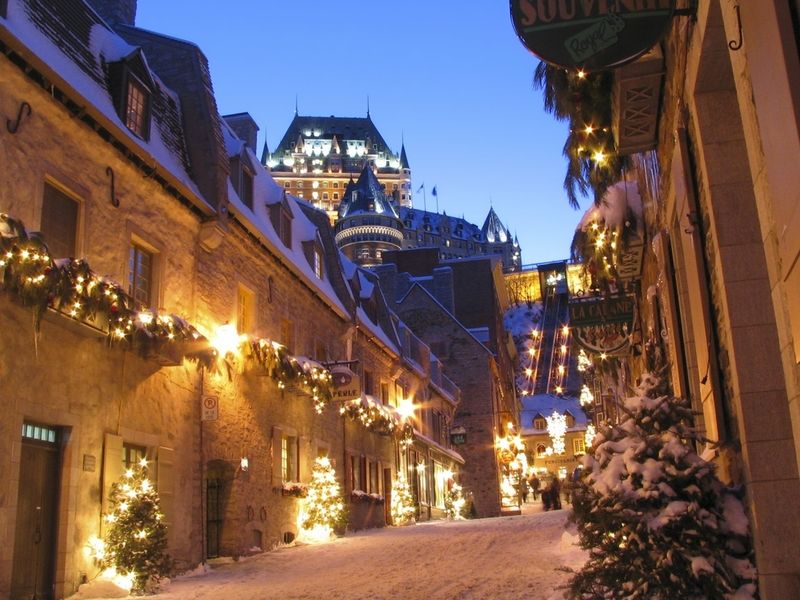 3. Whitehorse, Yukon
The choice is yours, the Northern Lights or the Midnight Sun. Whichever one you choose, visiting the Yukon is like visiting another planet all together, and although it may not be your first thought when you think romance; this cottage destination has it all. The luxury log cabins that are located outside of Whitehorse offer everything from outdoor hot tubs to saunas to luxury linens to satellite TV. Combine that with the endless opportunities to explore one of the most uninhabited regions in the world and this promises to be a trip of a lifetime. Couples can hike, canoe, mountain bike, horseback ride, ice fish, ski, snowboard and more through the Yukon's epic landscapes. The Yukon also happens to provide incredible views of the breathtaking natural phenomenon referred to as the Northern Lights. What's more romantic than witnessing this incredible natural light show that occurs in the sky?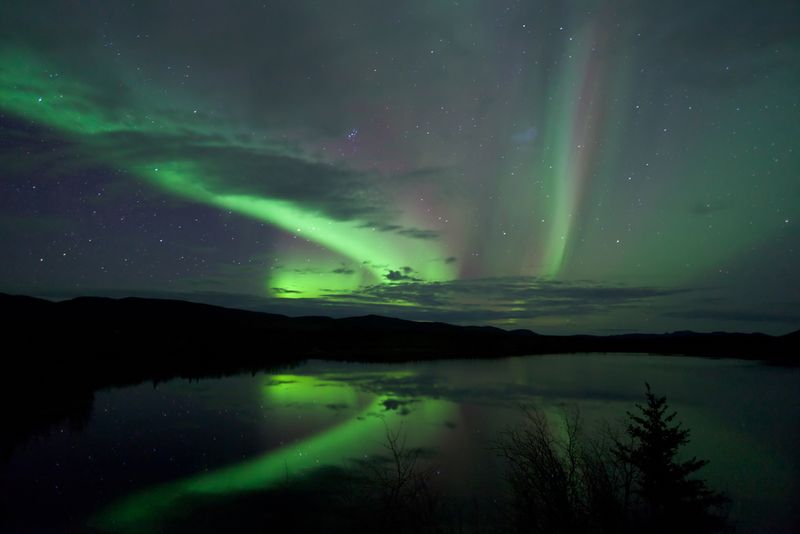 2. Peggy's Cove, Nova Scotia
Peggy's Cove is full of cozy cottages, romantic B&B's and picturesque landscapes that will create unforgettable memories. The small fishing village is famous for its lighthouse and the story of Peggy, which can be romantic or practical, depending on who you ask. Nestled amongst glacier rock formations and surrounded by nature, this romantic getaway is best spent relaxing and exploring the landscape. Long walks on the beach, sunset picnics with a nice bottle of wine and ocean views as far as the eye can see are just a few of the activities that romantic couples do here. Bask in the sun, feel the ocean salt as it hits your cheek and dine in one of the intimate seafood restaurants nearby. Above all, Peggy's Cove gives couples the chance to get away from the hustle and bustle of everyday life and experience the sounds of nature around them.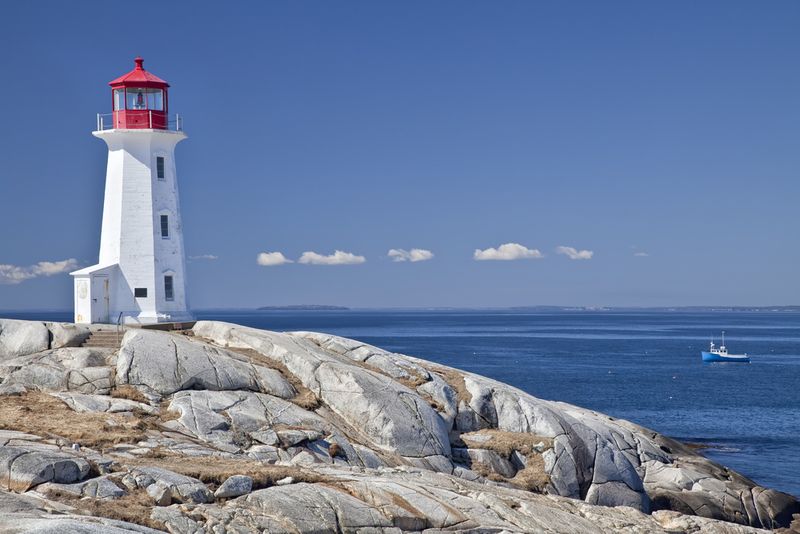 1. Banff, Alberta
The West Coast of Canada is truly breathtaking with its awe-inspiring mountains, colorful lakes and romantic hot springs. Lake Louise in Banff has been named as one of the top honeymoon destinations in Canada year after year for its romance factor. Secluded, pristine, cozy and unbelievably beautiful; this area of the country offers hidden cottages in the mountains and a setting for romance unlike any other. Vacation goers can choose from luxury cabins on the shores of the lakes or secluded cottages hidden in the mountains reached only by hiking. Winter brings wood fires, snowshoeing and the experience of a  winter wonderland while summer lets visitors canoe, swim and hike through the beautiful land. Whichever season you prefer, we promise this won't be your last romantic cottage getaway here.