Cruises are one of the best ways for families to travel and explore a number of destinations with a set budget; and provide exceptional vacation value. As opposed to traveling to an all-inclusive resort where families tend to stick to the same beach and the same restaurant, cruises offer the chance to see multiple countries and islands, spend time with each other doing specialty activities and keep the family happy with a never-ending line up of fun. Whether you are traveling with a family of four or ten these cruise lines cater to you; with their spacious cabins, amazing kids clubs, family friendly dining and on-board amenities that you won't see on just any regular ship. From the world-class family friendly Disney ships to the less known cruise lines that offer FREE cruising for kids; here are our top choices for the best family cruises of 2015.
10. Norwegian Breakaway
Norwegian Cruise Line has stepped up their family game in the past few years, getting on-board with Nickelodeon and its famous TV and movie characters. A revamped kids program along with a number of new ships has boosted this cruise line into our top ten family cruises for 2015. The Breakaway ship that cruises to Bermuda, Bahamas and the Southern Caribbean tops the list for one of the most family friendly. Some of the ship's best features include a kids only aqua park complete with water slides and a shallow pool, a rock climbing wall and the largest kid's area to date on any of their ships.
Kids ranging from 6 months old to 17 years old will delight in the programs offered on the Breakaway. From a dedicated nursery area for the wee ones to Dora dance parties to moonlight pizza parties for the teens; this program has been designed to suit all needs and qualified counselors are there every step of the way. Dining options are endless on this ship whether you are looking for a kid's café or 24-hour restaurants and buffets; it has never been easier finding the kids something to eat. Affordability is another selling point as Norwegian is known to offer great discounts such as their 50% off friends and family deal. Connecting family suites, breakfast with Nickelodeon characters, spa treatments for the adults and endless activities make this cruise a must in 2015 for any family.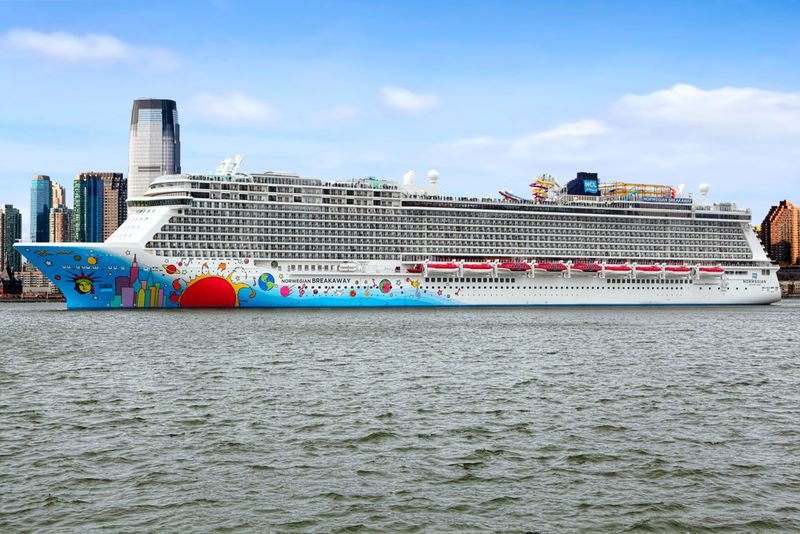 9. Princess Cruise Lines
The Princess cruise ships have truly been designed with the family in mind. From the variety of ships to the expansive kids programs offered on-board, families will have no problem finding exactly what they want in a cruise. The two newest ships; The Regal Princess and Royal Princess offer expanded children's areas and bigger pool decks along with numerous dining options. Parents can choose to dine with their children or participate in the "dine alone" program which allows for some alone time while the children are entertained. Three different types of programming are offered for children depending on age and offer activities such as scavenger hunts, movie nights, and talent shows.
A pool-side cinema, flexible dining times and a shore excursion program that is geared towards families' only makes this cruise line even more appealing. Although Princess does not offer connecting rooms, their staterooms can sleep up to four people and they often offer 50% off the 3rd and 4th traveler. As far as affordability goes, Princess remains a great price and is celebrating their 50th anniversary in 2015; which means big savings for the remainder of the year. With most of their fleet geared towards families having the best experience; Princess is a top pick for 2015.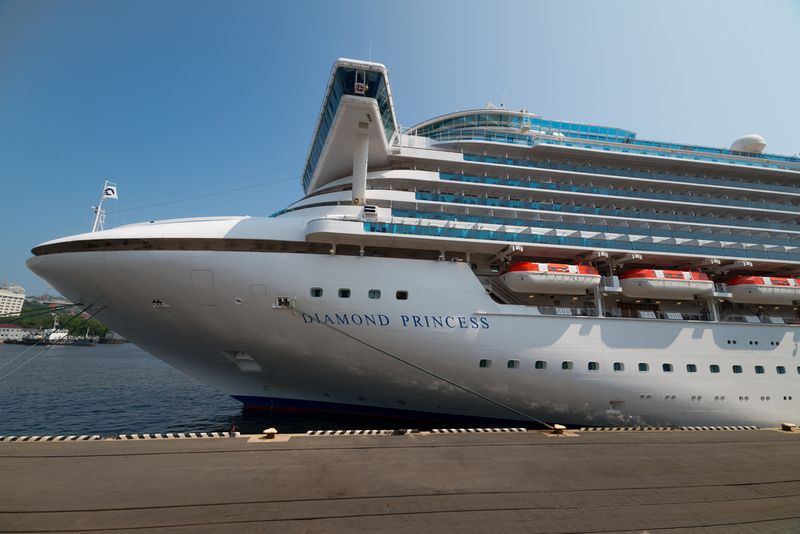 8. Carnival Breeze
Carnival Cruise Lines is certainly one of the most affordable family friendly cruise lines on this list, and as an added bonus it offers one of the best kids programs and most amenities for kids and parents alike. Cruising on the Carnival Breeze which takes you pretty much anywhere in the Caribbean promises to be the perfect family getaway. Camp Carnival is a major selling point for families as these kids clubs range from ages from 2 to 17 with three separate age groups and different activities. From scavenger hunts to face painting to sports competitions Carnival promises to keep the kids entertained.
Carnival places a lot of emphasis on family time during their cruises and dedicates an afternoon on every seven day voyage to family fun time where the ice cream eating contest is always a hit! Other activities include mother-daughter pedicures, family disco nights and a youth spa program that caters to youth ages 12-14 and their parents. The impressive on-board water park caters to the whole family with towering water slides, a splash pool for tots and an adult's only retreat. Carnival truly puts the emphasis on family fun ahead of luxury and romance and along with the great prices and deals that are offered, this cruise is one of the top 2015 family friendly cruises.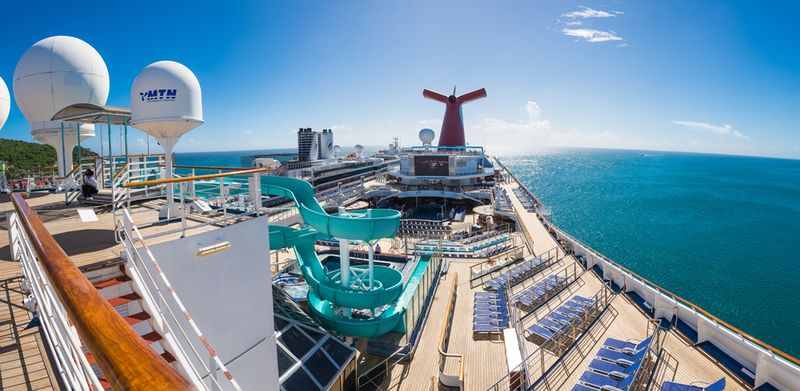 7. Royal Caribbean Allure
One of the biggest cruise ships on this list is the Royal Caribbean Allure of the Seas and although pricier than the previous cruises; this ship is big on entertainment for the whole family and promises an action-packed vacation. Cruising throughout the Caribbean and Europe, this ship offers families a multitude of destinations with varying lengths. The DreamWorks experience is a highlight on this cruise bringing to life characters from Shrek, Madagascar and Kung Fu Panda. Exclusive shows, character parades, meet and greets, table-side visits and movies in the 3D theater are all part of this amazing package.
Along with the kids water park, teen only areas, and amazing kids programs; this ship is loaded with fun for the whole family. Zip line high above 9 decks of the ship or try your hand at one of the rock climbing walls. The whole family can try their hand at mini-golf or even go ice skating; the possibilities are truly endless for fun on this ship. For larger families, this cruise offers some of the largest family suites that include up to four bedrooms, two bathrooms and some even contain a baby grand piano! For the family that is looking for a little luxury in their vacation; Royal Caribbean is the cruise line to go with.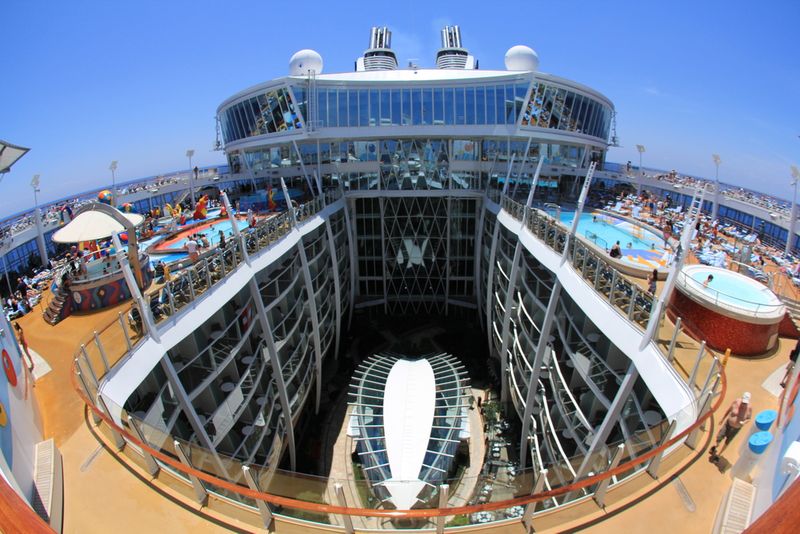 6. Disney Magic
The biggest family cruise line on our list had to split into two as the amenities and activities vary from ship to ship and the awesomeness it offers cannot be summed up in just one category. First up is the Disney Magic ship; one of the most recognized cruising ships in the sea and recently went under renovation to combine the classic beauty with all the modern technology and luxuries. Lavish royal suites on this ship can sleep up to seven people with two bedrooms and two bathrooms. Most other staterooms feature a split bath, convertible sofas and divided rooms; perfect for any size family.
Children's clubs aboard the Magic fuel imaginations and provide endless hours of fun for kids aged 3-17 through interactive programs, a variety of lounges and clubs over the decks of the ships. A nursery is designed for children under the age of three and is available for a small additional charge. With a kiddy pool, family pool and adults only pool there is no shortage of places to get wet while aboard this ship. For a bigger adventure, kids and parents will want to head to the drop-out water slide. One thing you won't find on this ship is a casino; this cruise line takes it commitment to family fun seriously and with all the theater shows, dining options and pirate themed parties; families will have plenty to do without the need for gambling.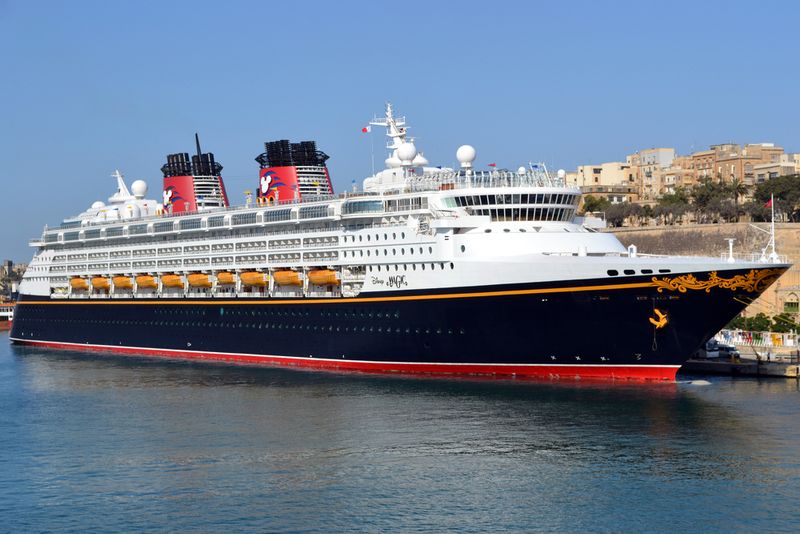 5. MSC
Kids cruise free when you choose MSC for your family cruise in 2015. That alone was enough for us take a deeper look into this family-owned company. Every child under the age of 18 that stays in the same cabin as their parents travels free and enjoys a vacation of fun. The suites are spacious and range from family suites that comprise of two connecting rooms to interior cabins that can sleep a family of four. With a large fleet and cruising destinations around the world it won't be hard to find your perfect getaway at sea.
Amenities onboard the ships include 4D cinema, water park, kids and family only pools, arcades, bowling and more. Every restaurant onboard is loaded with kid friendly dining options and MSC offers a great free program where children can dine with their parents for some of the meal and then are taken back to the kids club so the adults can enjoy the rest of the meal to themselves. The kid's club ranges from babies to teens and the kids will enjoy the fun-filled age appropriate activities.  From onboard to onshore excursions MSC truly wants each family to have the best of times and works hard to ensure your dream vacation is exactly what you want.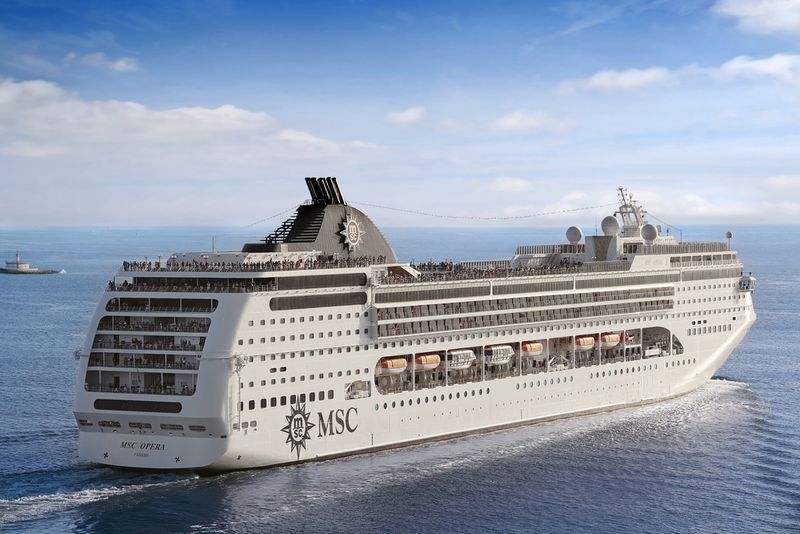 4. Carnival Sunshine
Offering shorter cruises to the Bahamas, Bermuda and the Caribbean all at a great price on a ship that is decked out in bright colors and full of life boosts the Carnival Sunshine cruises to the #4 spot on our list of the best family cruises in 2015. The new onboard water park is bursting with color, dizzying new slides and more ways to splash around. The Sport Square located on-board offers fun for the whole family with activities such as mini-golf, basketball, soccer, ping-pong and Foosball.
Carnival has joined other cruise lines in bringing to life animated characters on board. Seuss at Sea brings to life storybook characters such as Thing 1 and Thing 2 and The Cat in the Hat. Breakfast with green eggs and ham, a special character parade and interactive games and activities will delight the young ones on board. Carnival Sunshine offers a variety of connecting rooms, from interior staterooms to suites; all perfect for the larger families traveling together. From video game rooms to candy shops to adult only bars; there is no shortage of fun for the whole family on this ship. Whether you are cruising for 4 days or 10 the Sunshine is sure to offer one amazing vacation.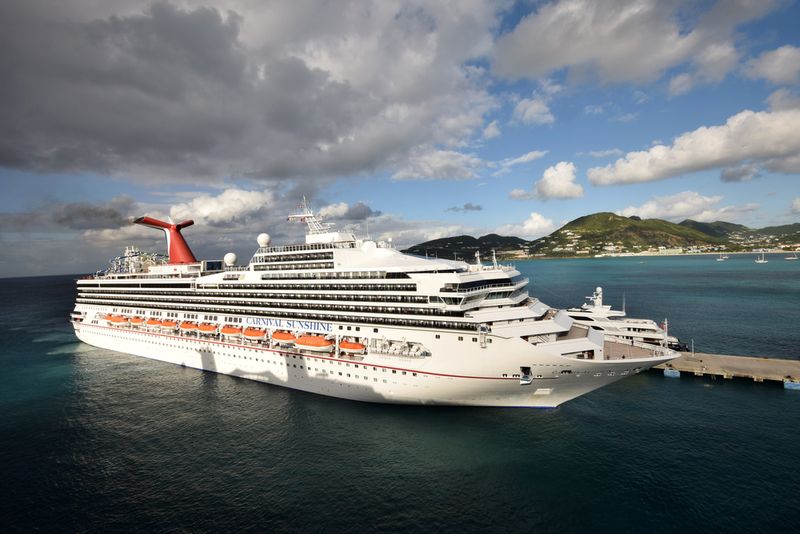 3. P&O
Unlike Disney or Carnival where the ships are overflowing with children; P&O Cruises actually limits the number of children on board. You may be asking why in the world this cruise line has made our top ten list of the best family cruises in 2015 if they limit the number of kids onboard; but that is exactly why. Limiting the number of children onboard lets this company truly focus on each individual child and family and making sure they have the best time. They promise a higher level of attention and care because of this. From amazing kids clubs to endless family activities to a variety of accommodation options; this cruise line knows what families need.
We don't recommend traveling with the small babies on these cruises though; the kids club starts at age three and onboard activities are truly engineered for those aged 3-17. Activities such as Kids Got Talent, Sleepyheads Story Time and Mini Olympics are always a hit. Meal times are made easy with a children's only mealtime with all their favorite foods. The outdoor circus, largest adventure park at sea and race car simulators set the stage for an amazing family vacation. Departing from every Australian mainland state there is never a better time to explore the land down-under.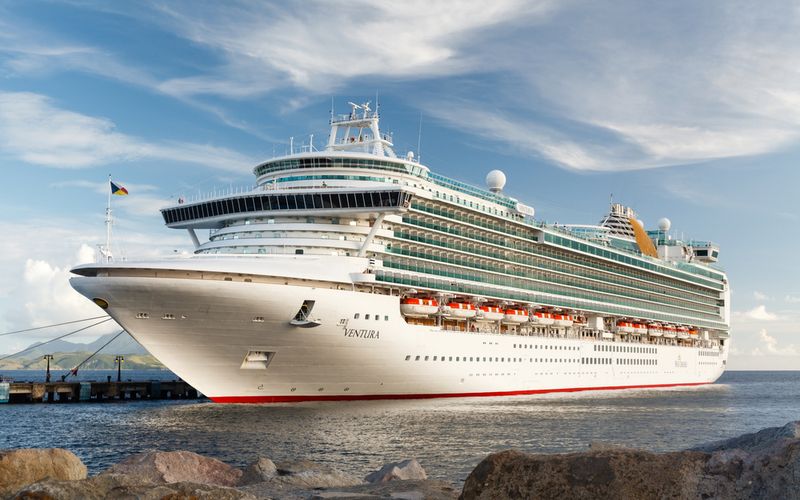 2. Celebrity Cruises
One of the highlights for families on this cruise line is the spacious cabin options that are perfect for larger groups. The family state rooms on the Solstice-class ships feature over 575 square feet with 2 bedrooms and a separate living room with a sofa bed. Balconies are an added bonus as is the beautiful bedding and flat screen TV's in each room. One of the only cruise lines on this list to offer in-cabin babysitting and specialty night events that keep kids entertained until 1am; all available for a small extra cost.
Celebrity cruises specialize in family-friendly dining offering laid back casual dining, elegant dress up dinner just for the adults and room service with a variety of kid-friendly options. Kids clubs are offered from ages 3-17 from 9am-10pm every day. The talented youth counselors hang out with young adults at the X Club; loaded with games, sports activities and teen only late night dances.  Off-shore Celebrity has done a great job in putting together "Family Tour Challenges" where families take an excursion and learn something new together. With destinations all over the world including Alaska, Celebrity if often the right choice for families who choose to cruise outside the typical waters of the Caribbean.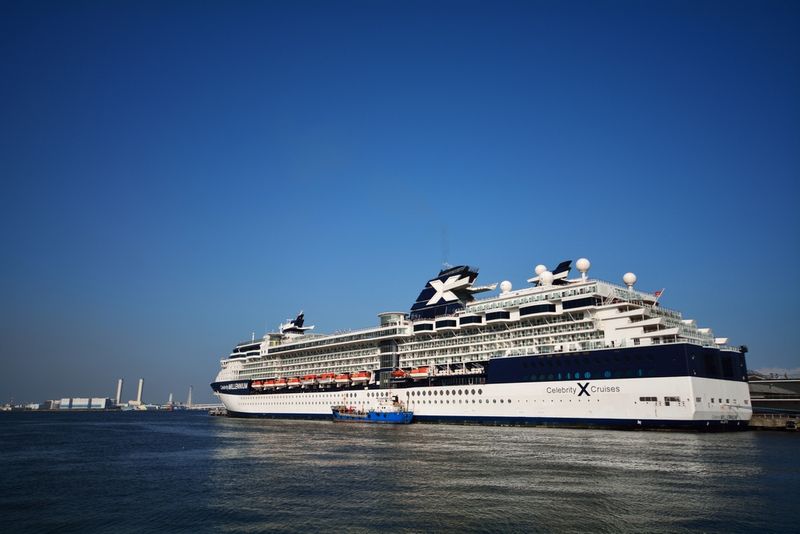 1. Disney Fantasy
Combining sleek style with great facilities, new technology and splashes of magic makes the Disney Fantasy our number one family cruise of 2015. With 14 decks and the capacity to accommodate up to 4000 passengers -this ship was designed with families in mind. The state rooms vary in size and include such amenities as bathtubs, space-saving Murphy beds, split bathrooms and privacy dividers. Entertainment on this ship offers 3-D movie theaters, live performances, character greetings and Broadway style productions.
Cooling off is easy aboard the Disney Fantasy; whether the adults head to their own oasis complete with private pools and waterfalls or the kids head to the 1800 square foot water play area featuring sprayers, pop jets and bubblers. Disney's rotational dining allows guests to rotate through three themed restaurants that offer exceptional adult plates and kid's menus that your children are sure to love. Whether you are watching the spectacular fireworks show or watching your kids have the time of their lives in the kids club; you will know you have made the right choice in 2015 for family cruising with the Disney Fantasy.