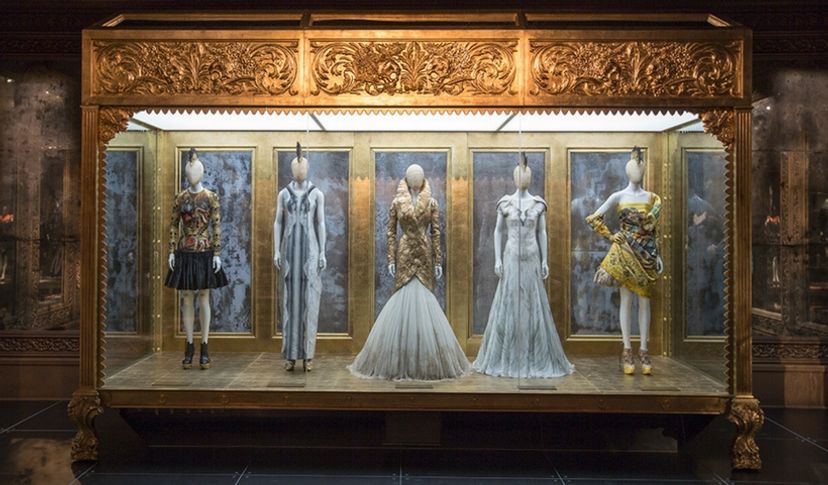 Fashion week takes over the world in London, Paris, New York City and Milan twice a year but that doesn't mean fashion lovers can't get their fill in the rest of the year. All across the world are incredible fashion-focused museums, some free to check out while others accept a small payment. It is here at these museums where visitors will find one-of-a-kind pieces, a history of shoes, more bags and purses in one spot than you ever imagines, famous articles of clothing, avant-garde fashion and more. From Milan the capital of the fashion world to a UNESCO site in Amsterdam to Italy, there are the best fashion museums in the world.
9. Palazzo Morando, Milan
It wouldn't be a complete list without a fashion museum in one of the worlds most important design capitals. The Palazzo Morando is housed in the Renaissance palace that was at one point home to Milanese noble families until it was donated to the city in 1945.
It wasn't until 2010 when the Castello Sforzesco's costume collection was merged with the former Museum of Milan's collection that this became one very chic museum. Although you won't find loads of clothes on display like others, this museum features two separate display areas and includes a collection of clothing, accessories, and uniforms. As a bonus, this museum is free and open to the public.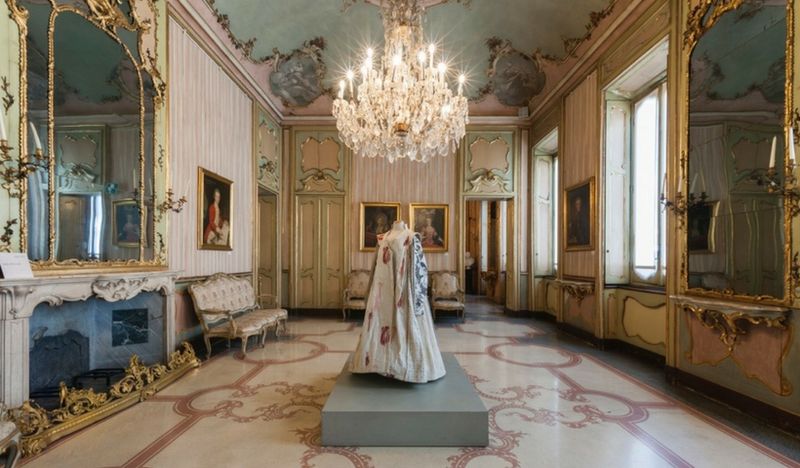 8. Christian Dior Museum and Garden, Granville, France
This museum is actually the former childhood home of the famous couturier and now is a place of memories dedicated to the life and work of Christian Dior. Since the year 1997 a temporary exhibit is held each summer who theme is linked to the fashion designs of Dior and his fashion house and since 2010 an Autumn and Winter exhibition presents the museums own collection.
This cliff-top villa houses the designer's exquisite creations as well as pieces from the fashion houses other notable designers including Yves Saint Laurent and John Galliano. Open 7 days a week from 10am-6:30 pm, this is truly a treat for the biggest of fashion lovers.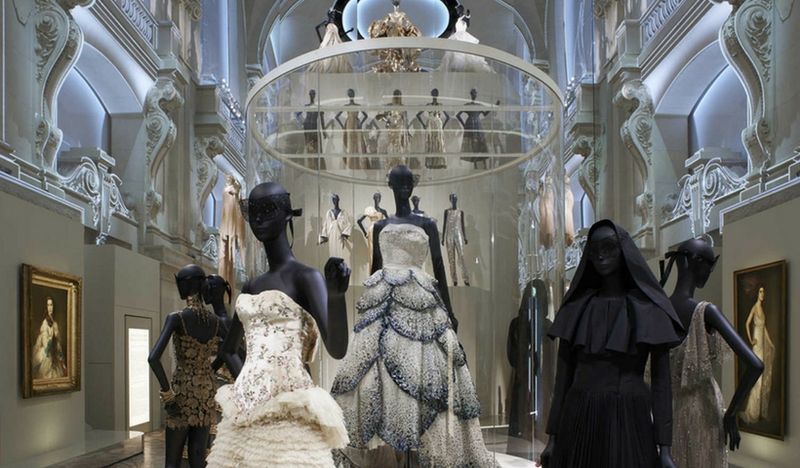 7. Ferragamo Museo, Florence Italy
This museum is dedicated to Salvatore Ferragamo, the inventor of the wedge and the cage-heel, one of the greatest inventors when it comes to shoes of all time. The museum opened in 1995 in an effort to illustrate Ferragamo's artistic qualities and the important role he played in the history of shoe design and international fashion. Much of his success came from Hollywood Starlets across the pond such as Marilyn Monroe.
The museum is host to photographs, sketches, books, magazines and over 10,000 models that were designed by him until 1960 when he passed away. The shoes are on a biennial rotation and are all works of refined craftsmanship. Visitors can marvel at the incredible display of shoes and step back into a true artist's mind through the many artifacts displayed.
6. Costume Institute at the Met, New York City
For anyone interested in costume fashion, there is perhaps a no better place on earth than the Costume Institute at the Metropolitan Museum of Art. This museum is home to over 35,000 costumes and accessories ranging from the 15th century to the present and representing five continents.
It underwent a two-year renovation between 2012-2014 and has since reopened to the public with one more special exhibitions annually. Fashion-focused tours are available year-round that discuss costume history within the context of the Museum's collection of armor, textiles, paintings and more with an audio guide. If you can attend the annual gala expect plenty of celebrities and high profile fashion designers.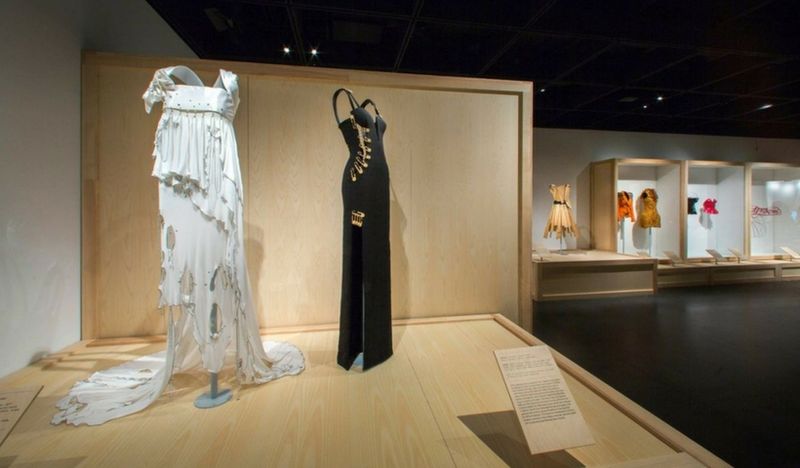 5. Museum of Bags and Purses (Tassen Museum), Amsterdam
It is the largest of its kind in the world, a fascinating story that features fashion, art, customs, and history. The museum also happens to be situated in a lovely canal house in the center of Amsterdam and is part of the UNESCO World Heritage Canal Ring Area.
On display is the development of bags and purses from the Middle Ages to the present day and this is truly the only place in the world where you will find so many handbags in one spot. Featuring 17th-century-period rooms, the actual Versace bag used by Madonna, over 5,000 bags and purses, a lovely restaurant with a view of the gardens and guided tours, a trip here is well worth taking, especially if you just happen to love bags.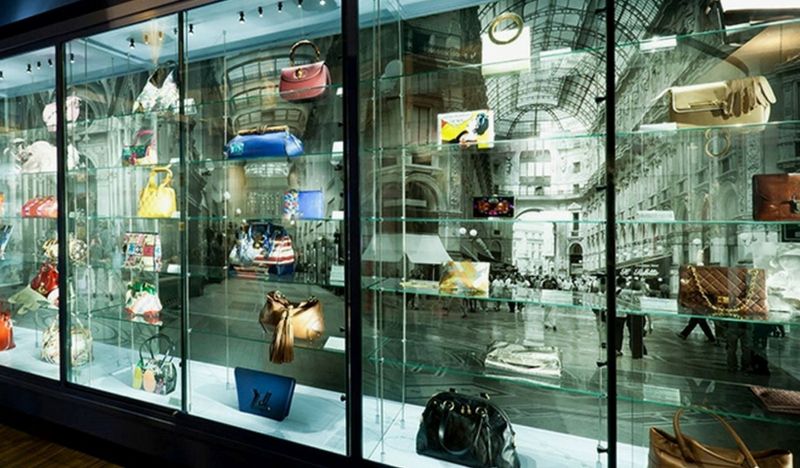 4. Museo De La Moda, Santiago, Chile
This privately operated fashion museum has an incredible permanent collection of Western clothing, particularly from the 20th century and is well known for a few key items. It is here where you can see John Lennon's jacket from 1966, the cone bra that was designed for Madonna and an evening gown worn by Lady Diana in 1981. There are more than 10,000 pieces in this collection, with only a fraction on display at one time.
Temporary exhibits here are incredible and have ranged from a Michael Jackson tribute to a Mad Men 60's theme. There are thousands of sketchbooks, photographs, and books on fashion and design that are also available to view as long as an appointment is made in advance. Opened in 2007, this fairly new museum is host to an impressive number of important fashion pieces.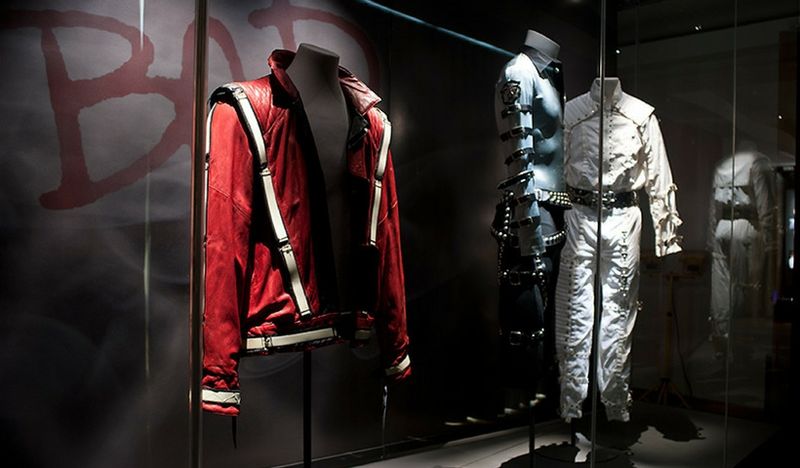 3. Museum at FIT, New York City
New York's Fashion Institute of Technology has given the world incredible fashion stars and its museum is one of the only ones in the city that is open to the public. It hosts rotating exhibits that pull from the school's impressive collection of one-of-a-kind pieces from designers such as Chanel, Alaia, and Halston. Not only does this museum feature exhibits but also talks, tours, lectures, book signings and fashion conversations with leading designers.
The permanent collection here encompasses over 50,00 garments and accessories from the 18th century to the present, with an emphasis on avant-garde fashion. With three different galleries, a photographic studio, workshop, and conservation laboratory this is one impressive museum. Expect patrons here to be dressed to the nines while they check out the fashion.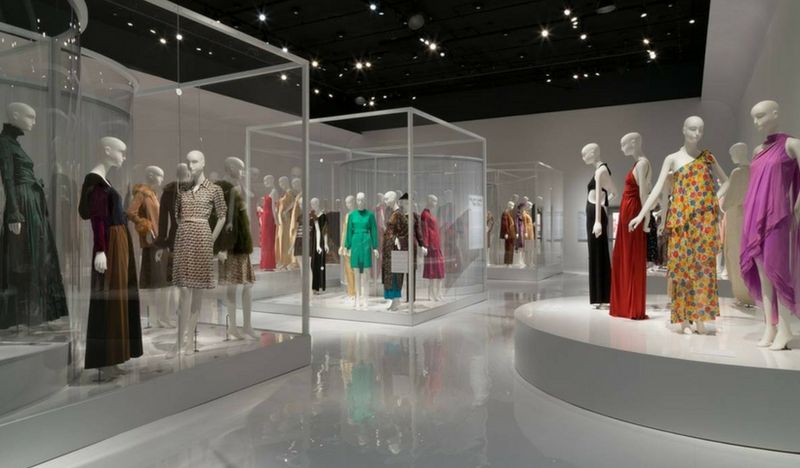 2. Gucci Museum, Florence
Guccio Gucci started the label in Florence in 1921 and it is fitting that in 2011 a museum devoted to this designed finally opened its doors. The museum provides a history of the Florentine fashion house, containing a permanent exhibit of the iconic pieces of the brand such as bags, clothes, and accessories.
Along with stunning evening gowns including ones worn by Hilary Swank, amusing exhibits such as monogrammed scuba diving flippers and early-edition monogrammed luggage, there is a contemporary art space which features incredible related exhibits. Black and white photographs line the staircase and a Gucci-upholstered car from the 70's complete the picture here.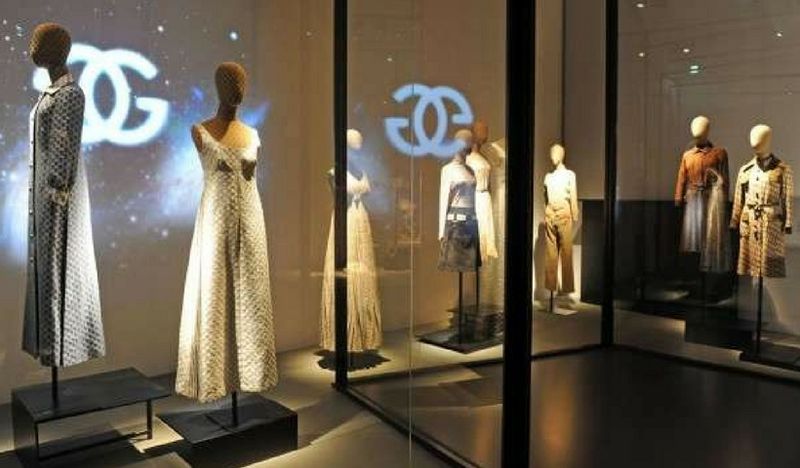 1. Victoria and Albert Museum, London
It is the world's largest museum dedicated to art and design and contains an incredible collection of costumes and applied arts from all over the world. It can be overwhelming at times to decide what to look at and taking the one-hour tour is a good way to get acquainted. The collections here range from Indian textiles to painful footwear but for the fashion lovers, heading to the fashion section should be first on the list.
It is here where you will find a 400-year span of men and women's clothing and one gigantic collection of hats, after all this is Britain. Except for occasional special exhibits, this museum is actually free to visit as well. Check out 17th-century gowns, samurai armor and medieval love rings, all on display here at this incredible museum.