Tampa, Florida's city on the Bay has long been a favorite vacation destination for snowbirds and families alike -and with so many fantastic area attractions, who wouldn't want to visit?! The greater Tampa area is located on the Gulf coast of central Florida and encompasses the cities of Tampa Bay, St. Petersburg, Clearwater, Brandon, and many other small towns along the coast. The first attraction that probably comes to mind when thinking of Florida is a beach…and there's no shortage of these in the Tampa area, but there's a whole lot more. With something for everyone from sports fans to families with small children to those just looking for a good time, you'll find in all around Tampa. Here's a quick look at 14 of the top attractions to check out on your trip:
1. Sports
There's no shortage of professional sports teams in the Tampa Bay Area. This area is fortunate enough to have an NFL, NHL and MLB team, not to mention the many 'Grapefruit League' games you can catch during the spring with the Toronto Blue Jays, New York Yankees and Philadelphia Phillies all calling the area their spring training home.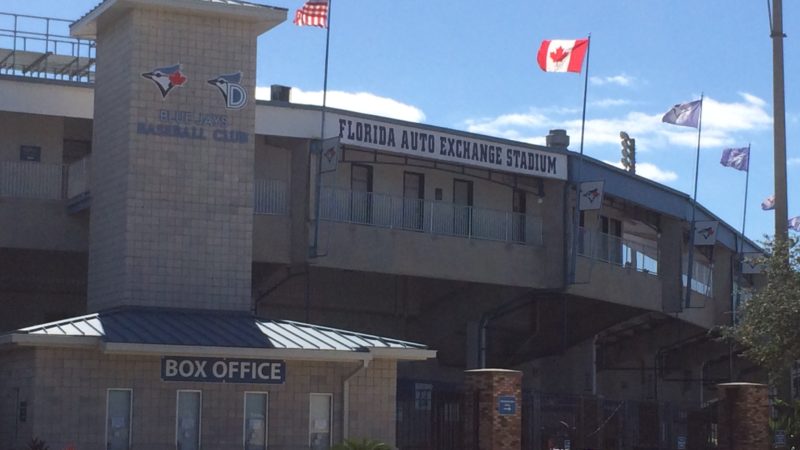 2. International Plaza
Some of the best shopping in Tampa is conveniently found right beside the Tampa International Airport at the International Plaza and Bay Street shopping center. This upscale shopping destination features designer names like Gucci, Burberry and Tiffany as well as a slew of dining options ranging from quick service eateries to swanky steak houses.
3. Beaches
The attraction that draws people back to the Gulf coast of Florida time after time is of course the beaches! Around Tampa you have your choice of top beach destinations like Clearwater Beach with its fine powder white sand or St. Pete's beach to the south. You can basically just head west of the city and you're sure to find a great spot to enjoy some sun and sand.
4. Fishing
Florida's Gulf coast is known for its amazing fishing and one of the best spots to head out from is John's Pass; a quaint fishing village on the coast south of Clearwater Beach. Here you'll find many tour operators ready to take you out on a deep sea fishing adventure where you can catch sea bass, snapper or those famous Florida groupers.
5. Dolphin Watching
There's nothing quite like the magical experience of seeing a dolphin at play in the wild and in Tampa this experience is entirely possible. Many Bottlenose dolphins call Tampa Bay and the surrounding Gulf waters home and can be spotted by taking a dolphin watching tour from one of many spots on the coast.
6. Fort De Soto Park
Pinellas County is home to many beautiful parks and Fort De Soto is the largest of them all. Here you can enjoy many activities like kayaking, nature walks, fishing or enjoying the beautiful 3 mile stretch of beach. There's also camping in the park so you can really immerse yourself in the gorgeous natural surroundings.
7. Golf
With year-round golfing weather and literally hundreds of courses to choose from in the Tampa area it's no wonder so many people come to the Gulf Coast of Florida for their golfing holidays. Whether you're an amateur who gets out when they can or a scratch golfer looking to try out some new courses you'll find courses of all skill levels here…including some that have hosted the PGA Tour Championships.
8. Gasparilla Festival
You've probably heard of the legendary parties of Mardi Gras but Florida has its own giant party, and Tampa residents will tell you it's even bigger! Every year since 1904, mock pirates 'invade' Tampa Bay and take over the city for the biggest pirate party ever celebrating the dubious buccaneer past of Tampa. It's worth planning your vacation around this colorful celebration which takes place in late January or early February.
9. Dali Museum
Learn all about Spanish artist Salvador Dali at this museum dedicated to his artistic creations in St. Petersburg Florida. The museum building its self is as visually intriguing as the works it houses and with its close proximity to Tampa, you won't want to pass up the opportunity to see some of the most famous Surrealist paintings in the world.
10. Busch Gardens
Open 365 days a year, thrill seekers and families looking for fun won't want to miss Tampa's Busch Gardens amusement park. Not only does this park have exciting rides and attractions but they are also home to more than 12,000 animals making it one of the largest zoos in North America. For animal lovers Busch Gardens is a must visit during your stay in Tampa.
11. Tampa Museum of Art
Newly re-opened in 2010, the Tampa Museum of Art is the region's largest museum embracing contemporary photography and new media. Before even entering you'll be wowed by the stunning Sky (Tampa), a 14,000 LED light installation on the building façade by artist Leo Villareal. The convenient location in downtown Tampa makes this museum easy to fit into your travel literary.
12. MOSI Museum of Science and Industry
The Tampa Museum of Science and Industry's core goal is to 'make a difference in people's lives by making science real for people of all ages'. One visit to MOSI and you'll soon realize science is real and it's all around us. The museum has many interactive exhibits as well as children's programs and even an IMAX dome theater showing interesting documentaries and big blockbuster films…often before they hit regular theaters.
13. Tampa Bay History Center
To gain a better understanding and appreciation for the Tampa area, visit the Tampa Bay History Center located downtown. Here you'll find interesting exhibits of history and culture including Tampa's buccaneer past and the First People of Florida. The center also hosts monthly events and children's activities that are usually free with admission.
14. The Florida Aquarium
What's a trip to Tampa without seeing some of Florida's famous aquatic life? Visit the Florida Aquarium, a 250,000 square foot facility showcasing amazing aquatic plants and animals from the area and the rest of the world. From beautiful coral reef displays to murky swamps where alligators lay, the Florida Aquarium in downtown Tampa is a must visit.