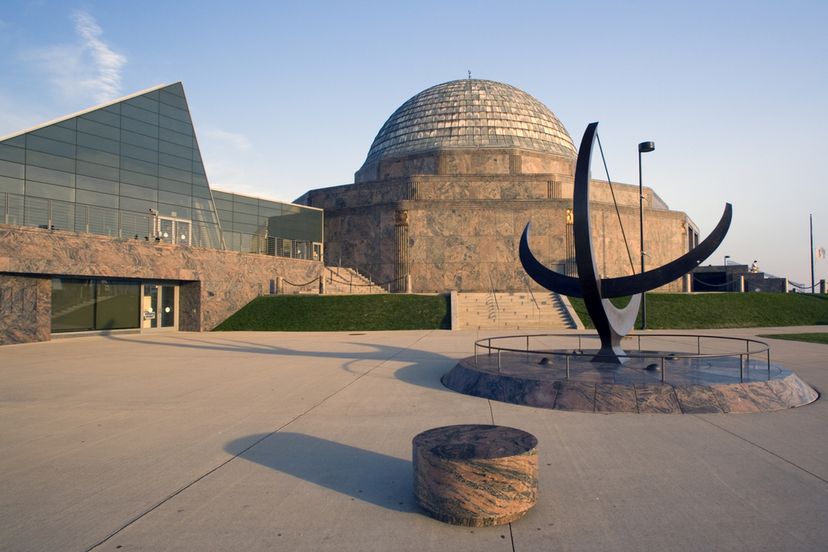 Chicago is a world-class city, home to great food, architecture, sports and music. One of Chicago's finest attributes, however, is its wide selection of museums and other cultural institutions, among the best in the world. Museums are great places to learn about art, culture and history first-hand, and can often feel like you're stepping back into time to experience the things that interest you most. Museums often have a reputation for being "boring", but Chicago's best offerings will keep you busy and engaged for days. Whether outer space, ocean life, indigenous cultures or fine art, Chicago's museums have it all.
10. Children's Museum
Hidden within one of Chicago's most well known attractions, Navy Pier, is a lesser known gem of a museum: Chicago Children's Museum. Ban the iPads and gaming devices and take the kids here for a day of imagination and exploration. There's the tinkering lab, a giant workshop with all the building materials and tools needed to create whatever your kids dream up. Next stop is the dinosaur expedition exhibit, where your child's inner paleontologist can get hands-on experience, digging for bones in a recreated dig site. For the younger tykes, try the treehouse trails exhibit, a forest-like setting where they can climb around and imagine they're in the woods (minus the bug bites). Unlike most museums, the Children's Museum is all hands-on, so please do touch!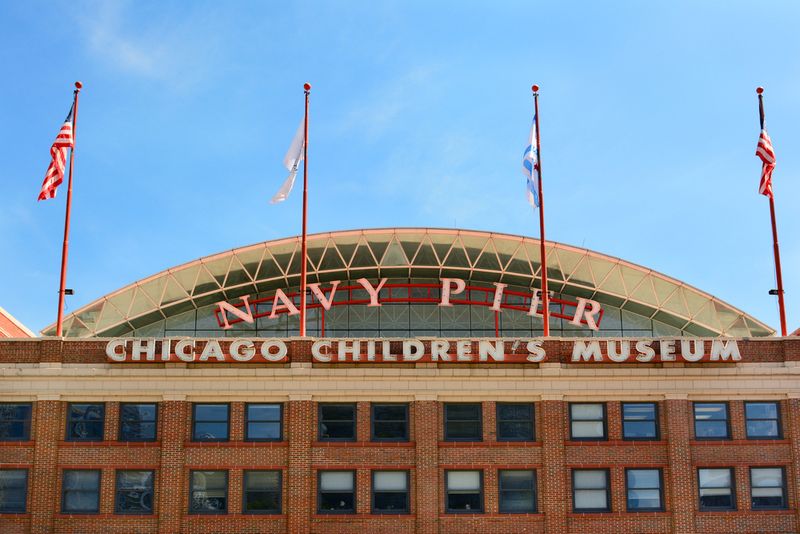 9. Peggy Notebaert Nature Museum
Escape from the skyscrapers and hectic city for a day and check out Chicago's Peggy Notebaert Nature Museum. Internationally recognized for its butterfly haven exhibit which boasts 75 different species and 1,000 total butterflies -the museum is the perfect way to learn about the region's natural history. Located in one of Chicago's hottest neighborhoods, Lincoln Park; this museum operates as a hands-on learning center and a conservatory, collecting and documenting thousands of insects, plants and other life. Aside from the center attraction; the butterfly haven, other highlights include an interactive exhibit about bees and a 1/3 of a mile outdoor nature trail. Admission is relatively cheap at $9 for adults, $7 for students and seniors, and free for children under 3. So if you're looking for a refuge from the city life, stop here for a peak into what life used to look like, in a time before museums like this even existed!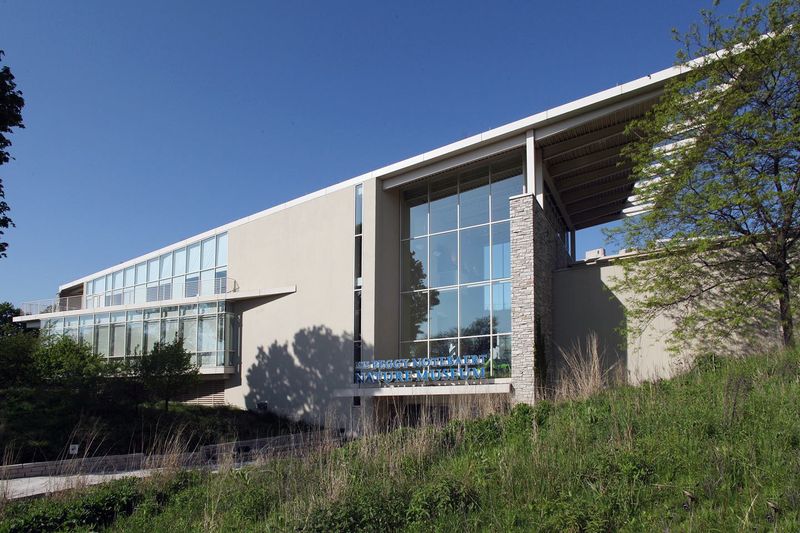 8. Illinois Holocaust Museum
Number eight on this list is not located in downtown Chicago, but in a city just outside, Skokie. It's easy to get to if you're staying in the city, and equally as easy if you're in the suburbs. It's also a must visit if you'll be in the area. Holocaust museums can be depressing affairs, you certainly won't be joyously snapping photos, but this one is beautifully built and designed, and that alone is worth your time. The architecture of the building alone warrants a visit, it's light and dark sides symbolizing the darkness of the Holocaust and the hope that came with its end. The Skokie area has distinct ties to the event-outside of Israel, Skokie had the largest amount of survivors per capita. The museum was founded in the late 1970's, in response to neo-Nazis who threatened to march in Skokie.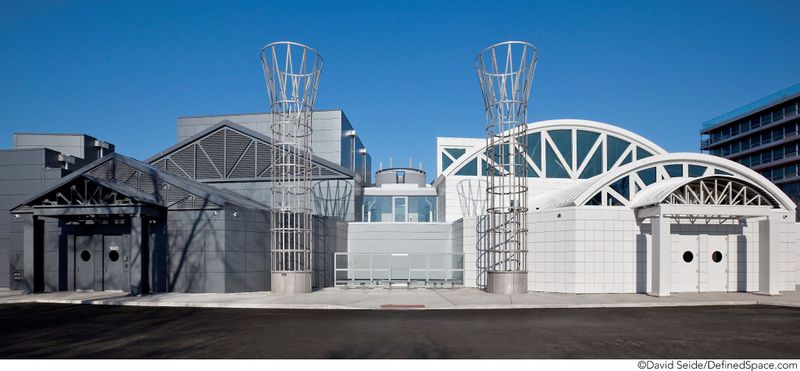 7. Museum of Contemporary Art
This museum boasts a collection of 2,500 pieces of visual art, and exhibits that rotate every 6 months or so. Surrealist art, minimalist art, and conceptual art, some by world-renowned artists and others by Chicago area artists are among the works shown here. The Museum of Contemporary Art is located just off Michigan Avenue, a few blocks down from the Water Tower Place. Come with an open mind and be prepared for some seemingly bizarre pieces, as contemporary art can sometimes be quite experimental in both form and content. If you're hungry for more than art, the museum has a great café that serves excellent food, cocktails and coffee.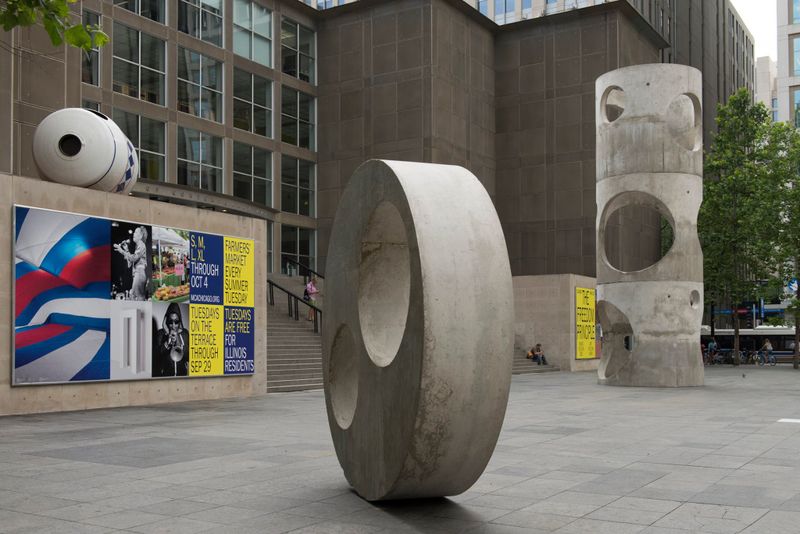 6. Mitchell Museum of the American Indian
Chicago and its surrounding towns have a deep history of Native American settlement. Many city and street names are borrowed from native tribe names and languages. In Evanston, the northern neighbor of downtown Chicago, the Museum of the American Indian is one of the nation's only centers dedicated to the culture and history of the country's original inhabitants. Permanent exhibits include a replica wigwam (a tee pee like shelter) and a tour through America's five geographic regions and the native cultures that thrived there; the woodlands, the plains, the Southwest, the Northwest coast and the Arctic. Admission is $5, and the museum is small enough to cover in no more than a few hours. Afterwards, head over to the Northwestern campus or grab a bite to eat at one of Evanston's trendy restaurants and cafes.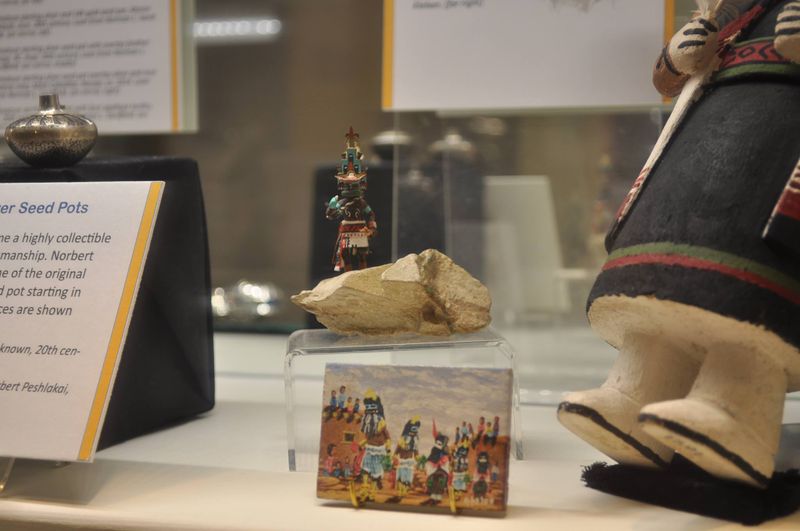 5. Adler Planetarium
Founded by Chicago businessman Max Adler in 1930, the Adler Planetarium is one of the world's only museum and research facility dedicated to astrophysics and astronomy. The planetarium is located on the museum campus, also home to the Field Museum, Shedd Aquarium and the Museum of Science and Industry (keep reading for more on these!) and features domed theaters and a variety of space related shows and exhibits. Cosmic Wonder takes viewers through an immersive experience that chronicles the story of time from the beginning of the cosmos to the elements that led to the formation of planet Earth. Explore the solar system and beyond without leaving Chicago at the Adler Planetarium. Other highlights include hands-on activities, thrilling live shows and a design lab. Adler was the first planetarium in America!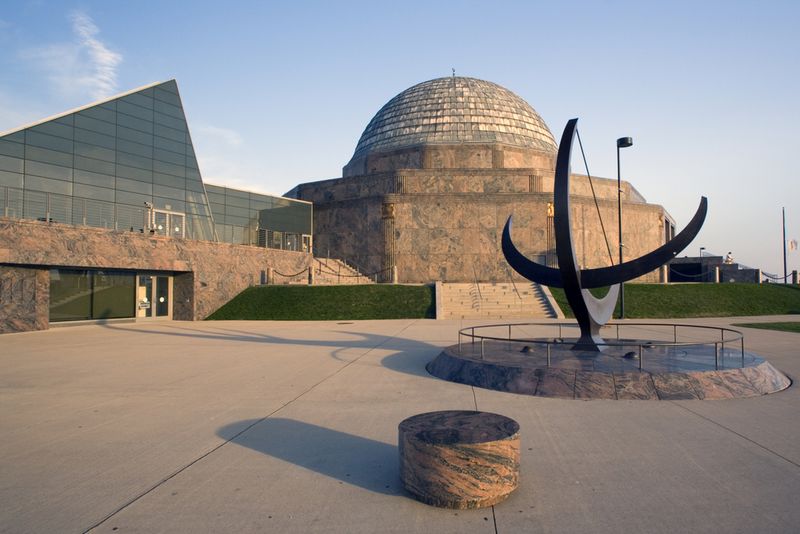 4. Museum of Science and Industry
Offering exactly the kind of content you'd guess based on its name, this museum, also located on Chicago's museum campus, is dedicated to the discoveries and wonder of science and the might of industry. You'll find interactive exhibits on robots, whales, trains and the future of energy. There's even a spot that details the science behind storms. Did we hear you say bicycles are your thing? There's an exhibit on those too. The Museum of Science and Industry is the kind of place to satisfy any curiosities. It's the kind of museum you could lose track of time in, and stay from opening to closing. There are so many things to do and see, you might need to block out two whole days of your schedule for it. General entry is $18 for adults and $11 for children, but the Explorer packages will grant you admission to all that the museum has to offer (which is a lot). The uptick in price for those is well worth it.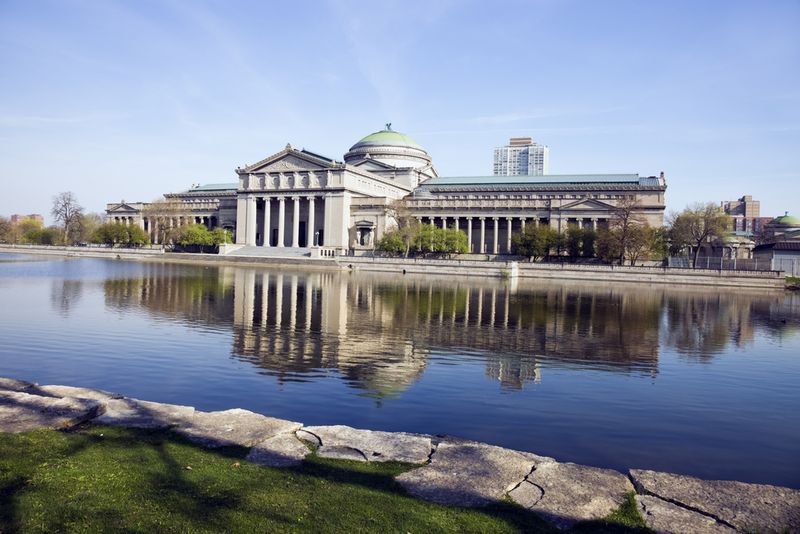 3. Shedd Aquarium
The Shedd Aquarium is a perfect place to escape the heat in the summertime and cool off while learning about marine life. There are 32,000 animals to see (and some to touch) and exhibits with different ecological themes: Amazon Rising, Caribbean Reef, Waters of the World and many more. You'll see beluga whales, octopus, jellyfish, penguins, sharks and more. The aquatic show is a must see attraction, where beluga whales, dolphins and sea lions interact with the trainers and splash the audience. As an added plus, the Shedd hosts Jazzin' at the Shedd every Wednesday during the summer. Enjoy live jazz, cocktails and fireworks on the deck overlooking Lake Michigan.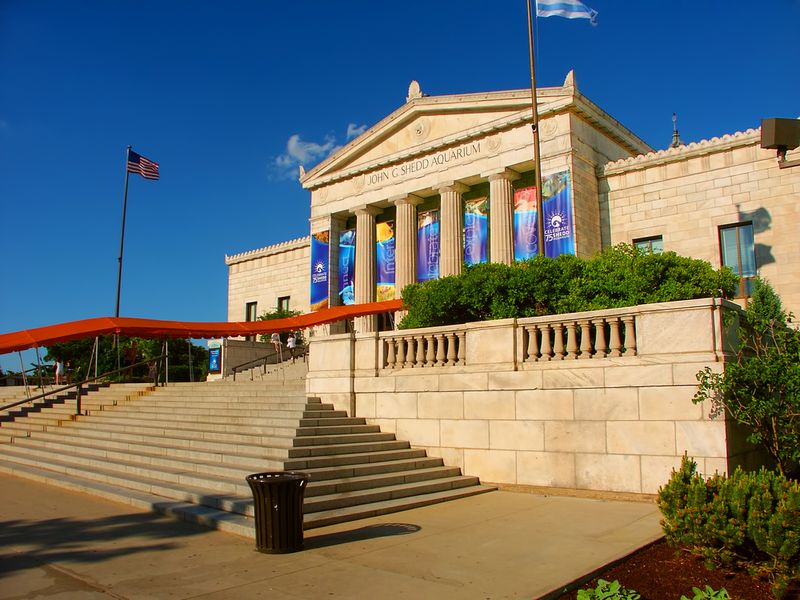 2. Art Institute of Chicago
Voted the #1 museum in the world in 2014 by Trip Advisor, Chicago's Art Institute is city's premier home for the finest art form around the world. The Institute's collection of pieces ranges from Ancient & Byzantine and Asian, to American and European. Exhibitions cover either a specific artist's work or a specific theme, such as an exhibition celebrating the art of puppetry, or one that displays the sculptures of Charles Ray. Two bronze lion statues flank the museum's front entrance on Michigan Avenue, guarding the treasure within. The Modern Wing houses classics of Picasso, Matisse and Magritte, as well as design galleries featuring the works of Frank Lloyd Wright and other renowned architects. Opened in 2009, the Modern Wing makes the Art Institute the second largest museum in the country.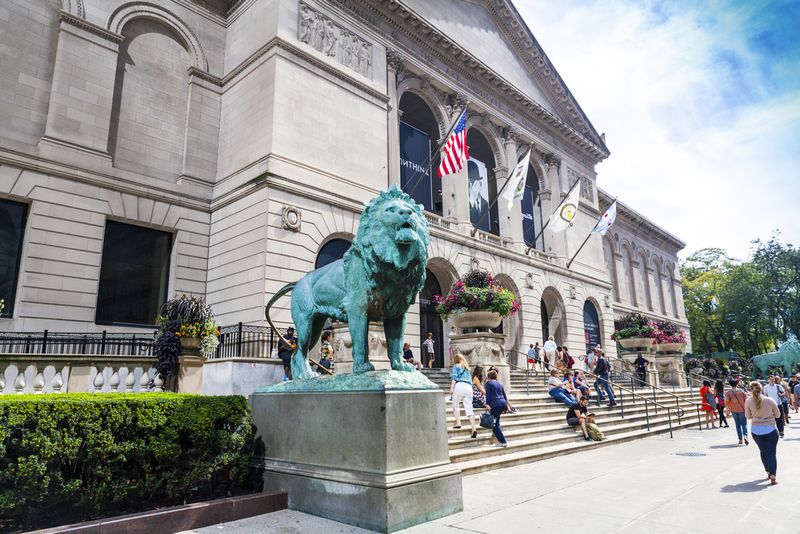 1. Field Museum of Natural History
For various reasons, The Field Museum takes the top spot as Chicago's best museum. Its mix of culture, science and history, and variety make it hard to beat in terms of scale and quality. Permanent exhibitions include Sue, the largest and most complete T. Rex skeleton in the world, and the Hall of Jades, a 450 piece collection of China's most revered stone. The Field Museum takes great pride in its conservation work as well, and visitors can peak through the glass to watch as scientists and conservationists work to preserve fossils and ancient artifacts. Spend hours slipping back in time and experiencing old cultures like ancient Egypt and New Zealand Maori culture. The Field Museum introduces ancient cultures and artifacts to new technologies to create Chicago's top cultural institution.