Narrowing down the greatest bars in the world is a tough feat, considering so many of them have managed to fly under the radar, guarding their locations and managing to keep them a secret. From hidden doors with doormen who usher you in quickly to dive bars that have retained their 1930's charm to some of the most talented barkeeps and mixologists, these nine bars are considered some of the very best. Whether you dabble in cocktails, drool over in-house-made infusions or simply want a place to meet with friends, make sure to check out some of the greatest bars in the world.
9. Milk Tiger Lounge, Calgary
While many don't associate amazing cocktails bars with the city of Calgary, there is one hidden gem here called the Milk Tiger Lounge. This classic cocktail bar employs mixologists and bartenders with levels of expertise and dedication to the craft you won't find anywhere else in the province. It's a throwback to the days when people would slide into a seat at the bar, take off their fedora and chat with the bartender.
The drink list is littered with cocktails you only have heard of in black and white movies and even features the first cocktail to ever be invented in America- the Sazerac. A well-chosen wine menu, delicious appetizers and a passion for cocktails set this bar among the best in the world.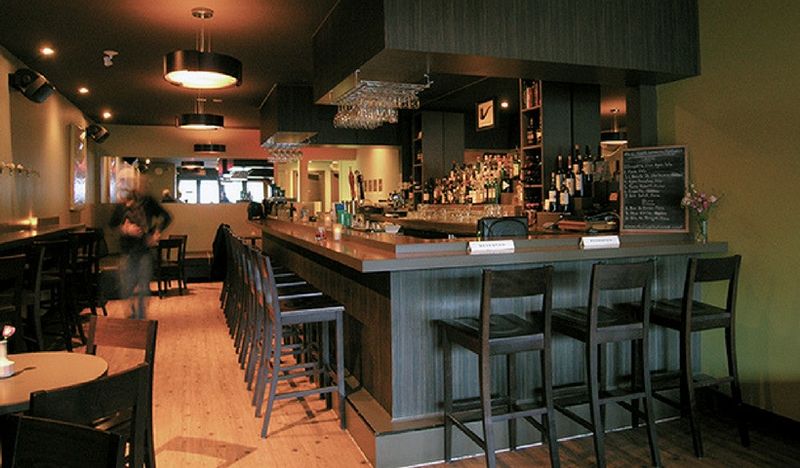 8. The California Clipper, Chicago
The Clipper is an old bar from the 1930's, complete with red leather, lots of wood and cash only. The old-school jukebox is heavy on Johnny Cash and Patsy Cline which patrons are free to control. It can sometimes be referred to as a dive bar, but the best of dive bars featuring a craft cocktail list that shares menu space with cheap beer in bottles and cans.
Expect to shimmy up on one of the leather bar stools, order a famous Brandy Crusta and watch the live band. Or order a refreshing Amaro Shaved Ice, a drink hard to find anywhere else. Come for one drink and stay for many as the lights are dim enough in here to make you stay all night.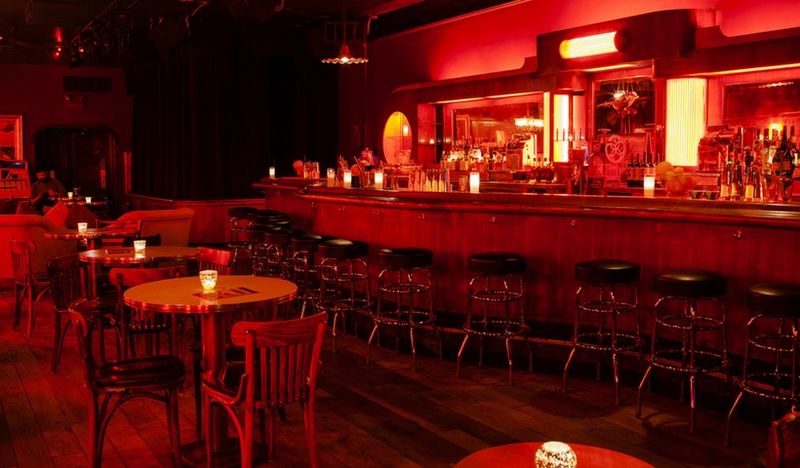 7. Arnaud's French 75, New Orleans
It is a world-renowned cocktails bar in New Orleans and is not to be missed on any trip here. Interestingly enough it was originally a gentleman only bar during the days of the Cazenave family but today anyone is welcome here. There is an emphasis here on premium spirits, classic cocktails, and fine cigars.
The furnishings in here alone are incredible, both the bar and bar back were custom built in the late 1800's. The staff is decked out in white tuxedos with black bow ties and the best barkeep in New Orleans, Chris Hannah calls this place home. We recommend going there and ordering an Old Fashioned, trust us.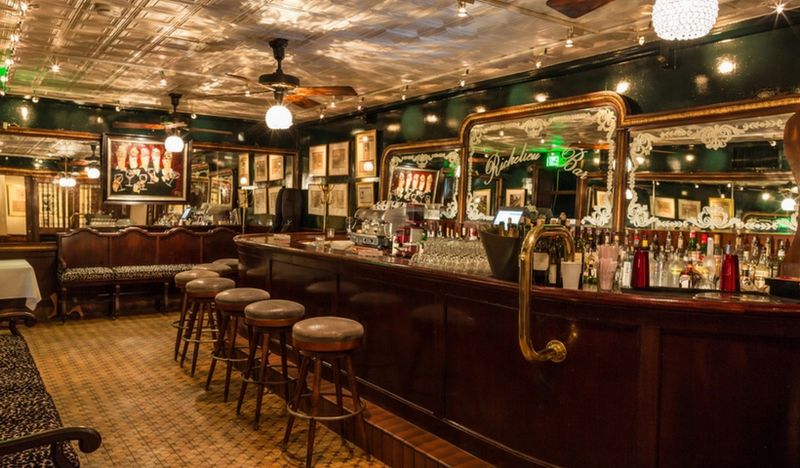 6. Eastern Standard Kitchen and Bar, Boston
The beautiful lounge is enough to make one want to visit this incredible bar, as it boasts the longest marble bar in the city, where exceptional bartenders make top-notch cocktails. One of the best reasons to visit this bar is their cocktail selection, as the bar team seems to view the drinking process as a conversation.
They craft their beverage selection carefully, and their specialty is creating classic cocktails that utilize in-house made vermouth, infusions, and bitters from around the world. The drink list won't be the same here if you come in different seasons as it changes at least 4 times a year. As an added bonus the menu happens to be incredible and features such things as seared salmon and delicious burgers.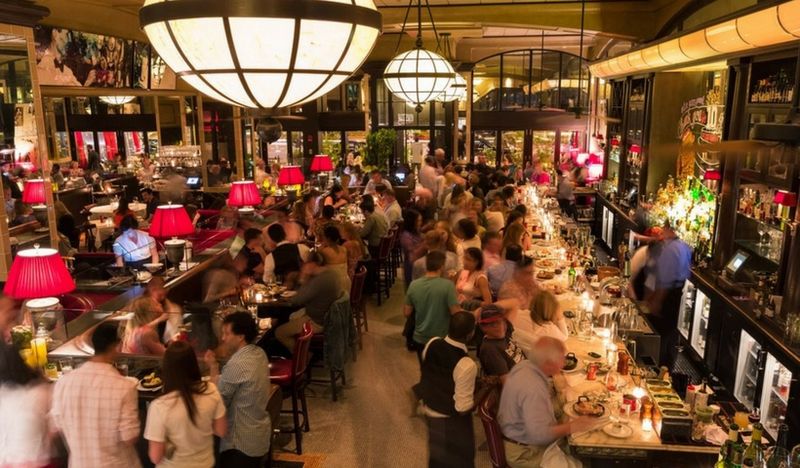 5. Angel's Share, New York City
It is one of the classiest joints in the East Village, easily reached by an unmarked side door at the front of the Japanese Restaurant Village Yokocho. Many do not know about this bar and perhaps that is one reason why it is so incredible.
You are not allowed to stand around in this bar, nor bring any more than three of your closest friends, this is indeed one of the best places to bring a date. With a stellar view of Stuyvesant Square, bartenders in tuxedos and arguably the city's best grasshoppers; this is the place to be. Go now, before everyone else finds out about it.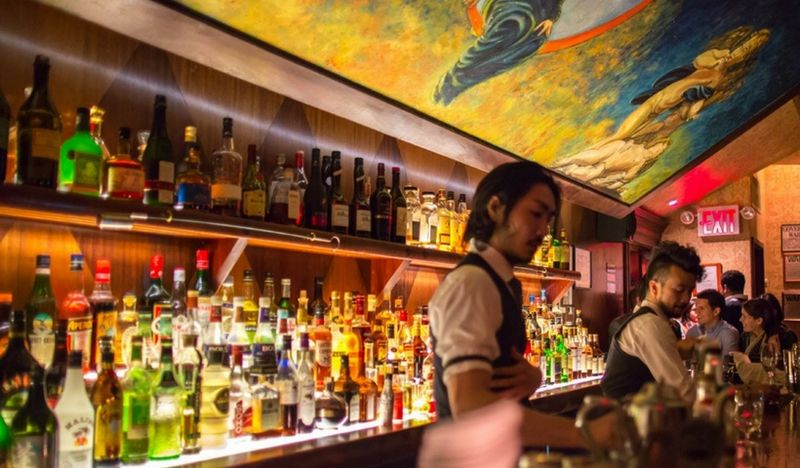 4. Green Russell, Denver
An amazing cocktail experience awaits visitors to the Green Russell in Denver, located in the underbelly of the most historic block in Denver. Visitors reach this bar by entering through a pie shop and through a swinging door. The bar is actually named for an 1850's Colorado gold miner William Green Russell.
Inside the bar is styled as a Prohibition-era cocktail joint, featuring exposed brick, opulent chandeliers, plush armchairs and one playful telephone booth. Hand-crafted cocktails are the specialty here using a variety of house bitters, infusions, freshly squeezed juices and small-batch spirits. Appetizers and fresh pie are available to order daily and this is the ultimate bar for quiet conversation and a damn good cocktail.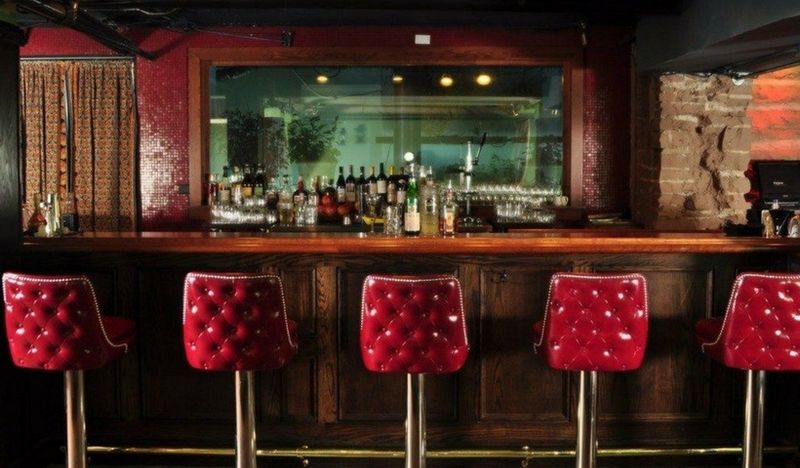 3. Hop Sing Laundromat, Philadelphia
Located in Philly's Chinatown, one has to know where to look to find this incredible bar, (hint-look for the metal gated doorway on Race Street) and one has to be dressed to impress in order to gain access. Visitors get taken inside by a doorman to a vestibule where the floor is coated in pennies and sat down in a church pew where you must hand over your identification for inspection.
Once passing that test, you head inside where you will sample some of the city's best cocktails and hopefully meet the owner who boasts very firm rules: no sneakers, no shorts, and no photos. Le, the owner claims to be from North Korea, although he is, in fact, Vietnamese by birth. Think about stepping into Hogwarts, pulling up a chair and sipping on one of the best cocktails you've ever had. Don't believe us? Try it yourself, just make sure you don't wear running shoes.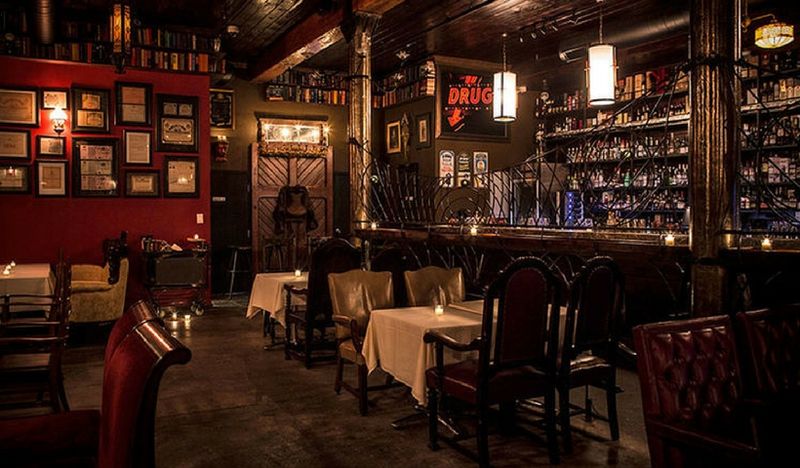 2. Canon, Seattle
It is the pinnacle of Seattle cocktail culture and Jamie Boudreau has made this cocktail bar into something so over the top, it is absolutely incredible. Walking in, the dark upholstery and antique cash register will immediately catch your eye and whether you are in a suit and tie or plaid shirt and jeans, you immediately feel welcomed.
The bar is stained with Angostura bitters, the barrel-aged cocktails served in glass flasks and the drink menu features over 100 different concoctions. The bartenders are superb, managing to balance the hard job of crafting each cocktail to perfection while doing so in a timely manner to serve so many patrons rapidly. There is a beautiful and extensive, almost drool-worthy collection of liquor and if you are a whiskey fan, this bar does not disappoint.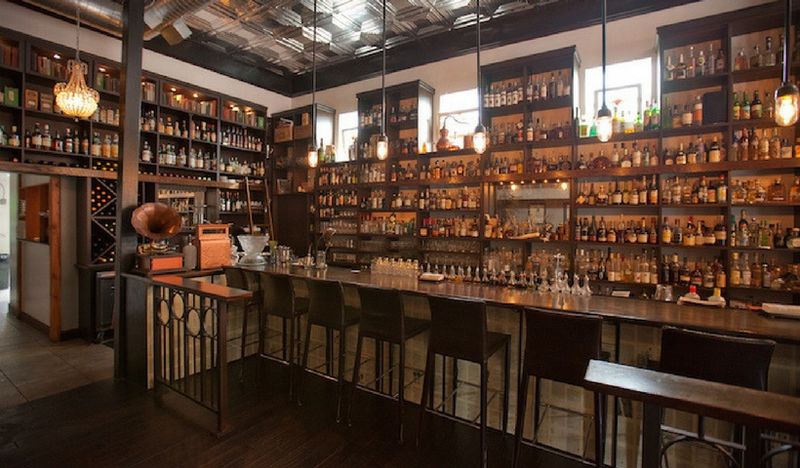 1. 365 Tokyo, Las Vegas
Good luck getting into this member only bar in Las Vegas, a Japanese-inspired bar located on the second floor of Inspire. This bar seats just eight patrons in a tiny room that is walled in on three sides by limo-tinted glass. Guests here are greeted with a bow from the lead barmen and his assistant, along with a warm scented towel, glass of cucumber water and cocktail menu. Much of the experience here is up to the guests, as they can choose which ice they want, the base spirit and even mixing technique.
We aren't just talking about shaken or stirred here though, these advanced techniques include frozen with liquid nitrogen, siphon-infused with botanicals or even smoked with your choice of wood. Luckily for those who don't know this much as cocktails, you can leave it up to the bartender to choose for you. Memberships are hard to come by, but we suggest jumping if you ever have the chance to visit this bar