Despite what the movies may have shown you, hostels can be a great and affordable way to travel across Europe. They're quick, efficient, and provide a no-thrills attempt at necessities. That's not to say they're rundown or dangerous, simply bare-bones, and only offering amenities at a fee. For instance, breakfast, towels, or a room that doesn't share a bathroom. (Don't worry, you still get your own bed and fresh clean sheets, as well as a place to lock up your belongings.)
By staying in hostels, many travelers have been able to afford longer vacations, while being able to see more sights. But aside from practical reasons, hostels serve as an interesting way to meet fellow travelers, to learn about the local scene, see what types of events might be taking place, and so on. In order to have your very own top-notch European experience, consider staying at any of these hostels:
6. Lavender Circus Hostel -Budapest, Hungary
Travelers can sleep in quirky vintage décor at this location. All while gaining access to some serious amenities on a budget. (Rooms average around 14 Euros per night, per person.) The well known stop hosts various common quarters, a kitchen (with free tea and coffee!), and doesn't charge for towels. When traveling you can get a great night's rest, get yourself clean, and even manage some relaxing time before heading back out to see the sights – which are located within walking distance of the Lavender Circus Hostel. Oh, and did we mention there's free WiFi? Perfect for Skyping everyone back home and letting them know what a stellar time you're having! Sounds like a win for anyone wanting to check out the beautiful Budapest sights.
5. The Babushka Grand Hostel -Odessa, Ukraine
Coming in with an even cheaper budget comes the Babushka Grand Hostel. (We're giving them extra points for the name.) Guests can stay privately for 11 Euros, or share with others for only 7 Euros – a bargain in hostel terms, especially for such a clean and well-maintained facility. It also comes with air conditioning, board games, and a kitchen that's fully equipped for cooking. A perfect combination for all your traveling needs – add in sightseeing to nearby stops, like the town's main streets and a beautiful opera house. And there's no curfew, so you won't get locked out for losing track of time.
4. The Independente Hostel -Lisbon, Portugal
Known as a "luxury" hostel, The Independente offers up seemingly fancy décor, but without charging a fancy price. The service, stay, and experience is all said to be pretty fancy, too. The kind of combination budget travelers are constantly on the lookout for. Dorms can be rented for around 11 Euros per person, with suites coming in at 85 Euros per night. Visitors can tend to business at the fax and copy machine, or stick to touristy activities and hop on a nearby train. After all they're only minutes away from sights like the Tagus river, downtown districts, castles, and more. It's also set on the boarder between two popular living districts, giving visitors access to either without adding excessive travel time.
3. YHA St. Briavels Castle -Gloucestershire, England
This stop brings together the perfect mixture of old classics with new trends. Not only is it an affordable hostel, it's an 800-year-old castle. And it's even prettier than you imagined. Each room holds its own set of charm, some even with rumors of being haunted. Check out their free library, rent a bike and head to the nearby park, or order a meal at their on-site restaurant. Staying in a castle doesn't come quite as cheap, however, stays start at 24 Euros, while private rooms come in at 74 Euros and above. However, it's a rate that still comes in much cheaper than most castle visits.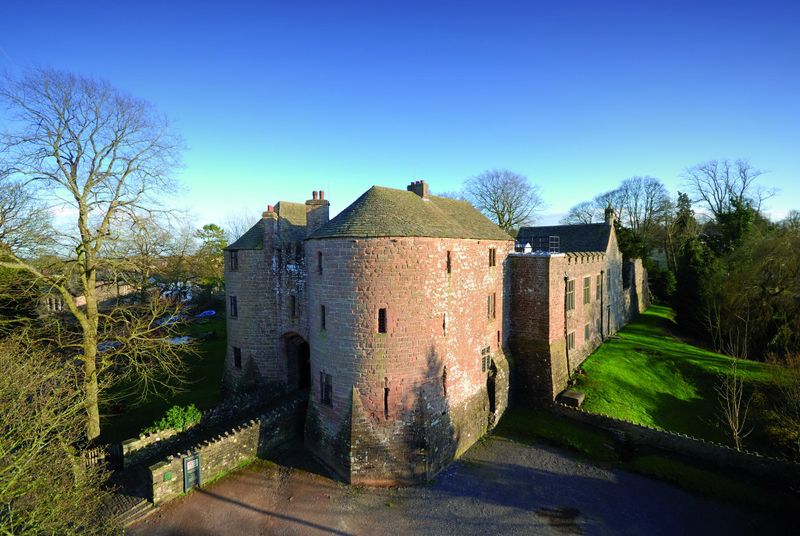 2. Kadir's Tree Houses -Olympos, Turkey
Yes this place is as cool as it sounds. With essentially cabin-like dwellings, guests can enjoy an adventure – and a comfy bed – all in one stop. Bonus: it comes with an awesome forest view, a perfect contrast to all that city walking, and is only a short trip away from Mt. Olympos, along with beaches and plenty of water. Kadir's Tree House comes in at 12 Euros a night (or 22 for a private room) and accepts credit cards – a welcome amenity in the world of hostels. Guests can park without worry, lock their items away in safe storage, or cool down at the bar. And even though its views might suggest otherwise, it's still close to the town's shopping center.
1. Kex Hostel -Reykjavik, Iceland
This stop is the perfect hostel for anyone looking to get away from Europe's traditional classic feel. Rather than its seasoned counterparts, the Kex Hostel comes with a modern twist, even offering up eco tactics, such as using recycled furniture. (Not that it looks it!) Its designer searched high and low (furniture came in from anywhere from Pittsburgh, to all across Europe) in order to create this incredible eclectic and modern mix. And it's been a hit. Folks are traveling from all over in order to stay at the hostel (at 21 Euros per night), have a drink at the bar, work out in the on-site gym, or even have their hair trimmed at the barbershop. Yep, it's on site too – which is a perfect way to catch up on your personal maintenance while on vacation.