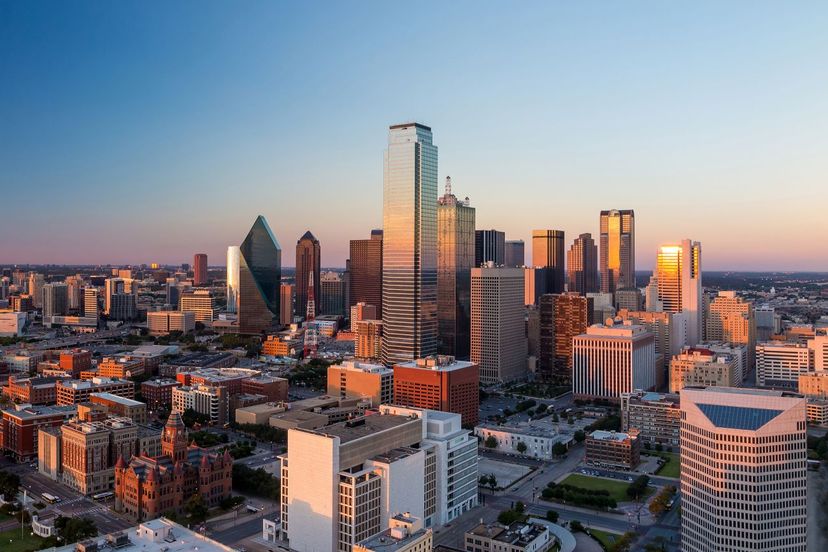 With so many worthwhile places to explore in and around Texas, Dallas tends to get overshadowed by its bigger, more popular brothers like Austin and Houston. This is a shame, as Dallas is home to some of the most unique history, art, and attractions available anywhere in the world.
As proof, below are five unique things to see and do in Dallas that can't be found anywhere else.
Site and Museum of JFK Assassination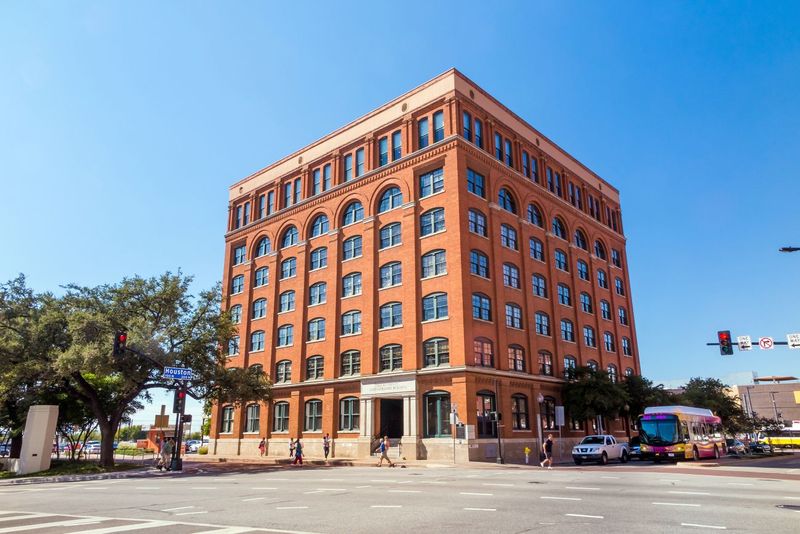 As home to one of the most tragic events in American history, Dallas hosts lots of attractions around the assassination of John F. Kennedy. Your historic tour can start at the site of the assassination itself, Dealey Plaza. Around the plaza, you can check out such landmarks as the Texas School Book Depository, the Grassy Knoll, and Elm Street. While these landmarks might otherwise seem unspectacular, the fact that they belong to such an important piece of history gives them an air of uniqueness. Moreover, these landmarks have mostly been left unchanged, making you feel like you've stepped back in time.
After getting your fix of the landmarks outside, you can head to the JFK assassination museum inside the former Texas School Book Depository. Opened in 1989, the museum chronicles the life, achievements, and assassination of JFK from historical, social, and cultural perspectives. You can check out more than 60,000 artifacts, including hundreds of photographs from the scene, analysis of the film of the tragic event, and a deep dive into the many conspiracy theories surrounding JFK's assassination. You can even see the exact window that Oswald fired from.
House of Blues Dallas
Keep the good times rolling by checking out the House of Blues. The House of Blues is home to live music, original folk art, and delta-inspired cuisine. Considering it's deeply influenced by southern tradition, the venue hosts plenty of folk- and blues-heavy musical performances. Heavily inspired by Juke Joints, the establishment has plenty of hand-painted signs and decor adorning its walls. In addition to the aesthetics and musical performances, the House of Blues serves authentic southern cuisine. This includes New Orleans jambalaya and gumbo, Lowcountry shrimp and grits, house-smoked Carolina pulled-pork barbeque, Memphis-style baby back ribs, and Delta fried chicken.
With either a group of friends, your loved ones or just by yourself, a night out to the House of Blues is an absolute staple when visiting Dallas.
Deep Ellum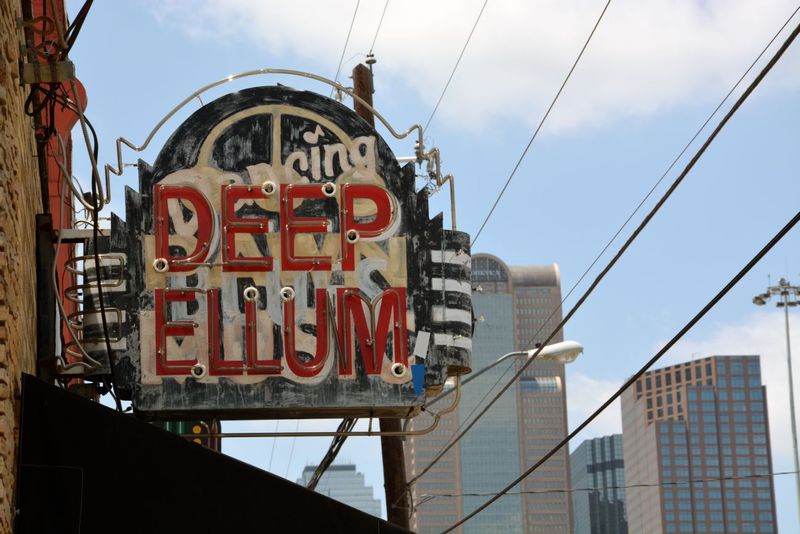 If you rather not stick to one place, you can check Deep Ellum. Named after the neighborhood's main artery Elm Street, Deep Ellum offers plenty of live music, good eats, one-off shops, and groovy bars to take a load off.
Considering it's been an entertainment district since the 1880s if you can think of a blues legend, there's a good chance that they've played at one of the many clubs and live venues at some point in the district's history. Blind Lemon Jefferson, Leadbelly, and Bessie Smith are just a few of the iconic blues legends to lend their sounds to roaring crowds in the 1910s and 1920s. More recently, venues in Deep Ellum have hosted plenty of household names from the 90s and 2000s. For example, Trees Dallas hosted such musical acts as Nirvana, Snoop Dogg, The Flaming Lips, Death Grips, Daughter, The Wailers, Nick Jonas, and Run the Jewels. If music isn't at the top of your priority list, you'll be happy to know that Deep Ellum has a slew of restaurants. There are options for ramen, tacos, sushi, and southern comfort food, along with craft breweries/distilleries.
Zero Gravity Thrill Amusement Park
There are regular amusement parks. Then there's Dallas's Zero Gravity "Thrill Amusement Park". Founded in 1992, the park's single goal is to be the most extreme amusement park in the world. A quick glance at the names of these extreme thrill rides — Bungee Jump, the Nothin' But Net, Texas Blastoff, the Skycoaster, and the Skyscraper — indicates that the park has already achieved it.
Due to the intense nature of their rides, Zero Gravity requires patrons to sign a one-page release form before getting on any of them. If that sounds off-putting, you can take some refuge in the fact that Zero Gravity claims to be incident-free in its nearly two decades of operation. If you're looking for something more than just a mediocre roller coaster, Zero Gravity breathes new life into the traditional amusement park experience.
Dallas Arts District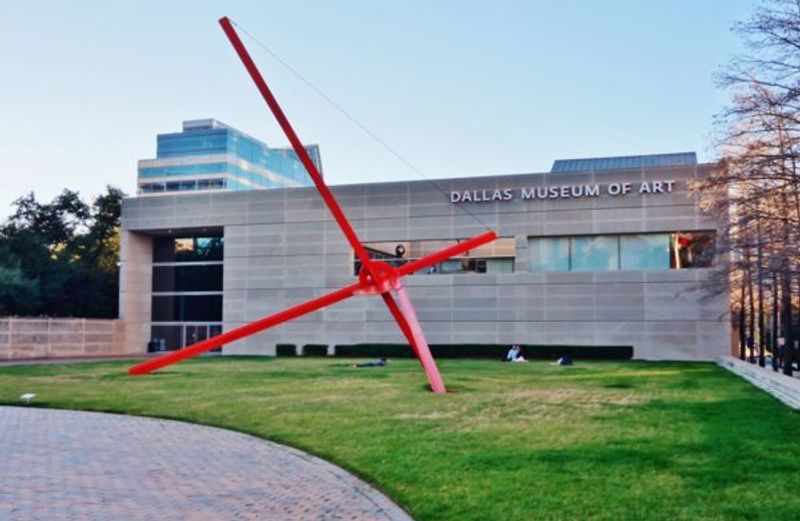 No matter your interests, you're bound to find something to tickle your fancy somewhere in the Dallas Arts District. Spanning 68 acres and 19 contiguous blocks, it's the largest urban arts district in the United States. There are enough museums, restaurants, and theaters in the district to occupy an entire trip to Dallas. Highlights include the Dallas Museum of Art, Nasher Sculpture Center, Crow Museum of Asian Art, and AT&T Performing Arts Center. At any one time, you can find enthralling performances and shows at any one of these venues.
If you're not sure where to start, there are plenty of walking tours available. These tours can help you get your bearings and see what's available. Depending on when you're visiting Dallas, you can experience one of the district's famous Block Parties. These parties attract more than 50,000 people every year.