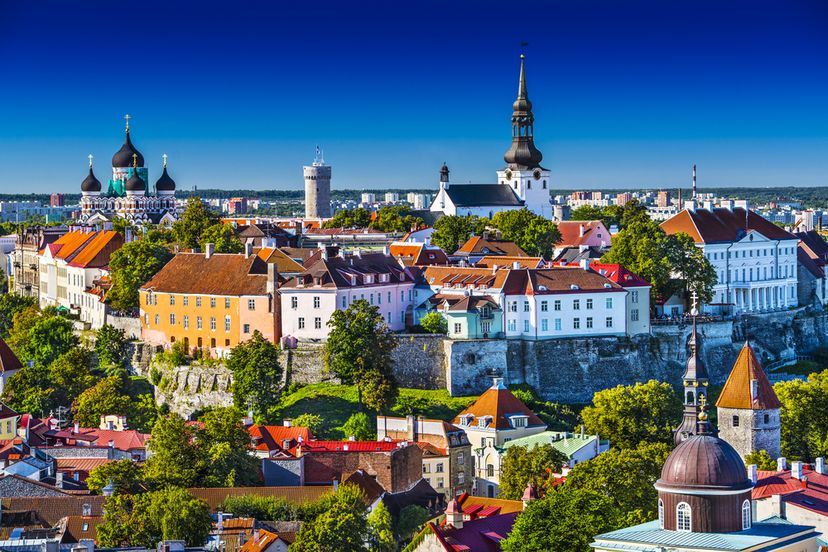 Lonely Planet's 2016 Best of Travel has included the country of Estonia and it's not hard to see why. Its uniqueness is what sets it apart, although sharing a similar geography and history with Latvia, it's cultural worlds away. The sparsely populated countryside is drawing visitors from all over the globe to explore its medieval towns, swathes of forests, beautiful national parks, sandy white beaches and incredible museums and galleries. Discover 8 things to see and do in this hot new tourist destination.
8. Visit the Alatskivi Castle
This castle originally dates back to the 16th century and was rebuilt between 1876-1885 by Baron von Nolcken, who was inspired by the royal residence of Balmoral in Scotland. The building is thought to be one of the most beautiful neo-gothic manor houses in the Baltics with its protruding towers with cone-shaped roofs. The surrounding estate encompasses 130 hectares of parkland which is open to the public, filled with oaks, ashes, maples, and alders.
This tourist site boasts a visitors center which gives an overview of the castle and its renovation along with a nature center, museum, and a great restaurant. Visitors will be privy to tour guide services, hiking trails and heritage guides to keep you informed about the surrounding area. Tours take about an hour and opening hours vary, depending on the season.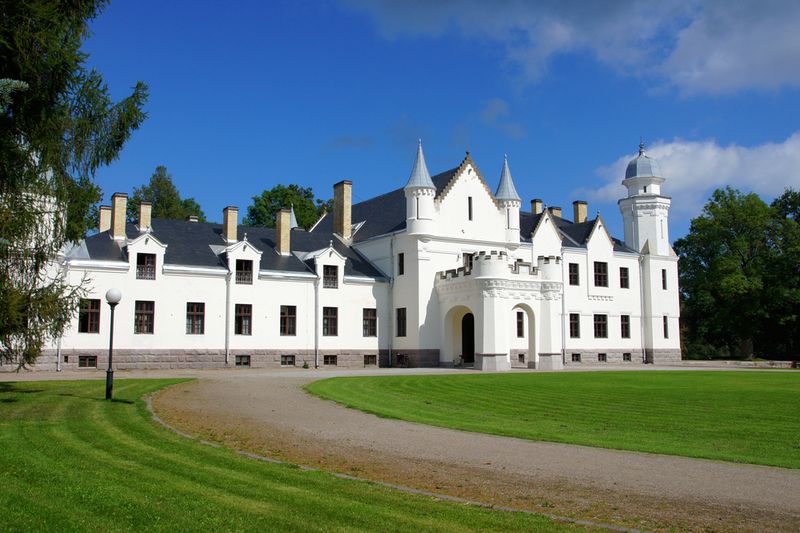 7. Discover Viljandi
This quaint little town sits in Southern Estonia and happens to be the capital of folk music. The town looks more like a postcard than real life as it overlooks a picturesque lake and is home to the impressive hilltop ruins of the 12th-century castle of the Teutonic Order. Think cobblestone streets, ancient oak trees, and charming locals.
Visit during the last weekend of July to attend the country's largest annual music festival, during which concerts are held both within the castle and other venues around town. This small town doesn't just appeal to folk music lovers, but for those visitors who enjoy parks, beautiful views and an atmosphere that feels both ancient and modern at the same time.
6. Visit Saaremaa Island
The territory of Saaremaa has been inhabited for the past eight thousand years, and the people have seen battles and been ruled by many different countries. The only city on this island is home to an intact medieval fortress, which has been turned into a museum where visitors can learn about the history of the city, explore the interior of the castle and learn about torture instruments and dungeons.
Expect to see plenty of stone fences, thatched roofs, and working windmills on this island as this island has retained its uniqueness thanks to its location and isolation. Visitors can stay at awesome spa resorts, explore national parks, visit the meteorite crater or attend one of many cultural events that happen on the island all summer long. It's hard to stay away from this island for very long thanks to its beautiful views, stunning castle and friendly vibes.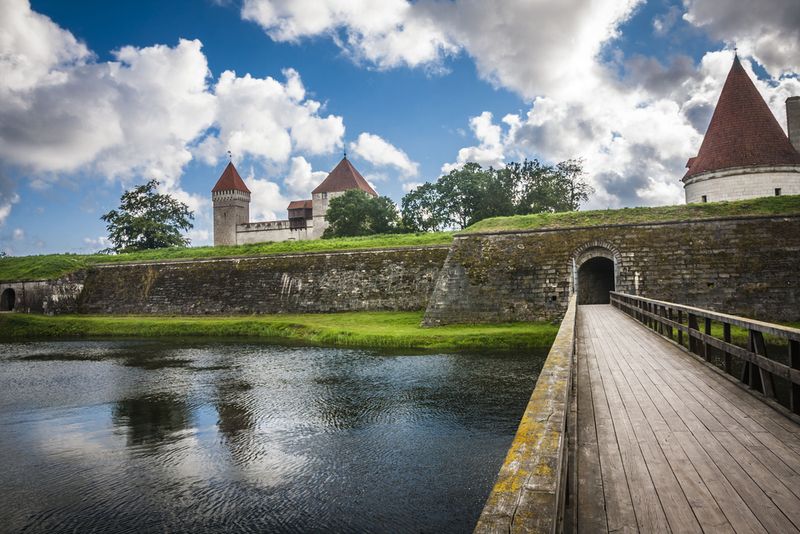 5. Explore Tallinn
Tallinn's medieval old town is known all over the world for its well-preserved completeness and authentic Hanseatic architecture. Expect beautiful surroundings, a rich cultural scene, an abundance of restaurants and cafes, plenty of galleries and an enchanting atmosphere. Wander the cobblestone streets that are dotted with medieval churches, merchant houses and barns, and warehouses that date back to the 11th century.
If you visit during the summer make sure you make your way to the Town Hall Square where it is home to several outdoor cafes, concerts, and fairs. In the winter the town square is transformed into a beautiful Christmas market. Head to the History Museum where you will find a permanent collection entitled "Spirit of the Survival", an exhibit that traces the history of Estonia over the past 11,000 years with a series of interactive displays. Or head to the Seaplane Harbour Museum, one of Europe's most exciting museums.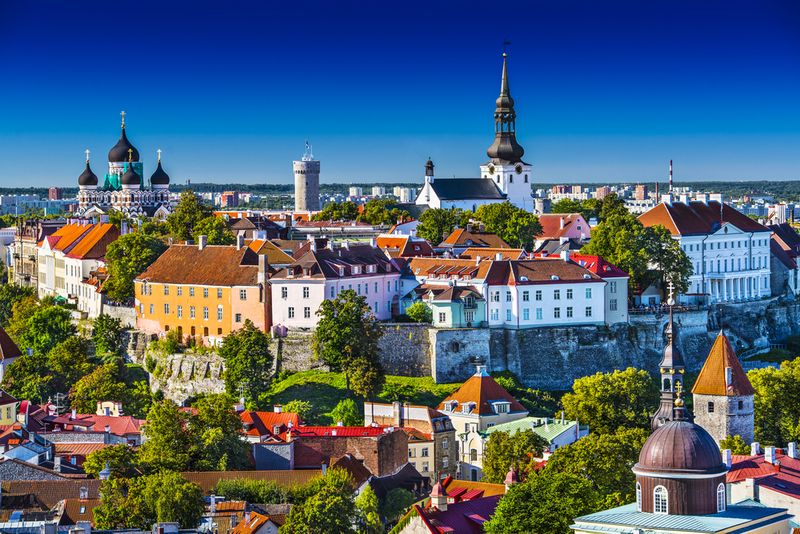 4. Explore Lahemaa National Park
It is Estonia's largest National Park, sitting at 725 sq. km of unspoiled land featuring coastal and inland scenery. It is here where you will find stony and sandy seashores, pine forests, rivers cut into limestone cliffs, picturesque bogs and many geological, historical and architectural monuments. Exploring the national park by bicycle is the recommended way as the nature trails are truly incredible.
Stop by the visitor's center in Palmse, look at the forest museum in Sagadi or take part in the activities at the nature center in Oandu. There are cozy guesthouses, remote campsites and restored manors to stay at throughout. Wildlife is abundant here and includes brown bears, lynx, wolves, 222 different types of birds and 24 species of fish. A true wilderness adventure.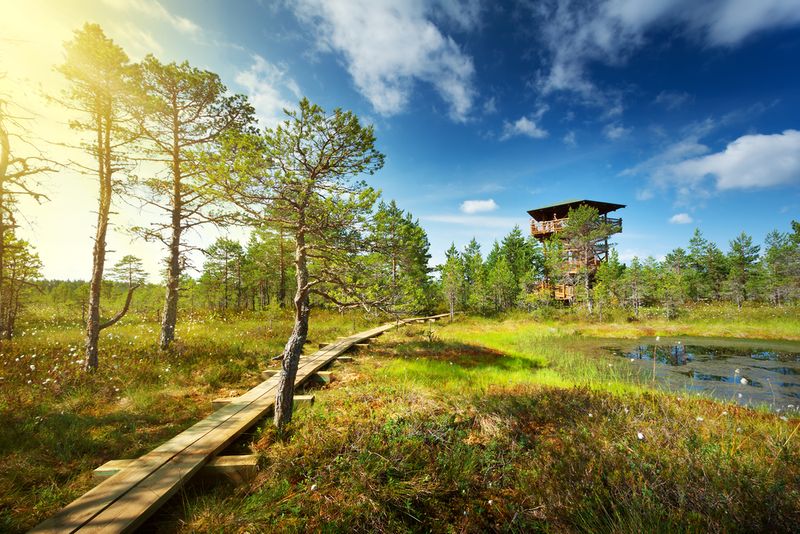 3. Estonian Open Air Museum
Located just a short drive away from the city of Tallinn is the Estonian Open Air Museum, a museum that showcases the country's rural architecture and way of life. This life-sized reconstruction of an 18th century rural/fishing village comes complete with a church, inn, schoolhouse, a fire station, and many farms. The 14 farms in the museum provide an overview of how families from different strata of society lived in the 18th, 19th and 20th centuries.
The museum is open year-round and visitors can buy handicrafts, ride horses and even try traditional Estonian dishes at the tavern. There are traditionally dressed guides throughout the museum to answer any questions and give demonstrations of traditional Estonian dances.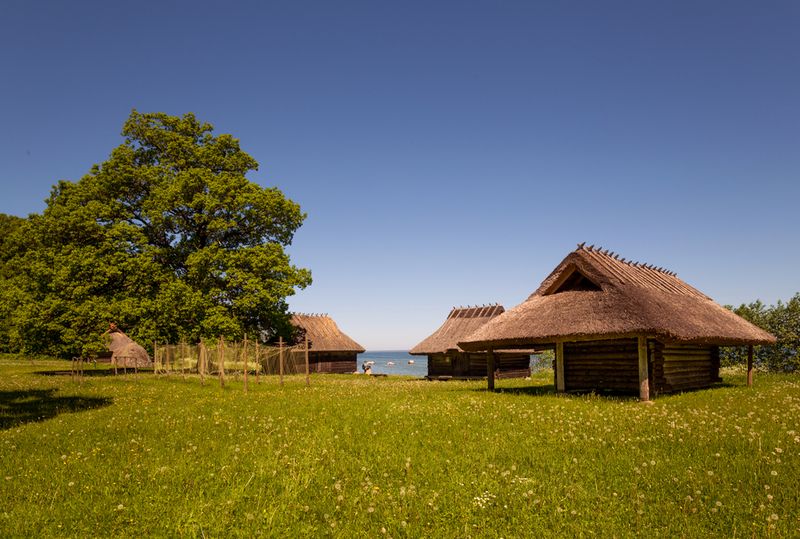 2. Visit the AHHAA Science Centre
This fun and interactive science center has been attracting visitors since 2011 and promises to be a day full of learning and fun, no matter what age you are. This isn't a place where you spend your time looking at things hidden behind glass, this is an interactive experience, one that starts as soon as you buy your ticket and they scan your fingerprint for biometric access. Expect to take a turn on the cable-riding bike, a photo booth that activates when a rubber balloon bursts, a hoist for kids and much more.
Discover the rooms that house mirror mazes where one can get easily lost, numerous aquariums, large ant farms and more. Head to the Science Theatre where young folks in lab coast cause fires and explosions, all in the name of education. The Planetarium Show costs extra but is definitely worth it as the projector shows stars not only above you but under your feet in a 360-degree display.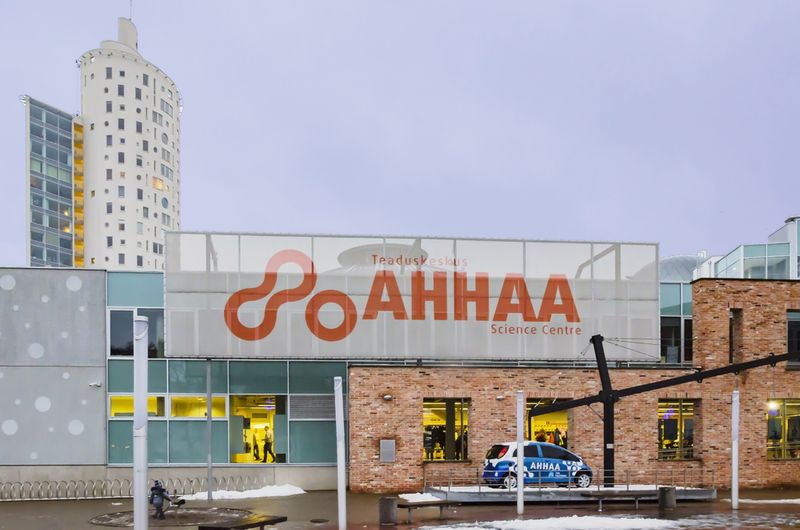 1. Visit Parnu
This beautiful historic seaside city is located in the southwestern part of Estonia. It is here where you will find white sandy beaches, shallow waters, concerts, festivals and more. Parnu is often referred to as Estonia's summer capital and it's easy to see why. The beautiful beach promenade is the perfect place to walk or rollerskate while plenty of playgrounds and water fountains attract families.
Parnu is where visitors will find versatile architecture, beautiful parks and courtyards, numerous art galleries and centers, handicraft workshops and easygoing locals. There are numerous festivals that take place here during the summer months from music festivals to art festivals. Make sure you book your accommodations and reserve your tickets early if you planning on visiting Parnu during the summer as the number of people increases six times higher in the hottest beach time.