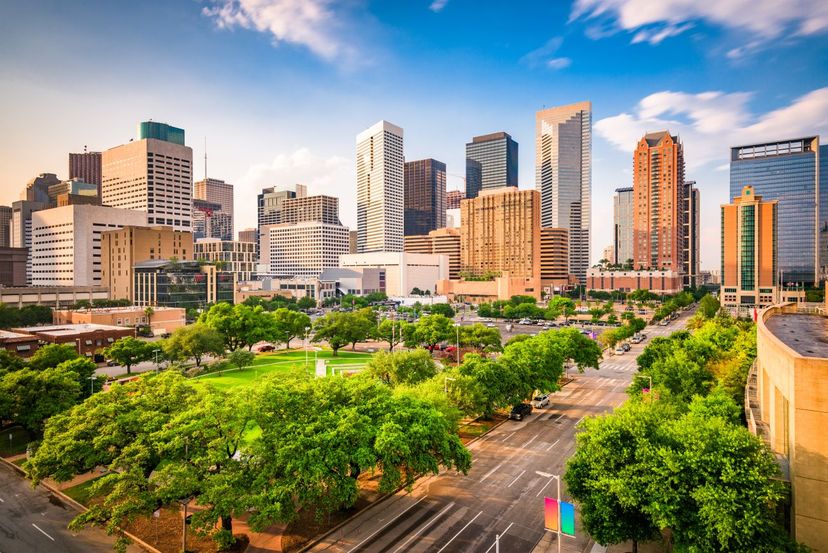 Everything is bigger in Texas, including its attractions. Bigger in entertainment, bigger in taste, and bigger in variety. In fact, you would be hard-pressed to find a city with a wider selection of things to do and see than Houston, Texas.
To give you a peek into the fun to be had during your next visit, below are five essential things to do and see in Houston.
Houston Livestock Show and Rodeo
You can't visit Texas and not attend a rodeo. If you're visiting Houston between late February and early March, you can join along with the hoards of hollering fans flooding NRG Stadium to cheer on daily rodeo shows. These shows include bull riding, steer wrestling, bareback riding, tie-down roping, and barrel racing. Also featured during rodeo season are livestock shows. These shows consist of livestock auctions, calf scrambles, and horse shows. Keep in mind that rodeo shows run on a tight schedule. They start at 6:45 p.m. on the weekdays and 3:45 p.m. on the weekends. Ticket prices and availability vary, so check out Houston Livestock Show and Rodeo's website for the most up-to-date information.
Even if rodeos may not seem like your thing, the local spirit surrounding the event makes it well worth checking out. Plus, worst-case scenario, there are many other attractions, activities, and events surrounding the event that you can fall back on. This includes an amusement park, concerts, parades, barbecue contests, and trail rides.
2
Space Center Houston
To allow people to come and see the facilities behind such a monumental historic feat as the Apollo 11 Moon Landing, NASA created the Space Center Houston visitor center. You can walk through replicas of the space shuttle Independence and space station Skylab, get your hands on a rock from the moon, and even meet an astronaut.
For real space enthusiasts, there's the option to sign up for the Level 9 tour. This tour offers an in-depth look at the behind-the-scenes operations at the Johnson Space Center. Although only a very limited 12 tickets are sold per day, this tour provides exclusive access to such things as the center's Buoyancy Lab, the ISS Mission Control, simulation labs, and other areas off-limits to regular tours. If you choose this tour, make sure to set aside four to five hours out of your day. For a less in-depth, more convenient way to check out the Houston Space Center, sign up for a NASA's Space Center Houston and City Sightseeing Tour. This tour includes free admission to the space center, as well as a bonus 1.5-hour open-air bus tour around Houston.
3
Galveston
With plenty of sand to walk through, sun to soak in, and seaside Galveston restaurants and shops to explore, a quick, hour drive to the beach town of Galveston is the perfect way to spend a day. If you're fortunate enough to visit during the warmer months, the beach is must-see. In fact, it offers shallow, turquoise water stretching out as far as the eye can see. Between dips in the water, you can take a walk to the nearby Pleasure Pier for some Instagram-worthy moments. If twiddling your thumbs on the beach doesn't interest you, explore the town's deep history, restaurants, shops, and other offerings. Other attractions worth checking out include the Ocean Star Offshore Drilling Rig and Museum, the Texas Seaport Museum, the Strand Historic District, and Moody Gardens.
If you don't have a full day to dedicate to visiting Galveston, you can just take an organized tour to the island. For instance, the Houston Sightseeing Tour and Galveston Day Trip tour. It comes with a 90-minute double-decker bus tour of main attractions around Houston, as well as transportation to and from Galveston.
4
Buffalo Bayou
If trails, open sky, and plenty of open space sound like a good time to you, then a visit to Buffalo Bayou is a must. Founded in 1986, the Buffalo Bayou Partnership (BBP) has since implemented more than $200 million in improvements for the redevelopment and stewardship of the waterfront. They have spearheaded award-winning capital projects, protected land for future parks and green space, constructed hike and bike trails, and operated comprehensive clean-up and maintenance programs.
In 2015, BBP completed the $58 million Buffalo Bayou Park project. This 160-acres of green space lies west of downtown Houston. It includes:
Beautiful gardens;
Native landscaping;
Hike and bike trails;
Paddle craft and bike rentals;
The go-to dog park in the city;
Public art;
A creative nature play area;
Two visitor centers and;
Gathering places for visitors to picnic, relax, and enjoy outdoor activities.
Together, these different activities, attractions, tours, and programs attract tens of thousands of visitors each year.
5
Original Ninfa's on Navigation
If you had the chance to eat in a restaurant that was created when Texas was still part of Mexico, would you do it? Of course, you would!
Opened in 1973 — when Texas was in fact still part of Mexico — Original Ninfa's offers a truly unique dining experience. While the authentic decor and atmosphere may be what first pull you in, the food itself is what will make you ultimately stay. From the stiff and delicious margaritas, to the colorful chile con queso, to the perfectly charred fajitas, you're bound to be delighted no matter what you order from the menu. While Original Ninfa's on Navigation was sold to new ownership in 2005 after the passing of creator Mama Ninfa in 2001, it still retains the original flavors, atmosphere, and heritage that made it famous in the first place.
Ninfa's Uptown got their shades and heaters in the nick of time for Game 3!! Join us tonight on the patio and in the bar area to watch the @astros #TakeItBack with Happy Hour cocktails and taco specials running throughout the entire game! ?⚾️? pic.twitter.com/ZLvf81C6aL

— The Original Ninfa's (@ninfasoriginal) October 25, 2019