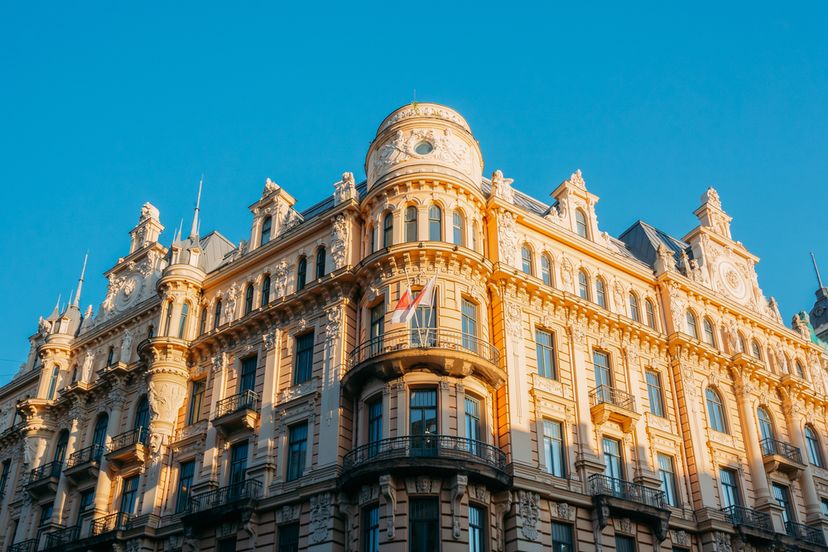 Lonely Planet named Latvia as one of the best places to travel in 2016 and it's easy to see why as this country bursts with sea, lakes, woods and endless opportunities for exploring medieval towns and castles. If you are looking to escape the hustle and bustle of everyday life, this country offers unspoiled nature to explore, cobbled streets to walk and incredible cuisine to dine on. Discover something different here, whether you want to play in the sand dunes or jump from a cable car naked, it seems like anything is possible in Latvia. Here are 10 suggestions for your next visit to Latvia.
10. Stay at the Baltic Beach Hotel and Spa
The unique location in the dune area makes this hotel perfect for the ideal relaxation getaway. The hotel boasts 165 rooms that boast either a sea or garden view and houses the largest certified SPA center in the Baltic States. Guests won't go hungry here with their choice of three different restaurants offering elegant cuisine, and a total of three bars.
There are over 400 treatments here to relax and rejuvenate guests and a variety of amenities including a Russian steam bath, old wood sauna, ice fountain, a shower of impressions and an amber bath. The grounds are delightful, the service is impeccable and it will a stay to remember in Latvia.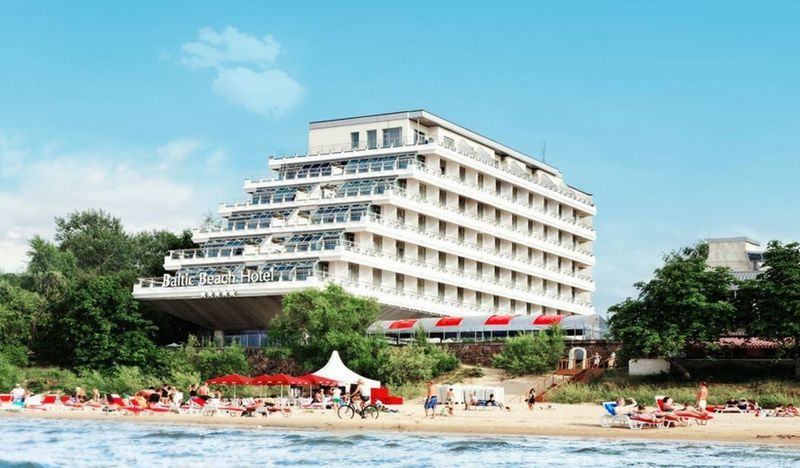 9. Visit the Castles
Latvia is absolutely loaded with castles, over thirty of them to be exact and exploring some of them should be high on the list for visitors to this country. One of the first stops should be to Turaida castle where this impressive building rises above the green landscape like a ship built of red brick. Visitors can walk along the castle ramparts and explore the miles of hiking trails on the grounds.
Bauska Castle consists of two parts, the Medieval Castle and Ducal Palace- a rare example of a Renaissance Palace in Latvia. The Medieval part boats a 22-meter-high tower that gives superior views from the top. Cesis Medieval Castle is one of the most significant castles in Latvia as the Livonian Order for several centuries has its center here and Krustpils Medieval Castle is one of the best-preserved castles in Latvia, and both deserve a visit.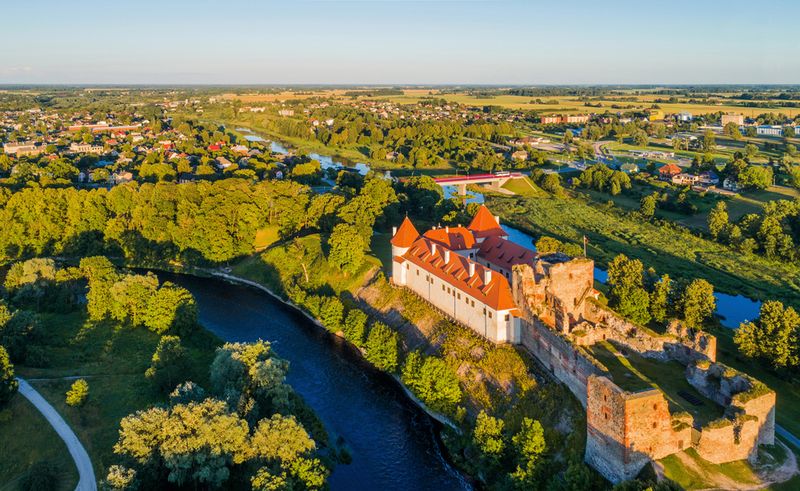 8. Visit Slitere National Park
If you are an avid hiker, Latvia has no shortage of trails to choose from and the Gauja National Park is one of the best places to do so. The sandstone outcrops and the caves that are found here are simply incredible. Approximately one-third of all Latvian natural preserves and more than 500 cultural and historical monuments can be found here. The
Ligatne nature trails are the favorite of many as visitors will be privy to all sorts of wild animals including bear, lynx, elk, bison and red deer who have been rescued from all over Latvia. The best part of the time to visit is in the spring when the bird-cherries bloom and the ancient valley becomes almost entirely white.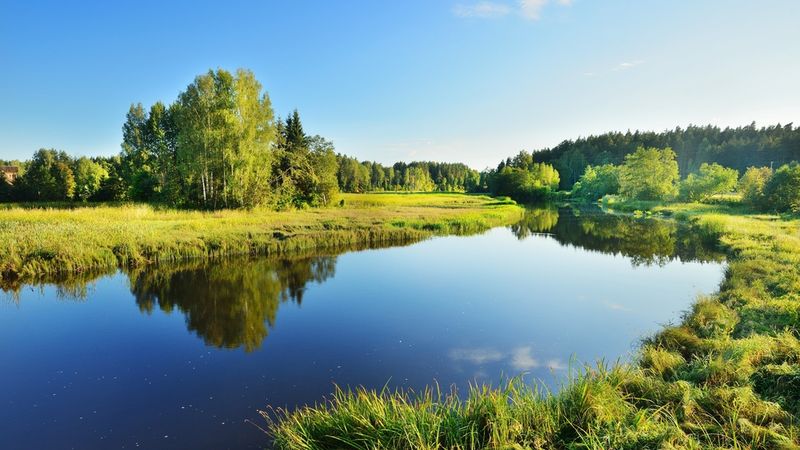 7. Haggle at the Riga Central Market
When construction was completed in 1930, the Riga Central Market was one of the largest and most modern marketplaces on the European continent. During WWI the pavilions were actually used as zeppelin hangers and now serve as meat, produce, fish and dairy markets. These pavilions are not the only thing that makes this market unique, also present here are old warehouses that have been turned into a hip, arts and entertainment quarter.
Here visitors can buy Latvian-grown food and homemade products as well as exotic fruits and spices. It is all hustle and bustle here and although it isn't as easy to haggle with stall owners as it once was, you are encouraged to try your luck. Make sure to check out the outdoor stalls and stands as well as the night market.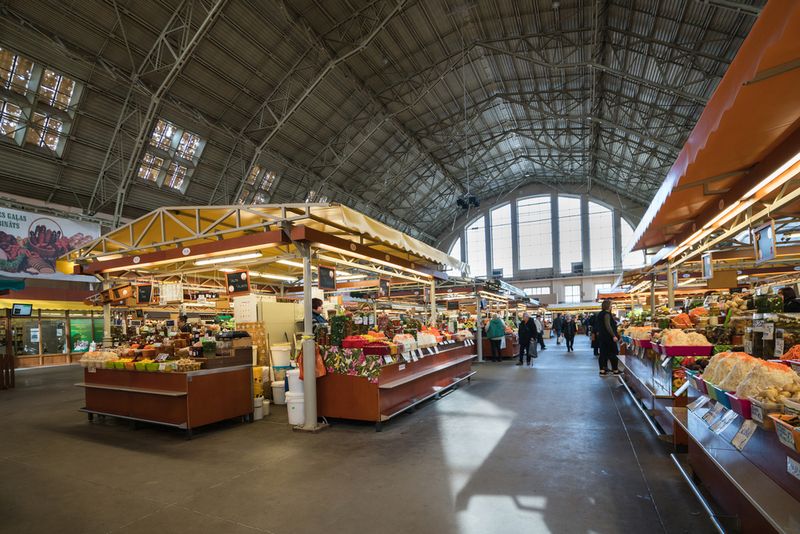 6. Dine at Kasha Gourmet
Not quite a restaurant, yet not quite a café, patrons who choose to dine here are the chef's mercy. Tasty, gourmet and cozy are all words used to describe the atmosphere and experience one has here. Chef Dennis Ivankovs is the man in charge here and with over 20 years of international experience he creates the recipes to be simple and sincere. With a big emphasis on everything being made on site, you can expect the freshest and most local products.
The interior is a splash of light meets dark with metal, wood, and stucco all playing a part, as well as the black and white photos adorning the walls. This isn't just a place for romance though, kids are welcomed with their own menu and special kids corner with a mini-kitchen. Coming here once is never enough and visitors to Latvia should not miss out on this awesome dining experience.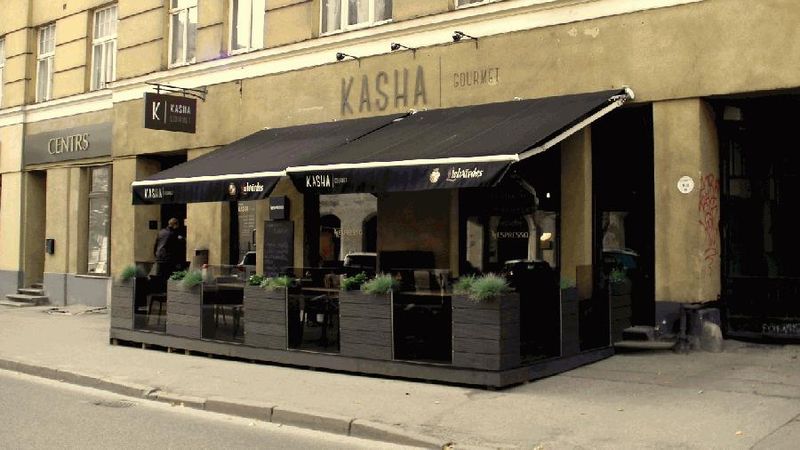 5. Visit the Riga Art Nouveau Centre
This museum is one of a kind, in fact, it is the only museum in the Baltics that presents a complete picture of the historical heritage of Art Nouveau. Although it is one of the youngest museums in Riga it has done an absolutely fantastic job recreating the authentic interior of a 1903 home, right down to the door and window handles.
One of the best parts of this museum is where it is located, in the Art Nouveau District which features incredible houses and designs. There are a total of 40% of buildings in the center of Riga which belong to art nouveau, more than any other European city. This designated UNESCO World Heritage Site is under protection now and visitors will be able to enjoy these buildings for centuries to come.
4. Explore Kuldiga the "Latvian Venice"
This perfectly preserved medieval town in the western part of the country is well worth exploring even though the castle is long gone. The city is virtually unchanged, from its centuries-old wooden buildings complete with red clay roofs to its cobbled streets and river that flows through the town. Don't miss the small waterfalls in the center of town, whether you catch the sunrise in the winter or take a dip with the locals in the summer.
The Kuldiga District Museum is also worth exploring, recently renovated the museum is housed in a gorgeous wooden building complete with views of the Ventas Rumba. The exhibits are spread over three floors and include a replica of a fully furnished home. Also worth checking out when you are here are the Riezupe Sand Caves, the longest underground cave labyrinth in Latvia and can be explored to a depth of two kilometers.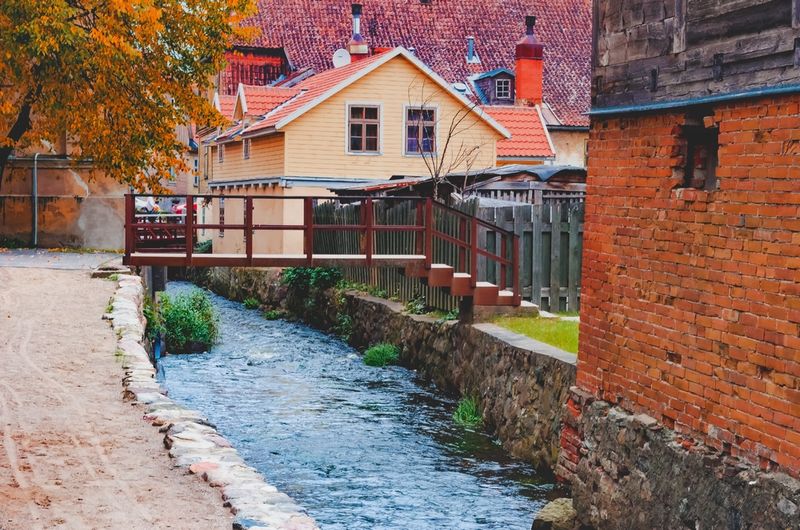 3. Spend a Night in Karosta Prison
It may be one of the world's most unique hotels, a prison that has been converted into a hotel. According to history, many prisoners died in this hotel, most shot in the head and many consider it haunted. Not only do guests here get to spend the night in a prison cell but they will be treated as inmates.
After signing a lengthy agreement which allows staff to force you to do physical exercise and cleaning if you disobey their orders you are shown to your room, complete with iron bars and not much other than a bed and toilet. Don't despair though, the service is world-class and if you can't stomach the thought of eating prison food and sleeping in a cell, there is always the daytime tour you can take.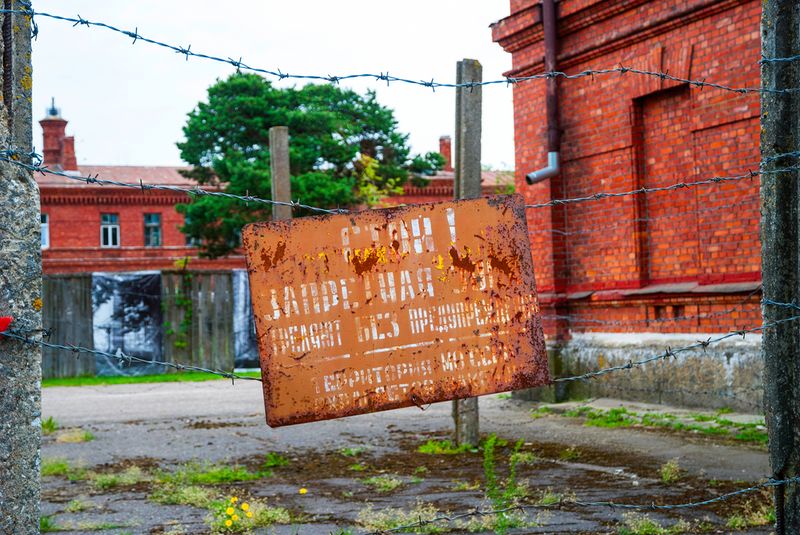 2. Wander through Slitere National Park
A great way to explore the beautiful landscape of Latvia is to head to Slitere National Park. Sea lovers will enjoy the coastline complete with sandy beaches and long chains of dunes. There are several trails throughout the park whether you are hiking, driving or cycling. Those looking for wildlife can come face to face with rare and protected reptiles such as swamp turtles and copperheads.
It is worth checking out the Slitere lighthouse that is located on the steep slope of the Blue Hills as it's the second oldest Latvian lighthouse, the highest above sea level and the furthest inland. Visitors can take in the view from the top of the forests, seashore and ships and explore the different floors which feature information on the nature of the park.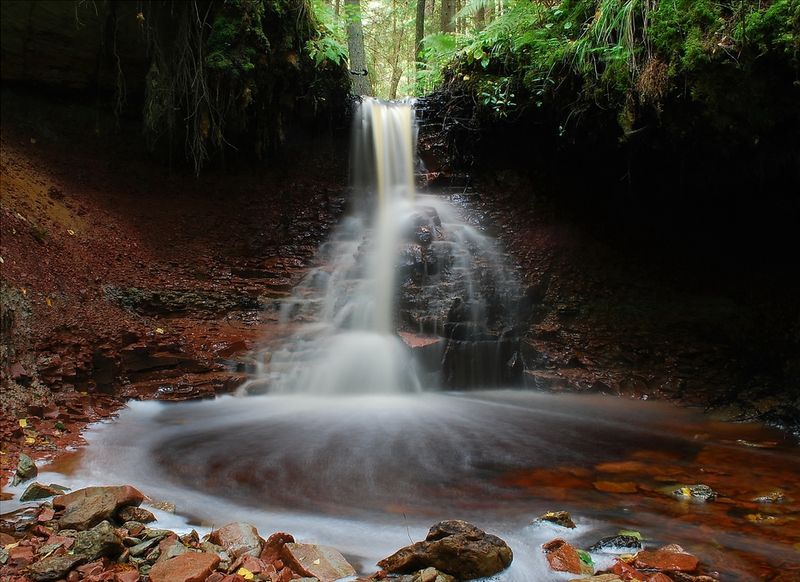 1. Adventure Sport in Sigulda
There is no shortage of adventure sports to partake in when visiting Latvia. Head to Sigulda where the opportunities are endless. Visit the bobsled track that was built for the Soviet team and fly down the track whether you visit in the winter or summer.
 Tarzan Adventure Park is a great place to take the kids as there is a ropes course, tube sliding, climbing wall, archery and more; enough activities to burn all the energy out of them. If you are really feeling adventurous though try the Cable Car Bungee Jump where daredevils jump from the cable car that glides over the Gauja River, a jump of 43m that some choose to do without any clothes on.