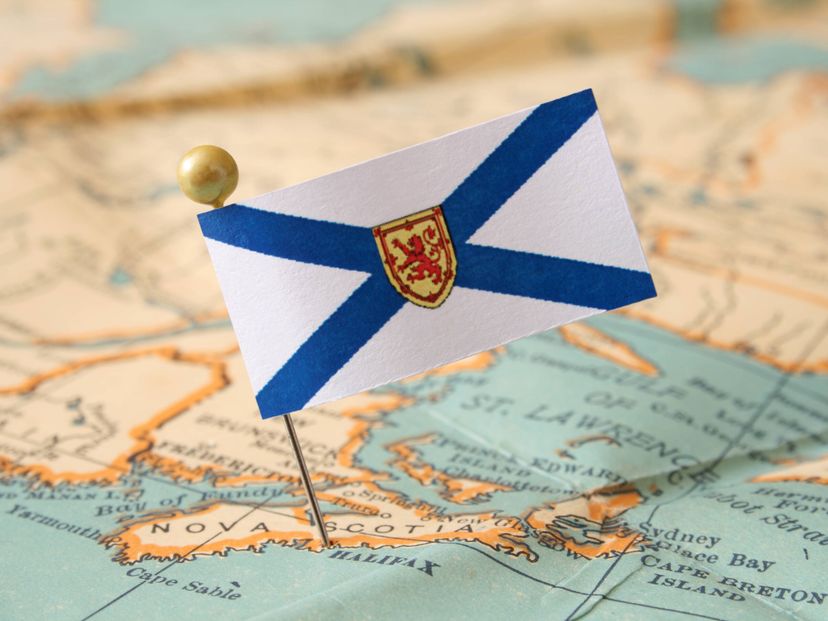 There is nothing quite like the breath-taking sites and warm hospitality of the East Coast. Nova Scotia is the perfect getaway for couples, families, and solo travelers alike and has a variety of activities and attractions whether you're visiting for the cuisine or the outdoors. From delicious food and drink to the beautiful trails and the quaint towns, we've rounded up the top 20 things to see and do in Nova Scotia, Canada.
1. The Cabot Trail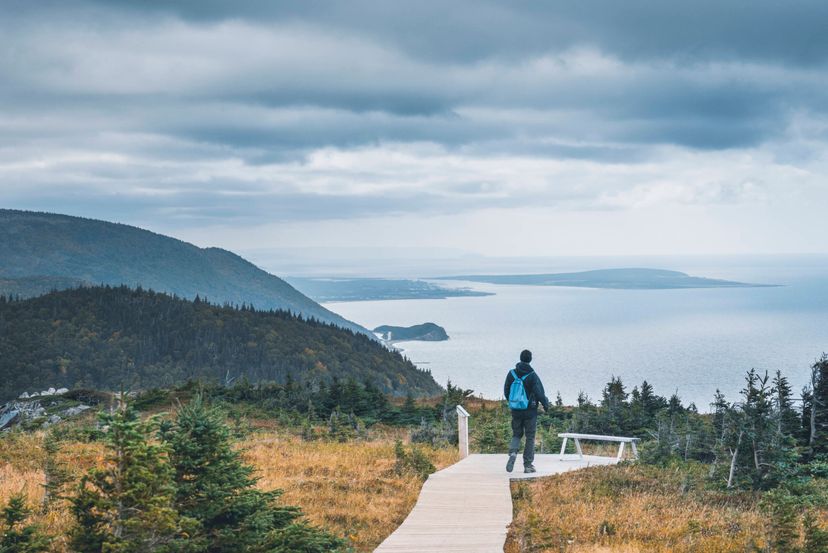 The Cabot Trail is 580 kilometers long, so while we're not suggesting you hike or bike the whole thing (unless you're into that!), it is quite the experience to see the fall colors, dine in restaurants along the trail, and take in some of the highland culture and music. You can hike portions of the coastal trail on your own if you visit Cape Breton Highland National Park or take a guided hike if you're inexperienced or want to learn more about the local history. Alternatively, you can drive the entire trail in about 8 hours by car or motorcycle, if you've got a bike!
2. Peggy's Cove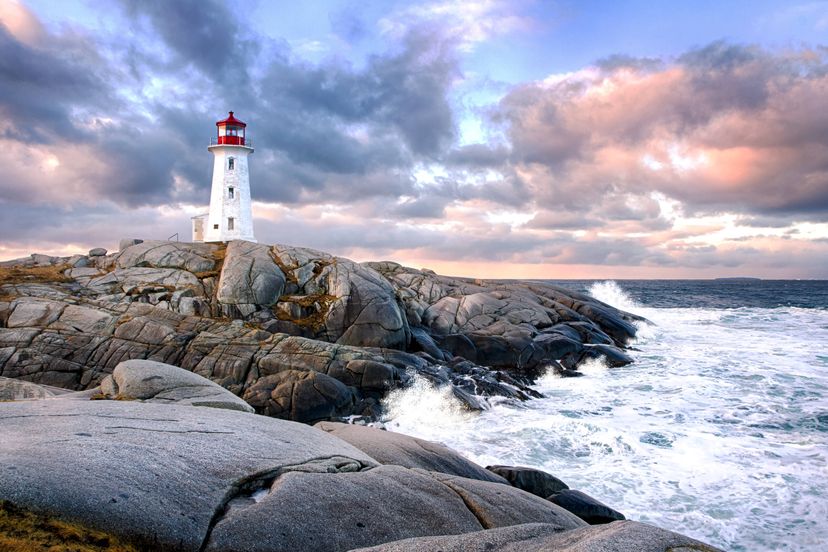 Peggy's Cove Coastal Region is way more than the iconic lighthouse, though you don't want to miss Peggy's Point lighthouse and surrounding village. Known as nature's playground, this region is the perfect place for kayaking, hiking, birding, whale watching, golf courses, and pristine beaches. There's enough to do here to spend two or three days with enough fresh seafood restaurants and cozy cottages and bed and breakfasts to make your time there comfortable. Peggy's Cove is also a great place to head out on the water for a wildlife tour to see birds, puffins, seals, turtles, and fish, so book a tour while you're in the area.
3. Whale Watching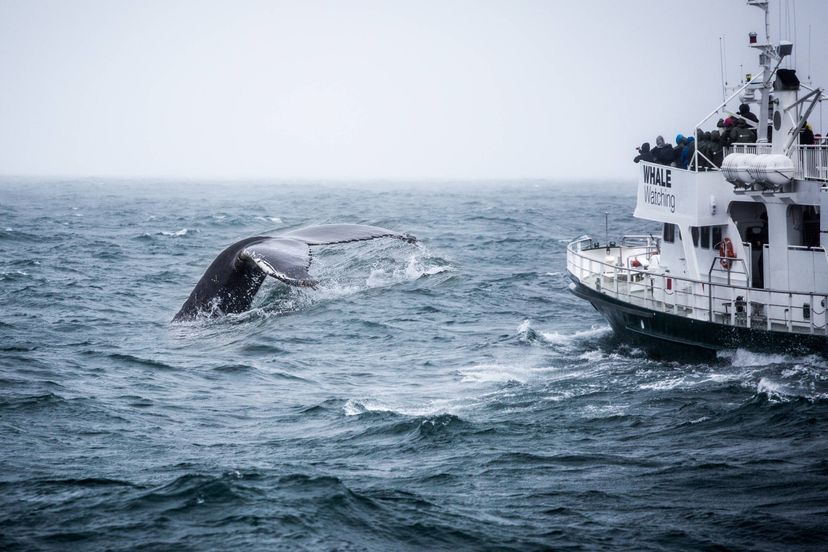 There are many parts of the province that you can head out on a whale watching tour, but regardless of what coastal town you choose to set off from, make sure you take the time to see these great creatures of the sea. It's a classic East Coast activity to do in the Summer and Fall months (which are the best times for sightings) that may end up being the highlight of your trip! Depending on when you go in the season, you may see Minke, Humpback, Fin, Sei, or North Atlantic Right Whales on your tour.
4. Wineries, Cideries, and Distilleries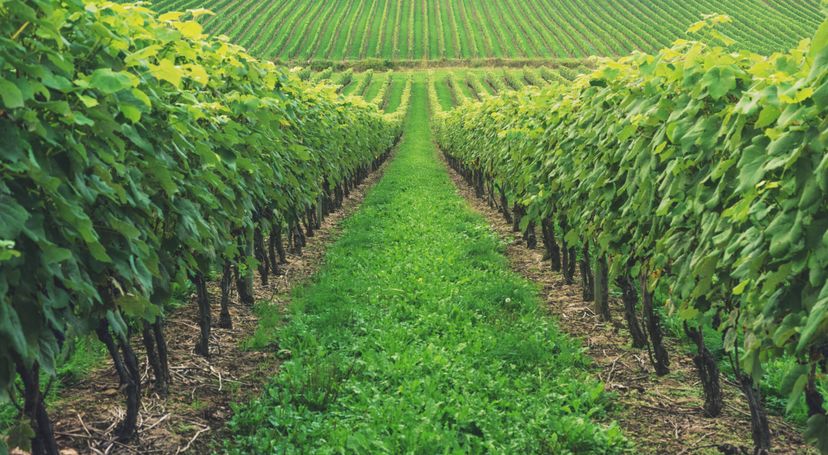 Spend a day visiting some of the wineries, cideries, and distilleries that Nova Scotia has to offer! There are actually more of them than you might think – Nova Scotia has over 18 wineries, 12 distilleries, and 8 cideries to explore and drink at. Tour on your own or with a company that will drive you around. If you're interested in doing a mix of all three, check out the Nova Scotia Good Cheer Trail to plot your trip around the province and grab your boozy passport!
5. Halifax Boardwalk
Take a stroll down one of the world's largest boardwalks! The boardwalk in Halifax is 3 kilometers of shops, restaurants, and gorgeous views. Explore the stores, grab a drink at one of the city's best restaurants, and enjoy the lazy afternoon at the bustling boardwalk. Taking a harbor tour by boat is another great way to experience the waterfront and learn more about Halifax's nautical history. Before departing on your trip, be sure to check out the Nova Scotia Tourism website to see what unique events might be taking place while you're in town.
6. Tidal Bore Rafting in the Bay of Fundy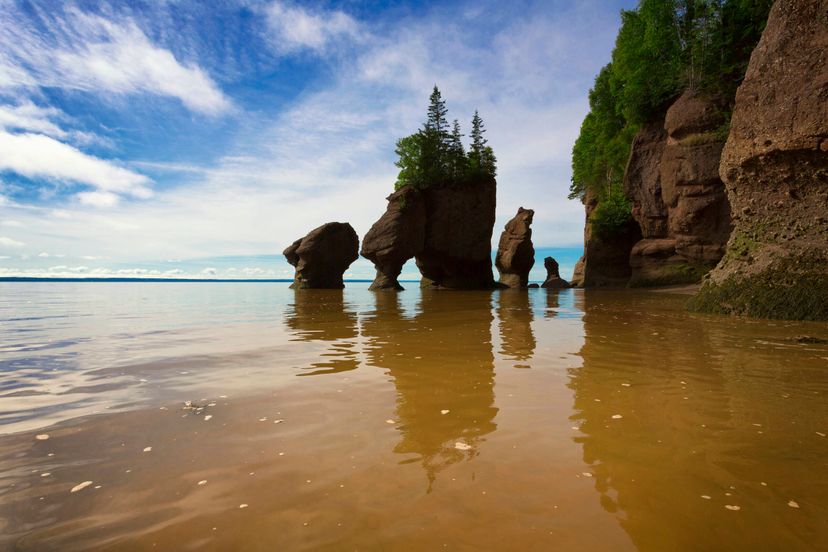 The Bay of Fundy has a must-experience outdoor activity called tidal bore rafting. You go out on the bay in a motorized boat with a guide to take on the highest tides in the world – up to 16 meters! All you do is hold on! Different times of day have different intensities, making it a great thing to do regardless of whether you're timid or a total adrenaline junkie. Tidal bore rafting (followed with some mud sliding!) has been named a Canadian Signature Experience, proving further that it's not an activity to be missed while in Nova Scotia!
7. Lunenburg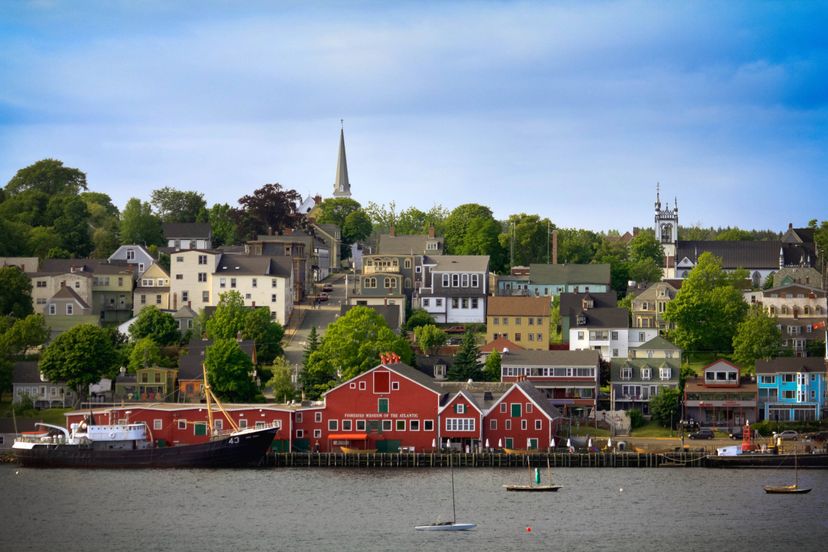 Lunenburg is a port city and UNESCO World Heritage Site known for its colorful and historic buildings and gorgeous waterfront, as well as the Bluenose II, a replica of the sailing boat that graces the Canadian dime. If you want to see the city from a local's perspective, consider taking a Lunenburg walking tour where you'll get to take in the sites and cuisine with a knowledgable 8th generation guide. The town has won several awards including Prettiest Painted Places in Canada and Communities in Bloom, making it a can't-miss stop on your vacation.
8. Sea or Lake Kayaking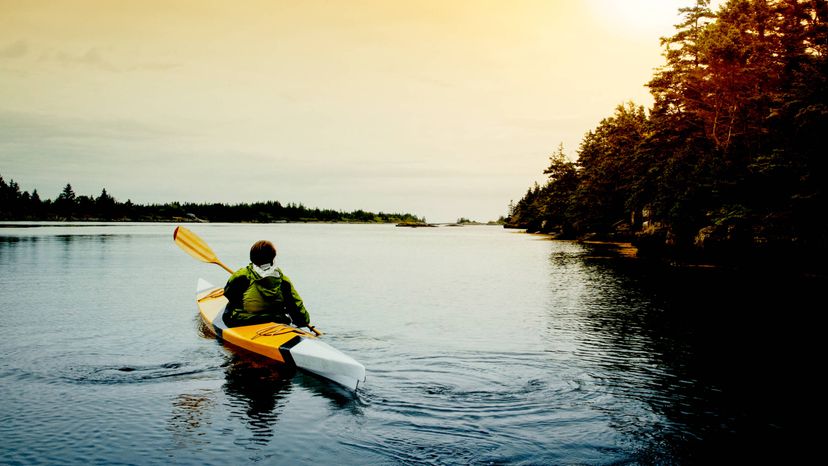 Nova Scotia, or anywhere by the ocean, is a wonderful place to go kayaking and feel the rush that comes with being on the not-quite-flat water. You don't need to be an expert as many guide companies are offering a variety of levels of difficulty. Don't pass up this opportunity to explore the hidden coves, paddle the choppy sea, and perhaps even see some wildlife. If you're looking for more flatwater to kayak in, check out this full moon experience for an evening paddle paired with local cuisine and music!
9. Lobster-Related Activities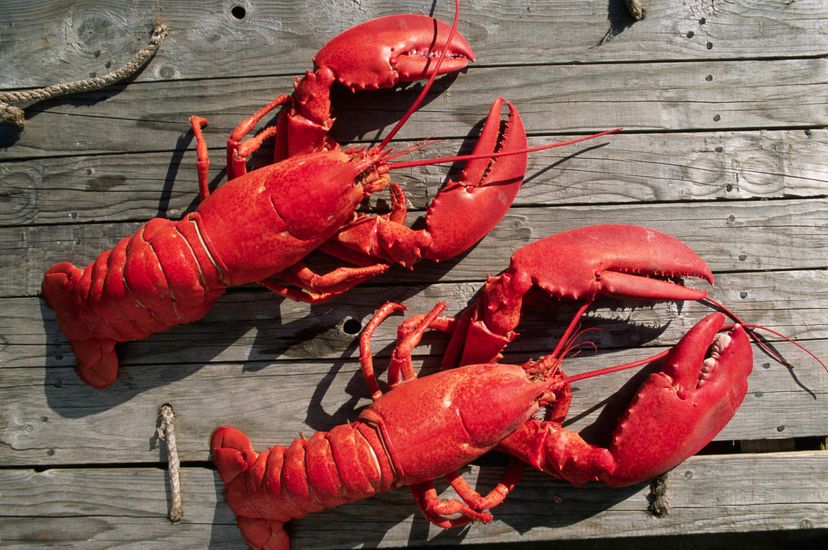 One of the best parts of the East Coast is all the delicious fresh seafood, including lobster! Make sure you indulge in at least one all you can lobster dining experience at one of the many seafood restaurants. If you're visiting in February, be sure to take part in the infamous Lobster Crawl for some serious fun all month long! Other fun lobster-related activities include seeing the rare colored lobsters at the Northumberland Fisheries Museum hatchery, take a boat tour with a local lobster fisherman to experience a day in the life, or take a lobster cooking class! There are many fun ways to learn about this aspect of the province.
10. Take in Live Local Music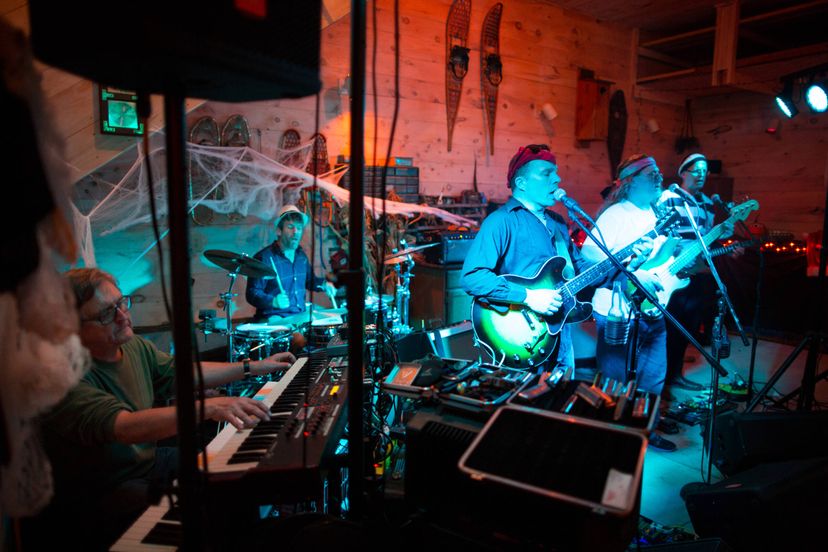 From local pubs to street corners to boat tours, live East Coast music is everywhere in Nova Scotia. Before you leave on your trip, search for popular live music venues in the area you'll be staying in. Then you just need to show up, grab a beer, and listen! East Coast music is some of the most lively, foot-tapping music, so don't worry about seeing the concert of a bigger named musician! Locals know the best spots and favorite musicians, so don't be afraid to ask the host at your accommodations for some recommendations in the area.
11. Burntcoat Head Park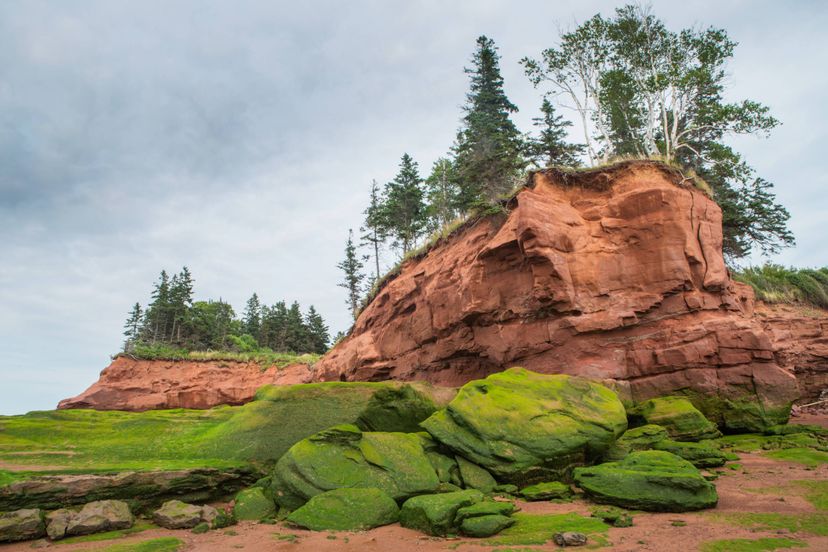 Visit Burntcoat Head Park to see the highest tide in the world (up to 53.6 feet!), walk the ocean floor during low tide, and find small sea creatures in the tiny pools left behind. It's a beautiful display of nature and a lot of fun for kids and kids at heart! The park also offers guided ocean floor tours on certain days, so check the park's calendar of events before you head East!
12. Kejimkujik National Park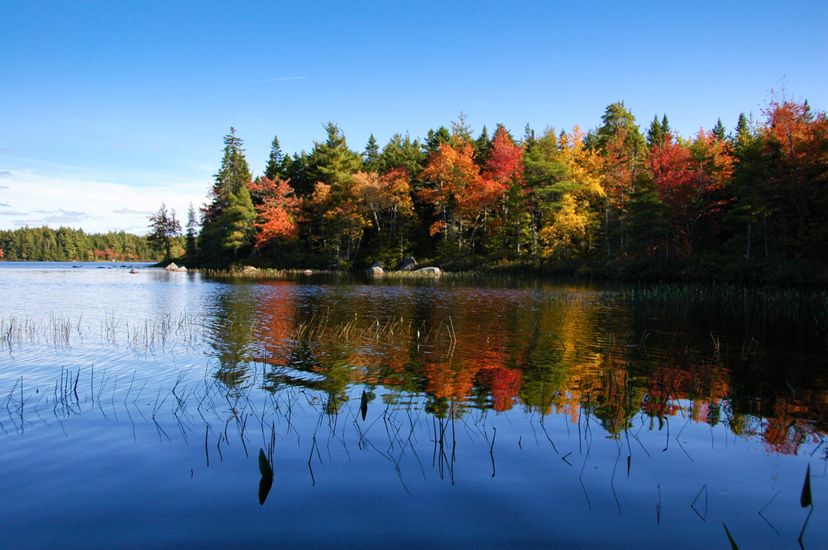 Kejimkujik Park is a breathtaking park to camp, hike, bike, paddle, learn about Mi'kmaw culture, view petroglyphs, and to connect with nature. The park is biodiverse, allowing you to explore many different habitats and take in the unpolluted night sky in the Dark Sky Preserve! The park has a variety of accommodations, from backcountry and front-country campsites to yurts and cabins, so there's somewhere to stay regardless of your comfort level.
13. Halifax Food Tour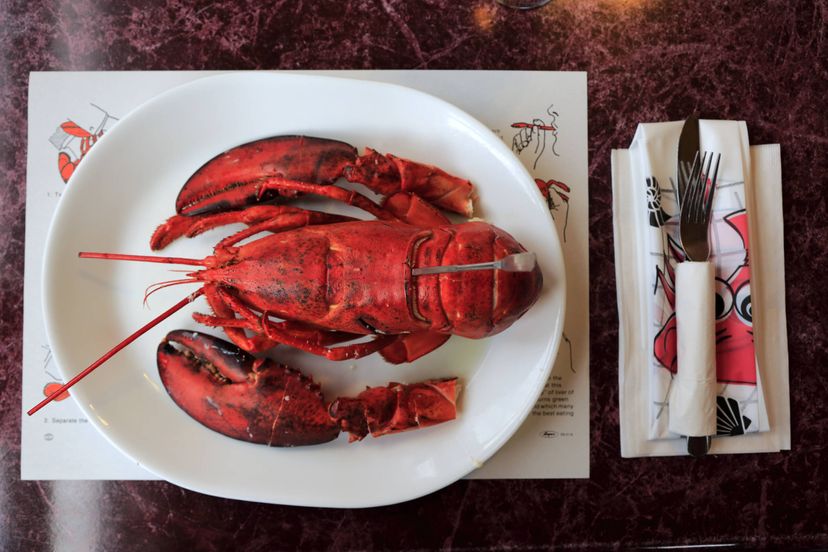 Guided food tours are one of the best (and most delicious!) ways to get an overview of a bigger city and therefore are a great way to start your trip. In Halifax, there are two primary tour companies: Local Tasting Tours and Taste Halifax. Both come highly reviewed, so it's up to you to decide what type of tour you want. Local Tasting Tours offers a downtown tour, SoMo neighborhood eateries tour, and a night out tour – all done on foot. Taste Halifax offers two food tours and two alcohol tours, all done by vehicle with a guide to drive you around. Regardless of which one you choose, you'll get to taste the local cuisine (often in places that tourists might not otherwise know about) and get to see the city from a local's perspective.
14. Visit Sugar Moon Maple Farm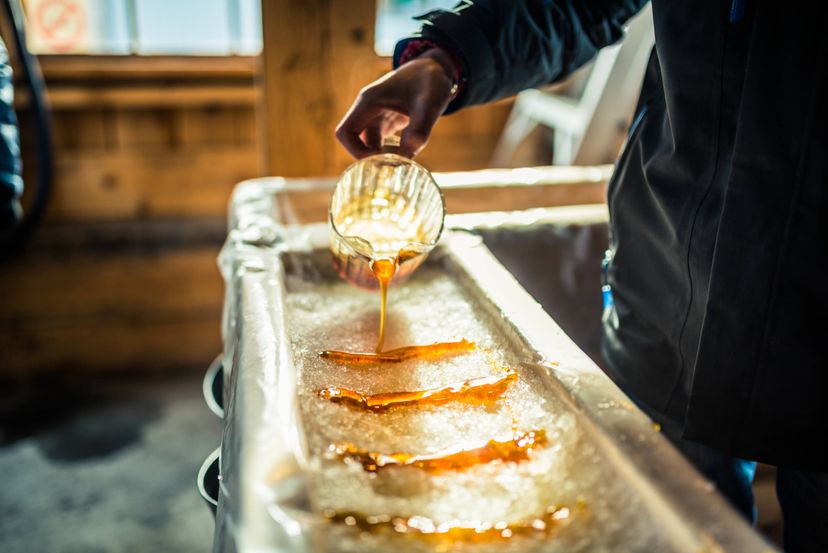 Sugar Moon is a can't-miss attraction located on the North Shore of Nova Scotia that is all about maple syrup. It doesn't matter what season you're visiting in, there are tons to do at the farm! The farm offers maple syrup tasting and tours, an all-day maple brunch with maple-themed cocktails and non-alcoholic beverages, monthly fine dining Chef's Nights, hiking on the property, or the famed Maple Magic Package! It's a quintessentially Canadian experience that even a home-grown Canadian can't miss while in Nova Scotia.
15. Sable Island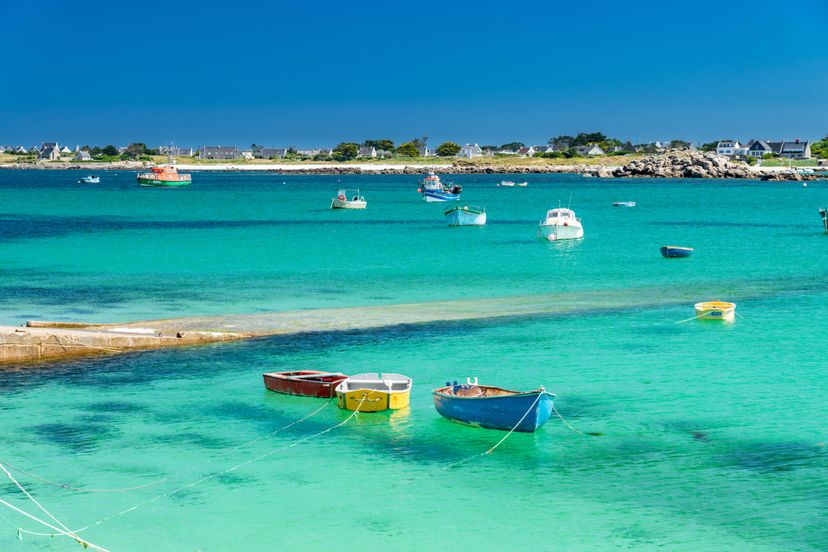 A trip to Sable Island isn't necessarily the most budget-friendly activity to do on your Nova Scotia vacation, but it is well worth the trip if you've got the time and extra money. Sable Island is most well-known for the legacy of over 350 shipwrecks that dot the shore and the 400 gorgeous feral horses that roam the island. The 25-mile long island is entirely made of sand and boasts the world's largest breeding colonies of harbor and grey seals. Sable Island is quite remote and takes planning, registering with Parks Canada, and several days to visit, so it isn't for the faint of heart. But if you're into adventure, it's worth the trip by air or sea.
16. Joggins Fossil Cliffs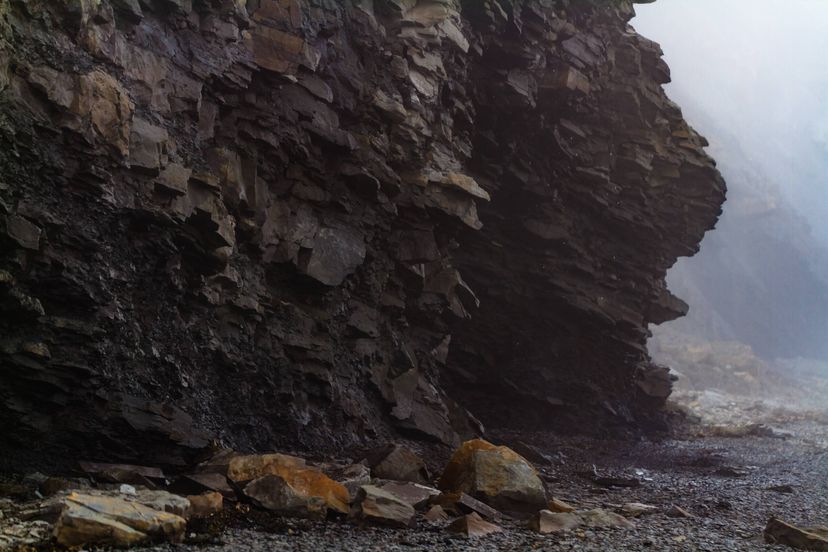 The fossil cliffs are fun for both kids and adults! This world heritage site and natural attraction is a thorough fossil record of the Coal Age, which was 100 million years before dinosaurs roamed the earth! Here you can see some incredibly exposed fossils on your own or on a beach tour with a knowledgeable guide on easy, medium, or difficult terrain. New fossils are regularly being uncovered and guides are aware of them, making a guided tour a really great option.
17. Oak Island Money Pit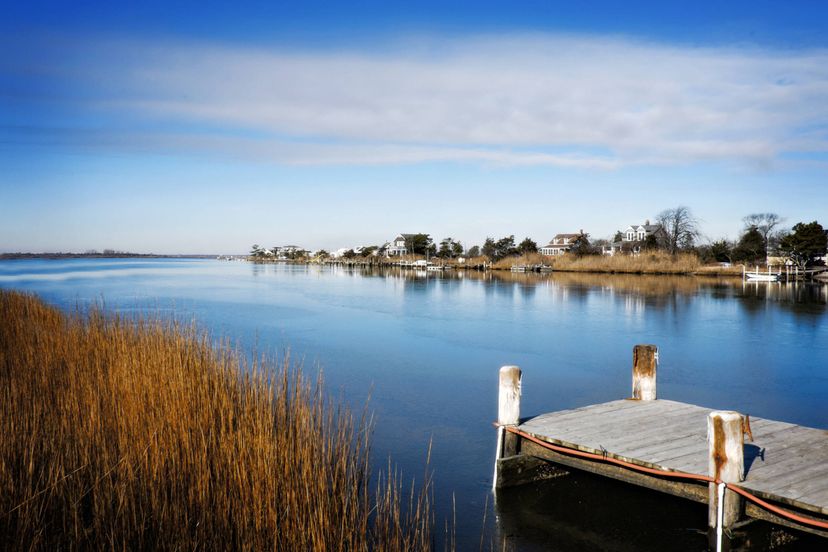 Oak Island has a long and fun history of treasure hunting! In 1795, a teenager found a large oval-shaped hole in the ground that after many years of many people digging, has become much larger and well known as the Oak Island Money Pit. Though no treasure has actually been found, many other things have including wooden planks, a cavern, a tunnel, and other small things that are just enough to keep the mystery and digging going.
18. Maritime Museum of the Atlantic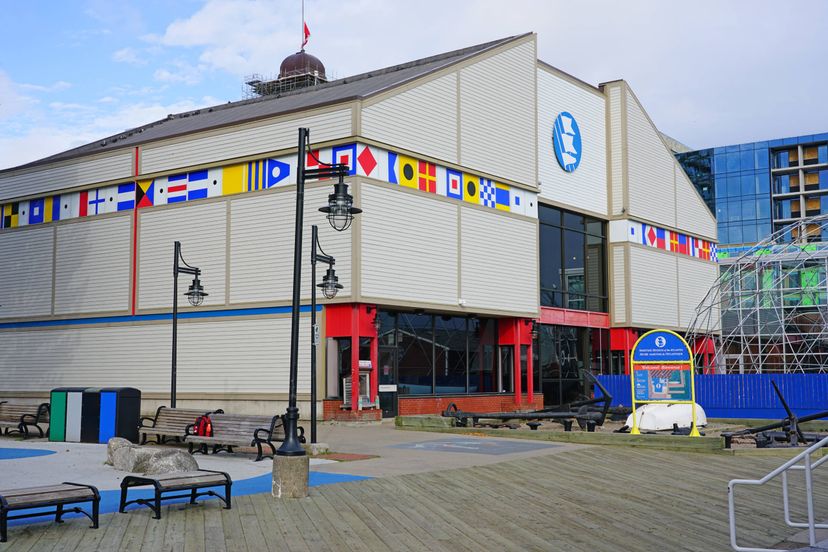 If you enjoy learning about history, the Maritime Museum is a great place to explore on a rainy day. Here you can learn about Nova Scotia's rich and long relationship with the sea, from World War convoys and the Titanic to the Frankin Exploration to the Halifax Explosion. Like many museums, there are often events going on that may enrich your experience, so check out the events before your trip to see what's going on! There are lots to learn about and no better place to "dive in" than this museum.
19. McNab's Island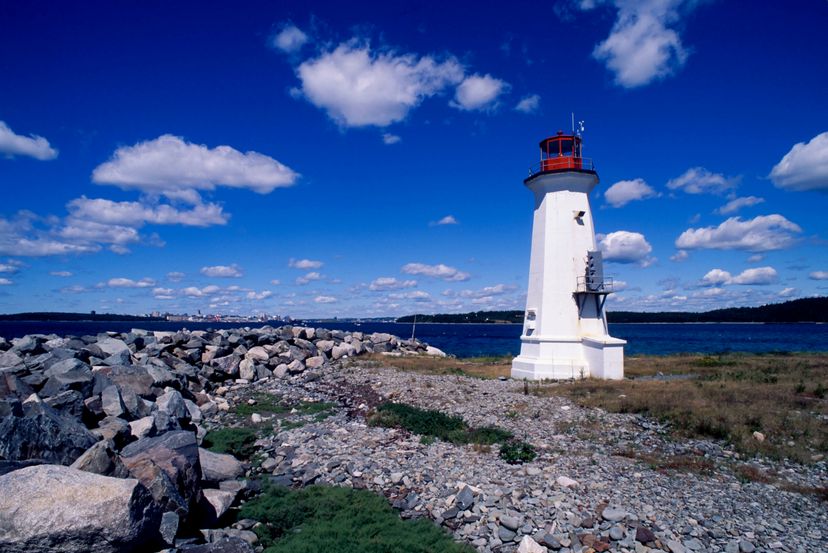 McNab's Island is only a short boat ride out of the Halifax Harbor and has many historic and natural attractions, including wildlife and over 200 species of birds. The island boasts 18 kilometers of hiking trails and abandoned buildings and ruins to view and explore (though not all are open to the public). You can get to the island for about $20 per person round trip and guided tours are available during the summer months, though you can always explore on your own! It's a great way to enjoy nature and history not far from the Halifax city center, making it a perfect day trip.
20. Cape Breton Highlands National Park
Cape Breton is a beautiful park where the mountains and sea meet, making for exciting hiking, camping, and wildlife viewing. The Cabot Trail goes through the park and offers some of the best hiking and glorious views in the province. One of the coolest things about this park is its Equipped Campsite partnership with Mountain Equipment Co-op allowing you to affordably rent a campsite already equipped with a tent, dining shelter, sleeping pads, chairs, camp stove, dishes, utensils, cooking gear, wash bins and a lantern. This is a great way to experience the park if you don't own the gear yourself or you couldn't bring it along (for example, if you flew to the province).