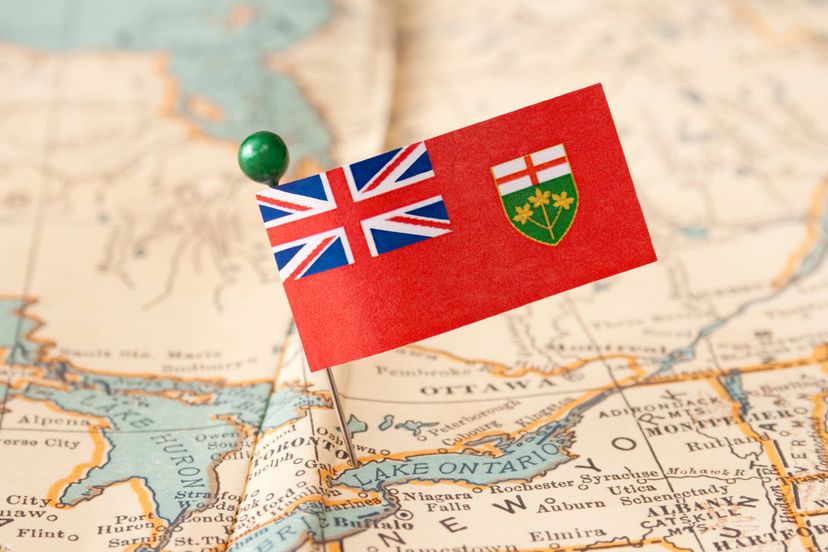 Outside of a few hot spots, the province of Ontario as a whole doesn't get the credit it deserves. Offering the perfect combination of city life and rural getaway, Ontario offers something for all interests and preferences.
If you're itching for your next getaway, Ontario deserves to be at the top of your list for destinations to explore. To prove it, here are five wide-ranging things to see and do in Ontario.
1. Ottawa

A good place to start is Canada's capital city, Ottawa.
Walking through Ottawa, you can't help but feel like you're in a different time. Unlike other, more boisterous cities in Ontario like Toronto, Ottawa's Gothic revival architecture, plentiful brick roads, and political presence give it a less flashy, more cultured atmosphere. If you're a history or political buff, you can tour the grounds of the Parliament buildings and snap a photo with the iconic burning fire. If you want to start and end your day inundated with Ottawa's history, you can even stay at the Château Laurier across the street from the Parliament buildings. After touring the grounds, you can continue your trek down history lane at one of the museums and galleries scattered around Ottawa, such as the National Gallery of Canada, Canada Aviation and Space Museum, and the Royal Canadian Mint. Or, if aimlessly strolling the streets is more your thing, Ottawa's pedestrian-friendly city plan makes walking or biking anywhere a breeze. That said, be sure to take some time for the many food stalls, snacks, and artisanal gifts at Byward Market. If you go during the winter, you can end the day skating across the Rideau Canal, a UNESCO World Heritage Site and the world's largest skating rink.
2. Toronto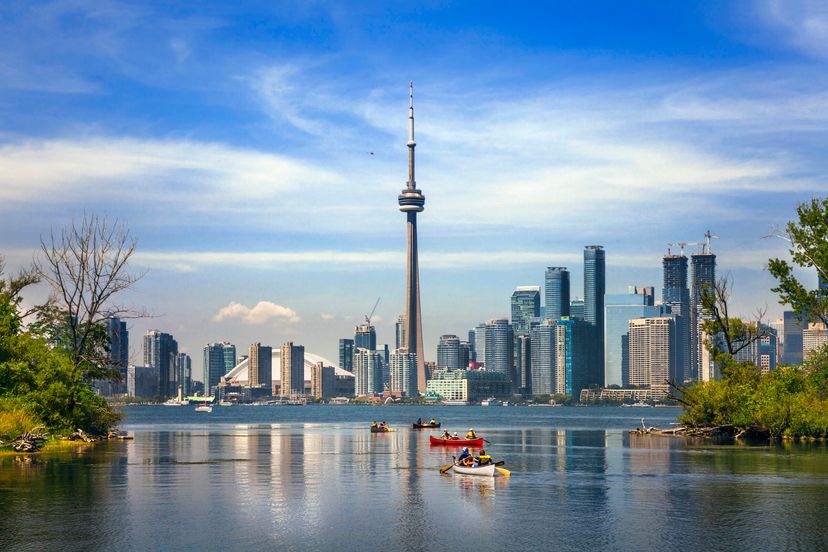 If Ottawa can be described as Ontario's red wine, Toronto can be described as Ontario's vodka soda. Packed streets, metropolitan districts, multicultural neighborhoods, and a bumping nightlife characterize the Toronto experience.
As a start, pay a visit to Toronto's iconic CN Tower. It's the tallest building in Toronto by far and the ninth tallest free-standing structure in the world. The CN Tower stands 553.3 meters high and offers a restaurant and breathtaking views at the top. After the CN Tower, take a stroll down to Toronto's Chinatown, beginning at the intersection of Spadina Avenue and College Street. It offers plenty of knick-knack shops, authentic cuisine, street buskers, and Chinese medicine stands. Just a few minutes away from Chinatown by foot is Kensington Market. As Toronto's hipster paradise, you can grab a bite at one of the countless hole-in-the-wall lunch spots, walk around with a specialty-brewed coffee, and check out a vintage clothing store or two. At night, you can chill out or dance the night away at one of the many patio bars/clubs in the area.
3. Killarney Provincial Park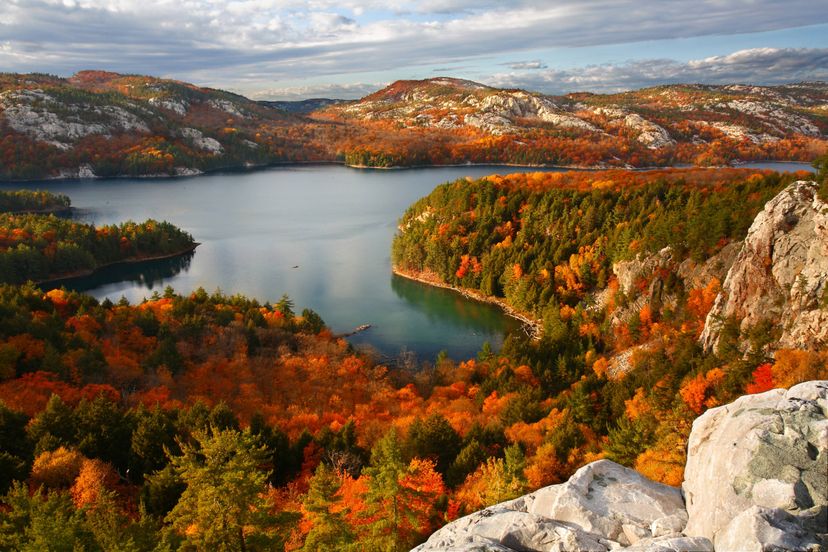 If being surrounded by nature is more your thing, paying an extended visit to Killarney Provincial Park is a must. Considered the crown jewel among Ontario's many parks, Killarney consists of over 50 lakes and a vast network of short trails. Plus, it's the inspiration behind many of the works created by the world-famous group of landscape painters known as The Group of Seven. In fact, the park's 80km La Cloche Silhouette Trail is named after Franklin Carmichael's legendary painting of the range. While the trail offers a thorough exploration of the park, it's only recommended for more experienced hikers. Other than hiking, Killarney is considered a great place to kayak in the whole world. This is due to the dozens of lakes dotting the park.
Depending on your itinerary, you can spend anywhere from days to weeks exploring everything Killarney has to offer.
4. Wine Country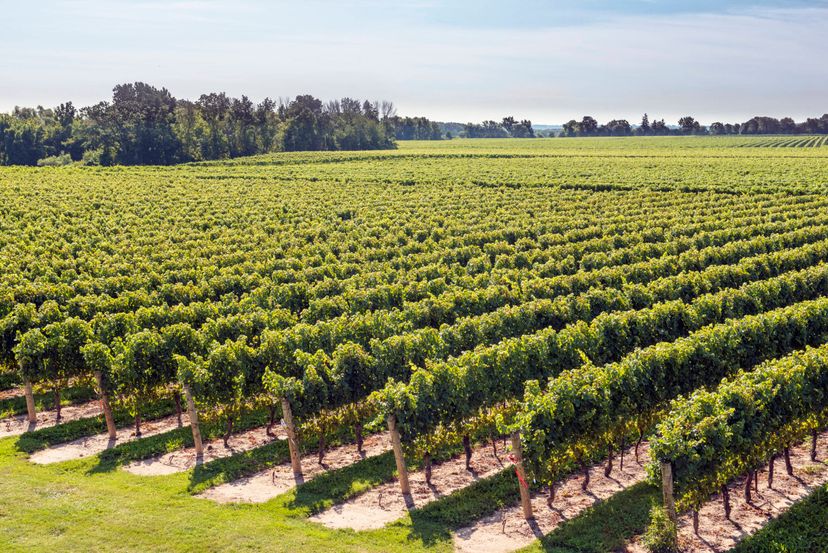 A less physical, equally as enjoyable way to explore Ontario's vast nature is a road trip through its wine country. As Canada's top-producing province, Ontario is home to more than 180 wineries. Many of which offer tastings, tours, vineyard walks, and other wine-related activities. With everything on offer, you can easily plan an entire Ontario trip around just its wineries.
Arguably the most renowned wine region in Ontario is the Niagara Region. At approximately the same latitude as Languedoc and Provence in France, the Niagara region successfully grows many of the same grape varietals as those grown in these more world-renowned wine-growing regions. For something unique to the area, try Niagara's sweeter ice wines. Due to the colder weather that is synonymous with Canada, Niagara has become famous for its sweeter ice wines and late harvest wines made from grapes that have frozen on the vine. Besides Niagara, other notable wine regions to check out include Prince Edward County and Pelee Island on Lake Erie. To see all possible options and route a road trip that best fits your needs, you can also use a Wine Route Planner.
5. Niagara Falls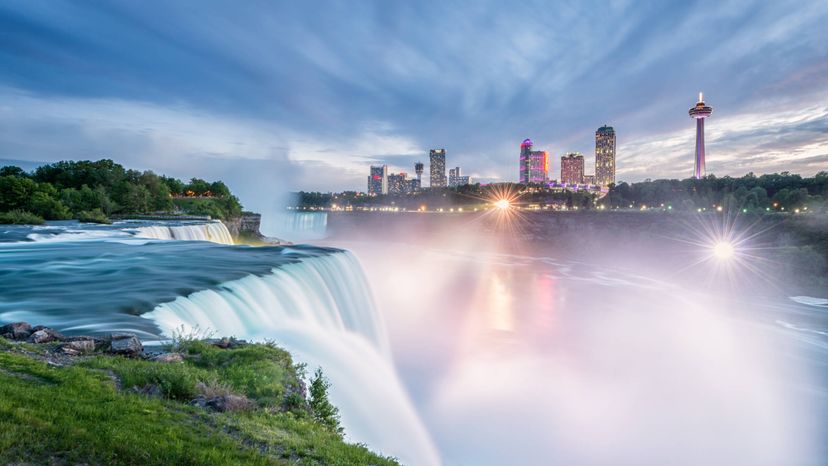 At some point in your life, you've likely at least seen pictures of the magnificent geological feat that is Niagara Falls. While it consists of three different waterfalls between the U.S. and Canada, the largest of the three, Horseshoe Falls, is found on the Canadian side of the Falls. Less than a two-hour drive from Toronto, a visit to Niagara Falls, which also consists of plenty of tourist attractions, hotels, and restaurants, is the perfect day trip. Of course, the first stop when visiting should be the Falls themselves. Viewing the Falls in all of their glory is completely free from the main walkway. For a closer look, you can pay to get a boat tour that gets close to going underneath the flowing water. Just be prepared to get soaked. While the Falls are beautiful during the day time, be sure to visit them at night to see the water illuminated by bright lights. If you're lucky, you might be able to catch a fireworks show over the horizon.
After getting your fix of the Falls, you can head up the nearby Clifton Hill. While a lot of the attractions on the street are very touristy and cost a pretty penny, they are worth it just for the views. Neon signs, karaoke bars, window displays of life-size celeb wax figures, and haunted houses are just some of the things you can expect on your trek up Clifton Hill. Plus, if you get tired at any point, you can stop at Fudge Factory or Sweet Jesus to refuel with some delicious snacks.