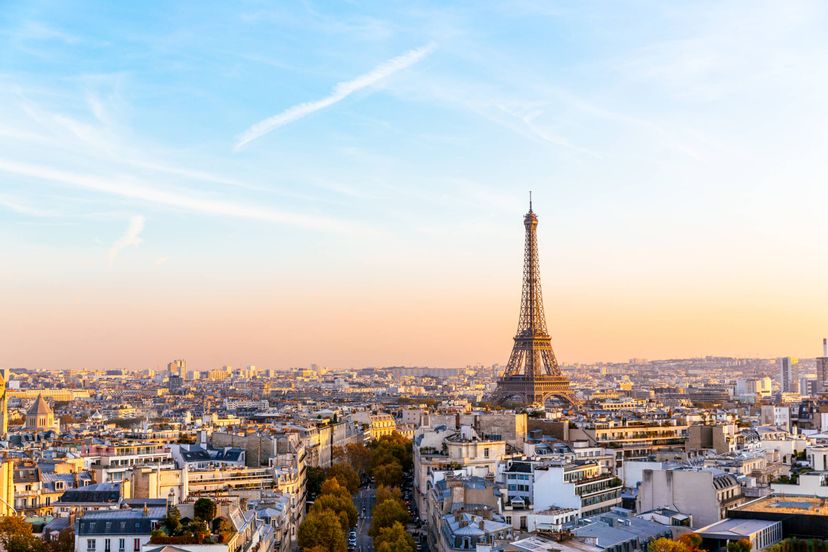 With cobblestone streets, architectural feats, delicious pastries, bustling markets, and an atmosphere overflowing with history, it's no wonder that Paris is one of the most popular tourist destinations in the world. With so many things to do and see, planning your visit to the City of Lights can seem overwhelming.
No matter where you travel to, planning an itinerary centered around your own unique interests is always the key to having a good time. That said, if you're looking for a true Parisian experience, there are a number of tried-and-true things that deserve to be at the top of your list for things to see and do in Paris. To help give you a base upon which you can begin to build your own customized itinerary, below are four essential experiences everyone visiting Paris should have.
Eiffel Tower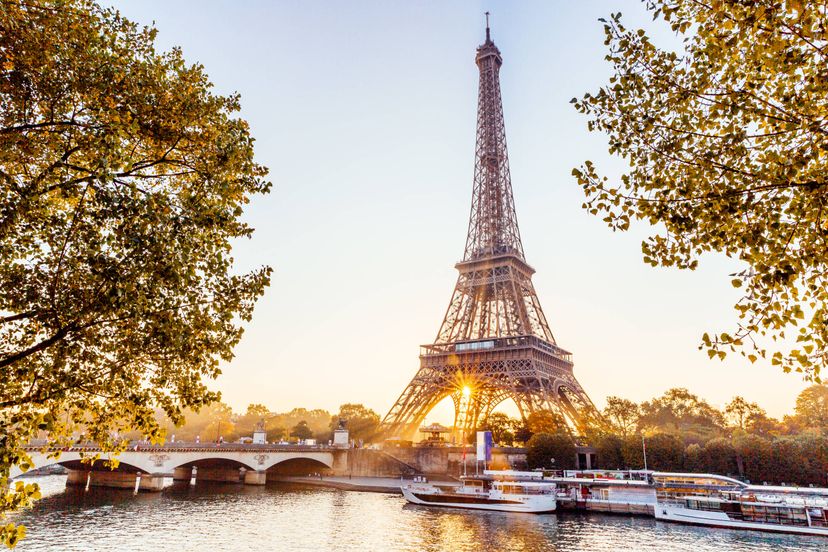 When you think of Paris, you likely think of its iconic Eiffel Tower. Considering it's featured in more movies, photographs, and calendars than anyone can count, the Eiffel Tower is one of the most popular tourist destinations in the world. Constructed by French engineer Gustave Eiffel for the World Exhibition of 1889, it was, at the time, the world's tallest building at 312 meters. If you're worried about heights, you'll be happy to know that the construction of the tower is so sound that it never sways more than nine centimeters, even in strong winds.
The Eiffel Tower is most spectacular at night when the 20,000 lights lining every inch of the tower light up together in performance. These 200,000-watt light shows last five minutes and happen every hour on the hour starting at dusk and lasting until 1 a.m. In addition to the tower itself, the view from the top is a must-see. However, due to popularity and recently added security measures, if you wish to ride to the top of the Eiffel tower, you should reserve plenty of time for waiting.
Rue des Martyrs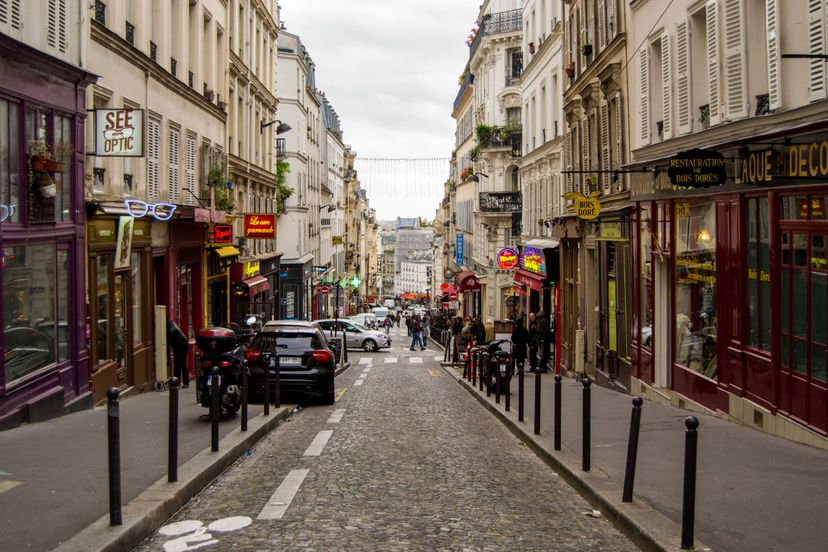 There are so many famous tourist attractions to check out in Paris that many of the smaller, more authentic experiences can be easily overlooked. One such experience is wandering Paris's old market streets. Namely Rue des Martyrs. The street is an old historic route in the Pigalle district leading up to the village of Montmartre. Plus, it's home to a neighborhood market that's been in operation for over 200 years. Filling this market is around 200 shops and restaurants.
For foodies, it's heaven. No matter your preferences, you're bound to find something that lights up your palette. In fact, there are plenty of options for fruit, fish, pastries, chocolate, and gourmet cafés. If fashion takes priority, you can spend your time hopping from one chic boutique to another.
Louvre Museum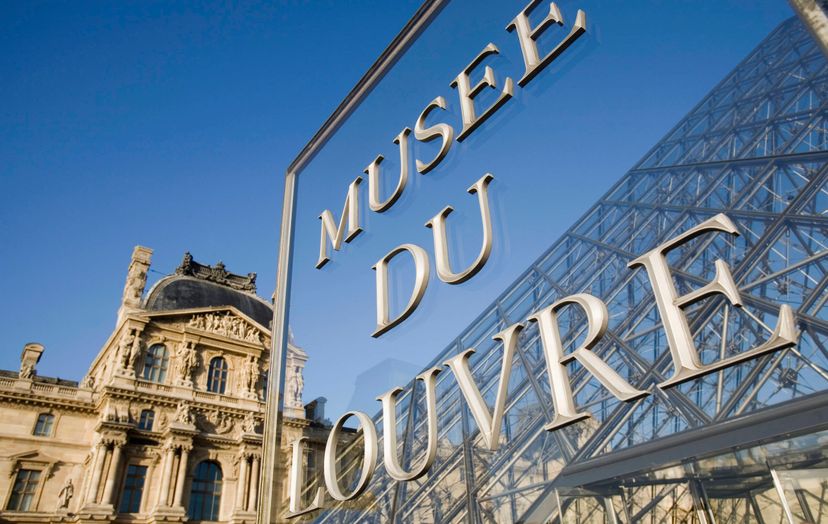 There is your standard museum experience, then there is the Louvre. As the world's largest art museum, the Louvre has 675,000 square feet filled with works from nearly every corner and civilization of the world. The museum is as interesting for history enthusiasts as it is for art connoisseurs. The three most famous and most popular pieces inside the museum are:
The Mona Lisa by Leonardo da Vinci;
Venus de Milo by Alexandros of Antioch, and;
Winged Victory of Samothrace.
To get the most out of your visit to the Louvre, you're better off prioritizing pieces that actually interest you instead of going straight to the crowd-pleasers. Or, for a truly unique experience, you can go in with no plan at all. With over 35,000 pieces scattered throughout the Louvre, you're bound to find something that interests you no matter where you go.
Notre-Dame de Paris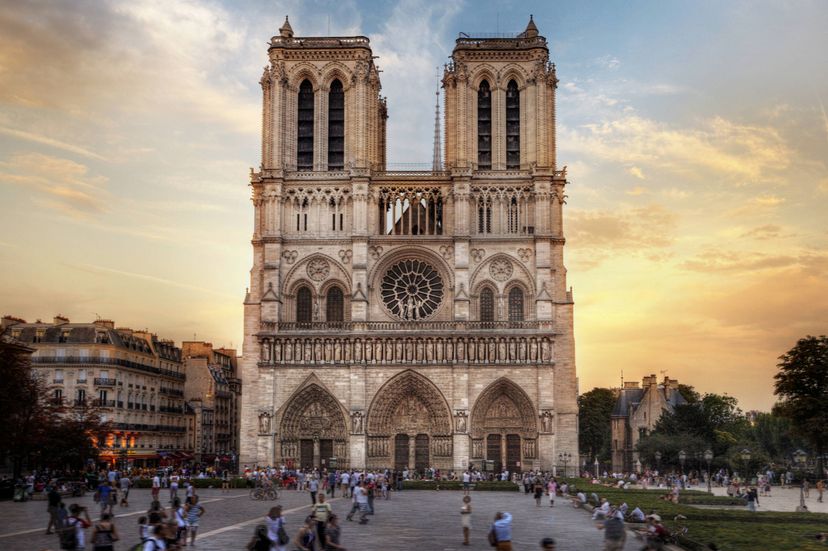 If you grew up watching Disney movies, you likely came across The Hunchback of Notre Dame at some point in your childhood. While there may not be a hunchback currently inhabiting it, the Cathedral of Notre-Dame is certainly a real place and a must-see during your visit to Paris. The Cathedral of Notre-Dame's real history is worth a feature film in itself. Although its foundation was first laid in 1163, it wasn't until 170 years later that its design was actually fully constructed. Then, after nearly being destroyed during the French Revolution, the Cathedral was restored from 1841 to 1864 by architect Viollet-le-Duc.
On April 15, 2019, a fire caused severe damage to the Cathedral, especially the roof and spire. As a result, the Cathedral and its immediate surroundings are closed to the public. Despite the closure for reconstruction, tourists are encouraged to visit areas closeby to take pictures. So don't let this unfortunate circumstance keep you from seeing this masterful piece of architecture.