Saskatchewan is associated with miles of endless fields, an incredible collection of lakes in the North and just happens to be the sunniest province in the country. It is here where you can experience vibrant cities, uncrowded parks, abundant wildlife, incredible outdoor adventures and a plethora of museums and galleries. From stunning hiking trails that wind their way through forests and around lakes to the largest RCMP heritage centre in Canada to miles of clear rivers and lakes to canoe, it is easy to spend weeks exploring this province. The list could go on and on but for now here are 7 things to see and do in the province of Saskatchewan.
7. Visit Prince Albert National Park
It was the home of First Nations people for thousands of years and is a stunning landscape of spruce bogs, large lakes and aspen uplands. Whether you are a serious adventurer looking for an overnight experience or a daytripper, this park offers something for everyone. One of the classic Canadian adventures you can have here is the Bagwa Paddling Route, an overnight canoe or kayak loop that covers multiple backcountry lakes with portages between.
This experience covers the parks diverse terrain without requiring an extensively long time commitment. For daytrippers, there are plenty of short hikes and day trails that are accessible from the road. Keep your eyes peeled for plenty of wildlife including bison, white pelicans, moose, world, bears, caribou, eagles, elk and more.
6. See the Sandcastles at Beechy
They were first discovered in the early 1990's, these towering sandcastles that look as though a million or so kids were involved in the biggest sandcastle building competition in the world. They sit on the banks of Lake Diefenbaker, easily accessible from the town of Beechy.
Feel free to climb around these magnificent structures where Prairie Falcons nest and Bull Snakes can be found. Along with these unique formations, visitors will find a sunken hill- where one side of a grassy hill just seems to slide away, as well as Magnesium Sulphate Lake.
5. Fort Walsh National Historic Site
In 1875 this site was established, intended to stop the illegal whiskey trade and became one of the most important posts in the West. Visitors to this site can step back in time and discover what life was like on a working fort in the time of rotgut whiskey runners. Here you will meet costumed characters who tell true stories of the days when rifle shots and canons were fired at the fort.
Hike the 400m trail through the Cypress Hill forest along Battle Creek, visit the trading post and test your bartering skills, pack a picnic to enjoy or visit the visitor's centre for a fantastic panoramic view of the Cypress Hills from the patio area. Kids will love becoming an official Parks Canada Xplorer and there are plenty of fun activities and cool souvenirs for them at this historic site.
4. Visit the RCMP Heritage Centre
A truly Canadian experience awaits visitors to the RCMP Heritage Centre, the largest of its kind in Canada. The centre is breathtakingly beautiful, designed with stone, glass and concrete and houses state of the art exhibits, multimedia technologies, and engaging programs. The centre tells the story of the RCMP to the world, through numerous tours and engaging activities. Equipment, weapons, photographs and more are on site for visitors to discover.
Visitors won't want to miss Sgt Major's Parade where the drill staff put cadets through their paces. The parade includes a roll call and inspection of the troops, accompanied by the cadet band. If you visit in the summer expect to be treated to the outdoor theatre on horseback, driving tours and more.
3. Canoe the Clearwater River
The legendary Clearwater River has it all- unspoiled wilderness, inviting campsites, excellent fishing, thrilling white-water and awe-inspiring scenery. Paddling the Clearwater means following the footsteps of incredible historic northern explorers and voyagers. If you want to paddle the entire river it takes about two weeks, although most canoeists tend to focus on one section- in particular the 105km section from the Clearwater's confluence with the Virgin River to Contact Rapids, which takes about a week.
Expect one stunning scene after another with waterfalls, rapids, cliff-lined canyons and rock gardens. The campsite that overlooks Smoothrock Falls may just be the best wilderness camping you have ever done, or at least that is what you think until you arrive at Skull Canyon. Whether you are a professional paddler setting out on your own, or you join a guided canoe trip, this is one thing to put on your Saskatchewan bucket list.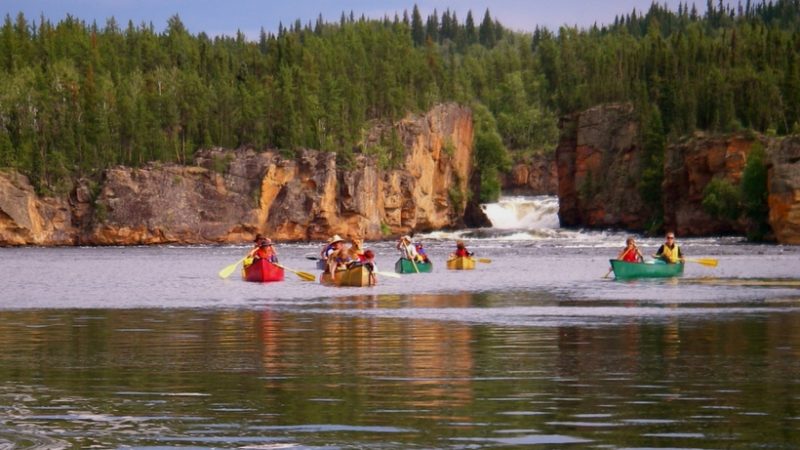 2. Head to Regina
It is the capital city and deserves a visit, seeing as its home to a 100-year old symphony, some lively sports fans, fascinating museums, events and more. If you happen to visit here during the CFL season, it is essential to get to a Roughriders game where you can join thousands of fans eat, drink and cheer their favorite team on, just be sure to bundle up! Journey through the history of the province at the Royal Saskatchewan Museum, where geology and natural history take precedence.
If art is more your thing head to the Mackenzie Art Gallery where free admission offers you access to outstanding local and international artists. Free public tours for people of all ages make this an awesome experience. Or spend the day wandering the downtown streets in search of unique shops, awesome restaurants, spas and more.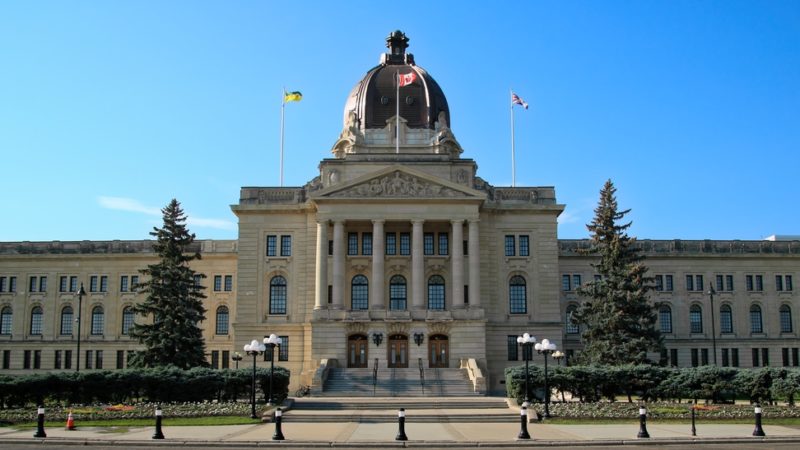 1. Go Underground in the Tunnels of Moose Jaw
This year-round attraction entertains guests from all over the world with its unique productions of Canadian history. Visitors will head under the streets of downtown Moose Jaw for two guided theatrical tours. The Chicago Connection Tour lets you relive the days of Al Capone, as a bootlegger in 1929. Start out at Miss Fanny's club, wind your way up and down seven sets of stairs and through tunnels, with surprises along the way.
The Passage to Fortune Tour lets visitors experience first hand the hardships of early Chinese immigrants as you follow their path through Burrows and Sons Laundry into the kitchen of Mr. Wong's café. This is an excellent, informative and realistic look at a small piece of history.