It's the lively cosmopolitan atmosphere alongside the rich and abundant Chinese culture that solidifies Shanghai as the "Paris of the East". Modern and ancient blend quite naturally among weaving gardens with ancient pagodas and towering skyscrapers. It's this seamless blend of old world and modern bustle that make Shanghai one of the world's most beautiful and entertaining cities.
Here are the top 10 attractions to see in Shanghai…
1. Yu Garden & Bazaar
Get lost in the virtual fairytale that is Yu Garden area, a traditional Chinese garden with curved eaves, tile lanes, hidden alleys and the lovely Huxingting Tea House with its charming Blue Willow china pattern.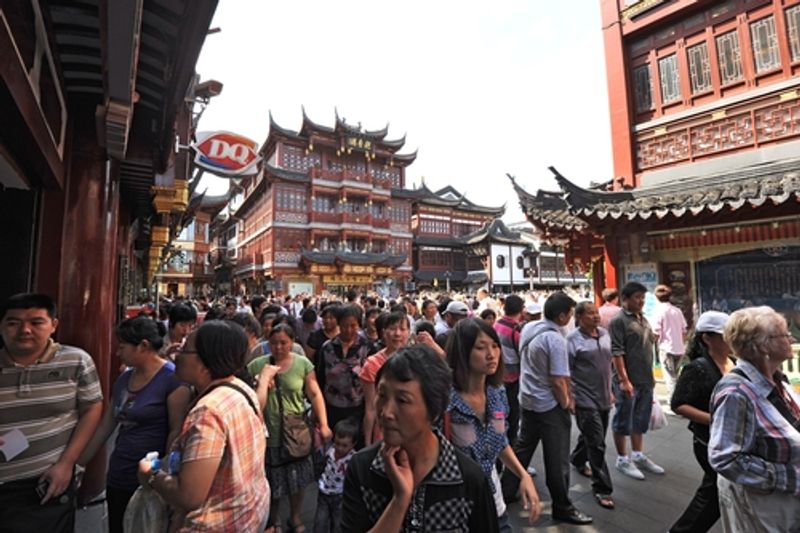 2. Shanghai Acrobatic Troupe
Watch in wonder as the world-famous acrobatic troupe wows you with their rolls, balancing tricks, contortions, and juggling feats.  You can catch the two hour show nightly at the renowned Shanghai Center Theater.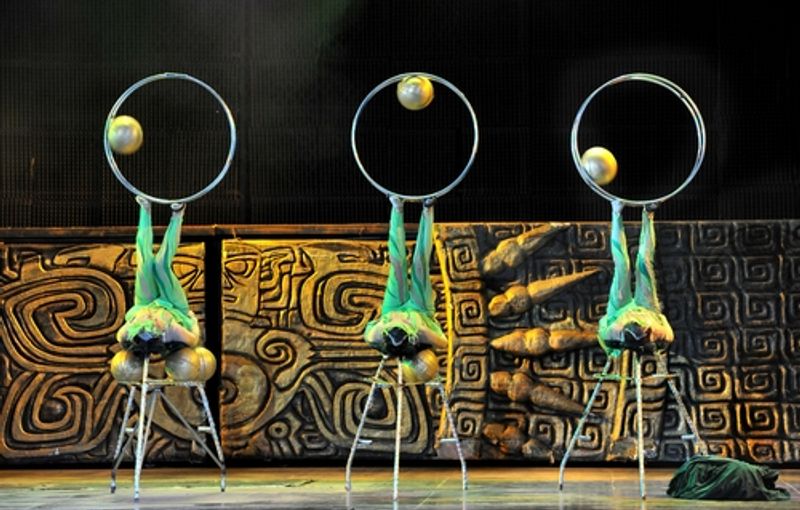 3. The Bund
You won't want to miss the trendy riverfront boardwalk and the hip Shanghainese (the "see and be seen" Chinese) as you meander down the boardwalk or stop for a cool martini at M's (named for restaurateur, Michelle Garnaut) amid art deco elegance.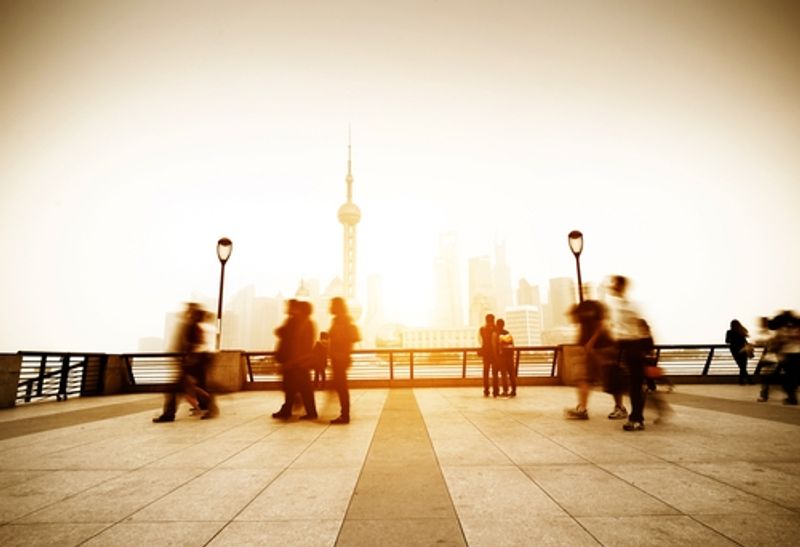 4. Fuxing Park
A walk in Fuxing Park, located in the city's colonial-era French Concession area is never boring. You'll elegant mansions, stucco-style villas, outdoor wok stations (street food) elderly women and men doing tai chi in pajamas, Chinese opera singers, and end your walk with a tour through the former residence of Sun Yat-sen, the founding father of modern China.
5. Dongtai Road
Take a fortune -filled look along the shops on Dongtai Road, a seemingly never-ending stretch of antique treasures, art, books, tea pots, and Cultural Revolution memorabilia. You can even pick up a lucky cricket at the plant-and-animal market if you're itching to enter a winner in a prize match up.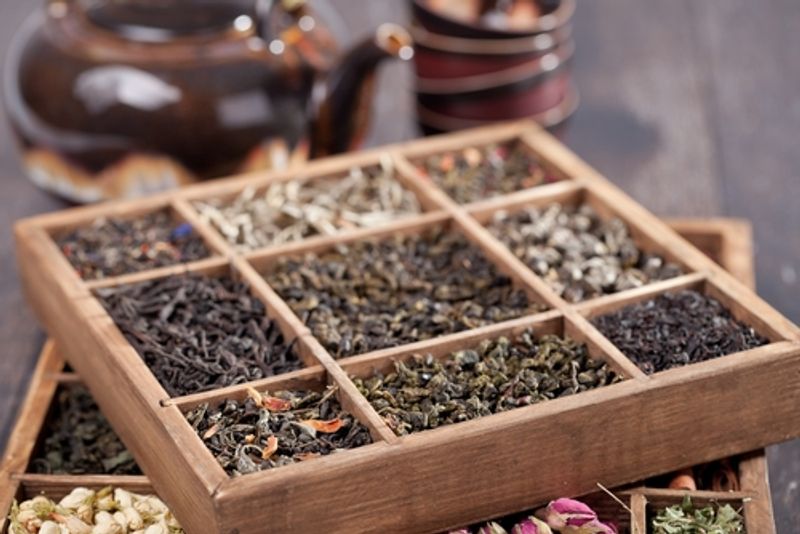 6. Shanghai Maglev Train
This scream-tastic, magnetic-levitation train will usher you form China's international airport at speeds reaching 267-miles-per hour in less than eight minutes! Try buying a case of whiplash for less than 50 yuan anywhere else!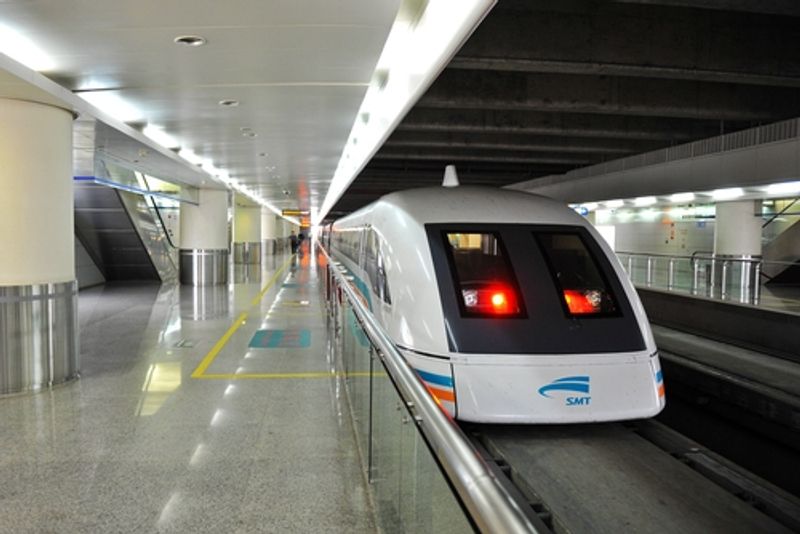 7. Huangpu River Cruise
Enjoy a short, leisurely cruise on the Huangpu River and glimpse Shanghai in all of its glory! You'll pass the Bund, Jin Mao Tower, the Oriental Pearl TV Tower, and Huangpu Park during the quick 30 minute trip, or take the 4-hour cruise, which includes dinner under the dazzling Shanghai city scape.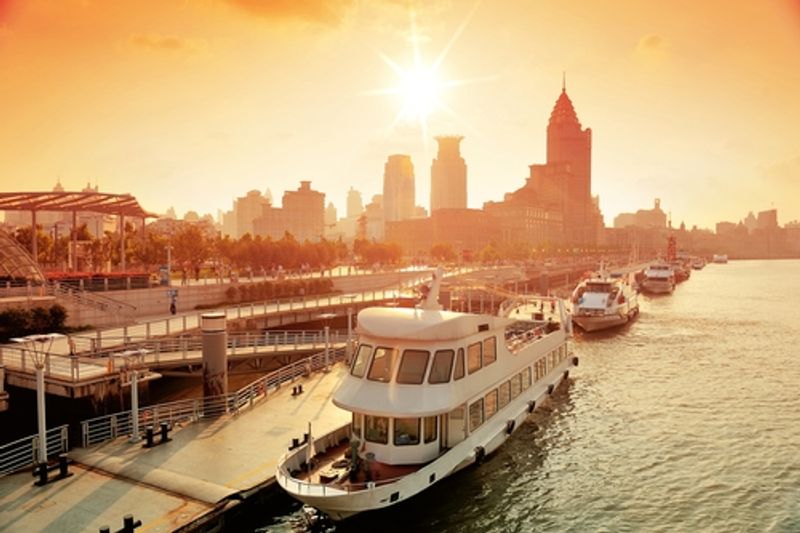 8. Shanghai Museum
Discover some of China's finest artwork at the Shanghai Museum, located on People's Square. However, keep in mind the size of the space, that's why we advise multiple trips by section so you can really enjoy the finery.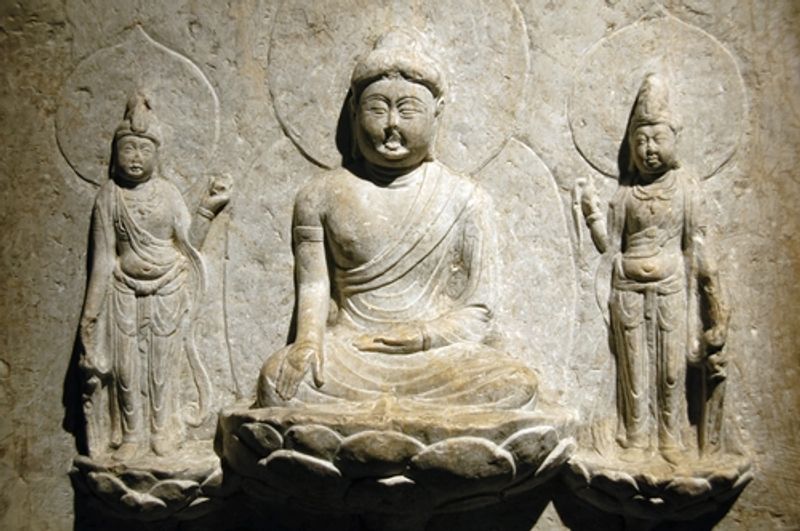 9. Jade Buddha Temple
The city's most celebrated temple, carved from a dazzling single slab of white Burmese jade was constructed by the Buddhas and brought to its current resting place in 1881. However, the finery doesn't end at the statues, which are surrounded by glimmering jewels, ancient carvings, and prized Buddhist paintings and vestiges.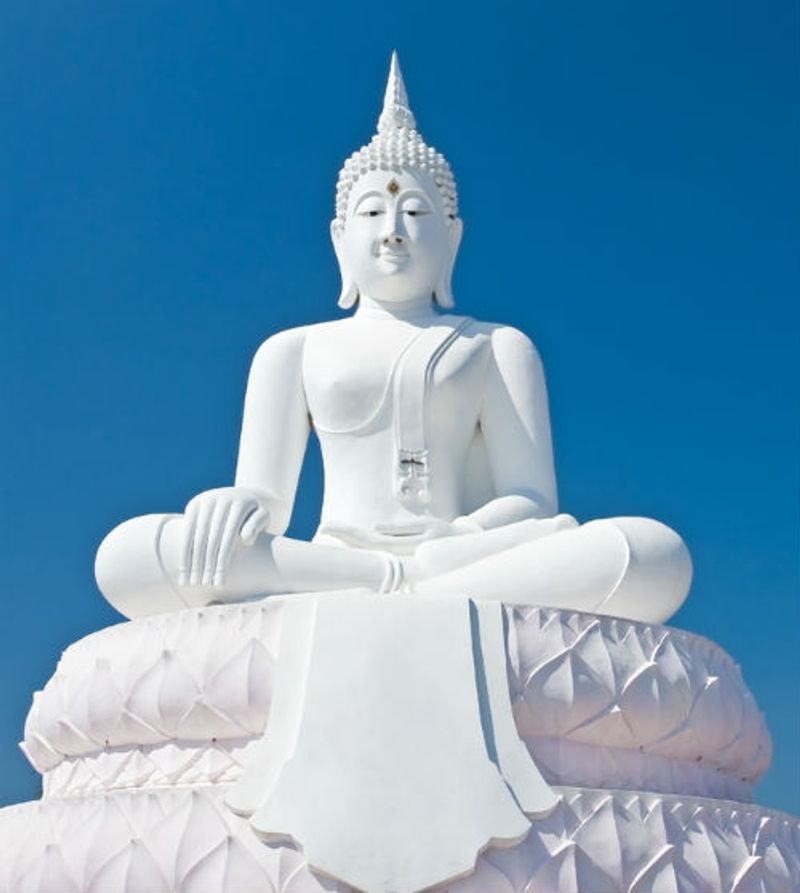 10. Dong Tai Road
Dubbed "Antique Street", Dong Tai Road is an impressive outdoor market, lined with stalls and shops selling everything from Mao memorabilia, dainty porcelain, and brightly painted Chinese masks. Just be sure not to buy until you bargain down the shop keepers.