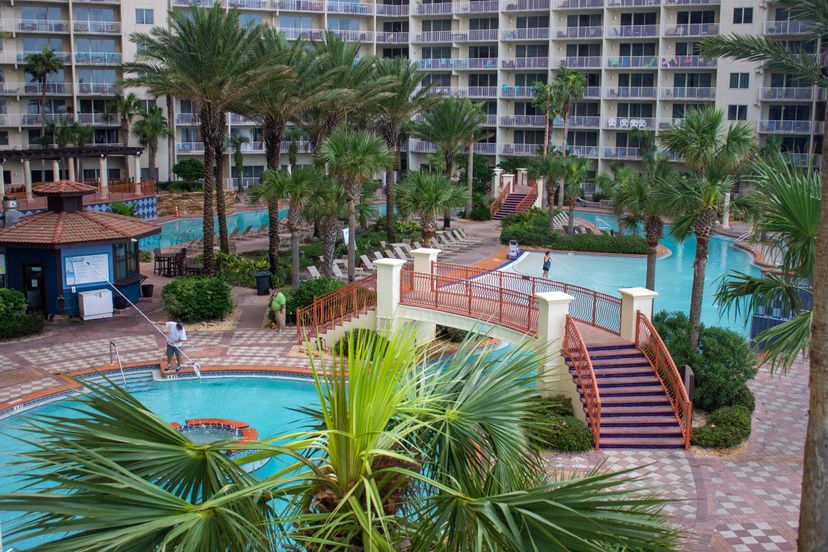 Treasure Island Indoor Waterpark used to be, and still is one of Wisconsin's Dells most popular family resorts, except that now it's a combination of the Mount Olympus Water and Theme Parks, two other properties that were merged to create one big, amazing megaresort of all times!
It's now known as the Mt. Olympus Water & Theme Park.
About Treasure Island Resort
Wisconsin Dells has always been a super popular destination in the Midwest especially among families with little children. It also proudly boasts the self-proclaimed title of being the "Waterpark Capital of the World".
It is home to more than two dozen resorts featuring spectacular outdoor and indoor waterparks, one of which is the famous Treasure Island Resort. This is an indoor waterpark resort which has turned into the ideal summer and winter getaway for families.
The New Mt Olympus Theme & Waterpark Resort
Treasure Island Resort, now known as Mt. Olympus Theme and Waterpark Resort is the largest, the most exciting, and definitely the newest Dells Mega Adventure resort!
It's located across an area of 300 acres with a plethora of attractions. It offers multiple incredible accommodations and further comprises of two water parks and two theme parks.
Zeus' Playground – this is an outdoor theme park that has a total of five roller coasters, numerous arcade-style games and seven amazing go-kart tracks.
The Parthenon – this is an indoor theme park with eight attractions ranging from a wild mouse-style roller coaster to go-karts, bumper cars, and so many other activities.
Neptune's Water Kingdom – this is an outdoor water park featuring  a lazy river, 13 exciting waterslides, an interactive water play zone for kids, as well as wave and surf pools.
Medusa's Indoor Waterpark – this is an amazing indoor facility that spans over a 55,000-square-foot area and contains a lazy river, hot tubs, five waterslides, and swimming pool.
The best part about this resort is that it operates year-round and provides full access to both indoor and outdoor attractions. During the summer seasons, guests and visitors can enjoy the water park and splash away it the water while in the winter months, they get to snowboard, tube and ski and have an exhilarating experience!
Things to Know About Mt. Olympus Theme & Waterpark Resort
When visiting this resort, there are a few things that you should know and keep in mind.
You get free parking

Wi-Fi is free of charge

You aren't allowed to take pets inside the hotel rooms

You can stay in the theme parks after three hours of the public closing time

You have free access to water parks and theme parks

There's also a campsite and RV park in the resort

You can get cribs free of charge

Rollaway beds are available at a certain fee
Have a Blast At This Megaresort
Whether you visit with family or friends, every second spent in the Mt. Olympus Theme and Waterpark Resort!
Have a blast and make sure to avail all the facilities and amenities for they are add to your overall experience!