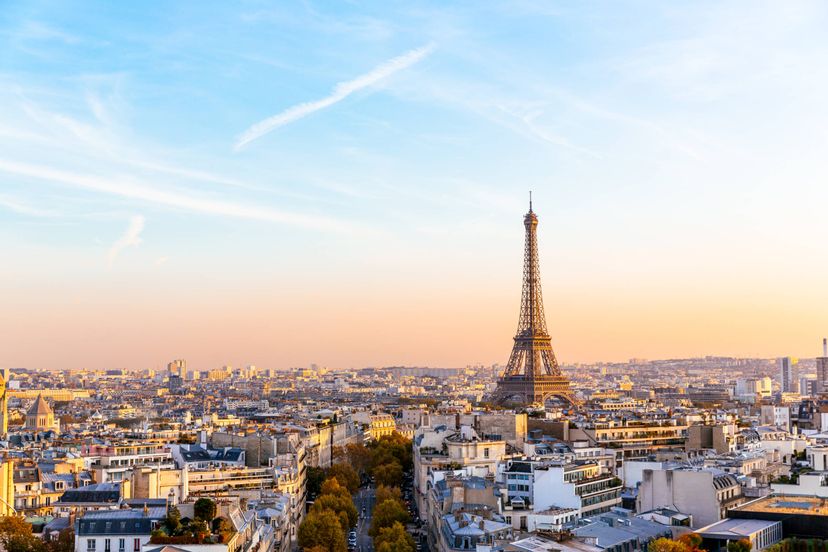 When thinking of France, many visitors first think of the popular and somewhat overrated cities like Paris, Nice, and Marseille. It's important to also know about some of France's hidden gems though to get a more realistic picture and immerse yourself in the true French culture. Follow along as we round up some of France's most beautiful and underrated cities for your next trip.
7. Le Puy-en-Velay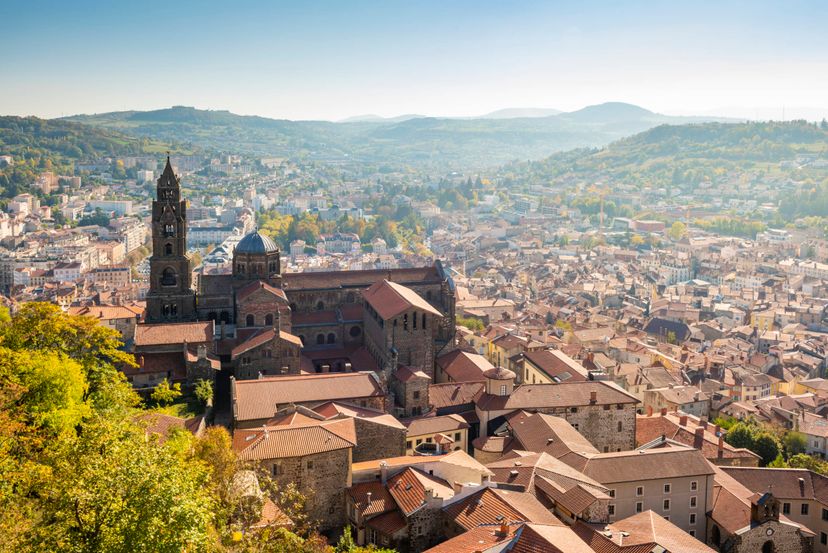 This cathedral town is often overlooked by tourists, keeping its small-town charm a secret, hidden in the heart of the volcanic Auvergne Region. It is a town of significant religious importance as the starting point for pilgrims originally in the Middle Ages and latterly since the year 2000. The Cathedral Notre-Dame is the main attraction here and can only be reached by taking 134 steps to the steep road. The Cathedral stands at the center of a collection of preserved medieval buildings, galleries with polychrome arches, and Roman architecture. Walking tours around the town are popular with visitors as they take in various sites including markets, shops, cafes, and the main squares. There are a couple of quaint hotels to stay in as well as a handful of local restaurants that are always serving up fresh food with a local twist. If you happen to visit in September expect the citizens to be dressed up in period clothing and parades happening throughout the streets to celebrate the Renaissance Festival of the Bird.
6. Dijon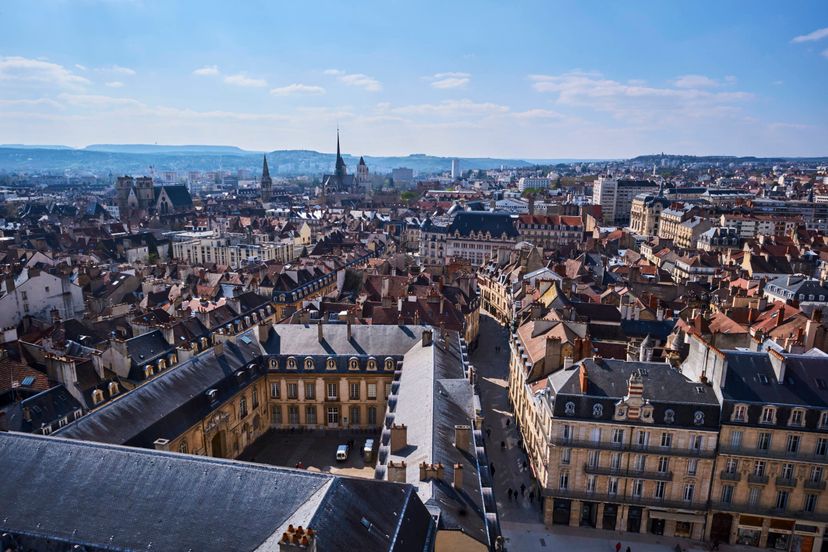 Yes, we all have heard of this town, if only in reference to Dijon mustard, but this former capital city of Burgundy offers visitors a lot more than that. The Ducal Palace is certainly a sight to see, a collection of buildings all gold with painted ceilings, pomp, and circumstance. The whole city is actually full of medieval and renaissance style buildings, making it one of the most appealing towns in the country. Dijon ranks high on the list of must-see villages in terms of fine wine, shopping, and exceptional food. There are plenty of excellent accommodations, wine tours, and streets to walk through.
5. Albi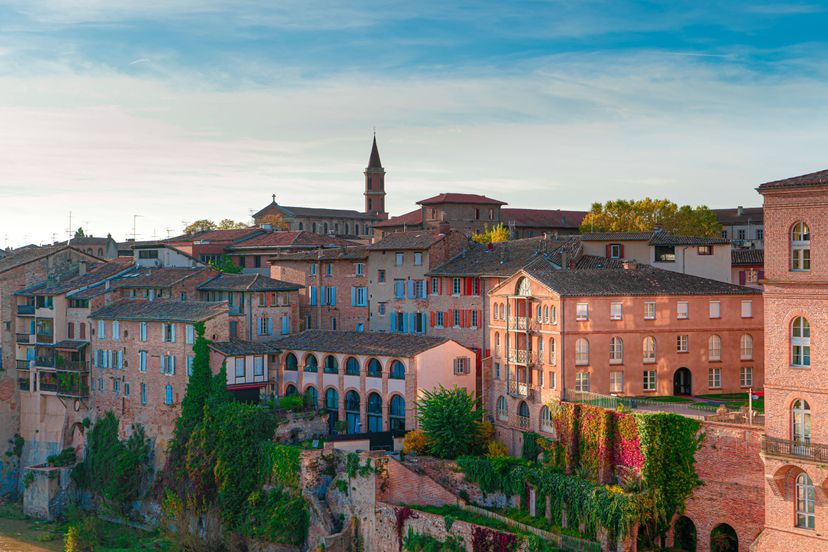 It is referred to as the jewel of the Midi-Pyrenees region and is one of the most beautiful villages in France. It has only recently begun to get recognized for its charm though and visitors will find that it is still quiet and unassuming. The medieval St. Cecilia's cathedral is at the forefront of the remarkable medieval center, looking more like some array of medieval grain silos than a church. Inside it is one of the finest late-gothic buildings in France, complete with massive murals of the last judgment that cover the whole western wall. Visitors here won't want to miss out on the Toulouse Lautrec museum that is housed in the fortified Bishop's castle. The museum boasts the largest collection of work by Henri de Toulouse-Lautrec, the great post-impressionist iconographer of Parisian life in the late 19th century. There are quaint places to stay, delicious places to dine, and plenty of history to explore in Albi.
4. Nantes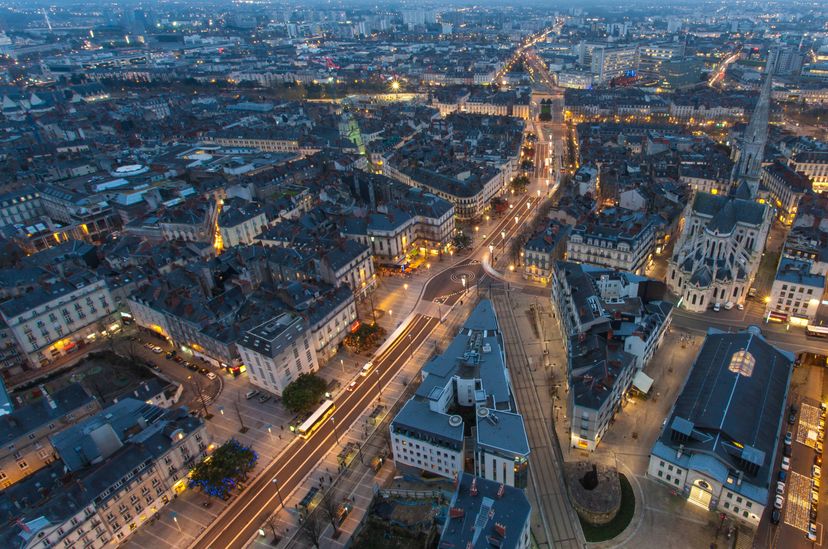 Nantes was once a mighty port that grew rich on the slave trade but now remains largely unvisited by tourists. This lively university town is largely underrated, however, and is in fact full of attractions and some incredible seafood restaurants. Visitors will want to head to the castle of the Dukes of Brittany with its cathedral housing the beautiful 1502 tomb of Francois II and gorgeous botanical gardens. The former ship-building quarter, now known as the Les Machines de l'Ile, is perhaps the most underrated portion of the city though. This is where innovative structures are made and put on display for visitors to view. Think of a huge elephant strutting through the area with people riding on its back, a carousel where you sit in imaginary sea creatures and work their controls, and a workshop that creates bizarre creations for worldwide destinations. This city is built for walking, through its gracious squares, past the grand houses, and through the streets.
3. Aix-en-Provence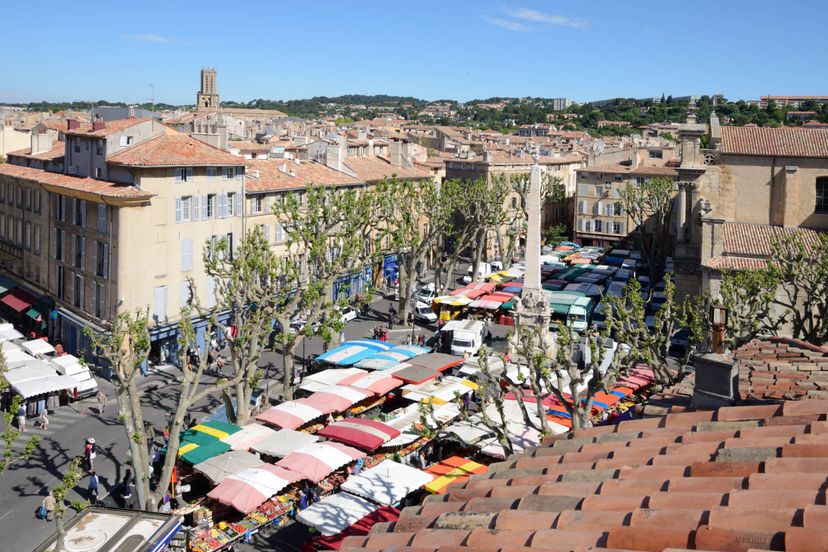 This is truly the ultimate Provencal city with its majestic and aging fountains around every turn. Its lush boulevards and public squares are lined with 17th and 18th-century mansions with haughty stone lions standing guard. It is a city of art, love, and activity; home to several universities and art schools. The center of this town is the old town and small enough to explore on foot and make sure you pay a visit to the only 14th-century tower that remains at the northwest corner of the town. The Cours Mirabeau is a gorgeous tree-lined avenue bursting with terrace cafes and bookstores, and large trees providing much-needed shade on hot summer days. Make sure to visit the many markets in this town, from the colorful flower market to the daily food market to the unique clothing market.
2. Lyon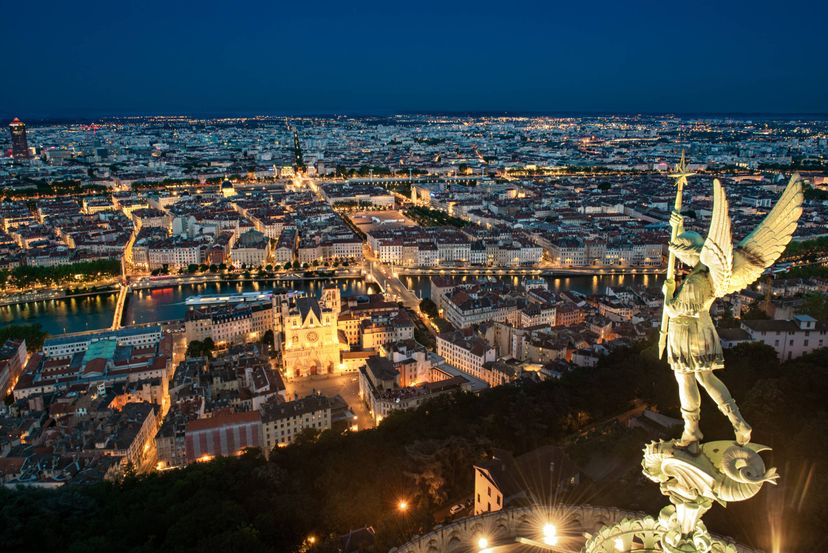 Although it is France's second-largest city, it remains largely underrated and often loses out as a destination with visitors who use it as just an airport city. In fact, this gracious historic city was once an important Roman settlement with a gastronomic reputation, second to Paris. The historic quarter where visitors can wander the streets through 16th-century secret passageways is not to be missed and is loaded with antique shops and bookstores. The range of museums to be visited here is truly incredible and visitors can even watch the first film ever made. One of the best times to plan a trip to this city is in December when the Festival of Lights takes place. The facades of buildings are covered in thousands of sparkling lights and are known throughout France for being one of the best light displays. The real draw here for tourists should be the food, and throughout the city expect some of the best hearty meals you have ever had.
1. Orleans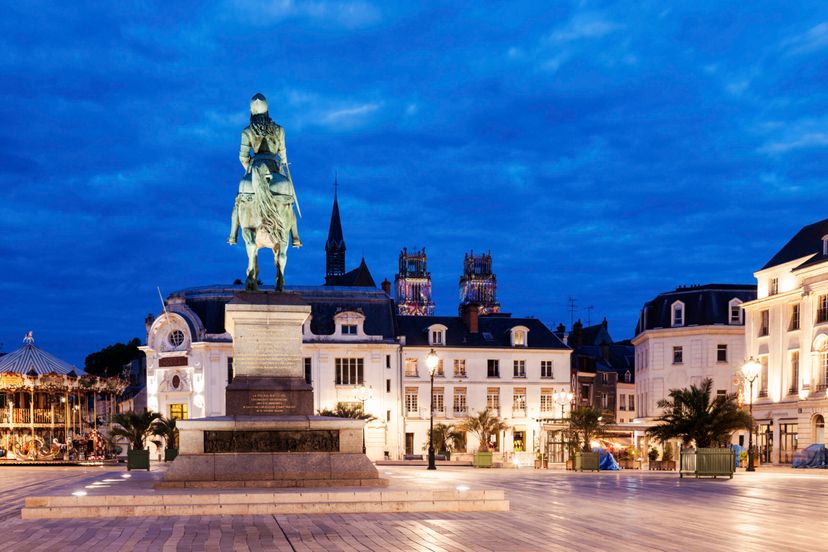 This is a city that has struggled to return to its former glory, after being devastated during World War II. It has managed to retain some pretty fantastic historic buildings though and its connection with Joan of Arc makes it one of the most overlooked and beautiful cities in France. Visitors should head to the tourist office when visiting as they have an itinerary designed for visitors that will allow you to see the main sites of interest in the city and appreciate the examples of renaissance architecture, Roman-style cathedrals, and various museums. Some of the best castles in France are located right outside the actual city and deserve a visit. Make sure to visit the House of Joan of Arc, along with her statue as well as City Hall in which everyone in the city is required to be married, and Hotel Groslot, one of the nicest buildings in Orleans.