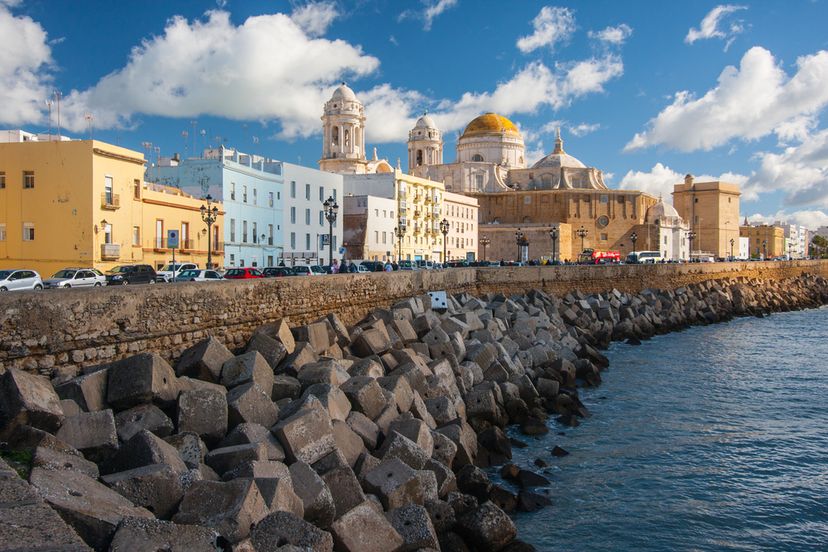 The Mediterranean spans a huge swath of the world and is so crammed with beautiful hotspots that it can be overwhelming to plan a trip.  Let's step aside for a moment from the traditional destinations and focus on the overlooked and underrated escapes that will help you discover and explore the beauty of the Mediterranean while avoiding the main tourist traps.  Beaches, delicious food, exhilarating adventures, and relaxing getaways await, and you will come home with memories of a unique experience that will last a lifetime.
8. Tarifa, Spain
If you are an outdoor enthusiast with a passion for water sports, head to Tarifa, Spain. Located on the southern tip of Spain, a mere 13 kilometers away from northern Africa, this fantastic place can attribute its reputation as a Mecca for windsurfing and kitesurfing to the constantly blowing winds. Laid back and relaxed, this town will feel like home. New to windsurfing and kitesurfing? Grab a lesson at Tantrum Kitesurf, Tarifa Air Force, or Rebels Tarifa Kitesurfing, then show off your new moves at the beautiful Playa de Bolonia. Refuel and recover by enjoying barbecue at Asador El Caseron or grab some tapas at La Jara La Cana Perfecta or La Burla.  Diving enthusiasts can explore the crystal clear water and underwater attractions with Yellow Submarine or new divers can become certified while checking out some of the best diving in the Mediterranean. Sick of the waves?  Head just outside Tarifa to the Archaeological Ensemble of Baelo Claudia to visit some remarkable ruins.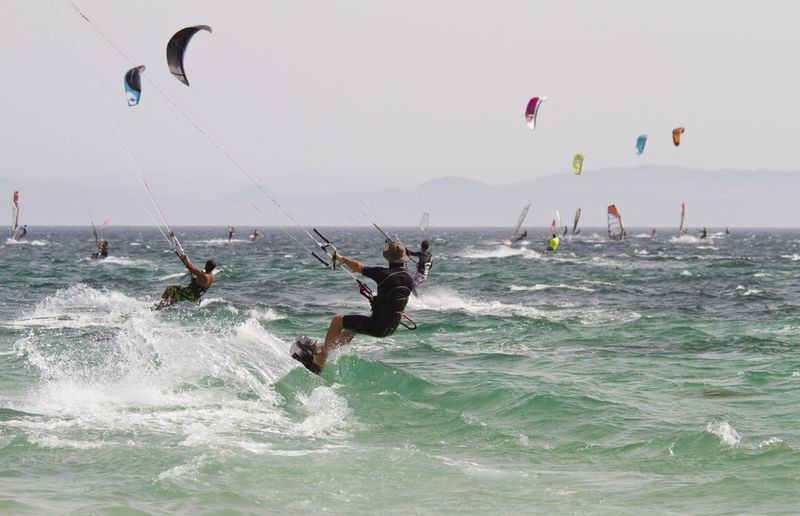 7. Cadiz, Spain
One of the oldest cities in Western Europe, the city of Cadiz is a beautiful gem in the Mediterranean. Founded by Phoenician sailors about 3000 years ago, the rich history of the city is present in every twist and turn of the old city. Check out the stone walls and forts around the old town, visit the Cathedral, and climb the North Tower to take in views of the entire city. Try to plan your trip to catch Carnaval in Cadiz, which usually happens in February, for some incredible costumes, singing, dancing, and food. Rent a bike and pedal your way around town, stroll around Park Genoves, grab a surf lesson, or simply enjoy a day at the beach at Playa Victoria. Make the most of the beach side destination by enjoying the fresh seafood. If you are budget conscious, head to Calle Zorilla or Calle de la Palma for streets that feature plenty of affordable dining options, or go all out at Restaurante El Faro.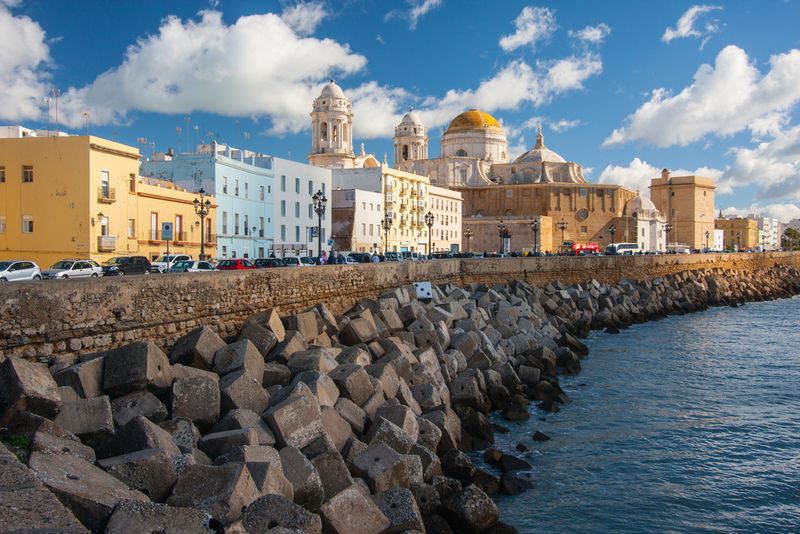 6. Aeolian Islands, Italy
The Aeolian Islands are a group of volcanic islands in the Tyrrhenian Sea, found between 25 and 50 kilometers north of Sicily.  Although these islands have enjoyed a recent surge in popularity and can be very busy during July and August, visiting during the rest of the year will give you a chance to soak up the incredible beauty while avoiding the crowds. Rent a kayak and explore the coastlines, take a boat tour, go scuba diving – the options are endless. Whatever you choose, you will be surrounded by mountainous green islands with jaw dropping coastlines.  Vulcano is the most popular island and gives you the chance to climb a volcano, have a mud bath, and swim in sea water full of volcanic bubbles.  Top off your visit to Vulcano with seafood at Maurizio. The island of Lipari is relatively quiet, affordable, and features a pumice quarry, while Stromboli has an active volcano, beautiful black sand beaches, and gives you the chance of a lifetime to climb the volcano at sunset, and then run down the volcanic ash slopes.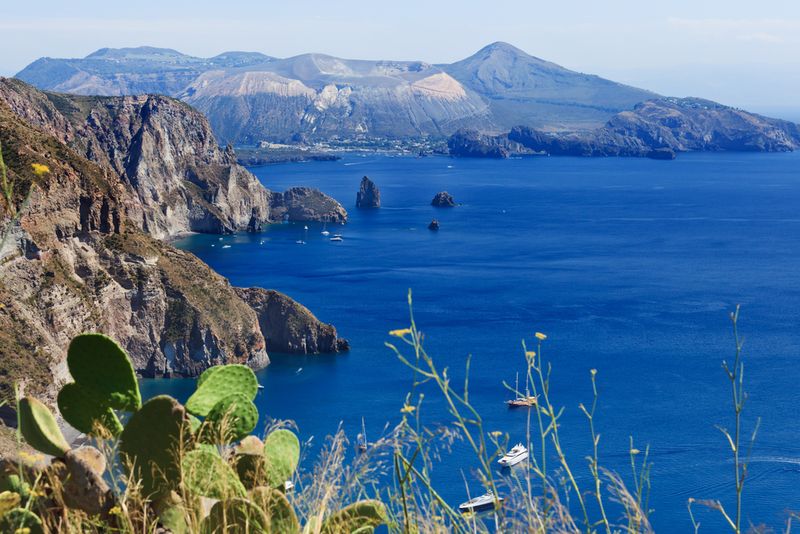 5. Tetouan, Morocco
Filled with traditional white buildings and home to an old town on the UNESCO World Heritage List, the stunning coastal town of Tetouan is a remarkable destination in the Mediterranean.  Southeast of Tangier, this smaller port town is off the beaten path, and off the radar of many travelers. Head to the Medina to learn about the multicultural history of Northern Morocco – it is divided into the Andalusian, the Jewish, and the Berber sections (consider hiring a guide to get the most out of your experience). Stroll around Mohammed V Avenue, a pedestrian only road found in the center of the town which is packed with cafes, boutiques, shops, and street vendors. Grab a coffee and a quiet spot and watch the hustle and bustle and the locals, and then stroll further down the street to visit the King's Palace.  Explore the vibrant culinary scene at Blanco Riad, Riad Saada, Restaurant Restinga, Snack Yousfi, and then load up on sweets with the locals at Dallas.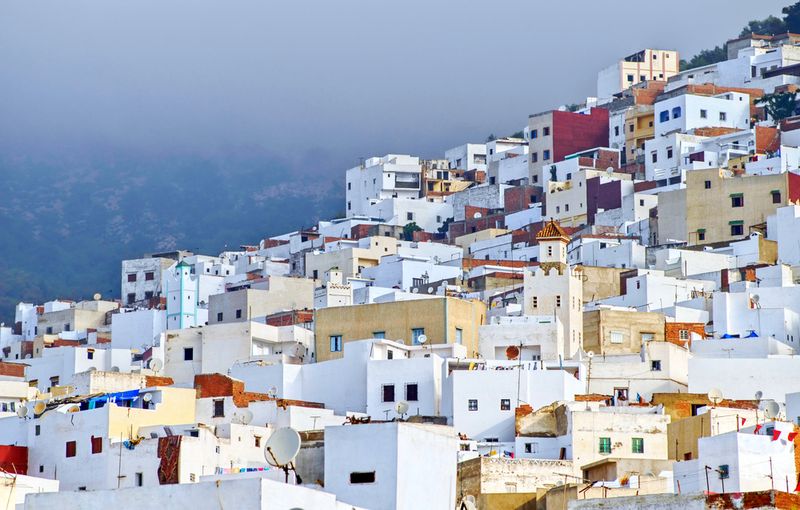 4. Dubrovnik, Croatia
The walled city of Dubrovnik on the Adriatic Sea is found in the far south of Croatia. Although a popular destination within Europe, the beautiful city of Dubrovnik isn't overwhelmed with tourists. Walk atop the ancient city walls for some epic views, walk around the old town, rent a kayak and explore the coastline, sample local wines on the Dubrovnik Wine Tour, take a boat tour, rent a bike, dive the crystal clear waters with Blue Planet Diving Center, or go sailing with Dubrovnik Sailing. Relax after your days of exploring at Dionysus Wine Bar, grab some tapas at Patarul, seafood at Barba, and dessert at Gossip or Dulce Vita. Try to time your visit to catch the Dubrovnik Summer Festival, featuring theater, opera, and dance events in open air venues across the city. Need to get out of town? Explore the nearby Mljet, Lokrum, Lopud, or Korcula Islands for a peaceful getaway and even more breathtaking sights.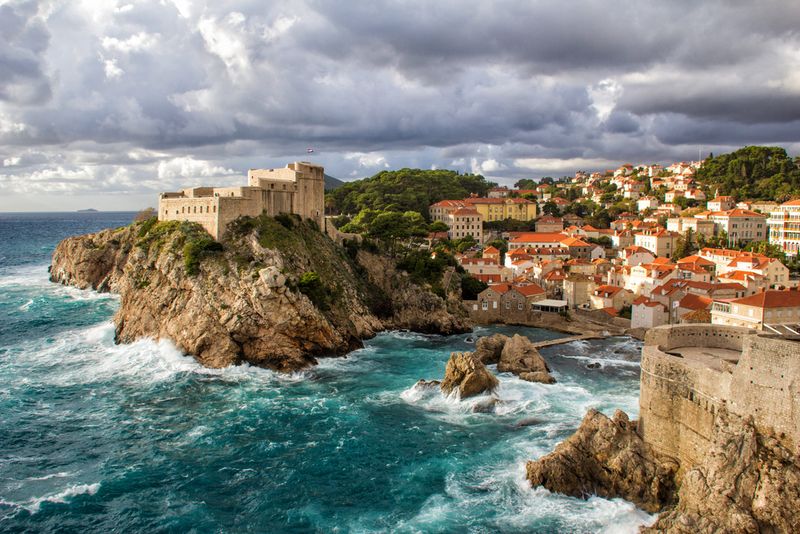 3. Corsica, France
The island of Corsica, France, has managed to avoid over-development compared to many other islands in the Mediterranean. Most tourists head to Corsica in August, so skip the busy season for a more relaxed adventure. With some of the best beaches in Europe and plenty of walking and hiking trails, this island is worth a visit!  If you have the time, consider hiking the GR 20, an approximately 17 day hike. Short on time? Visit the Calanche Cliffs – red cliffs that tower over the blue waters of the Mediterranean, Gorges de la Restonica, Vallee du Fango, Aiguilles de Bavella, and the Nature Reserve of Scandola for some outdoorsy hikes and walks. Best beaches are Roccapina Beach, Plage de Ghjunchitu, Plage du Petit Sperone, Plage d'Arone, Plage du Lotu and Tamaricciu Beach (as you can probably tell, there are plenty of beautiful options). On the island, you can pursue a variety of activities, including diving, skydiving, boat tours, biking, ATVing, and much more. Relax and make some new friends at B'52 or Café de la Tour.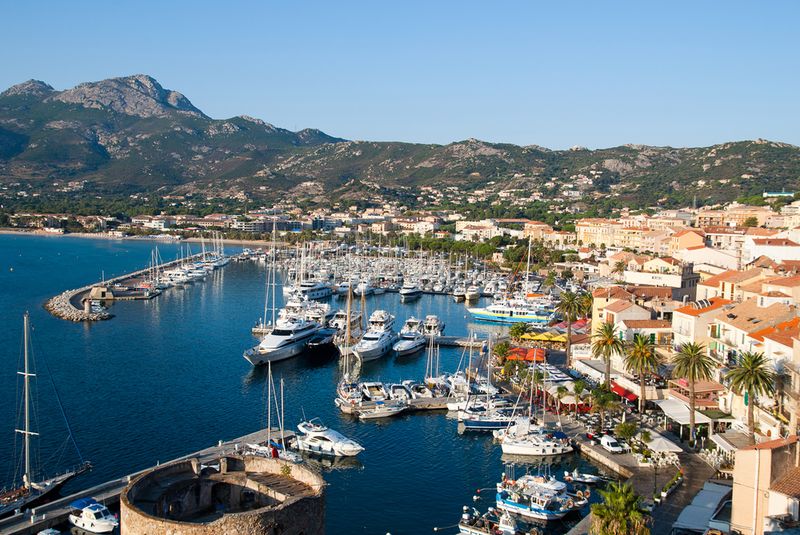 2. Haifa, Israel
Haifa, the third largest city in Israel, is often overlooked as a Mediterranean destination, but its coastal location, proximity to Mount Carmel, loads of activities and plenty of delicious eats should put it at the top of your travel wish list. You absolutely must visit Baha'i Gardens and Golden Dome to see one of the most beautiful gardens in the world (up kept almost entirely by volunteers) while enjoying breathtaking views of Haifa Bay. Get the most out of the experience by booking a free tour in advance. Check out the Mada Tech, the Israel National Museum of Science for a day of hands on learning suitable for the whole family. Visit nearby Mount Carmel National Park for hiking and mountain biking. Take advantage of the delicious street food on Yafo Street and Wadi Nisnas – try the shawarma, falafel, baklava, and knafe! And of course – the beach! Head to Dado Beach to soak up the sun on this clean and picturesque beach.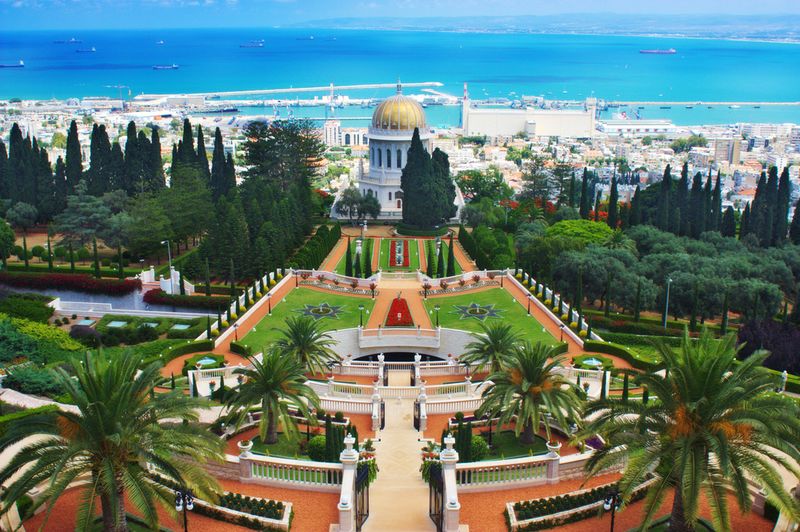 1. Evia, Greece
The island of Evia, pronounced 'effia' is also known as Evvia or Euboia. Perhaps this case of multiple identities is what has kept it from the majority of the world – although being a popular Grecian getaway, this island has for the most part, stayed out of the global spotlight. Greece's second largest island is easily accessible and full of hot springs, archaeological wonders, and mouth watering food. Visit St. John the Russian, Karababa Castle, and Dragon House at Ochi Mountain for a taste of history, then hop in the Healing Thermal Springs of Edipsos to rest and rejuvenate. Enjoy beautiful beach settings at Kalamos, Chiliadou, and Pefki Beaches to soak up the sun, and check out the Lihadonisia Diving Center in Edipsos for some spectacular Mediterranean diving. With hundreds of villages on this beautiful island, it can be hard to narrow down your options, so rent a car in Eretria, then take your time, relax, and enjoy the adventure as you explore this piece of Greek paradise.