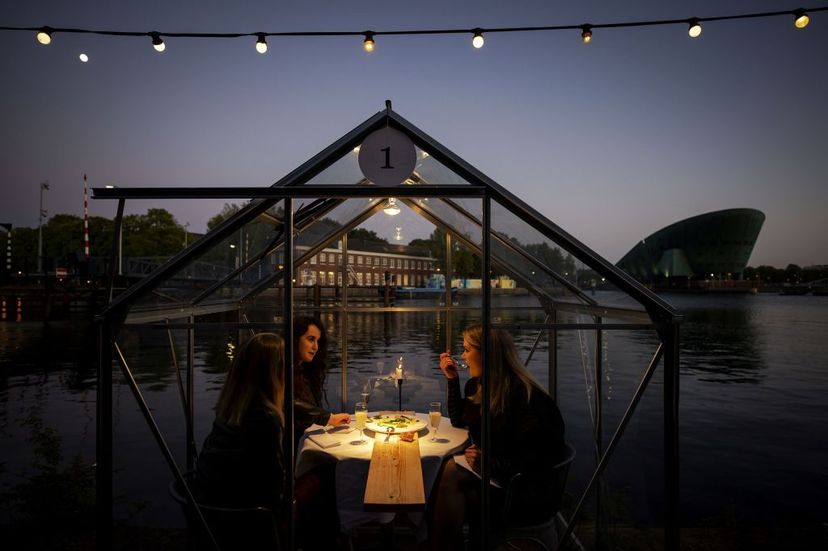 One of the great things about exploring a new city is the number of different restaurants there are to try. Amsterdam is no exception. It is a city packed full of great eats. If the restaurant environment is as important as the food itself, look no further than these five unique restaurants to experience in Amsterdam.
Restaurant De Kas
What was once home to the American Municipal Nursery has been transformed into one of the city's best restaurants. De Kas restaurant and nursery are housed in a set of greenhouses that date back to 1926. Believing that food is best served fresh, all of the herbs and vegetables used in the restaurant's dishes are grown on-site, and the remainder of the ingredients are locally sourced.
The great thing about dining at De Kas is that you never know what you're going to get. The restaurant's menu changes daily, built upon that day's harvest. Depending on the weather, guests have the option to enjoy their meal in the breathtaking dining room or outside next to the herb garden.
REM Eiland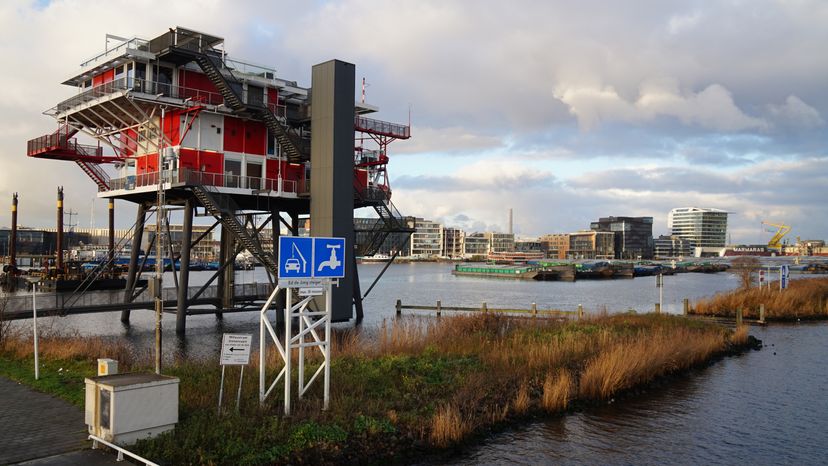 This restaurant may look like a sea rig, but that's because it's exactly what it was built for. The structure was built in the 1960s as a pirate radio and TV broadcast station but was shut down by the REM law (which the restaurant was named after) in 1964. Today, it has been converted to one of the most unique restaurants in the city.
Located 22 meters above the River IJ, REM Eiland invites guests to experience a meal with a view. In the warmer months, guests can dine and enjoy the breeze on the rooftop terrace that was once a helicopter landing pad. In the cooler months, guests can still enjoy the view, but from the warmth and comfort of the rigs dining hall. Not surprisingly, seats at REM Eiland fill quickly, so to ensure a seat with the best view reservations are recommended.
Ctaste
Would you be comfortable eating a dish without seeing it first? For the adventurous foodies, Ctaste should be high on your list of dining experiences in Amsterdam. Ctaste specializes in a new restaurant trend called 'dining in the dark'.
What makes Ctaste unique, however, is not simply that you're eating your meal in the dark; all of the restaurant's servers are blind or visually impaired. Upon arriving at the restaurant, your party will choose their dishes in a lighted lounge area, before being led to the darkened dining room. Your server is specially trained to serve in the dark and is there to guide you through the evening and make sure that you, and your party, enjoy a meal that you won't forget. If you're looking for a dining experience that will heighten your senses, book your table at Ctaste today.
Canal Dinner Cruises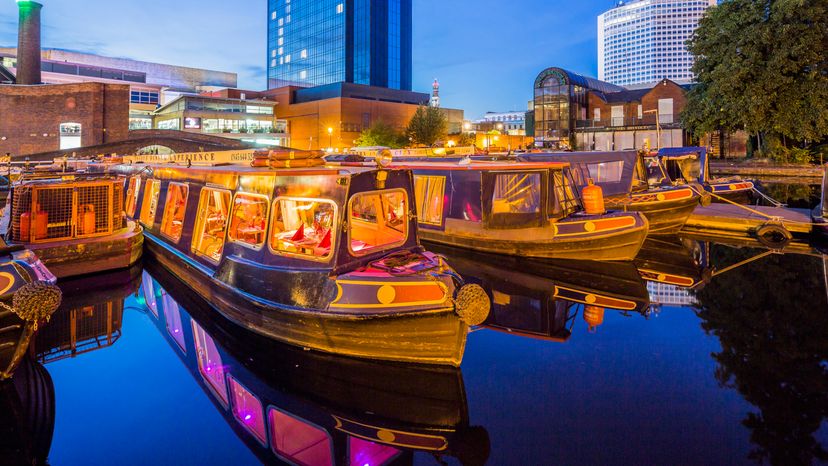 A canal dinner cruise is the best way to see the magical lights of Amsterdam. With a canal dinner cruise, you can enjoy a fine dining experience while slowly making your way through the city's numerous canals. Lasting about 2.5 hours, your cruise begins with a celebratory glass of sparkling wine after which you will be served a 4-course meal prepared right in front of you by the in-house chef.
A dinner cruise isn't just about the food, though. As you make your way past some of the city's landmarks, the cruise tour guide will show pictures and explain the history behind what you're seeing. For those not interested in a traditional walking tour, a canal dinner cruise offers a delicious and relaxing alternative.
Foodhallen
Once a retired tram hall, De Foodhallen was reopened to the public in the form of a food hall. De Foodhallen is the Netherlands' first indoor food market where you can enjoy food and drinks from numerous vendors all under one roof.
De Foodhallen is the perfect place to go if your party can't decide on the type of food they want. With everything from burgers to seafood to traditional Dutch food, De Foodhallen offers something for every taste. Even if you just come for drinks, there are dedicated wine, beer, and spirit vendors there that are guaranteed to help you quench your thirst. Outside of the hall, you can also shop the stores of the hall's permanent vendors or visit the weekend market where local artisans come and set up shop.
A warning to potential diners: After eating your way through this list of unique Amsterdam restaurants, you may never be happy with a traditional sit-down restaurant again!