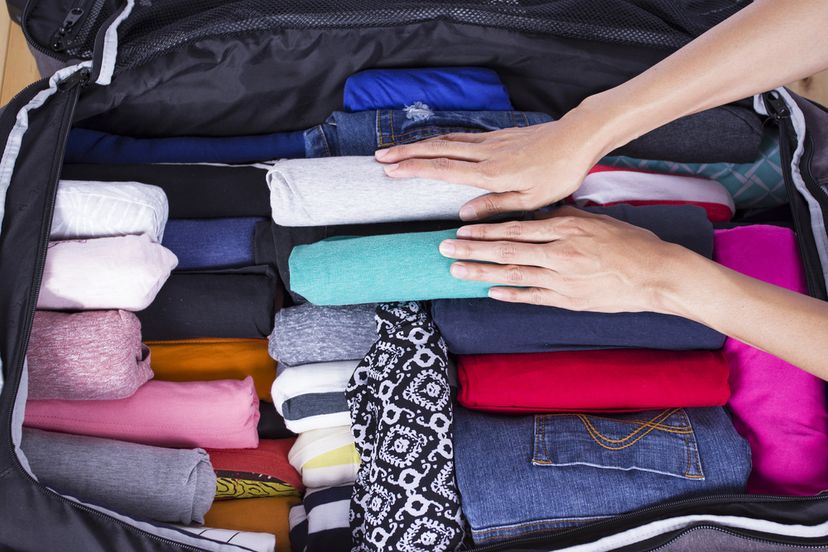 When booking a vacation – and the subsequent packing that follows – there are plenty of things to get ready for. Depending on where you're headed, there might be more or less prep work that needs to be done, for instance, places with extreme climates or where an intense hobby is going to be performed. This means more items will need to be packed … especially when traveling far away or for a long period of time.
But what if, instead of packing in bulk, you could pack items that were far more versatile? Where clothing was good for multiple temperatures and types of weather? And shoes could handle long bouts of walking, but also served as a stylish accessory to your outfit? And, of course, toiletries were efficient and easily reached. Jewelry avoided becoming tangled, hair products tamed and de-frizzed while keeping everything securely in place, and so on. Thankfully, these products not only exist but they've been perfected over the years. Brought down to an art where travelers can pack with minimal items, but without being an inconvenience. In order to get the most out of your travel wardrobe, consider packing:
1. Quality Items
Yes, they're expensive – some of them are very expensive – but their price tag often comes at a value worth having. These are the clothes that will last through multiple wears without losing shape or fit. They're also specialty made to withstand the weather. Look at sites like Merrell, UnderArmour, Nike, Columbia, etc., and check out their weather sections. Each clothing description should come with an overview as to what temperatures and types of precipitation they're meant to keep in/out. (Don't forget wind either!) With these items, you can pack light without sacrificing practicality. Then once you've decided on the quality you can look toward specifics.
2. A Hoodie or Sweatshirt
Stay cozy and warm through all types of weather. With one quality hoodie, you can mix and match for all types of outfits. (Even better if you stick with a neutral color for maximum matching abilities.) Go hiking, get warm with your pajamas, or just have a casual day around town. Or, if you can find a type that has a removable hood, you can adjust for even further outfits. Take it a step further and layer under a jacket for added warmth. This brings us to our next item…
3. A Light Jacket
By choosing "light" you can wear the outer layer in all types of weather. Layer up when it's cold, or simply provide a light cover to shield yourself from the breeze or drizzle. You can also choose versions that can be stacked or striped down – oftentimes with pieces that zip right in so, they won't bunch or lose their place. When choosing a jacket, it's also best to pick a material that's waterproof or will block out other significant weather in order to get the most possible use out of a single item.
4. Wick-Away Materials
If you're planning on movement, layers that dry quickly or keep you from feeling damp are the way to go. They will allow you to feel more comfortable for long days of travel – whether you're out hiking, shopping, or taking in the sights. Wick-away materials are also more likely to breathe, meaning they won't collect smells as quickly. Which is even more perfect for travelers who have minimal access to laundry services. Better still, is the fact that these types of materials can be crammed into the smallest of packing shapes and still won't wrinkle – they come out unscathed and ready to wear.
5. Versatile Outfits
It might take a little extra planning, but choosing outfits that will last all day is well worth the effort. It will ensure you're not left uncomfortable, nor forced to change midway through the day (also forcing more clothes to be packed).  Avoid materials that don't breathe, are too tight, or can't be easily accessorized and changed for a versatile look. For example, adding a necklace to dress things up, tucking in a shirt, or wrapping a belt for a dinner out. While those same outfits can be "dressed down" and made comfortable for daily activities. Then with a few changes (and freshening up, if you prefer), it's made completely new. Without the need to take up more suitcase room. By packing smarter, you can work toward a much more efficient trip. Consider this path the next time you're traveling.