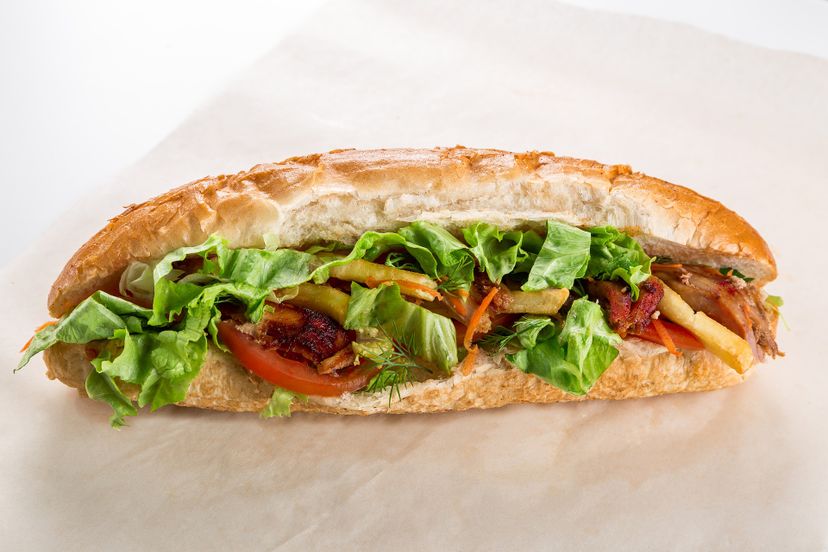 A juicy sandwich is perhaps the most filling and quick snack-cum-meal a person can enjoy. It's easy to prepare (or buy) and gobble down without requiring much ceremony. Moreover, the range of flavors and styles a submarine offers is why so many people love to gorge on the delicious delicacy. They can make it a meaty treat by stuffing it with the most succulent beef or keep it light with veggies and pickles; either way, the fulfillment that comes from devouring a sandwich is unmatched.
A Local Favorite: Po'boys
Sandwiches have a universal selection of flavors and chewiness that sandwich aficionados get anywhere around the world, but then there are some subs that are exclusive to a particular region, like New Orleans's sandwich specialty po'boy.
Po-boys (an abridged form of poor-boys) are traditional sandwiches of Louisiana that originated in New Orleans. A po'boy is a hearty French bread sandwich containing meat. Louisianans love to nosh a finger-licking poor-boy, especially when in New Orleans. Being the originating place, The Crescent City has scores of delis serving scrumptious po'boys, but one that stands out is Verti Marte in the French Quarter.
Verti Marte
Verti Marte is a modest deli in French Quarter, New Orleans, that serves some of the best sandwiches in town, especially po'boys. The grind's humble exterior and underwhelming interior design may be off-putting for some customers, but once you take a bite of any of their sinfully delicious sandwiches, you'll forget all about the aesthetics. In fact, Verti Marte's regulars believe that what the place lacks in visual appeal and décor, it makes up for that in unvaryingly tasty po'boys.
The favorite deli of many locals is located on Royal Street in the French Quarter, across the frightening Lalauri Mansion. It's a grocery store cum deli, where you can grab crunchy potato chips, a chilled can of soda to go with your po'boy.
Placing an Order at Verti Marte
When you Verti Marte, you have to bound sideways, moving past the shelves stacked with potato chips and other junk food items, and make your way to the back of the store. Once you are in the dark corners (so to speak) of the deli, you'll spot a counter accompanied by an expansive menu on the back wall. That's when you'll know that you have reached your destination.
When choosing among all the po'boy entries, you might like to ask for suggestions. If you are not one to have awkward conversations with store employees, then perhaps you should try Verti Marte's 'All That Jazz.' It's a jumbo po'boy stuffed with grilled ham, turkey, shrimp, Swiss and American cheese, grilled mushrooms, and the house specialty "wow sauce."
If you are not a meat fan, then you can order from the joint's vegetarian variety. The green giant is a plant-based local favorite consisting of mushrooms, onions, and bell peppers. And it's indeed a giant sandwich; it's enough to feed two people abundantly.
After placing your order, you can secure bags of chips and a six-pack to complement your meal while your order is being prepared. Once it's ready, the person behind the po'boy counter will call out your name. Bag your sandwich and find a place nearby to enjoy your snack-cum-meal. Be sure to enjoy it while hot; otherwise, you will not have the complete experience.
Don't go after the fancy po'boy places meant to lure tourists because they don't serve quintessential po'boys. For an authentic po'boy, visit Verti Marte in the French Quarter.