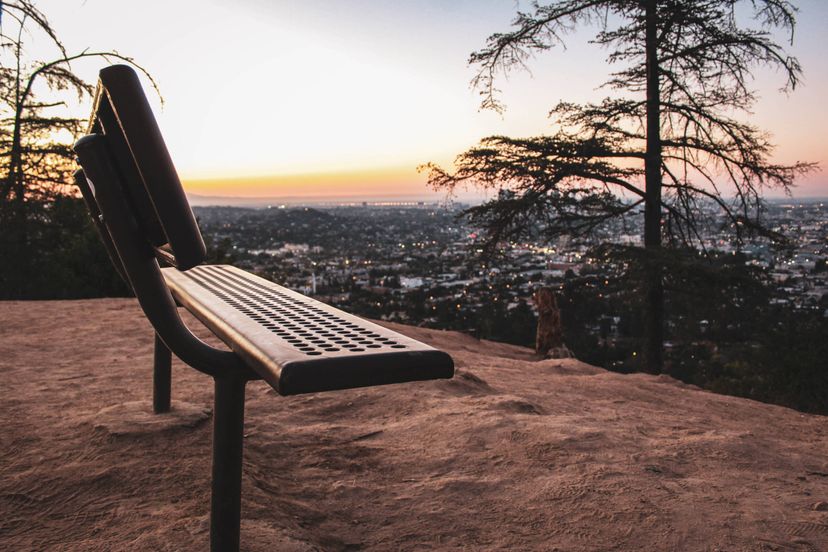 Los Angeles is surrounded by mountain ranges that are part of Transverse Ranges, and offers lots of hiking locations that will certainly take your breath away.
Nature is wonderful, and there are so many trails for everyone's taste — whether you are an enthusiastic hiker or a more reluctant one. For those who appreciate each moment spent in nature, it is kind of a given that hiking is one of the best (and cheapest!) ways to do something beneficial for your body and mind. Plus, we can enjoy it both when we are alone or with family and friends.
If you need a push to choose a hiking adventure, we selected the best places to enjoy hiking in the Los Angeles area — even if you are there with kids.
Hiking in Los Angeles 
There are many spots where you can go hiking in Los Angeles, and each is characterized by something unique. So, it would be complicated to name the best. We have chosen five locations that left the biggest impression on us, and we hope to tickle your curiosity and make you long to explore these places.
Let's jump right in to see what LA has to offer and the best local spots to go hiking. We would like to remind you that regardless of the chosen trail length, it is always good to prepare, bring more water than you intended, and check weather conditions.
Solstice Canyon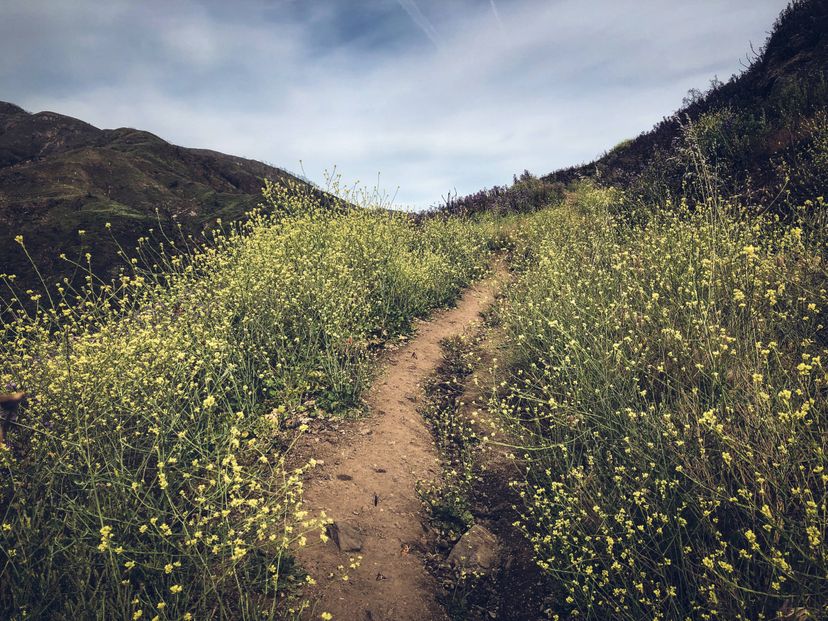 Solstice Canyon is one of the most popular Los Angeles hiking destinations. It has options for easy and strenuous hiking to satisfy everyone's needs, if you decide to go on this trip with friends or family. You will be able to enjoy a picnic, a little stroll on the Solstice Canyon Trail, or more challenging climbing on a Rising Sun Trail. This amazing Malibu waterfall hike offers an insight into exciting wildlife, so you may come across alligator lizards, acorn woodpeckers, or other wild animal species.
Echo Mountain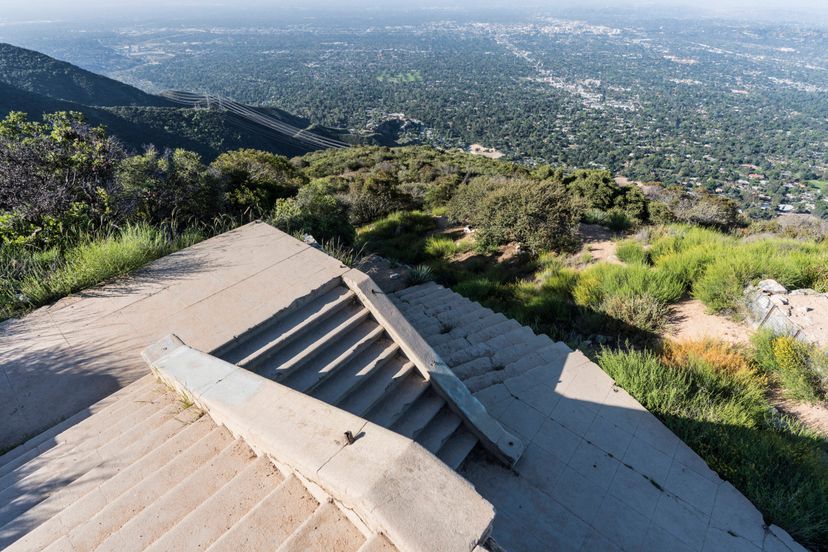 Hiking the Echo Mountain trail is a great experience for history lovers because you will see the ruins of an old hotel from the 1800s called Echo Mountain House. In those years, there wasn't a road to reach the hotel. The only path was through an inclined railway, and it was created only in the 20th century.
The trail begins at the top of Lake Avenue and is 5.5 miles long (roundtrip). It is quite steep and with little shade, thus, may be a bit difficult. Nevertheless, at the end of the trail, you fully understand why this is considered to be one of the most popular paths among residents of Los Angeles. You can enjoy not only the remnants of the American past but also the beautiful panorama and wide picnic space. This trail is of utmost interest when it comes to hiking in Los Angeles.
Griffith Park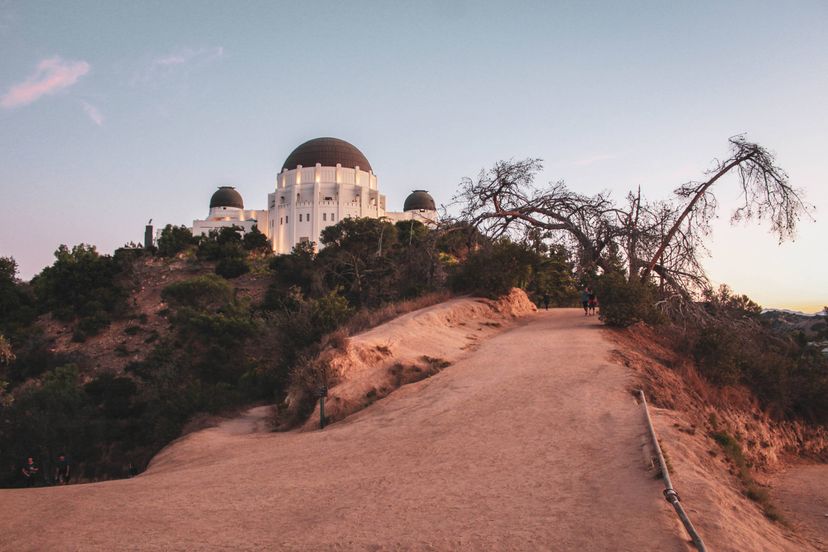 Griffith Park is just 5 miles away from downtown Los Angeles, and it includes over 4,200 acres of the Santa Monica Mountains. We cannot talk about hiking in Los Angeles without mentioning numerous fantastic Griffith Park hiking trails, widely different in length and height. You can choose from easy ones, like Bronson Cave, to more challenging hikes such as Griffith Observatory, Mount Lee, and the Hollywood Sign Via Brush Canyon Trail. Exploring them would be among the absolute best Los Angeles hiking experiences.
The Grotto Trail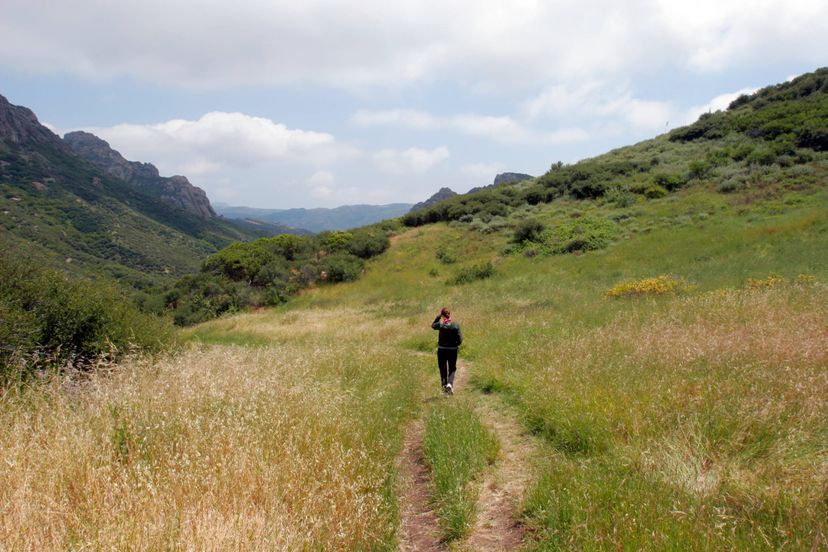 If you are interested only in a short stroll in nature, then there are very few things you will enjoy more than this 3-mile trail. During a brief walk that starts at the Circle X Ranch Visitor Center, you can completely surrender to the beautiful landscape all along the path and plethora of wildflowers, especially in spring. At the end of the hike, you will find a cute little waterfall and an enclosed natural pool. This place should be on your list when you plan hiking in Los Angeles, and if you take kids they will have lots of fun climbing and going down the rocks. Another thing is that you should expect to be quite dirty and sweaty after climbing, so it might be a good idea to bring spare clothes.
Mishe Mokwa Trail to Sandstone Peak and Tri-Peaks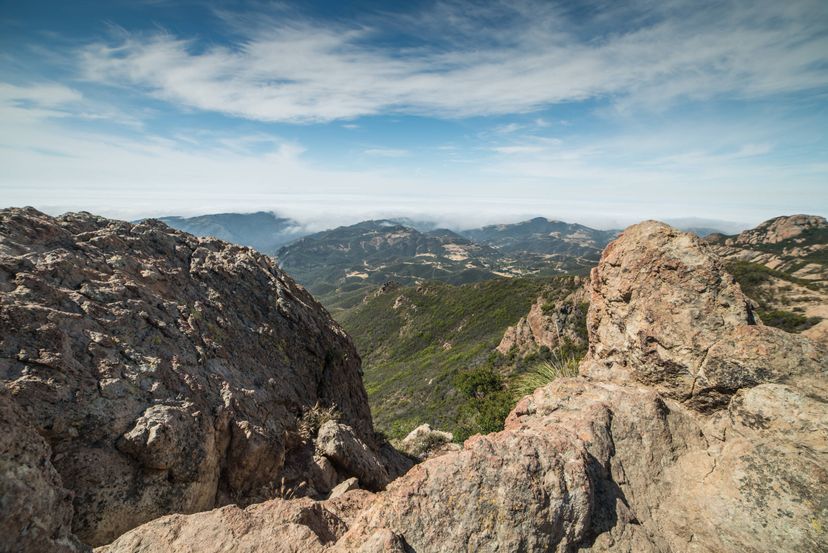 For experienced hikers and those who love a good challenge, we picked out this as one of the most demanding trails when you want to go hiking in Los Angeles. It is an almost 7-mile hiking trip, with an elevation of about 1656 feet and it takes about 3 hours of walking for the whole trail.  It is crucial to bring enough water supplies during this hike, as on this trail you won't find a lot of shade. If you are ready for a bit more demanding hike, you won't regret it a second if you choose this one.