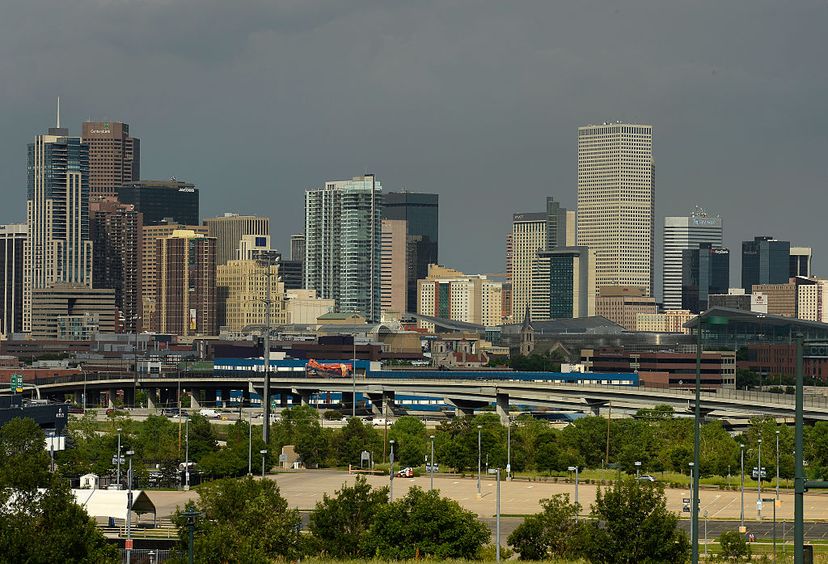 There are worse places than the Mile High City of Denver to find yourself lost and alone. The beautiful Rocky Mountain backdrop turns many visitors into residents with its irresistible draw for weekend adventures. However, with a population of more than 600,000 and growing, there are a few things to know before going out on the town.
The Freeways Are Not Your Friends
Don't drive anywhere during rush hour. The glaring downside to Denver's influx of residents is that roadways cannot adapt quickly enough to accommodate all the new cars. They're trying, but it's a losing battle. The infamous Los Angeles traffic is a kiddie fair compared to the miles of bumpers stopped regularly on all major freeways here. If possible, sneak onto side roads to find alternate routes; Driving at 30 m.p.h. is still driving.
East Colfax is All Bark and No Bite
Rumors float around about this "shady" part of town. East Colfax is at the end of a long stretch of run-down two-way traffic reaching across all of Denver and its suburbs. At best, it's dreary and lonely. Crime statistics are holding steady, which is a good sign. With new neighborhood attractions drawing more attention like restaurants, breweries, and theaters, the surrounding area seems to be brightening this dark corner of Denver.
Use the Buddy System Around Five Points
Like all neighborhoods, this area has its own appeal. Five Points includes Coors Field, where the Colorado Rockies play ball, as well as the up-and-coming River North Art District (RiNo). There are dozens of hip places to check out here. That said, be aware of your surroundings. Crime reported in Five Points accounts for more than 20 percent of all crime in the Denver Metro area. That includes violent crimes. So, lock car doors and bring a friend.
Keep in mind, Denver is a midwestern hub for gentlefolk who also like guns and drive aggressively. Come for the outdoor adventure; stay because traffic is blocking the way home.