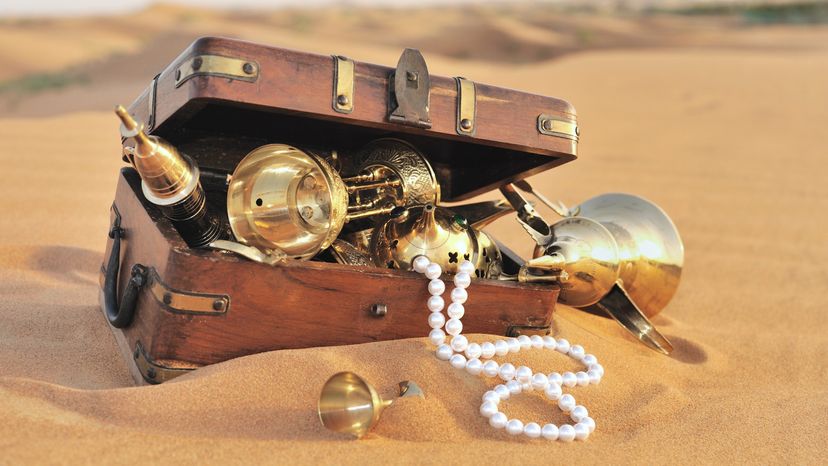 In 2010, art dealer Forrest Fenn told the world that he'd buried a bronze chest filled with about $2 million in coins, jewelry and artifacts somewhere in the Rocky Mountains. He left a cryptic note with hints regarding its locale. It took a decade, and hundreds of thousands of seekers, before 32-year-old Jack Stuef found it in 2020. Stuef sold the treasure to Tesouro Sagrado Holdings, LLC, which subsequently put most of the items up for auction. Fenn died three months after the treasure was found.
Although Fenn's treasure is no longer hidden, there are many other treasure hunts still going on. Plenty of valuables — gold, silver, jewels — have been buried over the centuries and are just waiting to be uncovered. Other valuable caches were lost at sea or stolen. The existence of some riches seems to be closer to rumor. Some people create complex clues and ciphers to help others find the loot — or befuddle them some more.
Intrigued? Here are 10 prized stashes that have yet to be discovered.