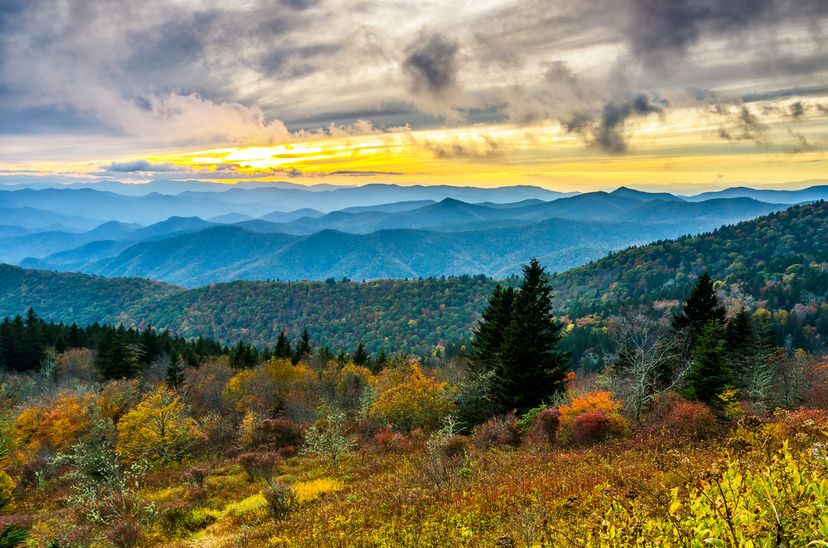 Most people wouldn't guess that a city as small as Gatlinburg, Tennessee would be considered a great spot to visit throughout your travels. The most recent census data says that there are less than 4,100 people living in the town at any given time. Even with that in mind, Gatlinburg is a small city that shouldn't be underestimated in terms of the entertainment and dose of southern culture it offers.
And so we present to you 10 things to see and do in Gatlinburg, Tennessee. Some of these things are fun for the whole family and others are just perfect for those that enjoy the great outdoors, but the truth is, no matter what you're doing while in Gatlinburg, you'll get a taste of what life is like outside Music City while still experiencing all of the culture, food and entertainment that lies at the heart of Tennessee. So before you book a fancy getaway to Florida or some Caribbean resort, take a glimpse of what life is like right in the home of the Great Smoky Mountains.
10. Dolly Parton's Dixie Stampede Dinner Attraction
Anybody looking for fun for the whole family or even a date night with that special someone that happens to be a little more fun and a little less focused on romance should check out Dolly Parton's Dixie Stampede. They promise that the audience will always be a part of the show and getting involved is something that will give you an experience you won't soon forget. The show uses live animals and dramatic lighting effects to keep the audience engaged. Throw in some exciting sound effects and crazy pyrotechnics and there'll be moments where you'll be wondering if you're at dinner or a concert.
And of course Dolly Parton, one of the most legendary figures in the history of Tennessee is the inspiration behind it all. You'll be completely captivated by the acrobatics of the riders, the ring of fire and the whole spectacle in motion. Located in Pigeon Forge, you can have a feast for the entire family. If you're bored with traditional restaurants and looking for a fun place for dinner and a show, Dolly Parton's Dixie Stampede is the place to go.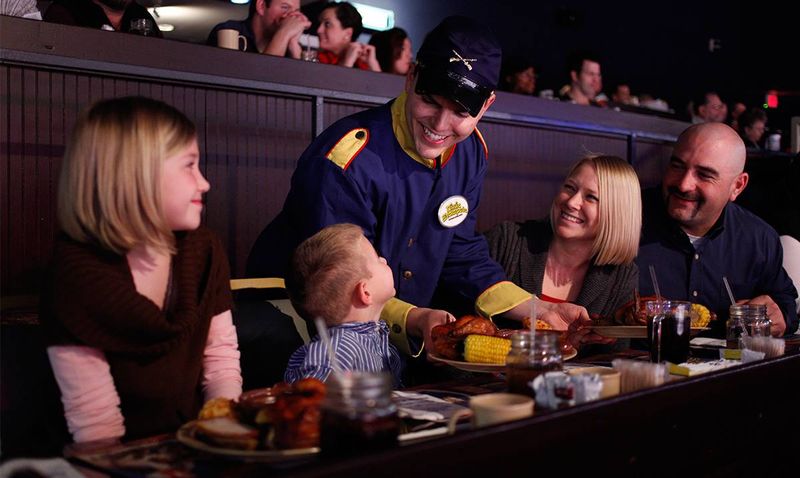 9. Spark Some Romance
As much as Las Vegas gets all the hype when it comes to running away and getting married, believe it or not, Gatlinburg is actually a great place to go and do the same thing -or at least spark some romance if you're still dating (or not crazy enough to get hitched to someone you just met). All jokes aside, Gatlinburg is home to the Ripley's Aquarium of the Smokies, which features some of the most unique and breathtaking underwater creatures in the world. Large tanks that hold millions of gallons of water allow you to get up close and personal to all kinds of sharks and fish from around the globe. It sure makes for a great date night.
Now let's skip right through your dating life and go right to the wedding shall we? For those who are looking to get hitched in Gatlinburg, there are so many interesting and unique ways you can do it. Of course, you can opt for the traditional wedding chapel style ceremony, but you can also go with your very own Hillbilly Wedding, where your wedding vows get confirmed by a bearded minister in a way that only a Hillbilly could pull off. You can also take advantage of the beautiful views that Smoky Mountain has to offer and get married after taking a ride in a sky lift right to the top.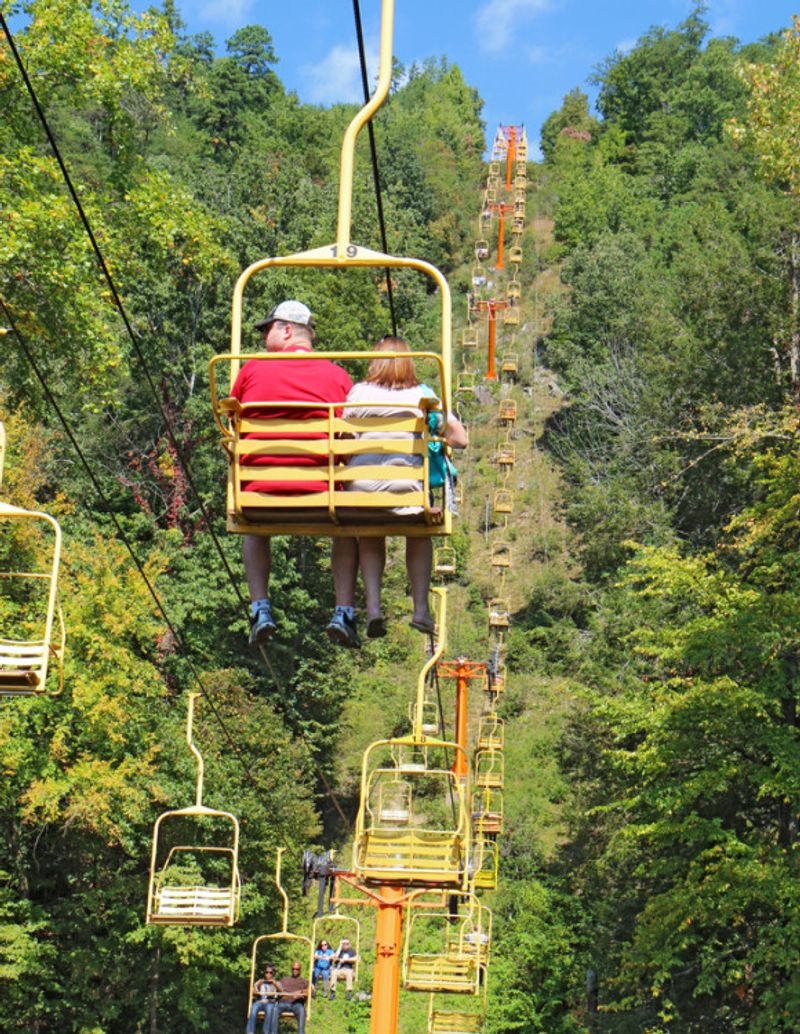 8. Enjoy Some Down-Home Cooking
It would be almost impossible for you to go anywhere in the state of Tennessee without being tempted to try some of the southern style cooking that surrounds you. It doesn't matter what floats your boat, whether it's a particular type of ethnic cuisine that you enjoy or if you're looking to try the kind of meals that stick to your ribs, you can have it all right in Gatlinburg. The city offers an entire dining guide for tourists that will give you a comprehensive list of everywhere you can eat in the city, but just to give you an idea, we'll go through some of your options:
If you're looking for something that particularly accentuates all of the awesome flavors that go with Southern-style dining, try the Alamo Steakhouse and Saloon. The establishment has been locally owned and operated for almost 15 years now. Another spot to check out is the Atrium Pancake. Like the name says, most of the menu options revolve around pancakes… but this little hotspot doesn't make pancakes the way your grandma and grandpa used to. Atrium Pancakes has been previously featured on the Food Network and once you sit down to dine there, you'll know why.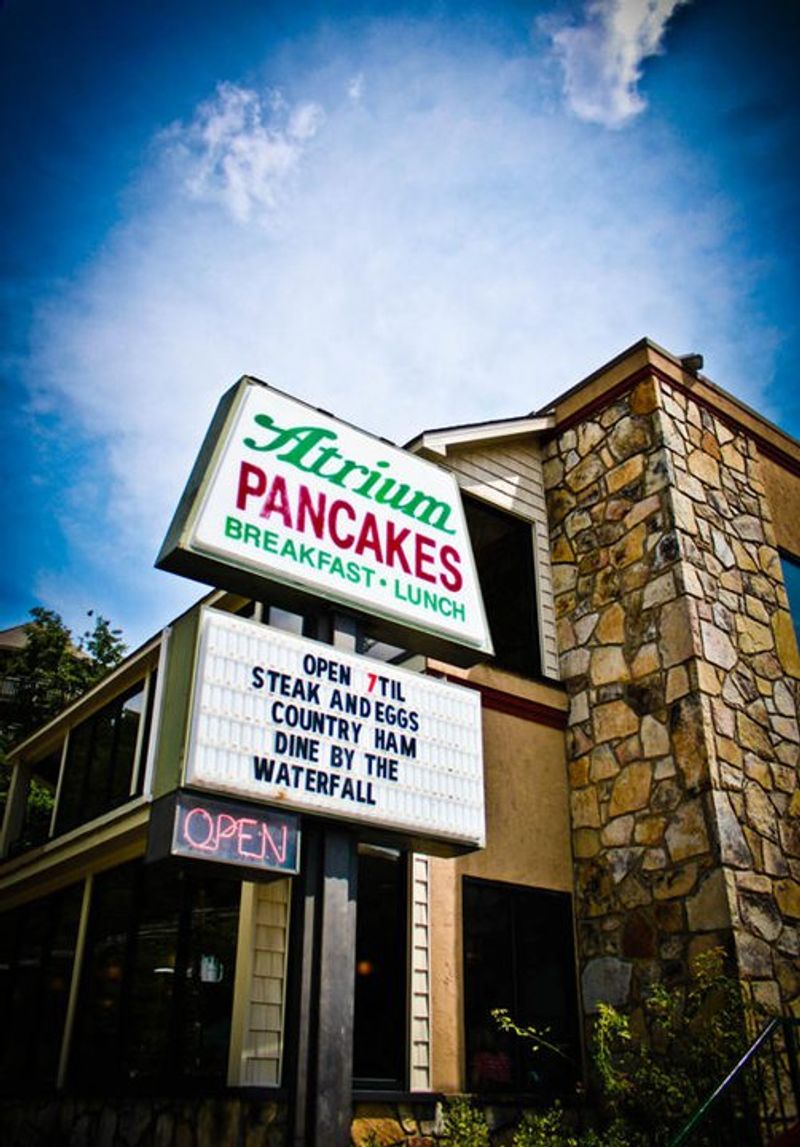 7. Mountain Golfing
Anybody who has any significant experience playing the game of golf knows how challenging and fun it can be. It takes a lot of practice and intense focus to get good at it, but even if you're just looking to have a good time with friends and family, sometimes it's just great to let loose and hit the ball as hard as you can. One thing that makes golf courses in Gatlinburg unique is that they take advantage of the mountainous terrain in the area.
Picture the best golf swing you've ever put together and imagine that you're doing it on a golf course full of natural peaks and valleys topped off with luscious greens and forest area. Bent Creek Golf Course is particularly breathtaking; it's designed by former PGA Tour player Gary Player. If you're looking for beautiful wooded landscapes, then Gatlinburg Golf Course is your spot. These two little golf hideaways command a lot of attention, even if you don't consider yourself to be a serious player.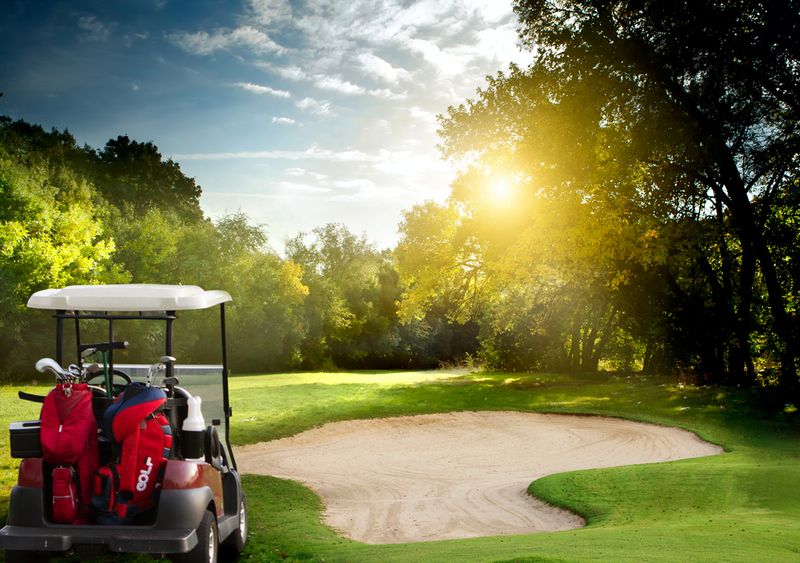 6. Gatlinburg Winter Magic
The Gatlinburg Winter Magic Trolley Ride of Lights is a winter event unlike any other and it's just what it sounds like. You get to ride on the Gatlinburg Trolley and witness a festival of lights that's been one of the city's trademarks for years. The trolleys are specially designed to carry visitors throughout the downtown core and adjacent areas, where they get to witness over 1.5 million dollars worth of spectacular LED lighting created and designed by local artists.
It's one of the most breathtaking yet relaxing things you can do in Gatlinburg. The display features all sorts of animals that are indigenous to Great Smoky Mountains, and was recently converted to lighting that is 95% more energy-efficient. Meaning that the program can now run for a full 4 months of the year and span the entire winter season. As much as small getaway vacations are typically meant for the spring and the summer, if you happen to be in Gatlinburg during the winter season, this dose of Winter Magic is something you have to check out.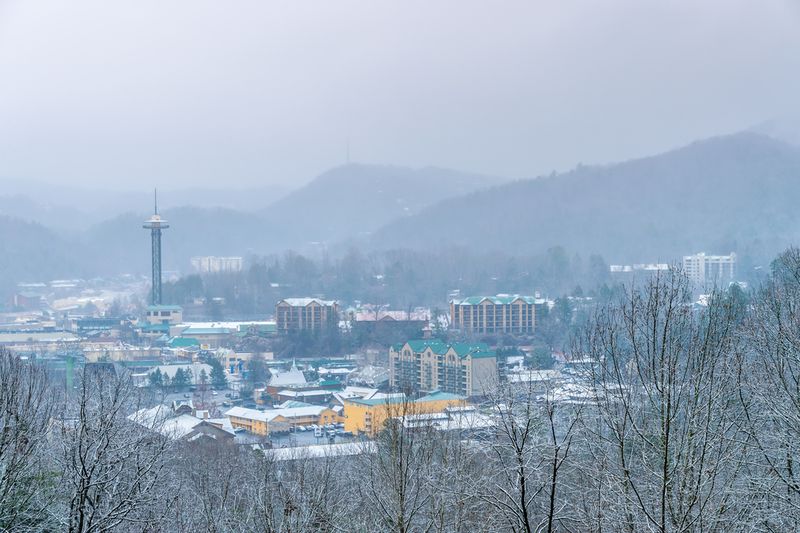 5. Shopping
Gatlinburg's motto when it comes to shopping is "Shopping on a Whole Nother Level". The area's boutiques and shops are some of the most unique in all of America. Imagine yourself being swept away by the old world, walking around on brick laid streets.
Walking past the shops you can find all kinds of homemade pottery or watch craftsmen fire ceramics into beautiful designs that you can take home. There are all kinds of unique stores and studios to check out that will provide you with everything from homemade jams and arts and crafts unique to Gatlinburg, to unique clothing, jewelry and accessories.
Or if artisan crafts aren't really your thing, Tanger Outlet Mall is just a stone's throw away. It's the most popular outlet mall in the state, with so many different kinds of shopping options. It would be easy to spend an entire day walking through Gatlinburg, window shopping and picking up new treasures to take home. The best part about the whole experience is that it's located on a scenic route right off of the Great Smoky Mountains.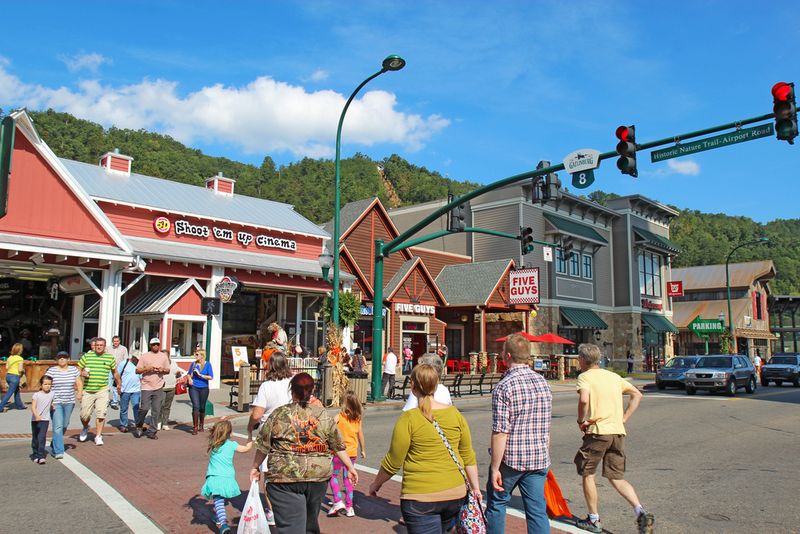 4. Live Music
While Nashville is known as Music City, that doesn't mean it's the only place to experience great music in the state of Tennessee. Gatlinburg has its own buzzing music scene; and every summer, artists and music fans alike come to town to check out the Smoky Mountain Songwriter's Festival. This music event features some of the top songwriters in the music industry and offers a Battle Of The Bands-style playoff. If that's not your thing or you're looking to mix in a little food and drink with your music, one of the cool things about the music scene in Gatlinburg is that it's co-mingled with restaurants and distilleries in the area.
That means that whether you're looking to chow down on really good food or hoping to try some of the hidden gems put together by local brewers, there is no shortage of entertainment available. You can have a beer, or try a taste of some well-aged locally made moonshine. No matter how you split it, you'll have a great time enjoying the music in Gatlinburg. The top breweries in the area all have an intimate space available for live music that you can't find anywhere else.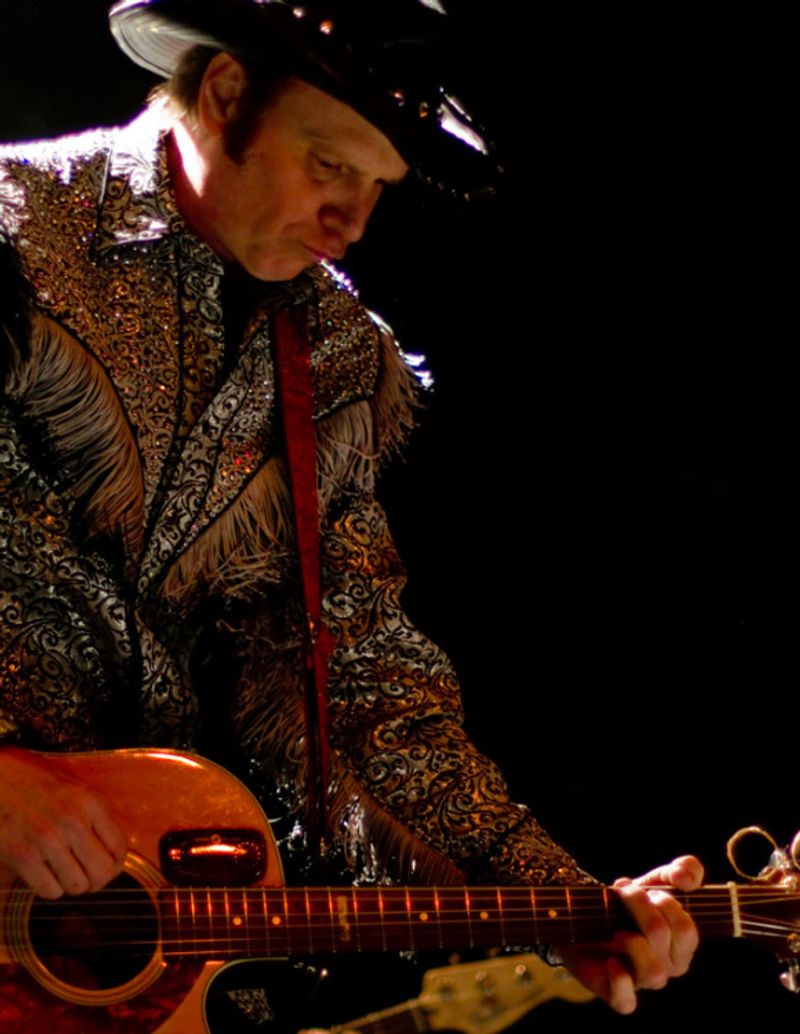 3. Dollywood Theme Park
Who doesn't love a good roller coaster ride? We've definitely established there are many things to see and do for people of all ages and interests, but few attractions in Gatlinburg offer fun for the entire family better than Dollywood Theme Park. While one can get a season pass for less than $90, those who are just visiting for a short amount of time can experience all of the games, roller coasters and fanfare that Dollywood Theme Park has to offer for just under $60.
For those visiting the Gatlinburg area in the middle of summer time and in the mood for a splash, a one-day pass is available that includes both access to the grounds and access to the water park. Aside from the incredible value travelers can get from their visit and the tremendous fun they can have, one of the coolest parts about taking a trip to the Dollywood Theme Park is that the park uses a device called the Q-Bot, which waits in line for you at shows and attractions you want to check out, so that you spend your day enjoying the park -instead of waiting in long lines. The theme park also offers on-site accommodations for those looking to stay an entire weekend and enjoy quality time with the family.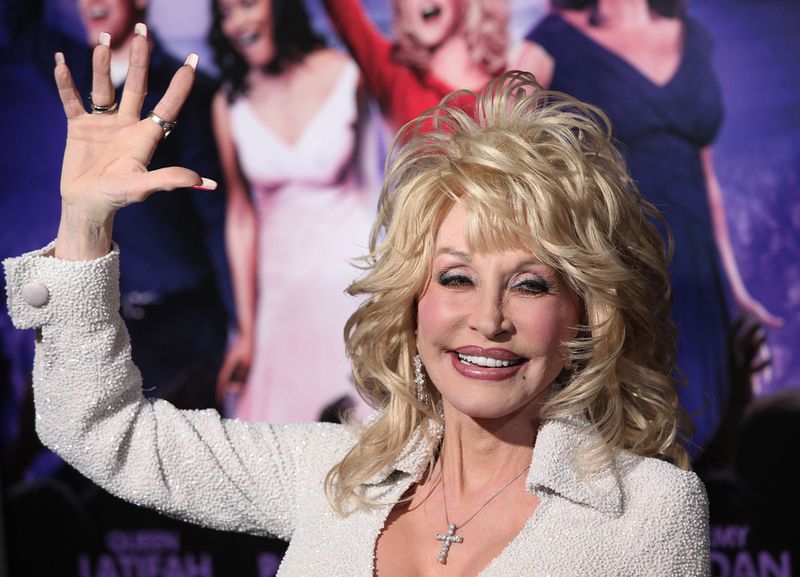 2. University of Tennessee Sports         
The Tennessee Volunteers have a rich addition in the NCAA for having one of the best basketball and football sports programs across America. Mention the name Pat Summit to anybody who follows sports in the area and they will be able to tell you that she is the most legendary women's basketball coach of all time, building a track record that would make most NBA coaches jealous. It's that kind of rich tradition you'll experience when you take in a basketball or football game in Tennessee. The arenas for both sports mimic those of professional teams and they stay jam-packed throughout the fall season. The fun and excitement of collegiate sports is something completely different from what you may have experienced watching a professional game.
Watch the stars of tomorrow and witness the most exciting live sports that the state has to offer right in Gatlinburg. The Tennessee Volunteers sports programs have become famous for breeding future stars like Hall of Fame NFL quarterback Peyton Manning. So if you're in Gatlinburg and looking to catch some live sports action, can do so without having to leave the city.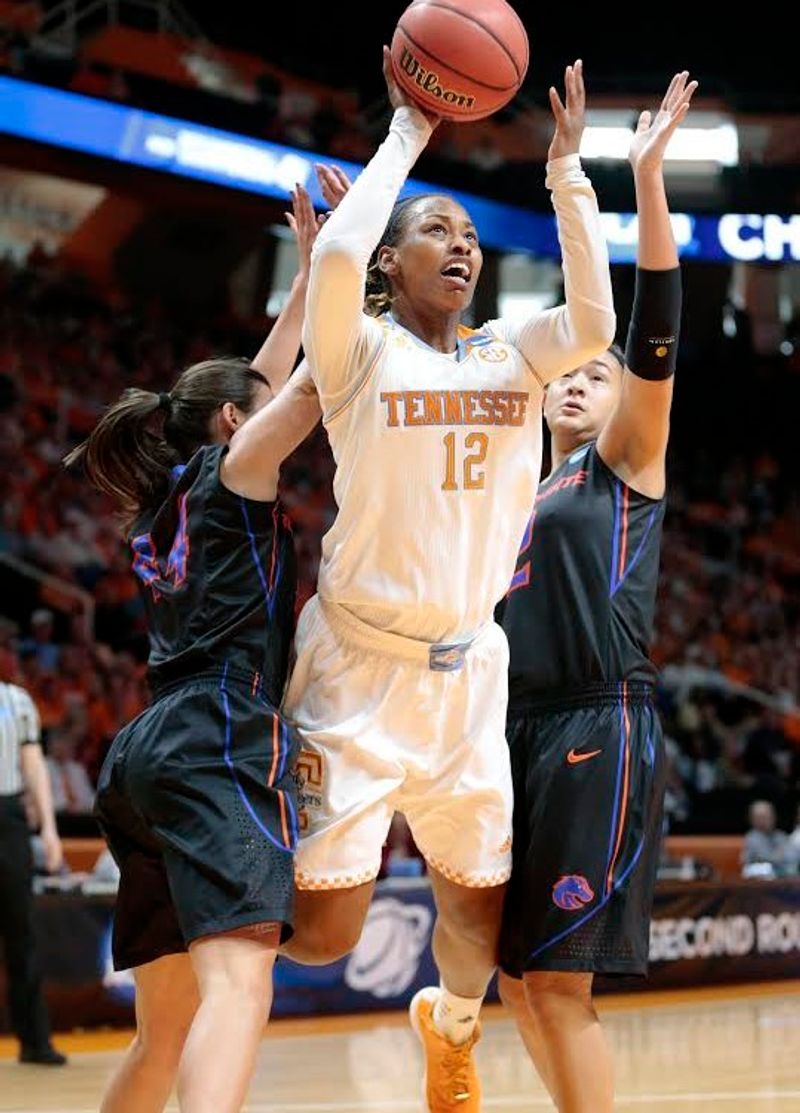 1. Great Smoky Mountains National Park     
This national park is the crown jewel of Gatlinburg.  Almost anything else you experience in the city either incorporates the mountainous terrain or works around it. Considering how large an area it covers and how amazing the natural sights and sounds of the park really are, it only makes sense that if you're in the Gatlinburg area, a visit to Great Smoky Mountains National Park is a must. Believe it or not, unlike other national parks around North America, Great Smoky Mountains National Park actually offers access to all sorts of accommodations meaning that you don't have to go there with the intention of pitching a tent and roughing it in the woods.
While you can definitely go rustic and lie down next to all the wildlife you can handle, you can also opt for luxury in a more private setting by renting out a chalet or cabin. Visitors can step out onto their back porches and have a picnic, look at the scenery, enjoy some fishing, or even participate in a wide variety of action sports like zip lining or mountain biking. Great Smoky Mountains National Park is truly the one spot that anybody visiting Gatlinburg needs to see before they leave.