The biggest surprise to first-time cruisers is often the bill at the end of the cruise; sometimes even coming in at more than the all inclusive cruise price you already paid. Cruise companies, like any other big company, are out to make money and with thousands of people on a ship, they have certainly found the best ways to get people to spend.
1. Shore Excursions
These cruise lines will push these sanctioned shore excursions on you from the moment you walk onto the ship until the moment you disembark. From booklets to announcements to showings on your TV in your cabin they want you to book their shore excursions. The hook they use is the guarantee that you are back on the ship in time; as these cruise ships don't wait around for stragglers. Often offering a variety of excursions they are easy to book through ship staff or your television and often easier for families with small children or those who have not thought ahead. Although these shore excursions can be tempting make sure you do your research ahead of time and only choose ones you really feel will be amazing. Or, even better, connect with a local tourism company ahead of time to arrange an excursion, as these are often less expensive and more interesting. Alternatively, rent a car or grab a taxi and go exploring on your own.
2. Alcohol
Cruises may be 'all-inclusive' but they are missing one big item that most people look to be included and that is alcohol. Prices of drinks are fairly outrageous on all of these ships as they can truly charge whatever they want. And don't think about trying to bring your own alcohol on board; cruise companies have rules about how much can be brought on board from home and anything you buy from a port of call will be kept for you until the last day. With most cruise lines now on a cashless system it's all too easy to swipe your card and forget that you're paying $10 for a beer that normally cost $3. One solution is to refrain from drinking but cruise-goers often like to party so that's really not a good option. Some cruise liners offer alcohol packages that you can purchase before hand or once you are on the ship and if you like to indulge this may be the best bet for you. Make sure to read the allowance you can bring on board before packing and bring the maximum. Other ways to cut the cost of alcohol are to have your drinks when you are at the Ports of Call where you can pay local prices, attend the happy hour parties on deck or simply drink the cheapest thing you can find.
3. Soda
It's not just alcohol that costs money to drink; fountain pop is also not a free thing on most cruises and families with kids can expect to see a big invoice at the end of the cruise if they allow the kids to drink it. Not only are you paying upwards of $1.50 per soda but you are also tipping on top of that. For the big soda drinkers or families with kids that won't be able to avoid it, most cruise companies offer an all-you-can-drink fountain card; similar to the plans they offer for alcohol. It can only be used for one guest so keep that in mind when you look at pricing. The best option; stick to the widely available juice and water that is free. Not only is it free but it's likely healthier for you than pop.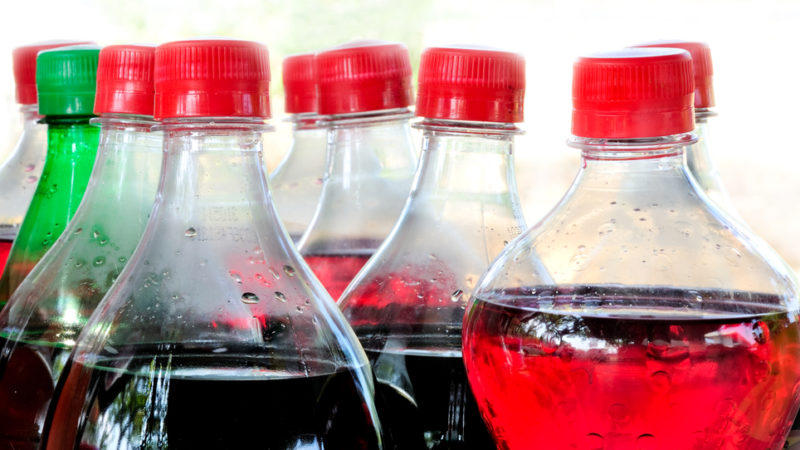 4. Photo Shoots
Cruise staff seem to be clicking cameras everywhere, from the pre-boarding picture to the fancy dinner picture to the jumping in the pool picture. Capturing your every move and convincing you to buy these photos is an important part of the cruise line's hook to grab more money from you. These photos are put on display in a special viewing area every night of the cruise and there is plenty of helpful staff to make sure you go home with some. Chances are you have a camera with you, or at least a phone that snaps pictures and more than likely you can find someone on deck to snap a picture of you and your partner in the sunset on the top deck. Sure the 'professional' pictures may look nice but once you're home and the trip magic has worn off, we promise you'll regret spending $40 on a picture of you in front of a fake buoy that says the cruise line's name on it. Instead, snap away yourself and take as many pictures as you want for free.
5. Casino
Everyone knows that you lose money at the casino and on-board the cruise ship is no different. It still takes your money every chance it gets. The days at sea are often long and guests may find themselves heading up to just play 'one game of blackjack' or throw $10 in the slot machines. Before you know it hours have passed and not only have you racked up a drink bill from the bar but now you are $200 in the hole. Bright lights, loud music, and the sounds of the machines are all reasons to avoid the casino; along with the fact that you will almost certainly lose money. Instead, head to one of the many free activities on-board such as the pool, the basketball courts or take in a show. If you do feel like gambling set a limit and play within it.
6. On-board Activities
Speaking of on-board activities; it turns out that aren't all free. More and more cruise companies are offering a-la-carte activities such as cooking classes, wine tasting seminars and yoga classes. Again it's easy to swipe that card and not realize how much money you are actually spending. Make sure to read the fine print and be aware of how much each activity costs. As an alternative, stick to the free activities on-board mentioned on the previous page. It does pay to know what is included when you book and what is not. For example if you are a big exercise lover and yoga or Pilates class is something you want to do every day; it is worth checking out which cruise lines offer them for free or at a lower price. If you want to take part in extra activities plan ahead and make that a priority when deciding which cruise line to book.
7. The Internet
If you simply cannot tear yourself away from the World Wide Web for your cruise duration you can expect to pay BIG bucks to gain access. Plans and prices vary between each cruise line but you will generally pay at least $1 a minute for their extremely slow satellite service. If you do have to use the internet a lot it would be worth checking out plans ahead of time. The only real solution here is to unplug for the week, or however long. Prepare coworkers, family and friends that you will not have internet access while you are on your cruise and enjoy a week or two not answering texts or emails. If the urge gets too strong we suggest hooking up to WiFi at one of the ports of call where it's much cheaper and sometimes even free.
8. Alternative Dining
Cruise ships used to include all dining in their all-inclusive packages until they learned that they could make more money by including alternate dining options that cost passengers extra. These premium dining venues offer more variety, different themes, a greater wine selection and sometimes a celebrity chef branded venue. If you want a full lobster dinner or a premium steak the only place you might be able to get one is at one of these restaurants. Stick to the all inclusive restaurants if you are on a budget. The main dining areas often change their menu daily so guests have a variety of options. Make sure to explore the ship for various small eateries that are often forgotten about. When you are already paying for the food, why pay extra for something as simple as a steak or a brand name that you can visit back home?
9. Onboard Shops and Boutiques
What better way to fill up a whole deck of a ship than pack it full of shops and boutiques; all in a place where people have endless hours to shop. The shops and boutiques are full of luxury products, tempting offers and of course lots of deals; often with no tax and duty free prices. Daily specials along with 'secret' parties make it tempting to stock up on items you actually don't need. Try and stay on the outside of the shops and peer through the windows. If you have something in mind you do want, make sure to research the price before you go to make sure it's actually a good deal. Keep in mind the taxes you may have to pay if you're crossing through customs after the cruise. Stick to exploring the other areas of the ship rather than just the deck that house all the shops.
10. Single Supplement
If you are planning on traveling solo this is one thing you must be aware of. Cruise ships are mostly set up to accommodate couples and families and the price per person you see advertised is always based on double, triple or quadruple occupancy. A solo traveler is subject to pay the room rate for two people even if they are traveling alone, although some companies give a discounted price. For example if the room rate is $800 per person based on double occupancy, some companies will charge a single person $1600. Different cruise companies charge differently and solo travelers are encouraged to check their options before booking. A way to avoid this fee is to travel with a friend or family member; or find a third party to match you with a cabin mate. But for the dedicated solo traveler there are new ships being designed with single rooms so do some research; Norwegian Cruise Lines is a great place to start.
11. Spa and Salon
Most cruise companies (especially the new ships) come loaded with luxurious spas that beckon you to enjoy some pampering on your vacation. We understand, the urge can be strong (we like to treat ourselves too). Just be aware of how much these spas charge and watch out for pushy sales people that want you to buy their products. Also be aware of the gratuity that is automatically added onto your bill. If you cannot resist spending time at the spa, then sign up for the discounted spa treatments offered on port days or special treatments that they offer once you are on board; but if you really want a deal then don't wait, as they sell out fast. Make sure to tell them that you are not interested in purchasing any products at the beginning of the treatment and don't be afraid to be firm about it.
By being aware of these money grabbing techniques you can be in charge of what you spend your money on. There is nothing worse than ending a cruise on a sour note because your invoice is twice as much as you thought it would be. One thing to keep in mind when you book a cruise is that it's not truly as all-inclusive as most resorts are and you will likely spend extra money both on and off board. However, if you budget accordingly and follow the tips above we promise your cruising vacation will leave a lasting memory.