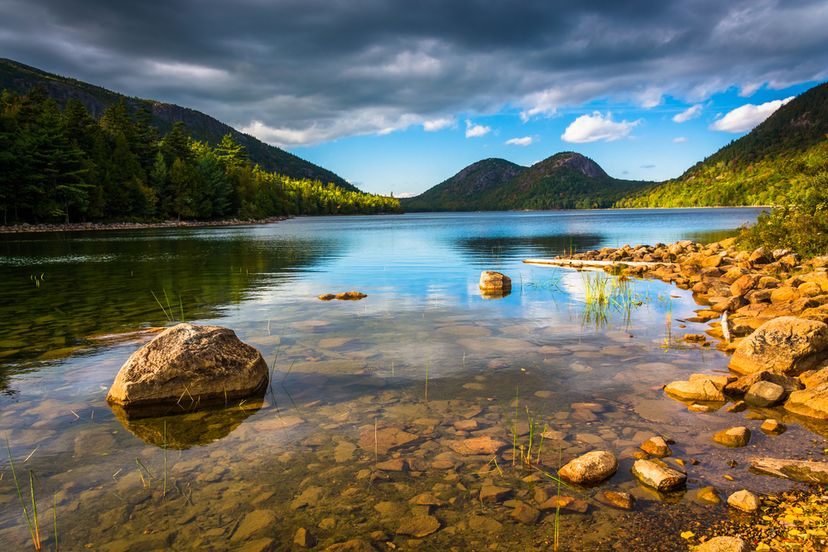 Located in the northernmost and easternmost state in New England, Maine is well-known for its incredible scenery. With the Atlantic Ocean to the east and south, it's jagged, rocky coastline is a sight to behold. The interior of the state is densely forested, while offering a mountainous terrain to explore, as well as many inland lakes and rivers. The cuisine includes a plethora of seafood…especially lobster and clams. If you are looking for the perfect place for fishing or hunting, snowmobiling, skiing, boating, camping, hiking or just about any outdoor activity, Maine offers it all, but also has so much more to offer.
1. Funtown Splashtown USA
Located in Saco, Funtown Splashtown USA, is a family-owned amusement park. One of the park's most famous features is the wooden roller coaster, the Excalibur – the only one of its kind in Maine. It is also home to New England's tallest and longest log flume, Thunder Falls and a 220-foot-tall (67m) drop tower called Dragon's Descent. One of its most popular rides is the Astrosphere, an indoor scrambler with a laser light show and music. The Splashtown portion is the water park Pirate's Paradise dumping hundreds of gallons of water on visitors every few minutes. The Tornado and Mammoth are two newer water park thrill rides you will want to experience as well as many water slides, and pools. There's no question, Funtown is an appropriate name whatever your age. The variety of rides, slides, pools and other attractions are a treasure trove of fun and adventure.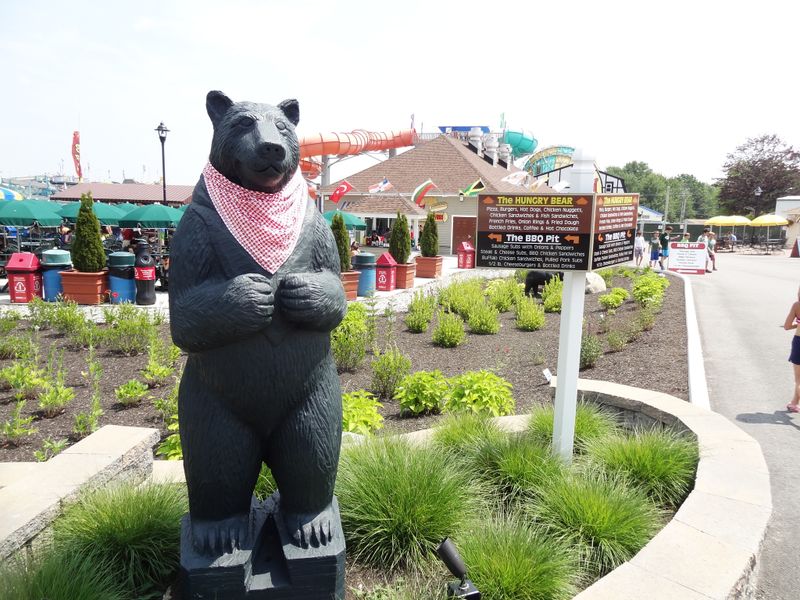 2. Fort Knox State Park
Located on the western bank of the Penobscot River in Prospect, Fort Knox State Park was the first fort in Maine built out of granite rather than wood back around 1844 to 1869. Since Maine was constantly in a state of conflict over borders with British Canada during the War of 1812, the fort was built to protect the Penobscot River valley against possible British naval invasion. You can visit this very interesting and important part of Maine's history and learn about the war between the U.S. and Canada, Maine's contribution to the effort and explore the well-fortified fort. While you are there, can check out the new Penobscot Narrows Bridge which boasts a 420' observation tower that can be accessed through the fort and take in the breathtaking view of the Penobscot River Valley. The view is amazing and you won't see anything like it anywhere else in the western hemisphere.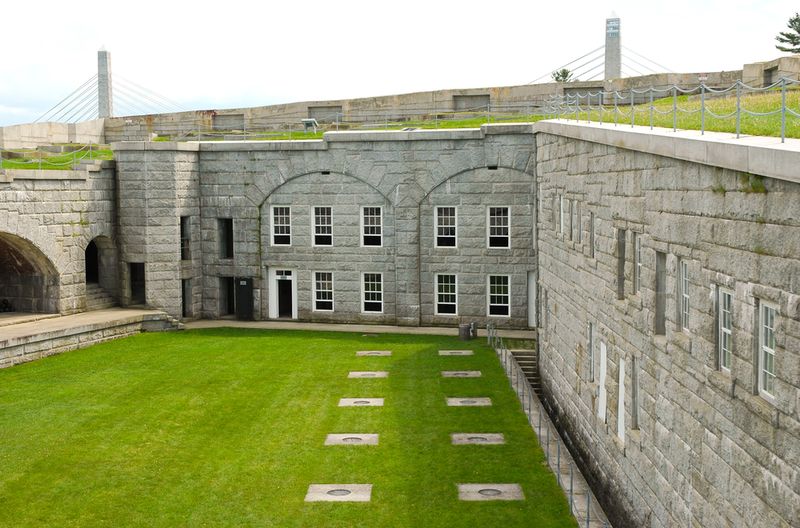 3. Wolfe's Neck Farm
Located on Burnett Street in Newport, Wolfe's Neck Farm is a perfect family vacation destination. The farm is the ideal place for kids and adults alike to learn about agriculture, go camping, take a hike, a picturesque bicycle ride, go kayaking, or explore and visit some friendly animals. The greatest thing about it – it's open every day from dusk til dawn and free-of-charge! However, donations are accepted and appreciated. What more could you ask for? In the Spring, there is an April Vacation Camp for kids, or you can enjoy the Spring Festival in May. Summertime is for camping at their Oceanfront Campground, you can rent a kayak, bike or canoe. Visit the barnyard or go to the Snack Shack for ice cream, it's tons of fun for the entire family for very little money.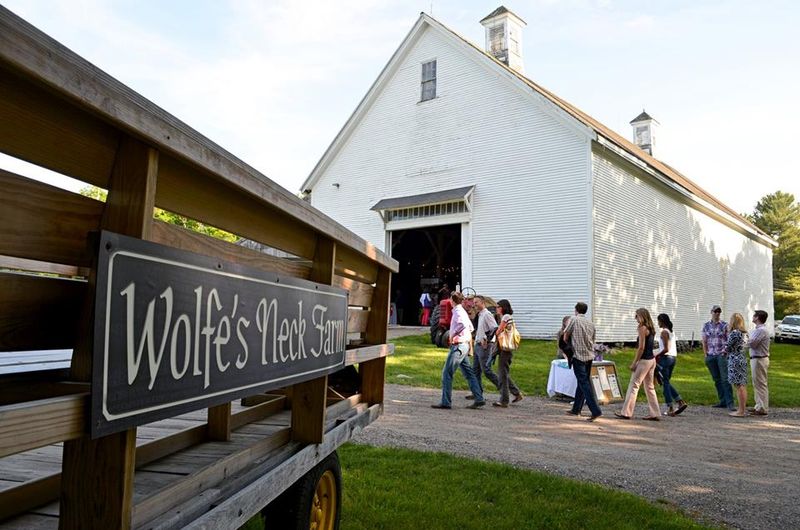 4. Crescent Beach State Park
Crescent Beach State Park is located about eight miles south of Portland in beautiful Cape Elizabeth. The pristine sand beaches, saltwater coves, woods and rocky terrain is a utopia for any outdoors men. It offers absolutely everything you could possibly look for in a natural setting. The mile-long crescent-shaped beach offers a heavenly setting for sunbathing, strolling along the shore, picnicking or other beach activities. If you love to fish, swim or enjoy other water sports, you can't ask for a more ideal place. For nature observers and watchers, you won't be disappointed either. The park offers a picturesque setting for all kinds of wildlife on shore, in the skies overhead and in the crystal clear waters. Not far from the beautiful sandy beach, you can venture onto one of the hiking trails for a relaxing, scenic stroll. It's a beautiful paradise that everyone in your family can enjoy.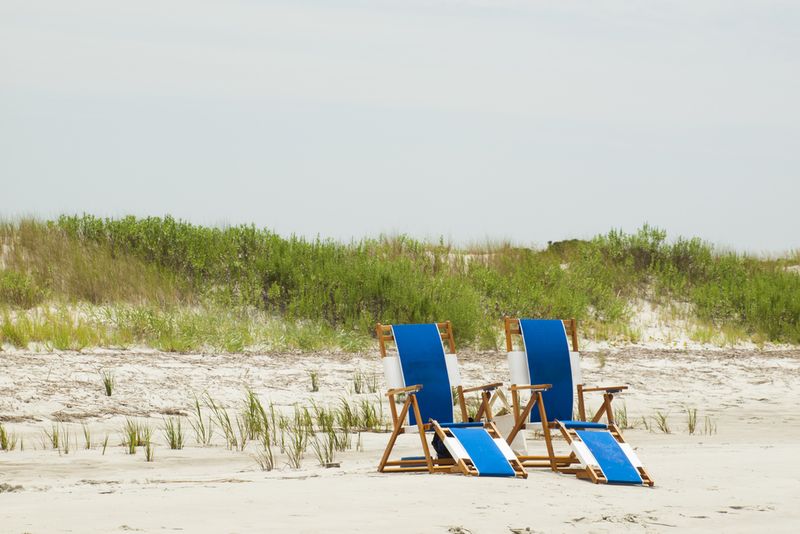 5. Desert of Maine
The Desert of Maine is a 40-acre (160,000m2) tract of exposed glacial silt which resembles sand, but is finer grained. Though the name would imply a hot and dry environment, it is not truly a desert. It is ripe with vegetation which surrounds the area encroaching on the dunes and receives plenty of precipitation annually. Since its discovery, the site has been preserved as a natural curiosity and is home to a sand museum, farm museum and gift shop. While visiting there, you can take a narrated coach tour or walking tour, take a trek on one of the marked nature trails, the gigantic sand dunes, or try your hand at gem mining where every bag guarantees a find! You can create sand art bottles to take home for a souvenir, learn about the Tuttle Farm and more. Stop for some wonderful memories and souvenirs that last a lifetime.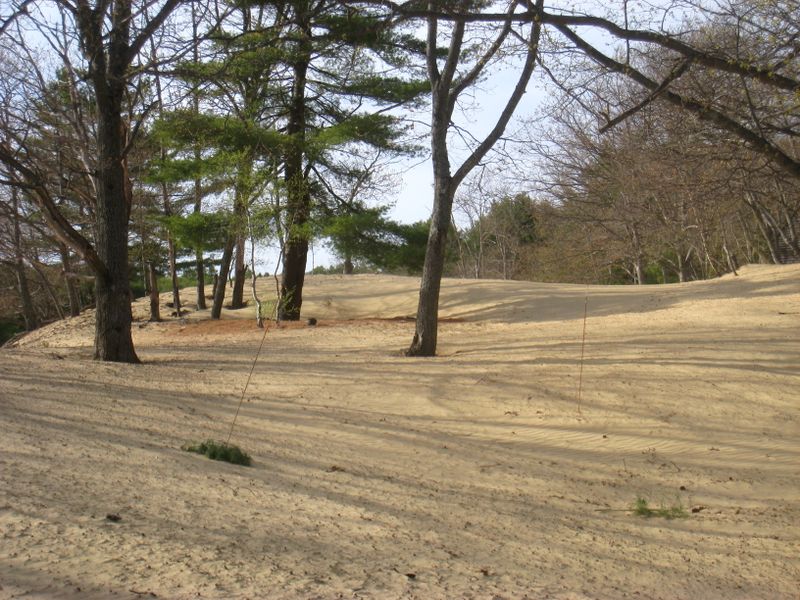 6. Casco Bay
An inlet of the Gulf of Maine, Casco Bay is on the southern coast of Maine with Portland along its southern edge. You will find abandoned military fortifications from the War of 1812 thru World War II. Touted as being one of the best places to sail in the world, Casco Bay offers several marinas such as Chebeague Island Boat Yard on Great Chebeague Island, Diamond Marine Service Inc. on Great Diamond Island and Dolphin Marina and Great Island Boatyard in Harpswell,  just to name a few. There are ferry services available year-round for passengers and freights so you can take a scenic cruise, music cruise or charter a private lobster boat where you can have a lobster bake. It doesn't get any fresher than that. Take the time to visit or at least view the few hundreds of islands in the area and enjoy the vast beauty all around you.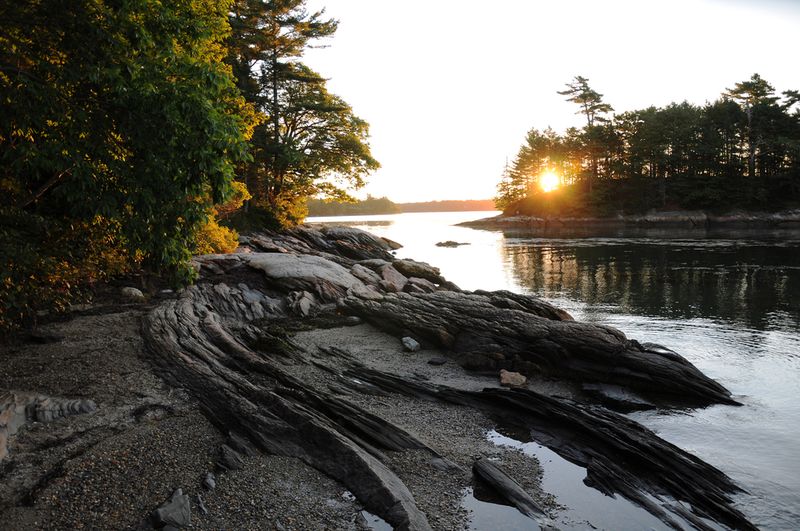 7. Seashore Trolley Museum
Located in Kennebunkport, the Seashore Trolley Museum was founded in 1939 and is the largest electric railway museum in the world. The collection includes streetcars from almost every major American city that had the service. You will see the transition from the omnibus to electric streetcars to buses, light rail vehicles, and rapid transit vehicles of today. Also located on the property, you will find numerous displays exploring transportation's history, three exhibit carbarns, and an opportunity to view restoration from an observation gallery in the restoration shop. The real star of the show is the chance to ride in an actual streetcar while hearing about life and destinations in the early 1900s. They even have special events where other machinery is brought out. So make sure to check ahead. It's a great way to spend the day exploring some history while having an enjoyable time. And to top it off, it is suitable for all ages.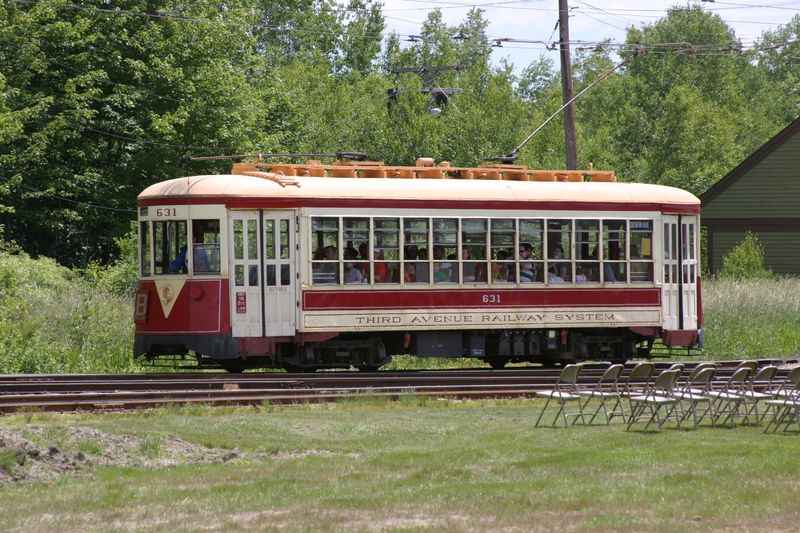 8. Fort Williams Park
Cape Elizabeth's first military fortification, Fort Williams was a one-time subpost of Fort Preble named after Brevet Major General Seth Williams and grew to be an important asset to World War II. The Fort was deactivated on June 30, 1963 and the 90 acre park was purchased by the Town of Cape Elizabeth when the old buildings became town property as well. It is home to the oldest lighthouse in Maine called Portland Head Light and has become a popular tourist attraction, as well as a place for recreation and leisure time enjoyment. Many people enjoy the playing fields, tennis courts, beach or simply enjoy walking around the park and taking in the scenery. Even the winter offers a wonderful place for cross-country skiing, sledding or pond skating. There are special events throughout the year, so you'll want to check their calendar before visiting.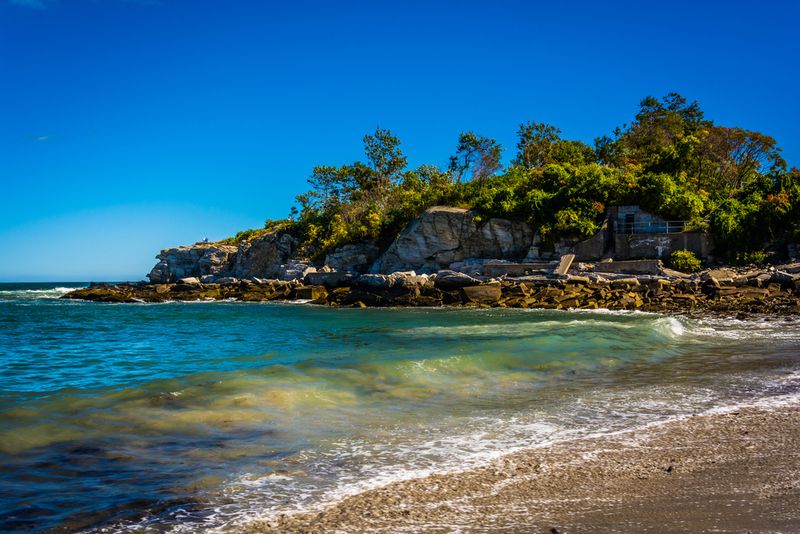 9. Portland Head Light
Standing prominently along the shores of Fort Williams Park, Portland Head Light is a popular landmark and museum. Portland Head was once responsible for the security and safety of Portland and the surrounding area. It would warn residents of impending British attacks. The 92′ tall lighthouse illuminates the rocky and dangerous areas for ships to see to this day…though it is not automated so keepers are no longer required. The museum, called Museum at Portland Head Light, is located in the former Keepers' Quarters and displays several lighthouse lenses and interpretive displays. The gift shop contains many lighthouse and Maine related souvenirs and gifts. With this wonderful historic landmark being located adjacent to Fort Williams Park, it's pretty difficult to enjoy one without enjoying the other. The view, the history and the tranquil surroundings are something you won't want to miss out on.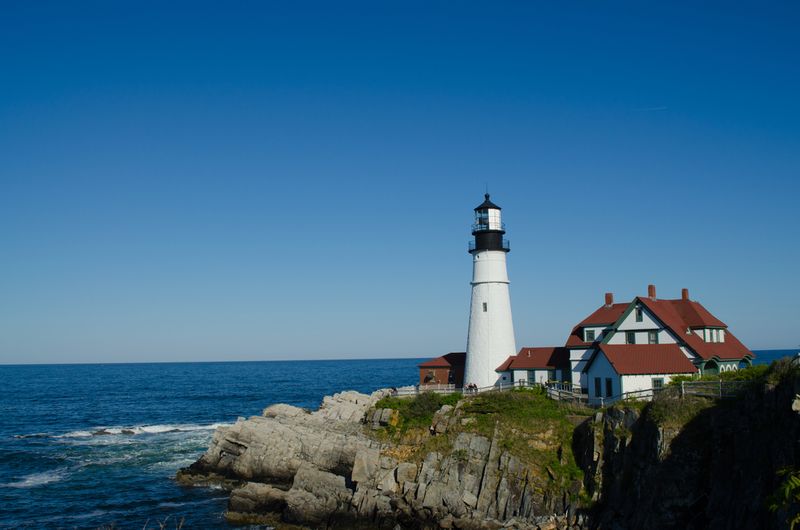 10. Palace Playland
Located in Old Orchard Beach, Palace Playland is a seasonal amusement park operating since 1902 and is touted to be New England's only beachfront amusement park. It offers all that you would expect of a quality amusement park…rides, games, food and gift shops. There are rides and amusements suited to all ages and all levels of thrill seekers. Some of the rides offered include a carousel, Convoy and Crop Duster for the kiddies, Cascade Falls, Dodg'em bumper cars and Drop Zone for the entire family and several roller coasters and other Thrill rides for the more daring. Along with the rides, there is a 24,000 square foot arcade featuring more than 200 games and attractions including the ever popular Skeeball & Fortune Tellers. It's a great place to take the kids for some unmitigated fun or for the adults to unwind, forget work and have some thrills.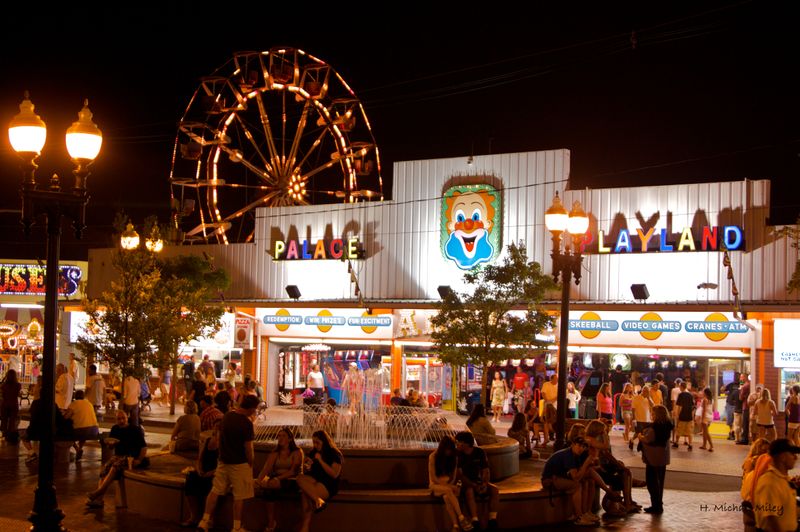 11. Penobscot Marine Museum
Located in Searsport, Penobscot Marine Museum is Maine's oldest Maritime museum consisting of eight buildings and containing New England's best collection of marine art, artifacts and maritime heritage. Listed on the National Register of Historic Places, Penobscot Marine Museum buildings include a classic New England Town Hall, the First Congregational Church, private residences and a commercial building, all dated circa 1810 to 1845. Walking through the Village grounds is like stepping back in time making it easy to imagine its eclectic past. Visit the Seabag Visible Storage Center, Child-friendly exhibits, Yard in the Yard, Peapod, the Marine Science Lab and the First Congregational Church. All exhibits are interesting, beautiful, educational and family-friendly, so don't hesitate to visit them all.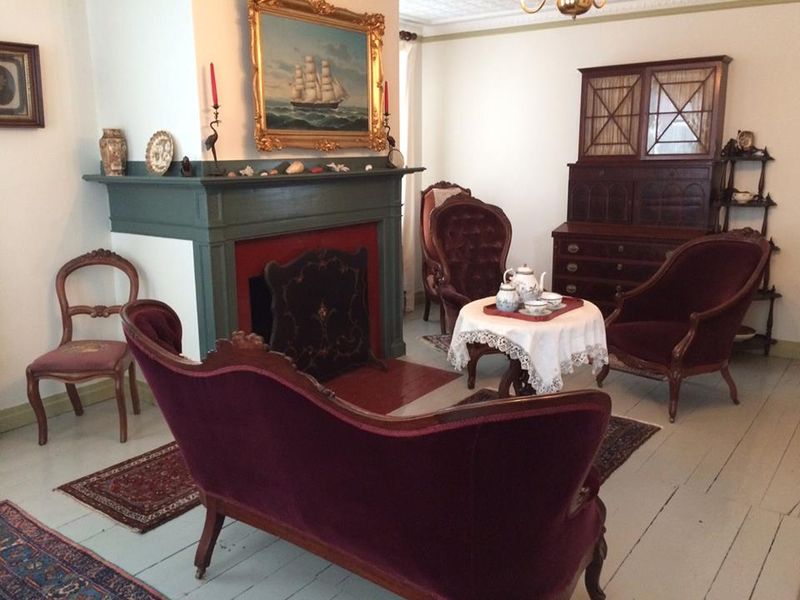 12. Acadia National Park
Originally known as Lafayette National Park, Acadia National Park is the oldest national park located east of the Mississippi River. It is located on the Atlantic coast and includes much of Mount Desert Island and other associated islands. The donated land is home to a diverse selection of plants, animals and the tallest mountain on the U.S. Atlantic coast. It's a picturesque landscape perfect for hiking the granite peaks, taking a bike or carriage ride on one of the old roads or just to simply relax and soak in all the breathtaking scenery that makes up this beautiful park. If you are the adventurous type, you can hike on the challenging trails and camp out at Blackwoods and Seawall Campground. You couldn't ask for a better place in New England to go enjoy nature.