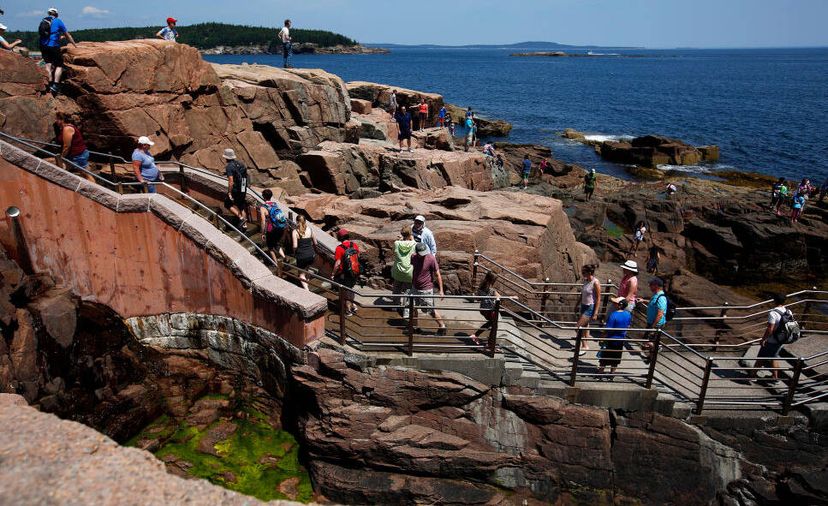 America's First Sunrise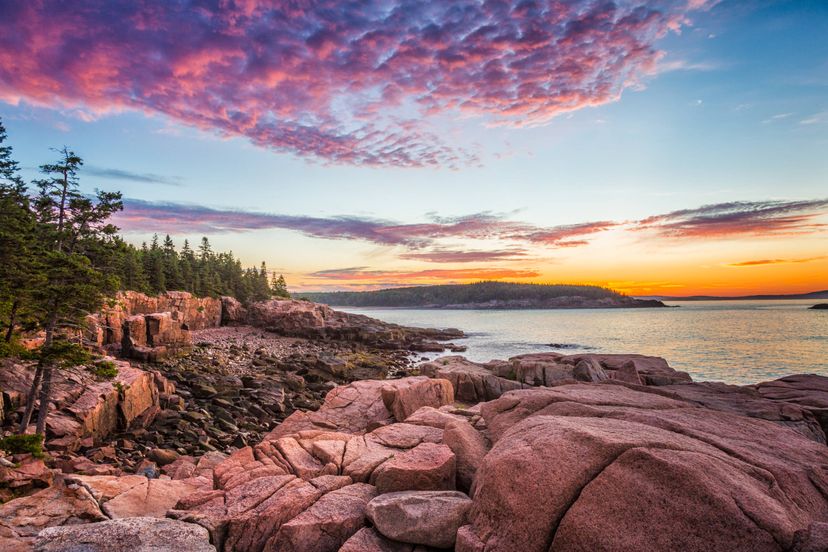 If Maine is known by the moniker "Vacationland," then Acadia National Park is one big reason why. More than 2.5 million people visited the 47,000-acre park in 2010 — the most notable among them being the First Family, whose day-one itinerary illustrated much of what Acadia has to offer.
From bike paths and harbor cruises to scenic drives and hiking trails, half the fun of Acadia involves exploring the rugged coastline and diverse woodlands of Mount Desert Island, where the park is located. If you're looking for fun, family-friendly activities, this park should be at the top of your list.
Best of all, you don't have to abandon any modern comforts to take advantage of Acadia's charms. The town of Bar Harbor and its surrounding communities are renowned for its shops, restaurants, and homey bed-and-breakfast inns. Tour the park's historic carriage roads, grab some freshly caught lunch at a local lobster pound, then drive up Cadillac Mountain to experience an ethereal sunset with a view that you'll never forget.
Activities in Acadia National Park
Carriage Road Tours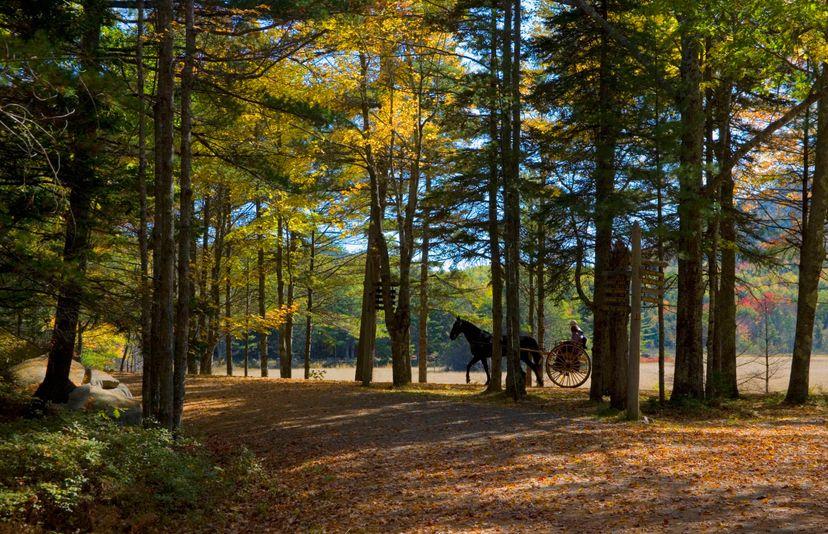 Built between 1915 – 1933 by the wealthy philanthropist John D. Rockefeller, Jr., Acadia National Park's 45 miles of carriage roads are its dearest man-made attraction, lovingly maintained by volunteers and park staff. The scenic gravel roads and granite bridges, which wind though the hills, valleys, forests and lakes on Mount Desert Island, are closed to motor vehicle traffic, which means they are perfect for walking or biking. In the winter, some visitors even traverse them on cross-country skis.
Or, if you're in the mood for something extra special, take a sightseeing tour of the roads as they were meant to be traveled — by horse-drawn carriage. Whatever method you choose, don't forget to stop in at the historic Jordan Pond House for tea and popovers, a 19th-century New England tradition that's kept alive and well at Acadia.
Hiking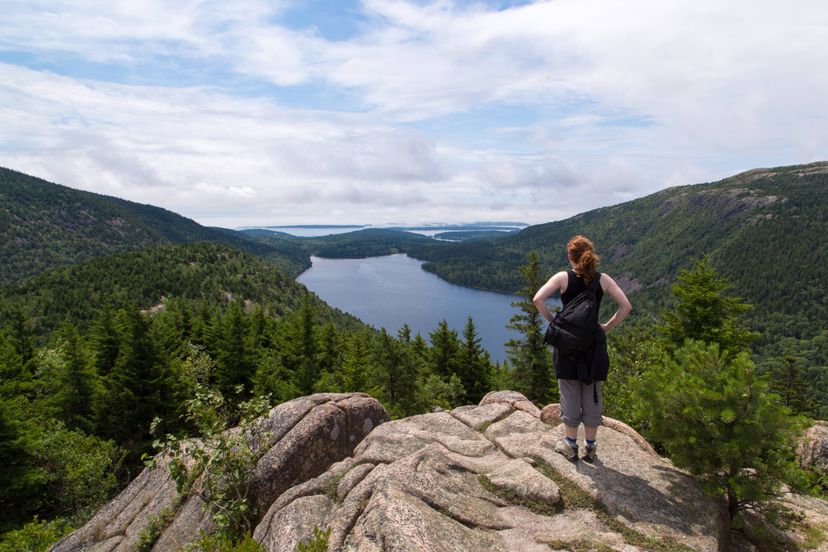 Hiking in Acadia — particularly in the autumn, as fall colors start to come in – is a great way to appreciate the park's diverse terrain and natural beauty. The park's 125 miles of hiking trails include broad stretches of flat meadow and steep climbs up rock formations. Be sure to consult trail maps when planning a route, and check for seasonal and temporary trail closures beforehand.
Climbing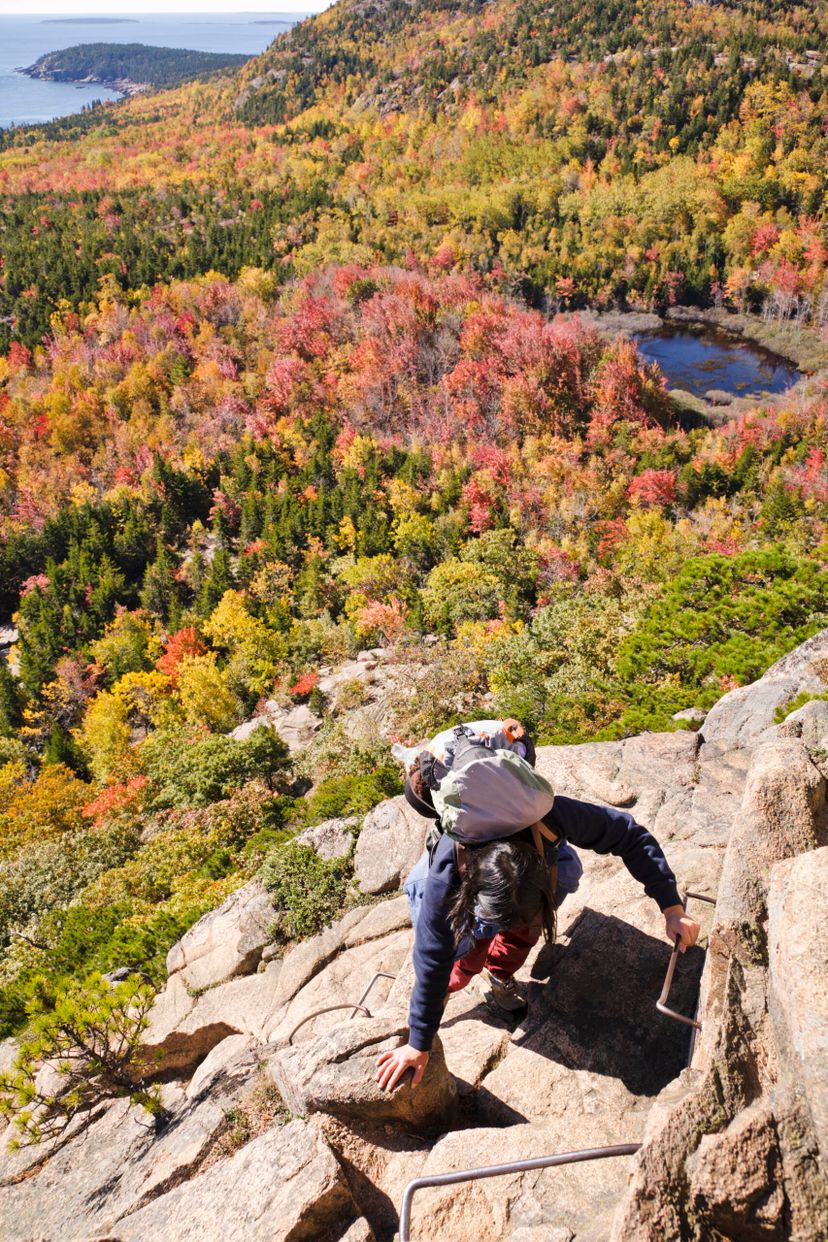 Visitors in search of a challenge might consider climbing some of Acadia's rock faces, made from pink granite hewn by glaciers. Experienced climbers can (and should) take advantage of sea cliff climbing at Otter Cliffs and Great Head, but be sure to check the tides and weather forecasts before attempting them. A nasty gale or a rising tide are not things you'd want to negotiate while ascending a sheer cliff.
Sea Kayaking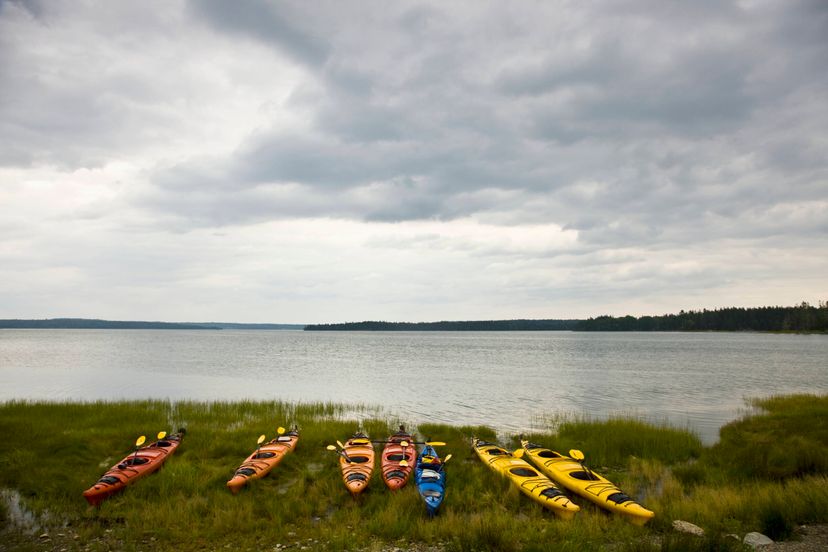 While many visitors explore the coastline of Acadia National Park on charter boats, the more adventurous sort might enjoy a guided sea kayak excursion in the waters west of Mount Desert Island. Generally available from late May through early October, sea kayak tours are a great way to experience the undeveloped coastline around the park, view marine wildlife, and get a taste of the region's "off the beaten path" flavor.
Visiting Acadia National Park
Park Loop Road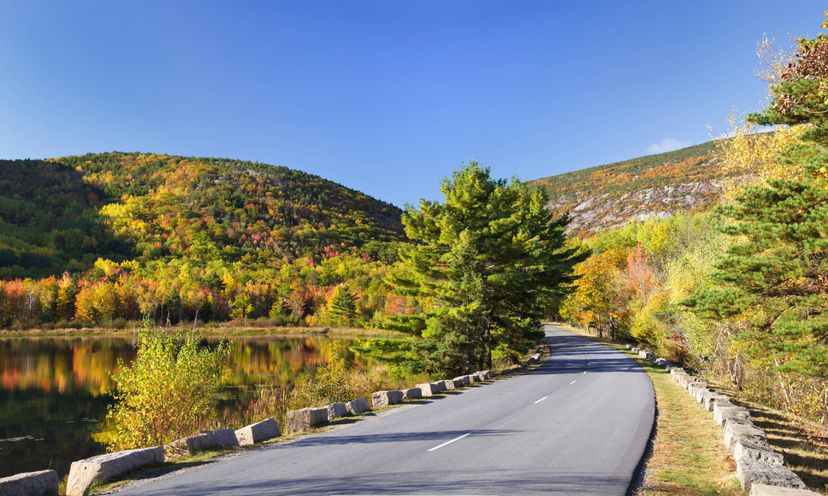 When most people think about national parks, they think of wilderness in the far corners of the country. Fair enough, but at Acadia, visitors won't have to go too far off the beaten path — unless they want to. The appropriately named Park Loop Road encircles almost all of Acadia, making many of its attractions easily accessible by car. It is advisable to check for road closures if visiting during the park's winter season, December 1st through April 14th.
Cadillac Mountain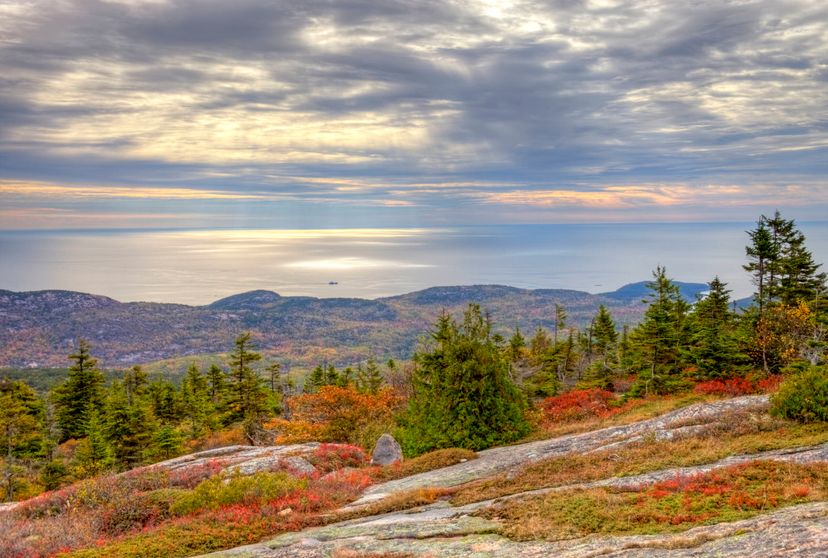 Standing 1,532 feet tall, Cadillac Mountain is the highest point on the north Atlantic seaboard. Visitors to Acadia National Park often take advantage of its vistas, particularly at sunset, when picturesque Bar Harbor and its neighboring Porcupine Islands are bathed in rosy dusk light. Views are even better during late August and early September, as fall colors come in and compliment the dazzling display. While it is possible to hike to Cadillac's pink granite summit, most people choose to drive to the top. Since the parking lot on the mountain can get pretty jammed, you might consider hopping on a tour bus, especially during peak season.
Sand Beach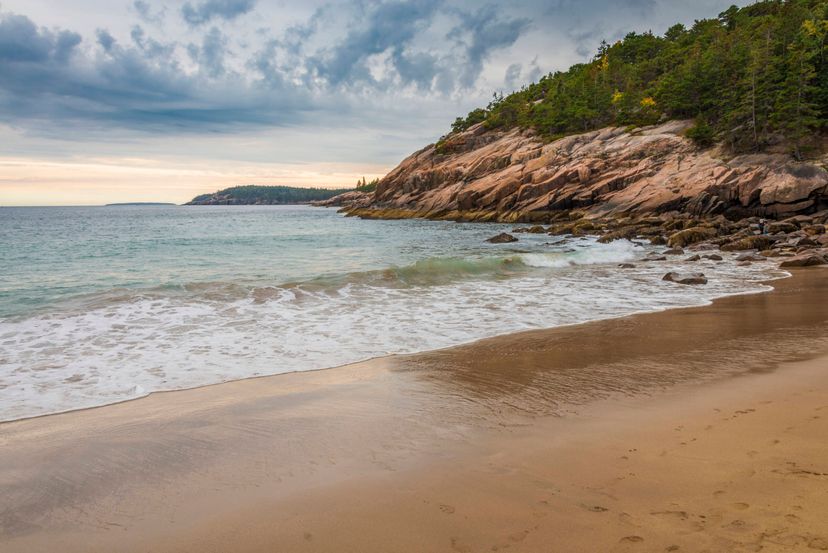 A sandy beach? In Maine? That's right — while the majority of Acadia's shorelines are rocky or at least pebbled, at this beach, ocean currents have deposited fine sand of eroded rocks and broken shells that visitors young and old enjoy season after season. Just be warned that even at the height of summer, the water temperature rarely rises above 53 degrees Fahrenheit. If you want to check out another natural marvel of the Maine coastline (without getting too wet), drive out to Thunder Hole. Be careful when the sea is rough, even on the viewing platform — tragically, people have been swept out to sea by the force of the waves that hit this shoreside rock formation.
Visitor Centers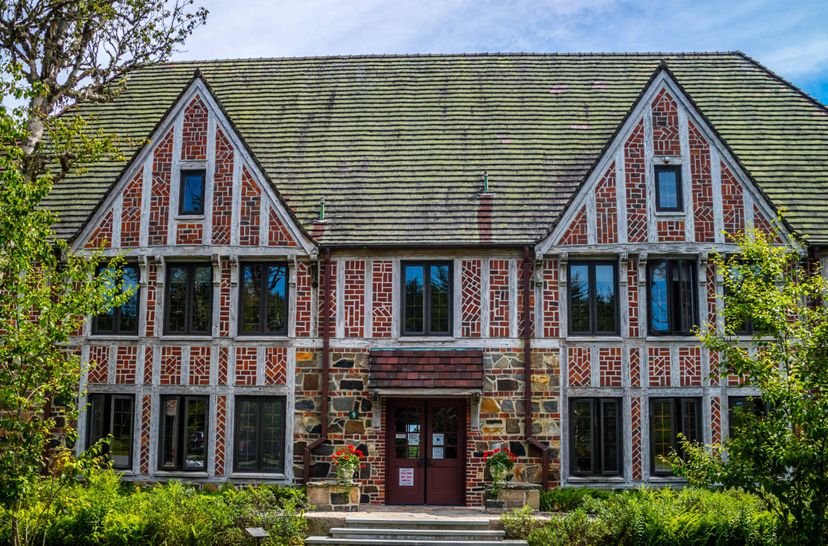 Acadia has two visitor centers. The park headquarters is open year-round, and the Hull's Cove visitor center, located on Route 3 in Bar Harbor, is open from April 15th through October 31st. There is an additional information center on Thompson Island that is open from mid-May through mid-October.
Bar Harbor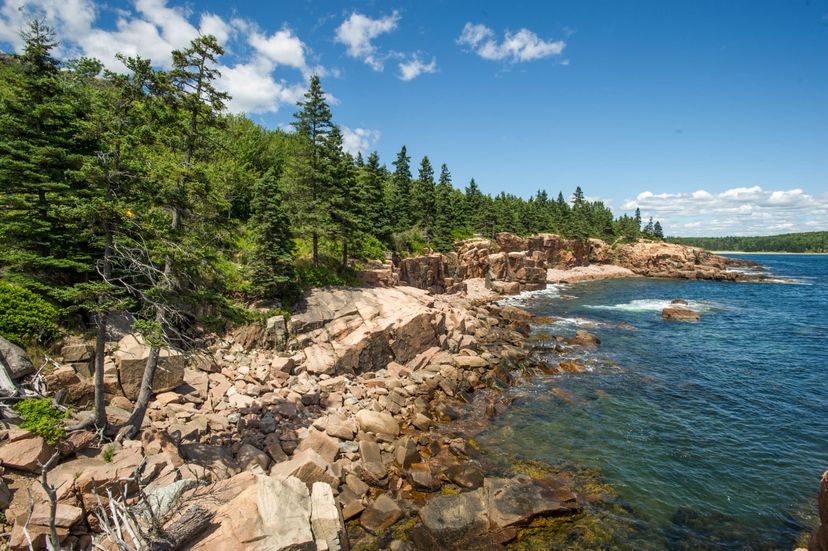 Charming Bar Harbor has numerous bars, shops, restaurants, and accommodation options catering to a diverse range of budgets. There are hotels, bed and breakfasts, and seasonal cottage rentals right in town, but if you're looking to rough it, two main campsites are located on Mount Desert Island. Other lodging is available in neighboring towns on the mainland, but visitors should note that the traffic coming over the bridge on Route 3 can get heavy during the high season.
Wildlife
Acadia National Park is home to diverse ecosystems that straddle the boundary between deciduous and coniferous forests. Its forests, wetlands, mountains, and shorelines boast a broad variety of plant and animal life, but there are a few critters that visitors make a point of seeking out.
Peregrine Falcons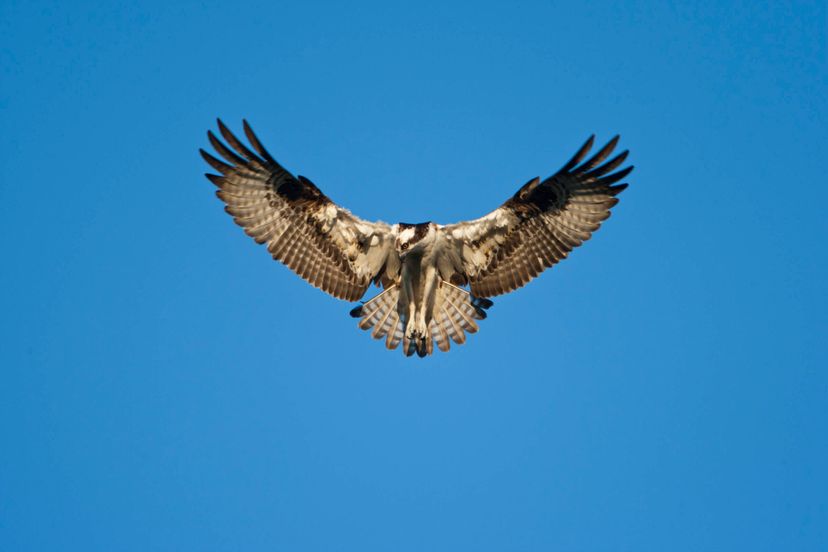 With some 338 bird species, Acadia National Park is a boon for birdwatchers and one of the top ornithological destinations in the United States. Acadia played an important role in the miraculous, worldwide comeback of the peregrine falcon, a species that faced extinction in the 1960s due to pesticide contamination of its food chain. Reintroduced to Acadia in 1984, the raptors have become an increasingly common sight in the park, where falcons have established a seasonal breeding presence on an east-facing cliff of Champlain Mountain since 1991. Human fans of the falcon have made a yearly habit of their own — counting the daily occurrence of these and other raptors in the park.
Whales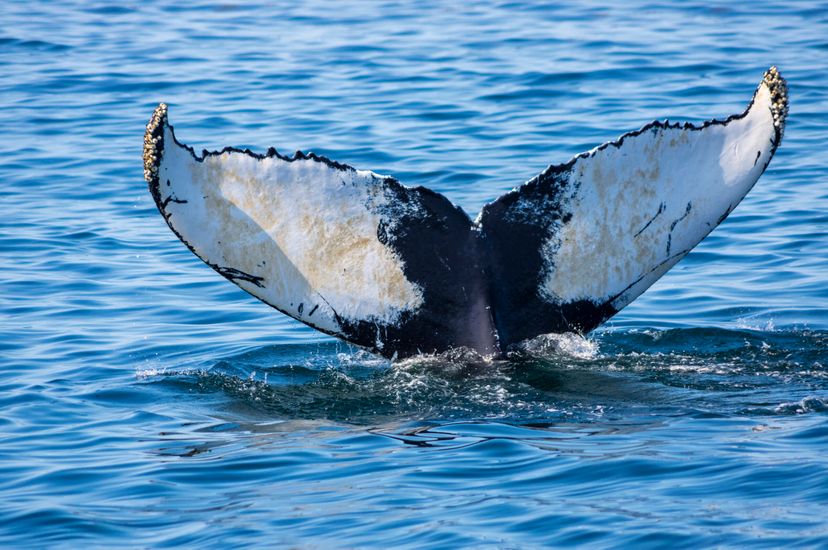 The waters of Acadia National Park are cold, rarely exceeding 55 degrees at the height of summer. While it might take a particularly brave or impervious person to take a plunge at Sand Beach, those temperatures are ideal for whales. Humpback, finback and Minke whales can be spotted during sightseeing cruises of Maine's coastal waters that depart from Bar Harbor.
Marine Invertebrates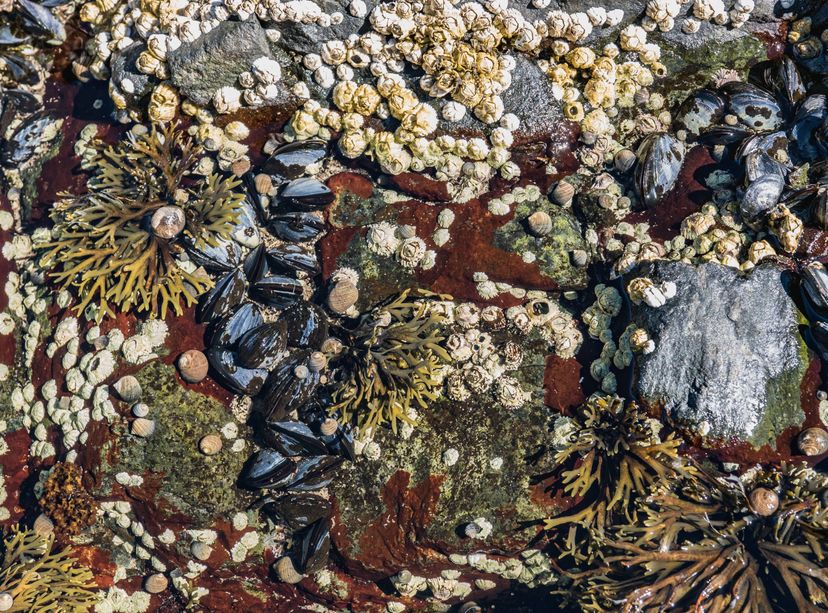 If you're searching for one of Acadia's most beloved ecosystems, you need to look no further than the nearest tide pool. Home to a plethora of sea creatures, from starfish and sea urchins to whelks and crabs, these intertidal habitats fascinate beachcombers. Ranger-led tide pool tours are a great way to get acquainted with them, but if you choose to explore by yourself, take these tips into consideration.
Luna Moths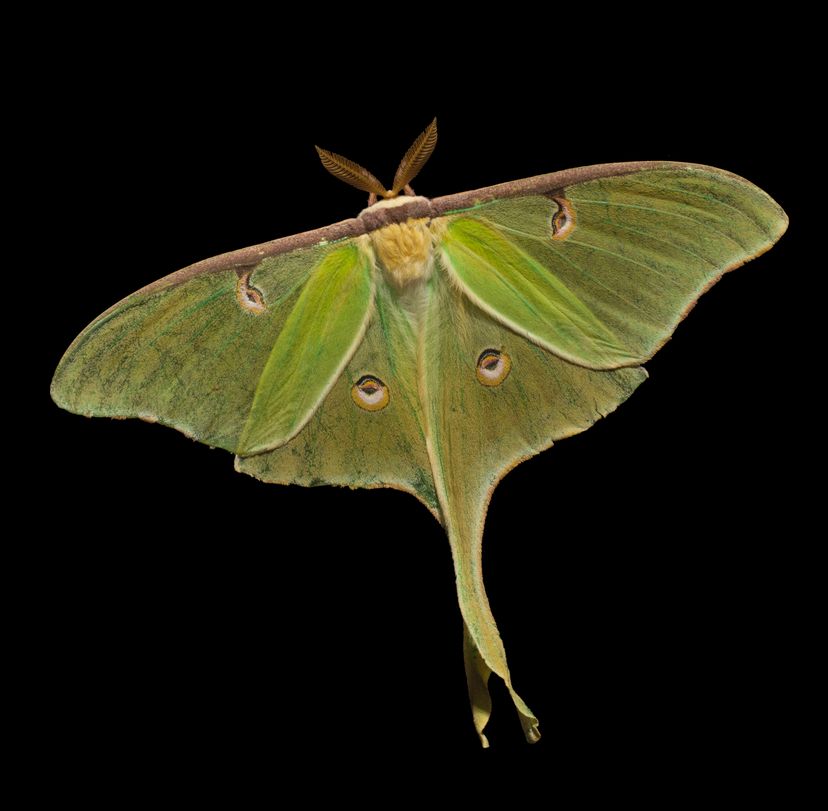 While some folks might take exception to bugs, the luna moth is no ordinary insect. These graceful little guys, which belong to the family of giant silkworm moths — so-called for their size, and for the silky cocoons that they weave as pupae — are most active during warm summer nights, when they can be spotted fluttering near bright lights. With wingspans that can reach 4.5 inches in length, they're hard to miss, but a luna moth's true beauty can only be appreciated while it's at rest. The moth's lime-green coloring, tapering hindwings and eyespots give it an other-worldly appearance. Although they're considered common, the moths have a lifespan of one week. So if you see one, consider yourself lucky.
History of Acadia National Park
Established as Sieur de Monts National Monument in 1916, the land that would become known as Acadia National Park was the federally protected area in the eastern United States. But the region had a long history of habitation before receiving this distinction like many others on our national parks by state list.
Wabanaki Homelands
The Wabanaki peoples have inhabited the region we now call Maine for 12,000 years. Shell heaps dating back more than 6,000 years indicate their prehistoric settlement of Acadia National Park, predominantly in the form of temporary trading posts. These seafaring hunter-gatherers navigated the waters of "Pemetek" — their name for Mount Desert Island — and coastal Maine in seaworthy birch bark canoes. Today, various Wabanaki tribes maintain a deep spiritual connection with the land of Acadia National Park, weaving handmade baskets from native sweetgrass and trekking up Cadillac Mountain during early morning hours to honor the first rays of the sun.
European Settlement
In 1604 French explorer Samuel de Champlain led the first European expedition to what he would name "Isles des Monts Desert," 16 years prior to the Pilgrim landing at Plymouth Rock. Various skirmishes and conflicts over the next 150 years would see control of the region pass between the French and the British, but major European settlements in the area of Acadia National Park did not occur until after the Revolutionary War.
By the 1820s, farming, fishing, shipbuilding, and lumbering were the most prominent industries in the region, but this would give way to tourism by the turn of the century. Painters of the Hudson River school like Thomas Cole and Frederic Church found inspiration on Mount Desert Island, leading seasonal waves of "rusticators" — vacationers seeking simple accommodations and a relaxed pace of life — to Acadia's farms and fishing villages.
Tourism boomed in the region by the 1880s, but not all travelers were satisfied with the region's rustic accouterments. Captains of the industry from the Astors to the Vanderbilts erected country estates on the isle, introducing heretofore unknown opulence to its humble shores. While the carriage roads of the Rockefeller estate remain a popular tourist attraction to this day, few of these lavish, Gilded Age homes would survive a tremendous fire in 1947 that burned more than 17,000 acres of Mount Desert Island.
Lighthouses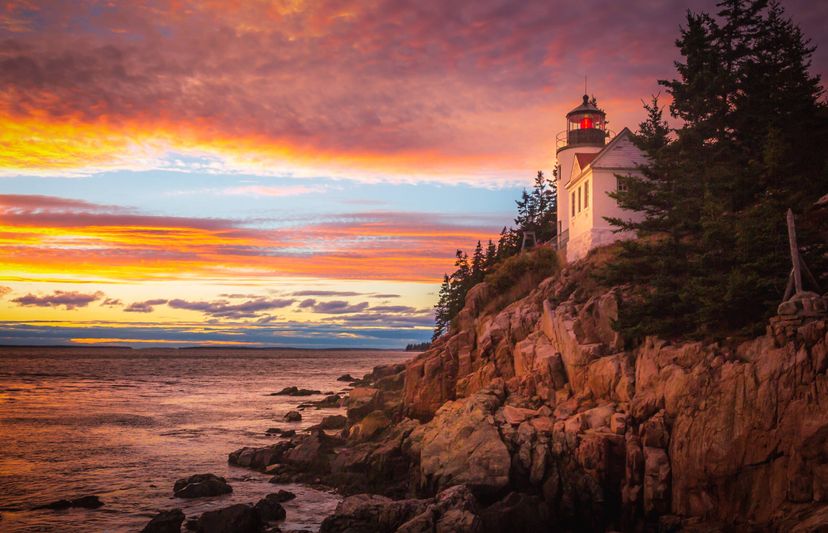 Once integral to maritime commerce, in the age of radar and GPS, the lighthouses of coastal Maine nonetheless play an important role as bastions of down east cultural heritage. In fact, Acadia's Bass Harbor Head lighthouse is one of the few in the state that has a full-time resident — it's the private home of the commander of the local Coast Guard unit. The light may be automated, but the views across the harbor are a perennial bright spot.