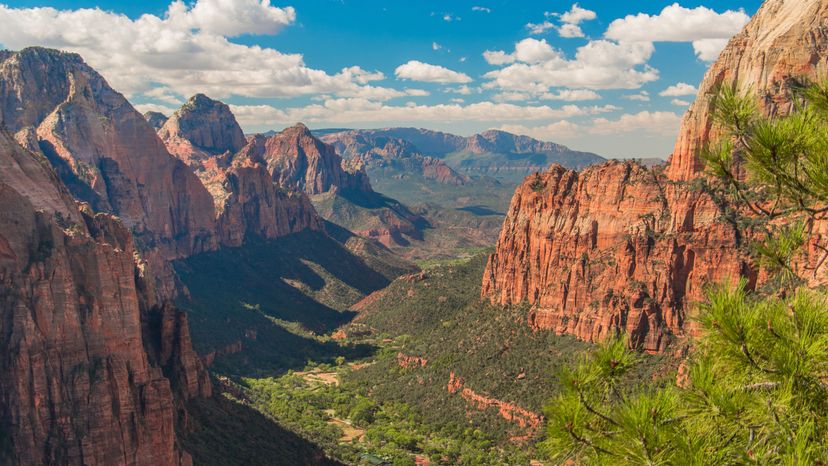 In 1872, before the U.S. had even seen its hundredth birthday, Yellowstone National Park was established to welcome the adventurous in the wild, rugged territory of Wyoming. It had been a decision arrived at with some practicality: Conservationists wanted to protect the area's natural treasures — geysers, canyons, waterfalls, and hot springs; the army wanted a secure base of operations in the region, and railroad entrepreneurs wanted to give the public a great excuse to ride their new routes westward.
In the best of the American tradition, these demands arrived at mutual satisfaction, but since Wyoming was not yet a state, there was no state government to administer a park there. The task of managing the park, therefore, fell to the federal government, establishing a national park — the first in a long line of protected areas that would come to protect not only America's natural beauty but also its rich cultural heritage.
Today, thanks to the conservation efforts of concerned citizens, forward-thinking legislators, and benevolent philanthropists, we may walk among groves of giant sequoias in California, drive the scenic byways of the Shenandoah, catch the first rays of the sun in Maine and marvel at the dusk light-painted walls of the Grand Canyon. We can walk the volcanoes of Hawaii and tour the glaciers of Alaska. We can learn about the lifeways of native peoples and pioneers, and stay overnight in historic lodges and cabins. And, in doing so, we too contribute to the preservation of America's greatest treasures.
There are 58 national parks in the National Park Service. See below for a complete list of the U.S. national parks by state: