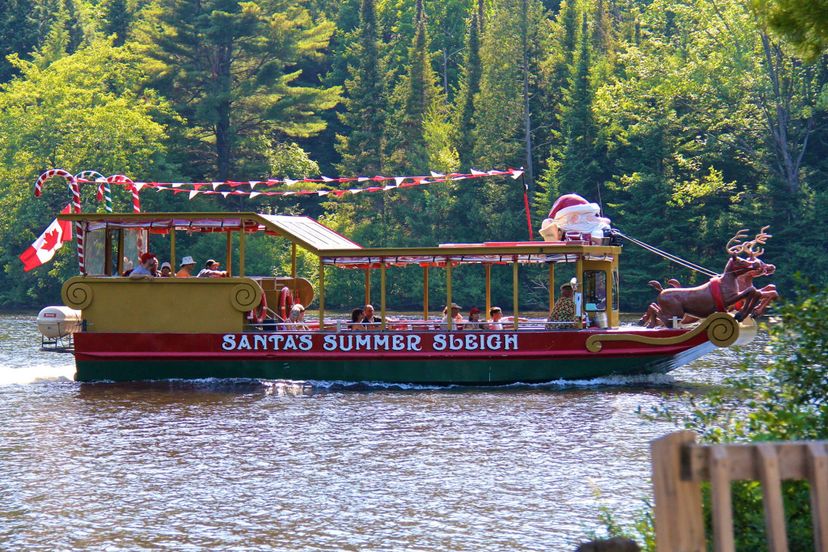 For most of us, Christmas only comes once a year and although festivities may start as early as November, most are over by January. For those looking to extend the holiday season just a little bit longer, you are in luck. Cities, towns and attractions all over North America have taken the Christmas spirit and started celebrating it all year round. From towering Santa Claus statues to the largest Christmas store in the world, to roller coasters and even breakfast with the big guy, here are six attractions and towns where Christmas is celebrated all year round.
6. Santa Claus, Indiana
The southern Indiana town was originally called Santa Fe when it was established in 1854 but quickly had to change its name as there was already another Santa Fe in the state. The town meeting was held on Christmas Eve to determine the town name and thus in the Christmas spirit, it was named Santa Claus. The town boasts street names such as Jingle Bells Drive and Candy Cane Lane as well as themed attractions such as Santa's Candy Castle, Santa Claus Museum and Santa's Lodge. Visitors pack the Holiday World theme park which is loader with wooden roller coasters and waterslides. The most visited attraction here may just be the post office where residents make it a habit to stop in and read and respond to the letters addressed to the town's namesake.
5. Bethlehem, Pennsylvania
Today the city is known as "Christmas City, USA" and indeed it was born on Christmas eve in 1741, founded by missionaries who set up a commune on the banks of the Lehigh River. This city attracts visitors all year round with its impressive 91 foot tall star that is lit from 4:30 pm until midnight every night of the year. Along with the star are many displays where visitors can learn about three centuries of Christmas history. Although accessible year round, the holiday season is really when this city shines offering one of the country's most impressive Christmas markets. Stock up on presents while you enjoy traditional German cuisine and the sounds of holiday tunes. Horse drawn carriage rides and walking tours are also offered throughout the city.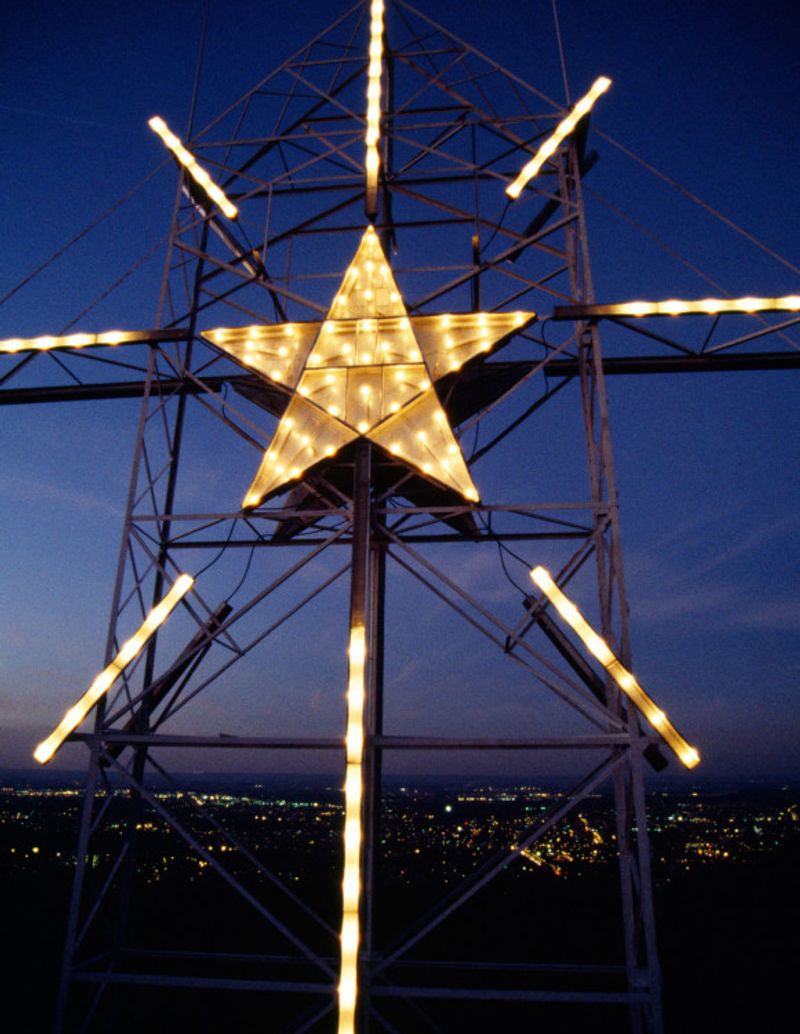 4. Castle Noel, Ohio
It calls itself America's largest indoor year-round Christmas entertainment attraction and Castle Noel is sure to get visitors into the holiday spirit no matter what time of year it is. It is here where you can find the largest collection of Hollywood Christmas movie props and costumes from movies such as "the Grinch" and "Elf". Castle Noel also boasts an incredible array of animated New York City Christmas windows featuring thousands of toys from stores such as Sak's and Bloomingdale's. Make sure to take a ride inside the 25-foot-tall animated Christmas tree where it is snowing inside and you will earn a place on the "Wall of Fame". The gift shop is the perfect place to pick up any Christmas themed presents as well as check out the world famous Mark Klaus sculptures.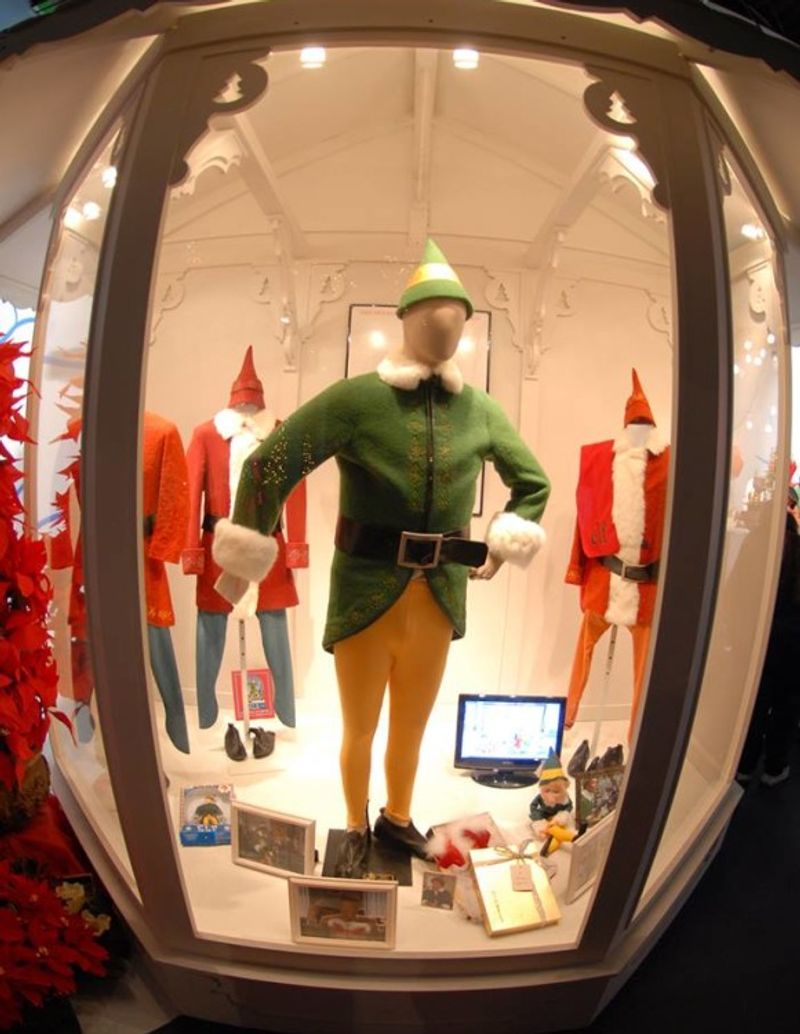 3. North Pole, Alaska
Situated 1,700 miles south of the actual North Pole, visitors to this suburb of Fairbanks can celebrate Christmas all year round. The town was named North Pole when a development company bought the area in 1952 and named it that in hopes of attracting a toy manufacturer or theme-park developer to the area. That didn't happen and instead the town turned itself into a Christmas destination all year round complete with candy colored street signs for St. Nicholas Drive and Snowman Lane. Santa Claus House is where visitors will find live reindeer, Santa photo ops, ornaments and gifts to purchase. If you really want to experience the Christmas Spirit head here during the annual Winter Festival where fireworks and an ice festival brings in sculptors from around the world. Completing the town is a 42-foot tall, 900-pound Santa statue.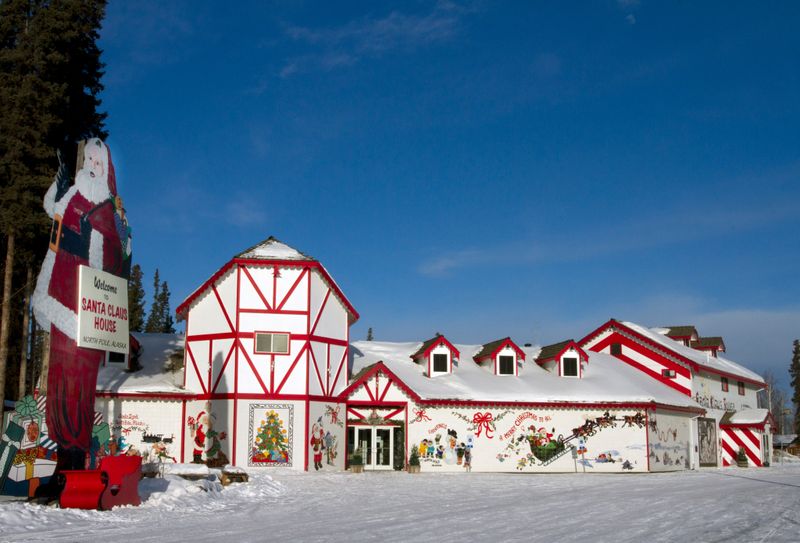 2. Santa's Village, Ontario
Although you cannot visit this attraction year round (as it closes during the winter for a few months) it is one of the only outdoor Christmas attractions you can visit during the summertime, and thus deserves a spot on this list. The unique 60-acre attraction features Santa Claus and his elves along with his deer in various forms and activities. Have breakfast with Santa in the morning to start your day or take a ride on the Ferris wheel or paddle boats. Cruise the river on Santa's Summer Sleigh Jet Boat or tour the village by miniature train. Daily live shows featuring magicians, entertainers and musicians.
1. Frankenmuth, Michigan
This whole city just screams Christmas and regardless of the time of year, visitors will leave feeling in the holiday spirit. Founded in 1845 as a Bavarian mission colony for Lutherans, this tiny village is now known as Michigan's "Little Bavaria". Bronner's Christmas Wonderland is at the forefront of things to experience here. It is considered one of the world's largest Christmas stores with a half-mile walk lined with thousands of lights. Vivid outdoor displays wow visitors along with a life-size replica nativity scene. The Silent Night Chapel is also a big draw, a replica of a church in Austria where the song "Silent Night" was written and sung for the first time. Other than Bronner's, visitors here can explore the Old Christmas Station, a German museum that features incredible old-fashioned pastries.