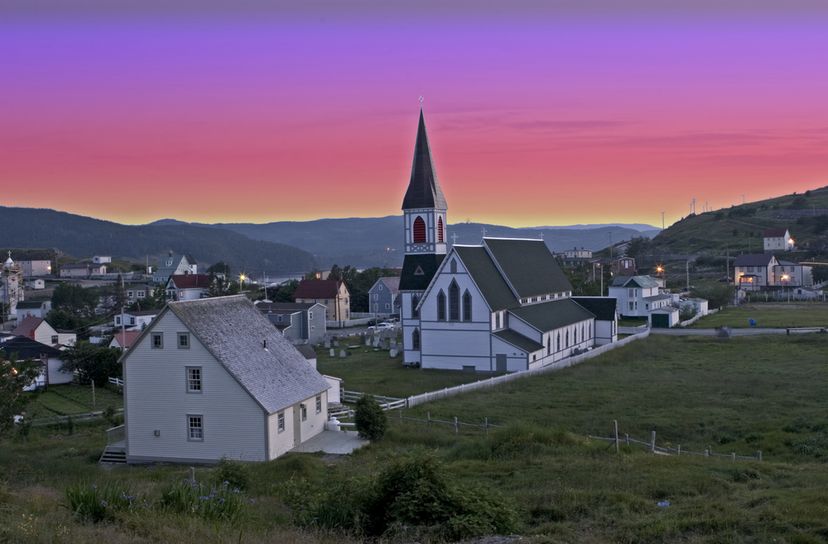 The east coast of Canada is known for its charming seaside fishing villages, hospitable people, and amazingly fresh seafood. From New Brunswick all the way to Newfoundland, small towns are everywhere. Despite popular opinion that these small towns all over the same, they are in fact quite unique and different from one another in a variety of ways. Discover the birthplace of Canada, colorful floating houses, icebergs right at your fingertips and miles of endless beach in these 7 small east coast towns that offer up a big appeal to visitors.
7. Lunenburg, Nova Scotia
This town of just over 2,000 people is touted as being one of the most beautiful towns in all of Canada. The location itself is simply amazing, along with a harbor and bordered by beautiful dramatic hills. Add in the fact that this town is dotted with pastel color buildings from the 18th and 19th century and you will soon understand the draw here.
Lunenburg also happens to be a designated UNESCO World Heritage Site, winner of the prettiest painted places in Canada and located just one hour from Halifax. The downtown area buzzes with activity from art galleries to boutique shops to fresh seafood restaurants. Walkable streets, friendly people, an interesting history and some of the best lobster in the country all await you here at this small town with big appeal.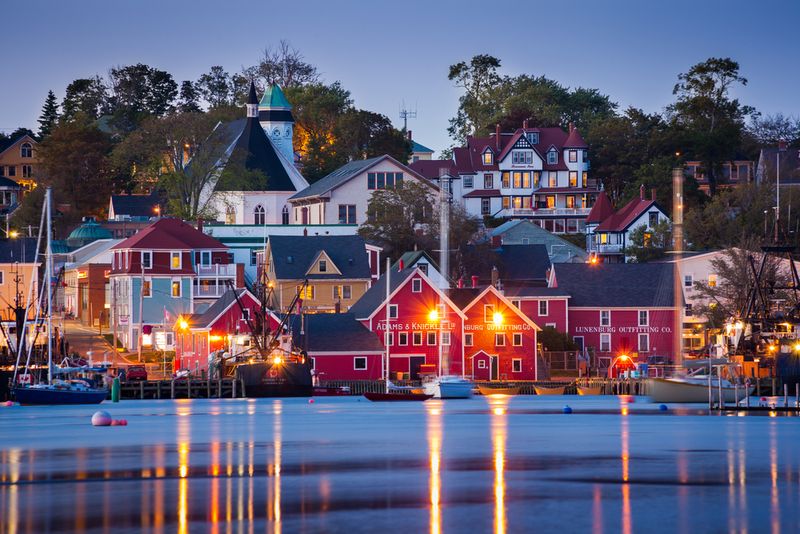 6. Twillingate, Newfoundland and Labrador
This town located on the northeast coast of Newfoundland is home to around 2,000 residents. This small fishing village features friendly locals, stunning coastline, and quiet scenic roads. The town also happens to be located right next to Iceberg Ally, a corridor of the ocean that runs down from Greenland and is home to whales, dolphins, and seals, and of course icebergs. Fishing boats, colorful fishing stages, wharves and dories dot the coast of this town.
Hiking trails, museums, beaches, coves, an astronomy observatory, a winery, lighthouse and plenty of cozy cafes set the mood for this quaint charming town. Visit in the right season (May to July) and come up close and personal with the incredible icebergs, or spot one of 22 species of whales that live in the area.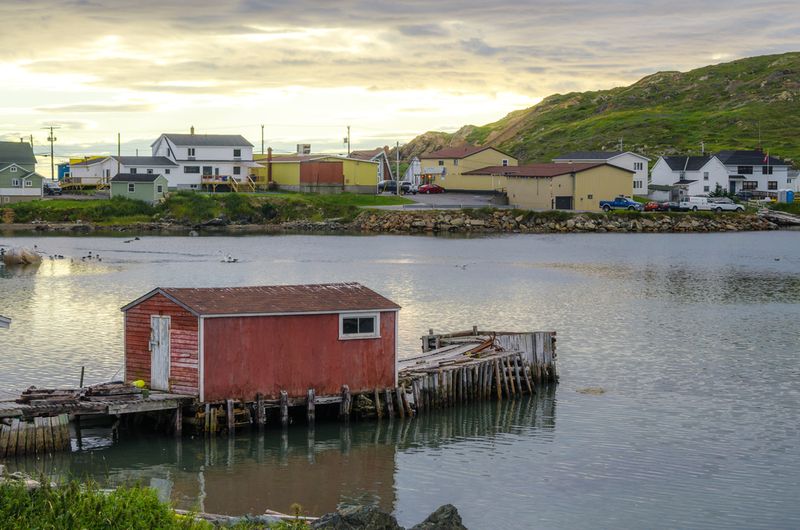 5. Cavendish, P.E.I
This small rural town located on the tiny Prince Edward Island is home to only 300 residents, give or take, although summer tourism makes that number jump up. The claim to fame here is that this particular town was home to Lucy Maud Montgomery, author of the famous Anne of Green Gables. Visitors here flock to this town to check out her home and surrounding landscape, which the books are based on. But Cavendish offers so much more than just one famous house.
Red sandstone cliffs, sand dunes, warm crystal blue waters and endless stretches of beach set the stage for a magnificent setting. Activities range from world-class golfing to deep sea fishing to touring the art galleries to parasailing or even fine dining. Treat yourself to an ice cream as you walk the quaint streets, stopping to talk to the friendly locals as they ask you how your vacation is going. After all, this is the east coast, where some of the friendliest people reside.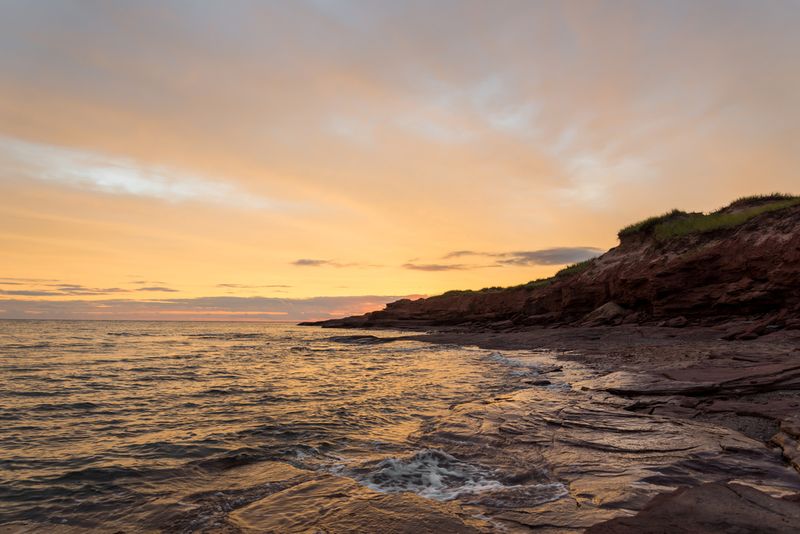 4. St. Andrews, New Brunswick
This charming seaside town has a population hovering around 2,000; although summertime months bring many people to the area. This dreamy little town in New Brunswick boasts scenic architecture, rich marine life, and stunning scenery. Designated as a National Historic District you can be sure that the turn-of-the-century charm awaits you, along with a slew of modern amenities.
Dine on delectable lobster rolls and the catch of the day, sink your feet into the white sand and warm ocean and don't miss out on the art galleries and museums. The local farmer's markets and boutiques offer handmade one of a kind creations and the downtown is bursting with independent shops. From whale watching to touring gardens to festivals; there is something happening all year round.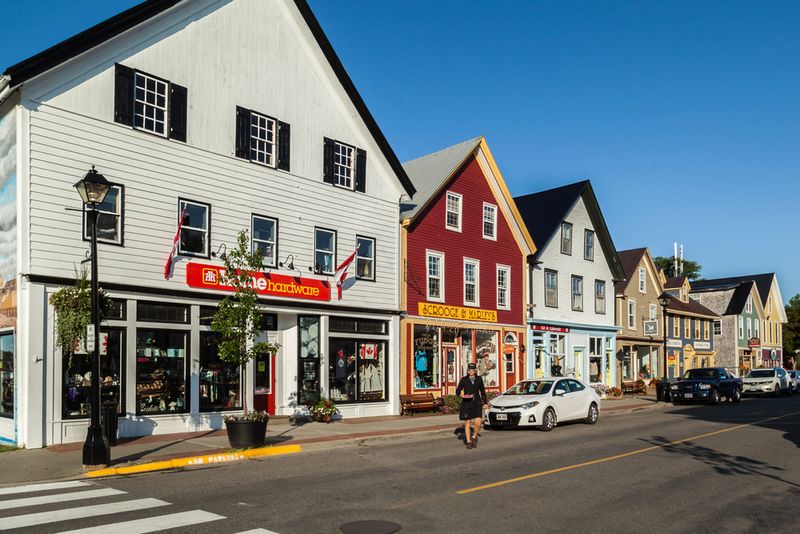 3. Annapolis Royal, Nova Scotia
Known as Canada's birthplace, this small town is home to just 500 residents. If you are looking to dive into Canadian history, this is the place, as it features over 150 historic sites and heritage buildings. The town is nestled between mountain and sea offering visitors a spectacular waterfront setting for dining, shopping and staying. The town is home to St. George, Canada's oldest street, on which you'll also find the country's oldest wooden house.
Guided tours of the area are a great way to learn more about the fascinating history of this town and make sure to do the National Historic District Tour and the Candlelight Graveyard Tour. A waterfront boardwalk teems with shops, a farmers market shines out with fresh produce and handmade arts and crafts and the people are as welcoming as one would expect.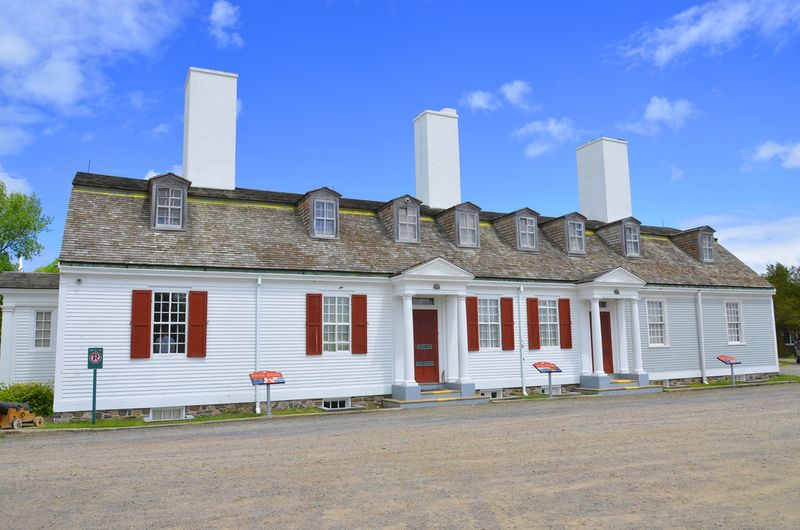 2. Trinity, Newfoundland
Located three hours from St. John's, this 18th century fishing port is home to just around 200 residents, with a slew of visitors coming to discover this charming town. Historic buildings, art galleries, museums, old churches and a beautiful scenic harbor are what draw visitors here. Hiking trails lead hikers up granite slopes and through beautiful beaches, while whales, birds, and icebergs float by in the distance.
The people of Trinity are really the forefront of what makes this place so spectacular though, known for their genuine hospitality and talent in entertainment and performing arts. Visitors should not miss out on taking the scenic walking tour where you are whisked back to the past. Make sure to stay in one of the charming B&B's, cottages or guesthouses located throughout the town.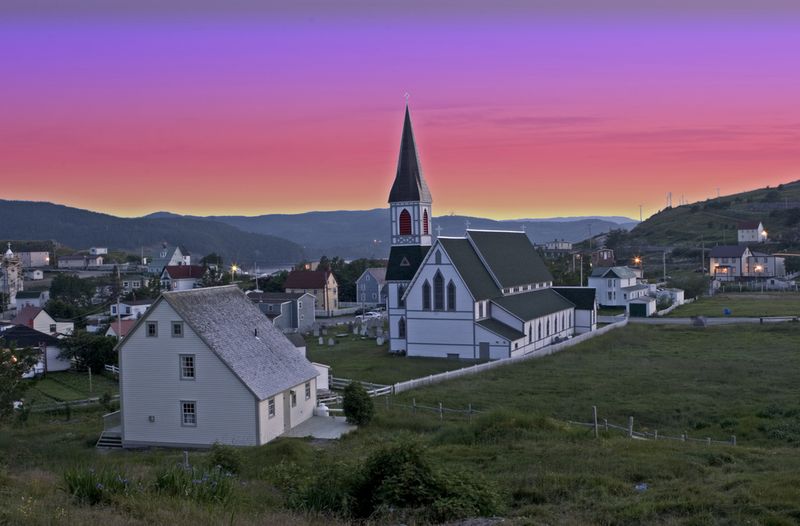 1. Mahone Bay, Nova Scotia
This picture perfect marine town is home to just over 900 people and sits in the perfect location, a bay with access to over 100 different islands. The surroundings are simply stunning, protected waters and magnificent vistas, perfect for sailing, kayaking, hiking, and cycling. There are 100 miles of groomed trails, world-class beaches, and islands galore to explore. The main street is lined with charming shops, boutiques and unique eateries.
Local art studios are open and invite visitors to watch as they create masterpieces, whether it is rug hooking, sculpting or painting. The town is full of 19th century architecture but what draws visitors here are the three iconic churches along Edgewater Street that are one of the most photographed views in Canada. Great scenery, welcoming locals and an abundance of things to see and do make this one awesome small town with a big appeal in Eastern Canada.