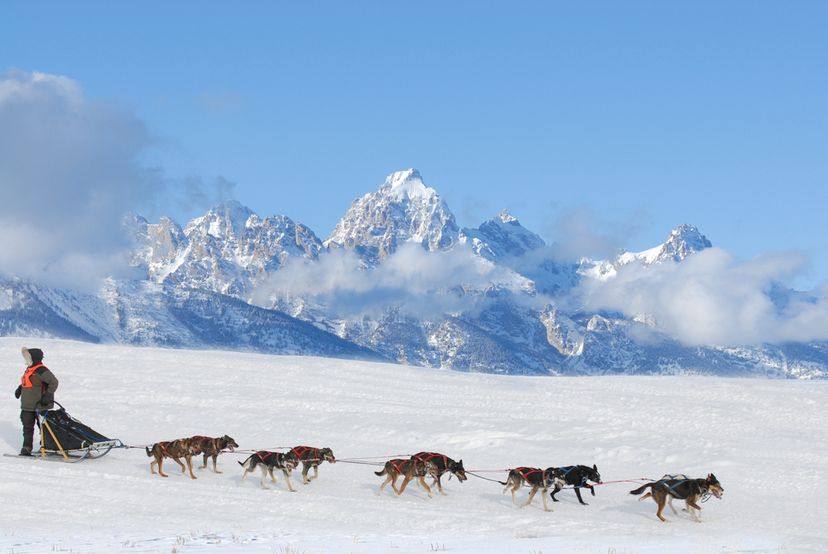 As the largest state in the U.S., Alaska offers some of the most breathtaking scenery on the planet. With vast open ice fields, snow capped mountains, miles of green forest and fresh spring lakes, it's unspoiled wilderness is not just for outdoor enthusiasts, but is appealing to anyone who appreciates being surrounded by natural beauty. The vast size of the state can be a bit daunting for the average traveler, but here are a few tips on where to start and on how to best experience this beautiful part of the world.
9. When Should I Go?
While each of the seasons offer unique experiences, when you should visit really depends on what you want to see and do.  Seasons to observe wildlife vary on the species. Peak tourist season runs from mid-June to August, with more mild temperatures (60-80 F) and extended hours of daylight, because of its northern location. Summer solstice (June 21) offers 19 hours of daylight (which is really an alternating between twilight and sunlight). For those who love outdoor winter recreation, December through March will give you lots of options. Better bundle up though; average temps range from 5 to 30 F.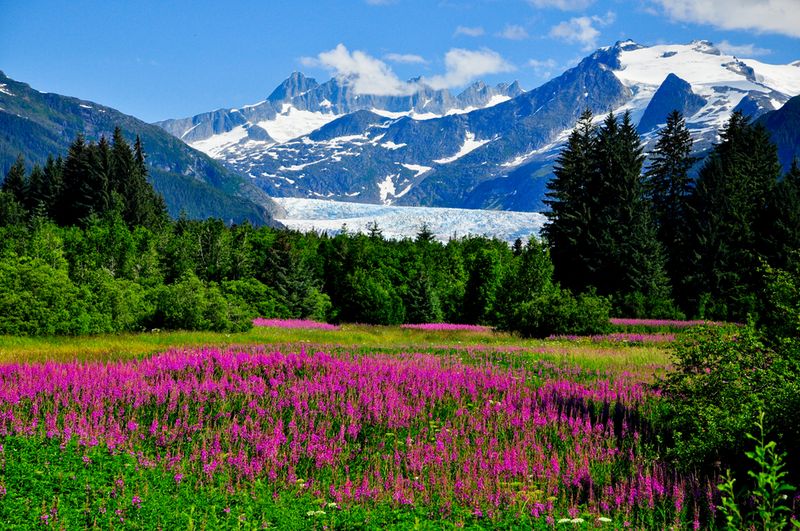 8. How Do I Get There?
Again access to Alaska really depends on where you want to visit and what type of vacation you're after. Southcentral Alaska and the Inside Passage are the most accessible point in Alaska if arriving by plane or cruise ship. It's also important to note that much of Alaska is only accessible by plane or boat, particularly the remote Far North.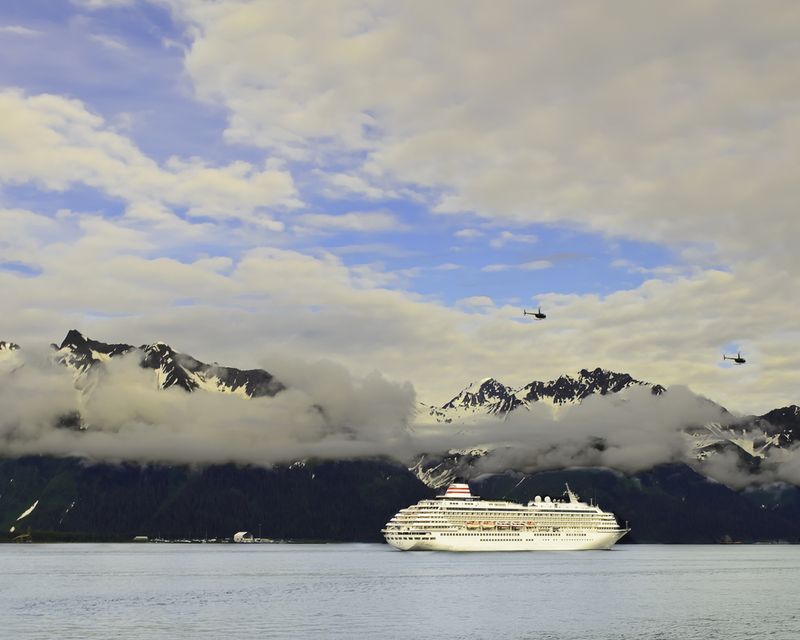 7. Inside Passage
Accessible by plane to Juneau (Alaska's capital), but most often visited by cruise ship travelers,  the Inside Passage is a stunning interlock of islands, beaches, waterfalls and Fjords. Not only does this stretch offer incredible natural beauty, it is also is a great spot to observe a lot of Alaska's native wildlife, like sea lions, bald eagles and humpback whales.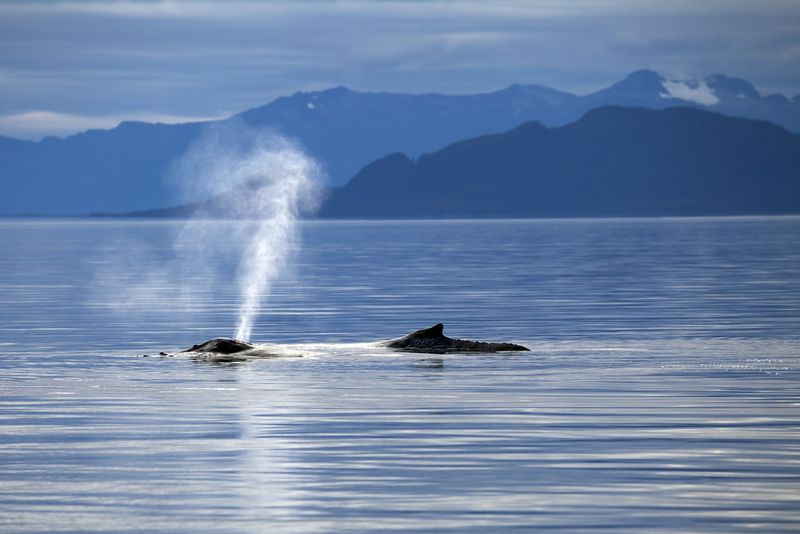 6. Mount McKinley
Mount McKinley is the tallest peak in North America, towering at 20,237 ft. above sea level, jetting  18,000 ft. up from its base. On a clear day, this mountain is something to behold, with its snow-covered peaks and jagged, rugged faces, ridges and crevices. Mount McKinley is located in Denali National Park. The mountain was first scaled in the early 1900's and has a success rate of just over 50 percent of climbers reaching the summit. Conditions are prime for climbing typically from May through mid- July. Through the end of July and August, temperatures are more pleasant, but conditions are less stable, with avalanche risk and other dangers increasing.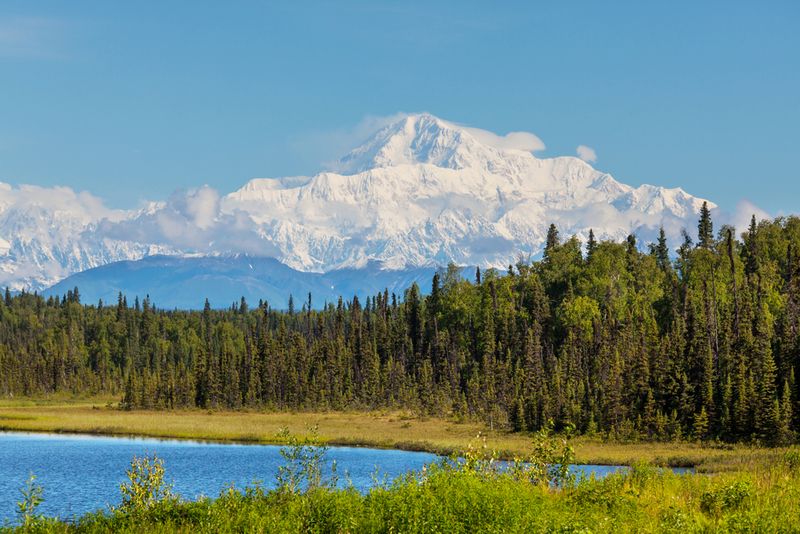 5. Anchorage
Although small by other urban standards, Anchorage claims the title as Alaska's biggest city with a population of just over 300,000. Many travelers use Anchorage as a home base to tour Alaska, in part because it is where most of the flights to Alaska land, and in part because it is conveniently located to Denali National Park, Prince William Sound and Kenai Fjords National Park. Within the boundaries of Anchorage itself is Chugach State Park, the third largest in the U.S., with plenty of outdoor recreation options, both in winter and summer. For those staying put in Anchorage, there are plenty of tourist attractions, including the Anchorage Museum, which celebrates local culture and history, and the Alaska Zoo, which is open year-round.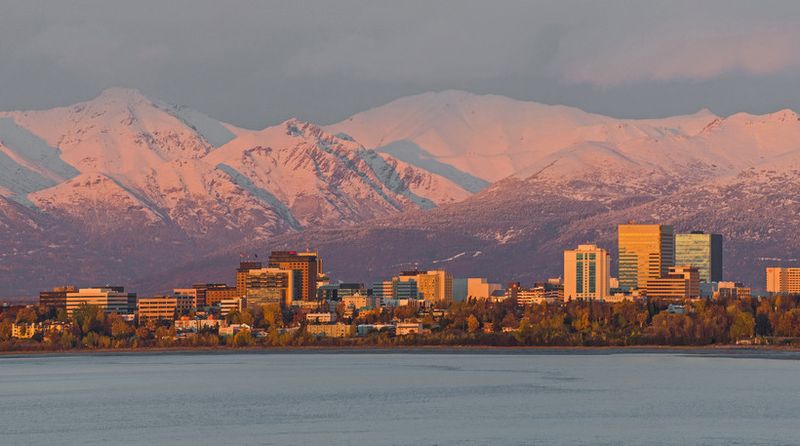 4. Glacier Bay National Park and Preserve
Located in the Inside Passage, the Glacier Bay National Park and Preserve is majestic, spreading out over an amazing 3.3 million acres, with snow-capped mountains, vast forests and glaciers. It is also a biosphere reserve and a designated world heritage site. The hearty outdoors enthusiast will jump at the chance to go hiking, biking, kayaking, rafting or mountaineering in this ruggedly beautiful terrain. Most of the park has no trails or roads, so it promises the chance to immerse yourself in nature. It's popular with campers as well, with a number of walk-in campsites available.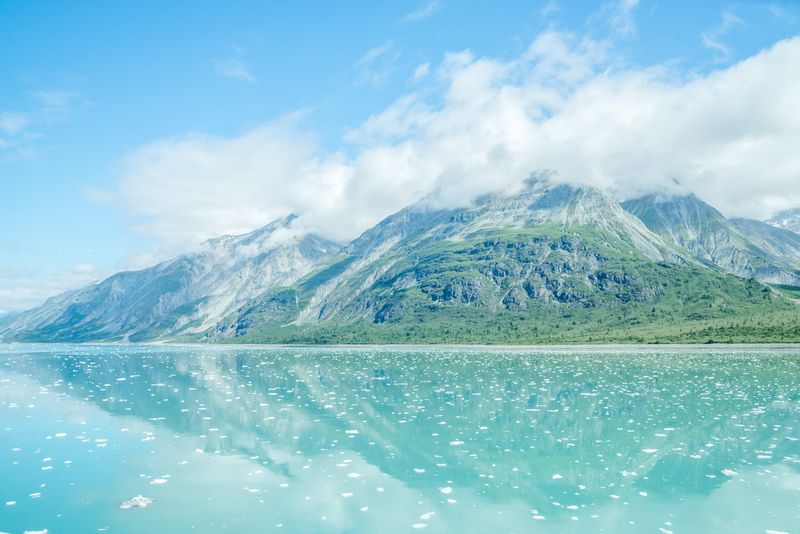 3. Fairbanks
Fairbanks is the second largest city in Alaska and is located in the Interior region. It's an especially popular spot to take in the night light show of the Northern Lights, that cause the sky to glow in brilliant colors. The colors are most intense from late August through April and are best viewed in the late evening through to the early morning. There are lots of different ways in Fairbanks to see the Northern Lights. You can sit inside a heated aurorium cabin, on a dogsled trip or in a horse drawn sleigh. In fact, Fairbanks is so confident in their nightly light show, that they claim if you stay there for three nights, you'll have an 80 percent chance of experiencing the Aurora Borealis.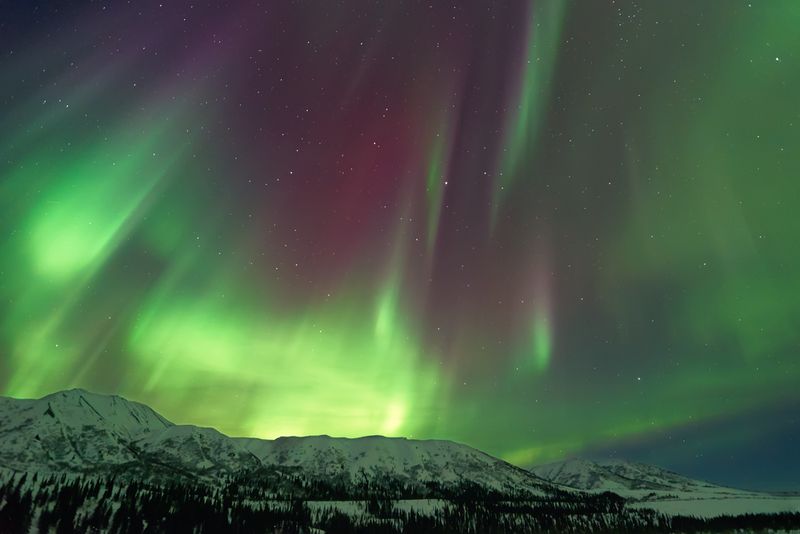 2. Kenai Fjords National Park
Yet another spectacular national park in Alaska, the Kenai Fjords National Park encompasses nearly 40 glaciers that source from the Harding Icefield. The park was created as a means to protect area wildlife, and the ability to observe a number of different species in their natural habitat is a major tourist draw; the park is nearly 60 per cent covered in ice and snow.  Visitors can cruise their way through the Fjords and be amazed by the sheer size and beauty of the ice walls that mark their journey. Guided tours on cruise boats depart from nearby Seward.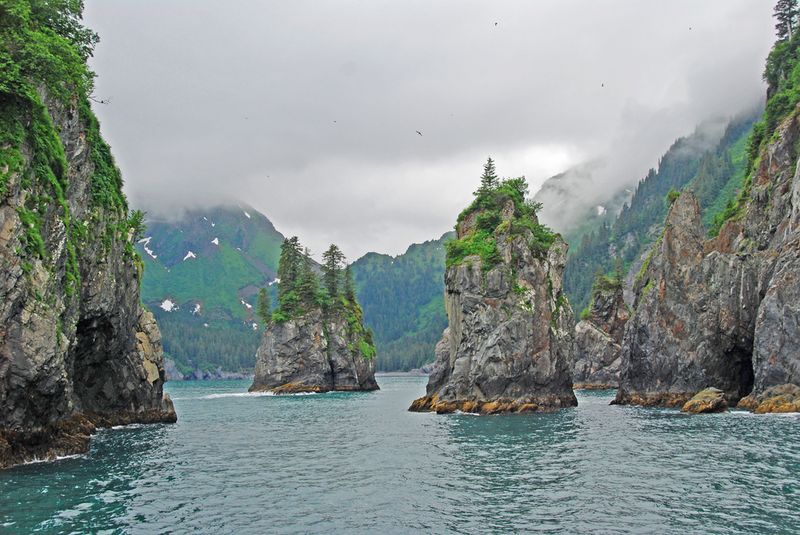 1. Nome
Located on the coast of the Bering Sea, Nome is famous for its place in the Gold Rush in the late 1800's and early 1900's that figures heavily into Alaska's history. Nome's gold rush was characterized by the ease with which gold could be acquired, with much of it lying visibly in beach sands. Gold prospectors flooded the town in the early 1900s to get their share of the abundant metal. Today, Nome is best known as the finish line for the famous Iditarod Trail Dog Sled race, which goes for 1049 miles through icy wilderness and extreme conditions.