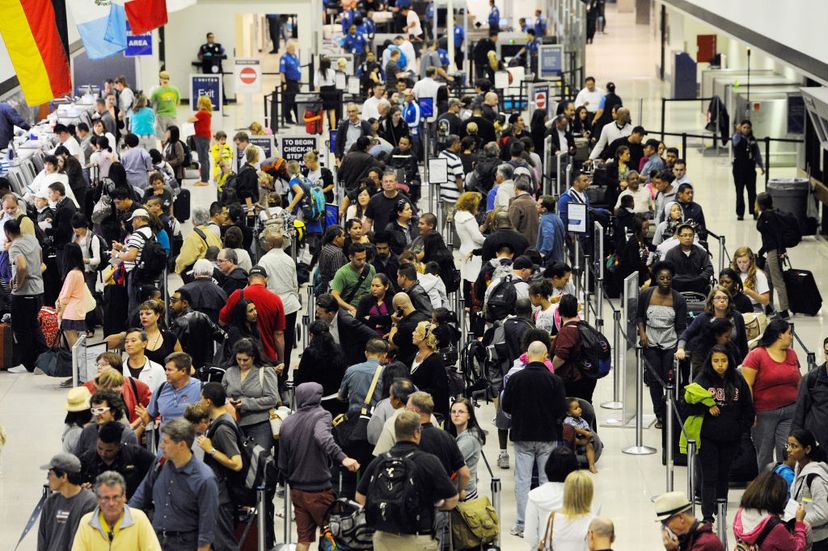 Today more than ever, people have to wait in airports for long periods of time because of security concerns, flight delays, long layovers, and weather disruptions. But that does not mean that you must suffer in boredom while you wait. Below is a guide to how to spend your time in America's 5 busiest airports.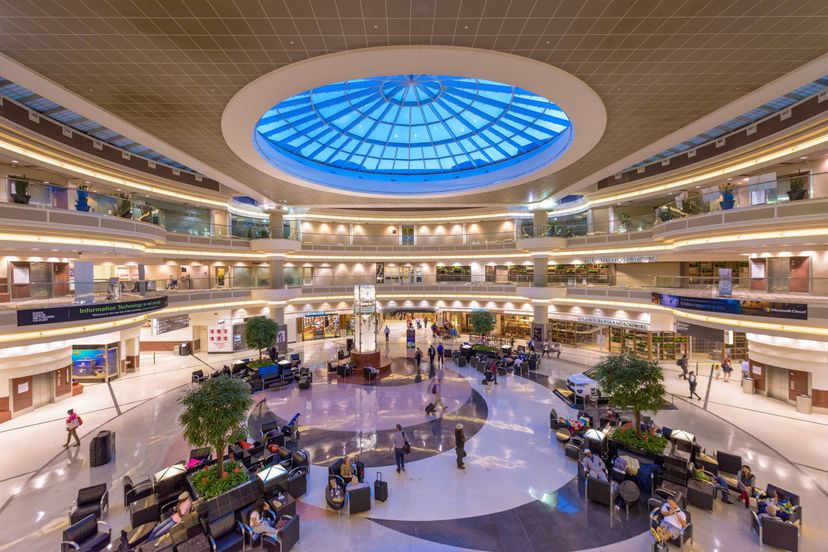 Atlanta's airport is the busiest in the U.S. and for that reason remains open 24/7. There is free Wi-Fi throughout the airport, though the connection slows during peak hours. There are over 10 lounges to rest in. Some are exclusively for airline club members, but some allow you to pay for entrance, including The Club at ATL, which offers showering facilities ($35 at the door, $22 if you book online). There are hotels in and around the airport but if you prefer to take a nap at the airport, there are also many areas that feature lounge chairs and couches. Note that the airport can be quite chilly as the AC is typically on full-blast all the time.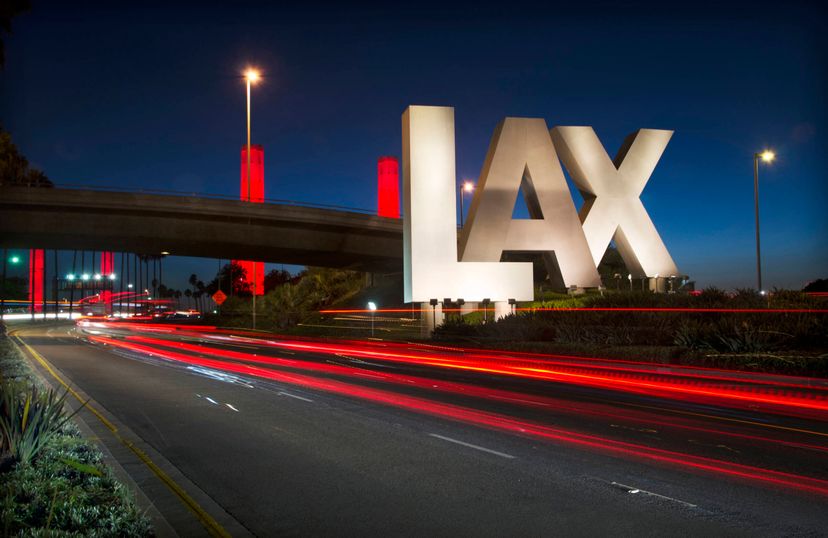 LAX, which is the airport abbreviation for Los Angeles International Airport, is America's second busiest airport, allows passengers to remain in the airport overnight but all of the restaurants and shops close down. The airport offers complimentary Wi-Fi so long as you are willing to watch an advertisement every half hour or so. There are numerous charging stations and art exhibits throughout the airport. Notably, LAX has a program called PUPs (Pets Unstressing Passengers) that has trained therapy dogs volunteering to create a more peaceful airport environment. The chairs are comfortable but most have armrests. There are some carpeted areas where you can lie down but be warned that intercom announcements occur every 20 minutes or so all through the night.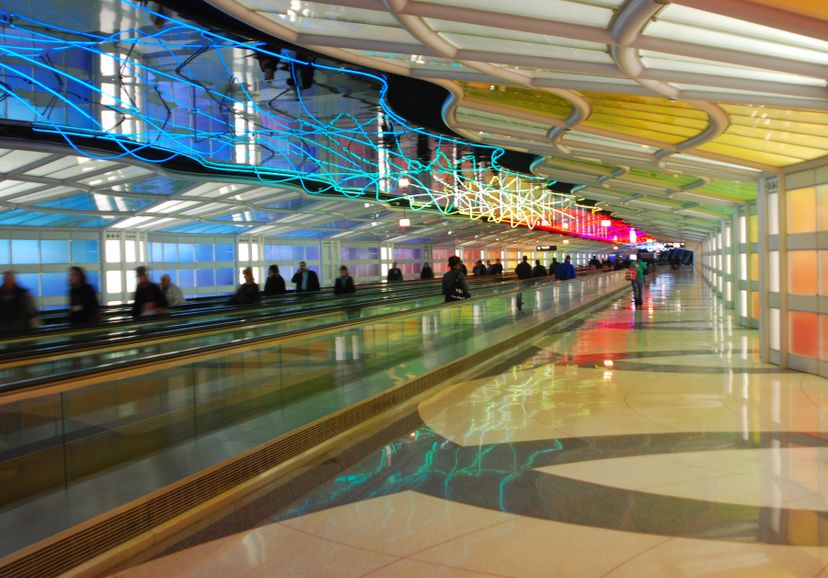 O'Hare has many 24-hour food and drink shops throughout the airport. There are several lounges and hotels that offer cheap places to stay during a layover. There is also an emergency cot and blanket station in Terminal 3. O'Hare only offers free Wi-Fi for 30 minutes but, to compensate for that, they have a number of interesting facilities where you can pass the time including a children's museum and play area, a chapel, a barbershop, a health club and spa, a yoga room, and shower facilities.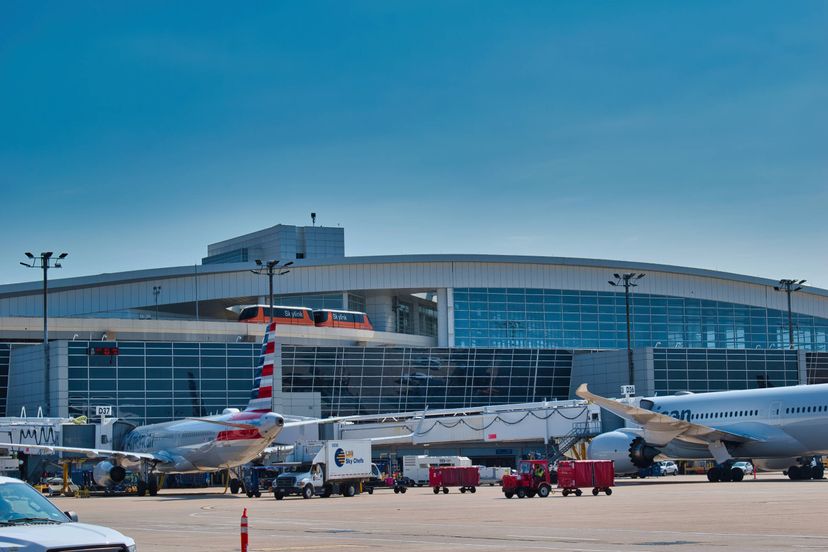 This airport is open 24/7 but the food and drinks vendors are not. DFW has some of the nicest lounge areas, including the free Travel Lounges located throughout the airport. The lounge chairs are leather and the lighting is soft, plus there is an outlet near every chair. The airport offers free wireless and wired Internet connections. There is also a yoga studio, children's play area, and massage chairs. Best of all, DFW has a walking path in Terminal D that passes by wonderful works of art.
John F. Kennedy International Airport (JFK) in New York, NY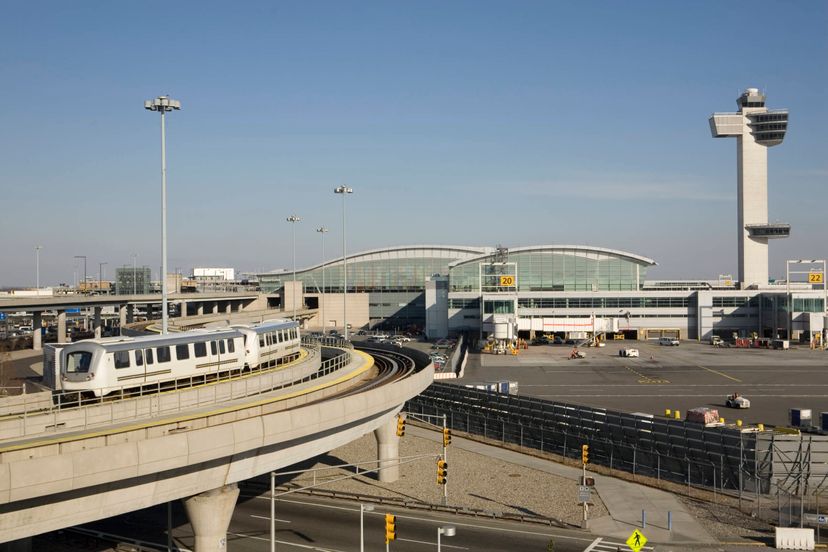 JFK varies greatly depending on which terminal you are in. All offer chain food and retail establishments, some of which are open 24-hours (the Dunkin Donuts in Terminal 1, the McDonald's in Terminal 4). There is also 30 minutes of free Wi-Fi. There are storage lockers available for as little as $4 for a small-sized suitcase. Other than the lounges and hotels, there are few places to lie down as the number of chairs is limited and all have armrests. However, there is usually a lot of people hanging around all through the night, many of whom curl up in corners where they can get a few undisturbed hours of sleep.