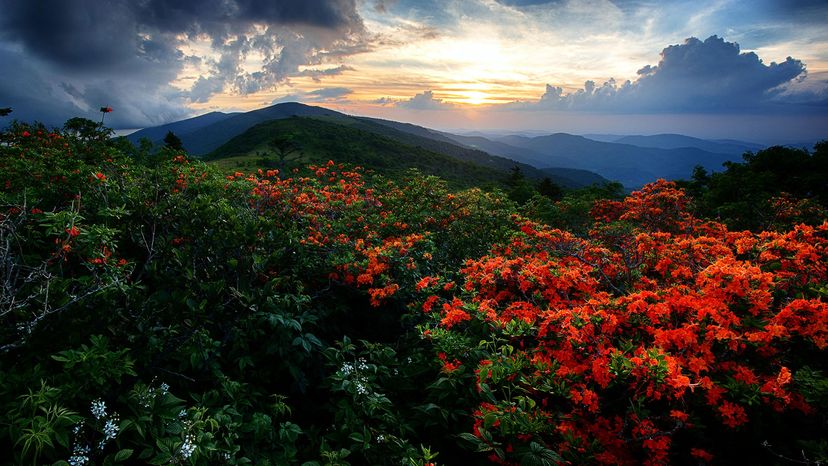 Many people have heard about the storied Appalachian Trail, one of the first long-distance hiking paths in the U.S.
But relatively few realize that the AT, as it's often called, is part of a select group of 11 National Scenic Trails that wind more than 18,000 miles (28,968 kilometers) across the American landscape.
These trails pass through 31 states and Washington, D.C., showcasing the nation's incredibly diverse terrain: deserts and swamps in the south, massive mountain ranges on the East and West Coasts, and the Great Lakes in the Upper Midwest.
President Lyndon B. Johnson can be credited with spurring the creation of a network of long-distance hiking trails, when in 1965 he charged Congress with preserving the nation's most beautiful outdoor spaces, in part by creating scenic trails across the country.
Congress listened, and in 1968 passed the National Trails System Act, which provided for the creation of four classes of trails:
National Recreation Trails, which provide outdoor experiences in urban areas

National Historic Trails, which trace travel routes of national historic significance

National Scenic Trails, which showcase the significant physical characteristics of various regions

National Side Trails, which provide access to the three previous types of trails
Because the Appalachian and Pacific Crest Trails were already in existence in 1968, the legislation also designated them America's first two National Scenic Trails.
While "National Scenic Trail" may not be a familiar term to many, that doesn't mean these paths aren't getting any use. "The Appalachian Trail Conservancy estimates that more than 3 million visitors use the Appalachian Trail annually," says Tyler Ray, senior director for programs and advocacy at the American Hiking Society. And the Ice Age Trail Alliance website boasts the Ice Age Trail — another of the 11 — attracts 2.3 million users every year. In addition, a 2021 study by the Outdoor Industry Association shows the annual number of hikers has grown from 32.5 million in 2010 to 57.8 million in 2020.
With so many people out trekking, many are inevitably using our National Scenic Trails, Ray says. And I'm one of them. After discovering this select group in 2012, I set a goal of hiking all 11; I'm currently on No. 7. Intrigued? Here's a brief description of each trail, in the order they were designated.