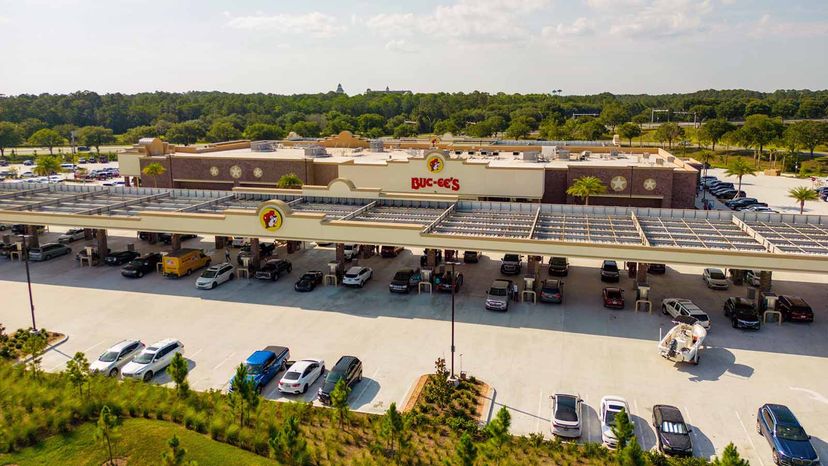 Long expanses of open road are a traveler's dream. That is until their gas tank gets low or they need a bathroom break. Then most stop at a convenience store. But pitstops at Buc-ee's, are like nothing else you'll encounter on the road.
These giant roadside convenience stores and gas stations are officially the world's largest (more on that in a minute) and required stops if you drive by one.
Even if you're not on a road trip, a trek to Buc-ee's is a worth it. When the Buc-ee's opened in Adairsville, Georgia, northwest of Atlanta in August 2021, people piled in their cars just to visit. A year later, Atlantans are still making the journey to "experience" this enormous store filled with endless snacks, made-to-order meals, a gift shop and clean bathrooms. Yup, the bathrooms are part of the draw.