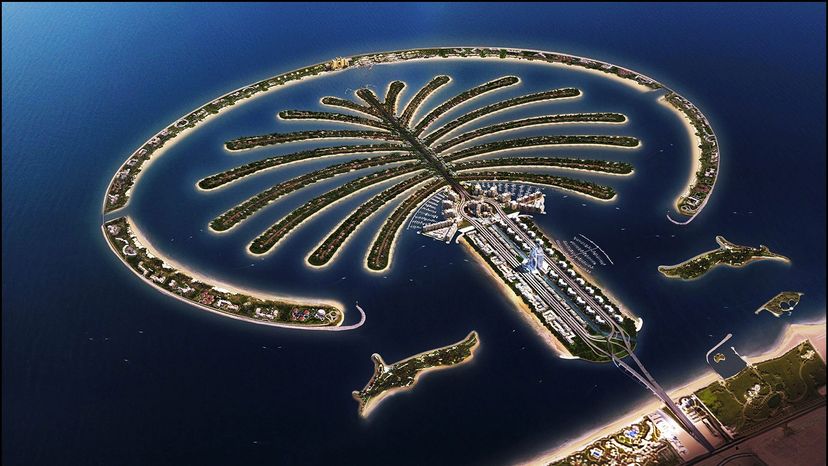 You can see the flattened palms from space. Their logo-like shapes span millionaires. Since the 1980s, Dubai has exploded to the forefront of global business and tourism. The ruler of Dubai, Sheik Mohammed bin Rashid al Maktoum, pursues development as a way to eliminate the emirate's reliance on dwindling oil supplies.
But Dubai's geographical setting limits development: It's a small desert state with a short coastline. High-rises and hotels gobbled up Dubai's Persian Gulf coast in the 1990s, creating a wall of buildings, so space for more was limited.
In 1993, construction began on Dubai's first artificial island, the future home of the Burj Al Arab, Dubai's famed seven-star hotel. The striking structure stands out from the surrounding skyscrapers, and its location 919 feet (280 meters) out into the sea keeps its shadow from interfering with a nearby beach resort. The Burj Al Arab's offshore success contributed to the formulation of an even grander plan: enormous artificial islands.
Sheik Mohammed first sketched the palm design as a way to maximize beachfront property. The longest frond on the smallest island spanned nearly a mile of sea and contained property on both sides.
The state-owned company Nakheel developed plans for three Palm Islands and the multi-islet World. Each of the Palm Islands (Palm Jumeirah, Palm Jebel Ali and Palm Deira) would be built in the shape of a date palm tree and would consist of a trunk, a crown with fronds and be surrounded by a crescent island to act as a breakwater.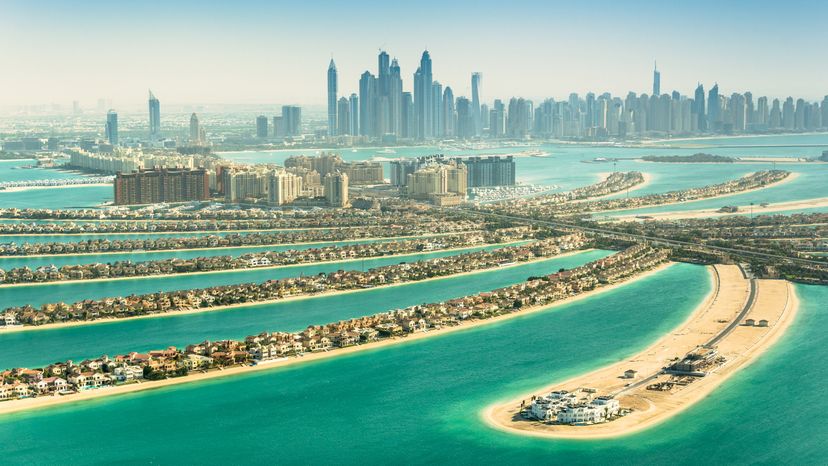 So, what's happening now? Work began on the Palm Jebel Ali in 2002, but the property market in Dubai faltered, and the venture was no longer viable. Nakheel has no plans to resume work. The Deira Islands, formerly called the Palm Deira, comprises four artificial islands and is also planned to be a tourist destination with shopping malls, resorts and hotels Hotel Riu Dubai was the first attraction to open at Deira Islands in December 2020 [sources: Nakheel, Nagraj]. . Meanwhile, the smallest palm, Palm Jumeirah, was finished in 2006, accepted its first residents in the summer of 2007 and is now home to thousands of people.
So, how did these Palm Islands get built and why are they considered a marvel of modern engineering?